Here's the second half of our Outer Banks Trip 2015 (Pier and Blue Moon Beach Grille). Plus, there's a video of our vacation! Scroll to the end to view that. Click here to check out part 1. I'll include a link to part 1 at the end of this post in case you want to read through this one first.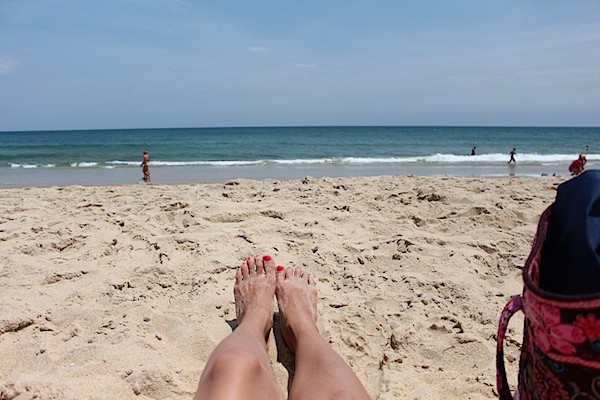 We really lucked out weather-wise on this trip. We had almost all sunny days, which was perfect for spending some QT at the beach.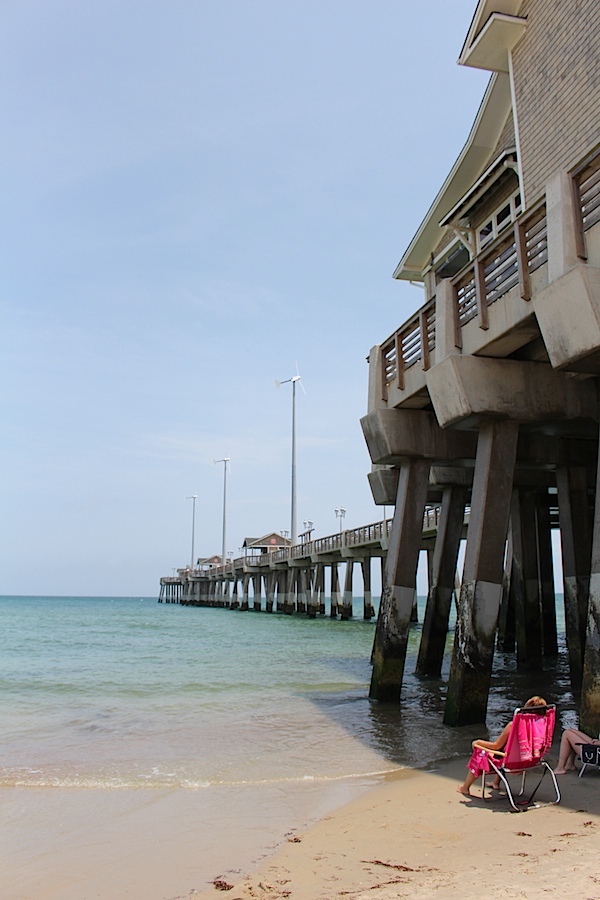 We went to Nag's Head, which was the closest beach to our house. We walked down to the pier on one day.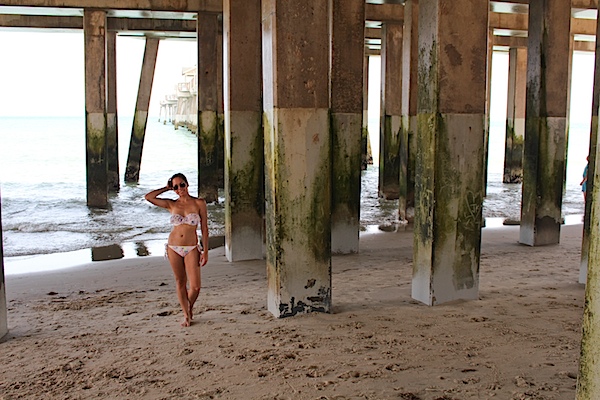 It was a towering structure. I couldn't tell how big the base was until I found a picture with me next to it.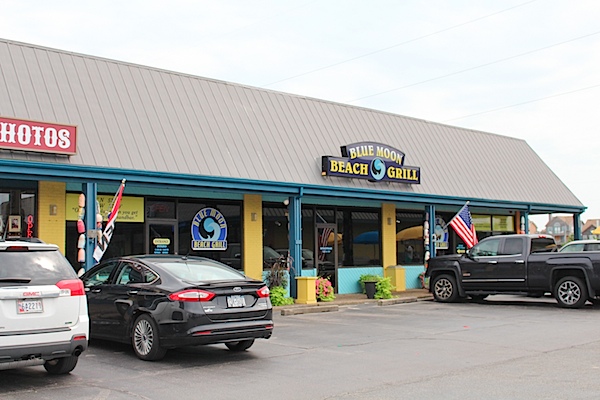 One of our other favorite restaurants of this trip was Blue Moon Beach Grill. We tried going here a couple times before finally squeezing in for lunch, but it was so busy each previous attempt. I'm told this is a favorite of locals. If you're an OBX local reading, let me know if that's true in a comment.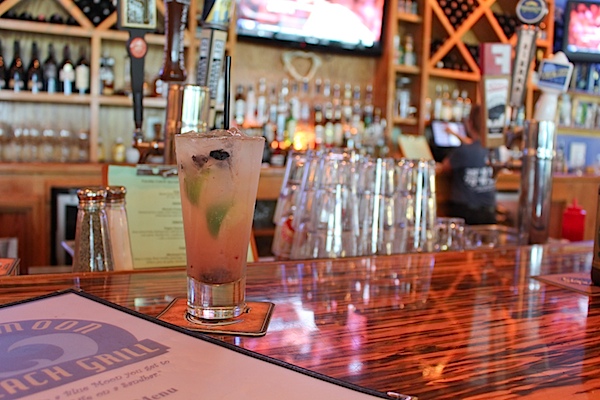 I had one of their cocktail specials – The Secret Garden. It was refreshing and light. Perfect for a day at the beach.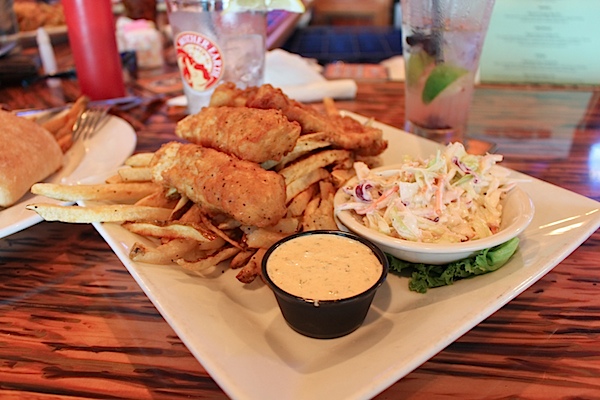 For eats, I tried the fish and chips. They were really good. Nice big pieces of fish with an almost beer-batter style coating (but not too thick as some can be). The fries were nice and crispy and the slaw was tasty too.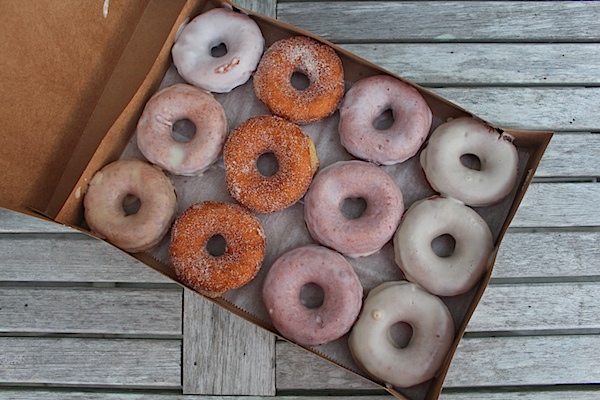 We had to make at least one stop at Duck Donuts. Of course, now that we have one in Charlotte and can have it whenever we want, it doesn't have that same vacation charm to it. But, they are still delicious and a great treat for the family.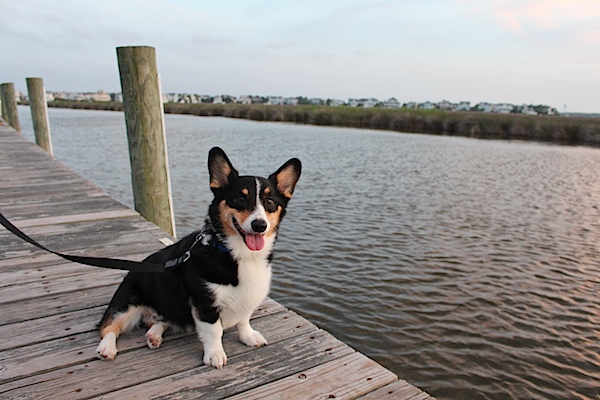 Bailey got to go on many fun walks, many near the water.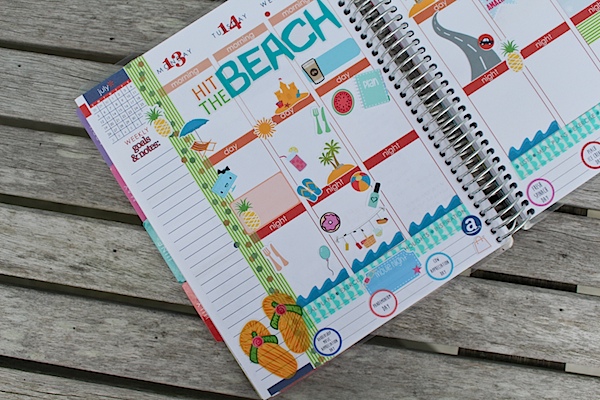 I went all out on the beach theme in my Erin Condren Life Planner.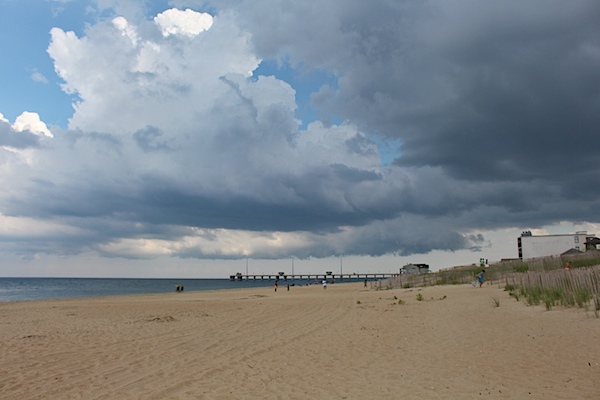 We got rained on at the beach only one time.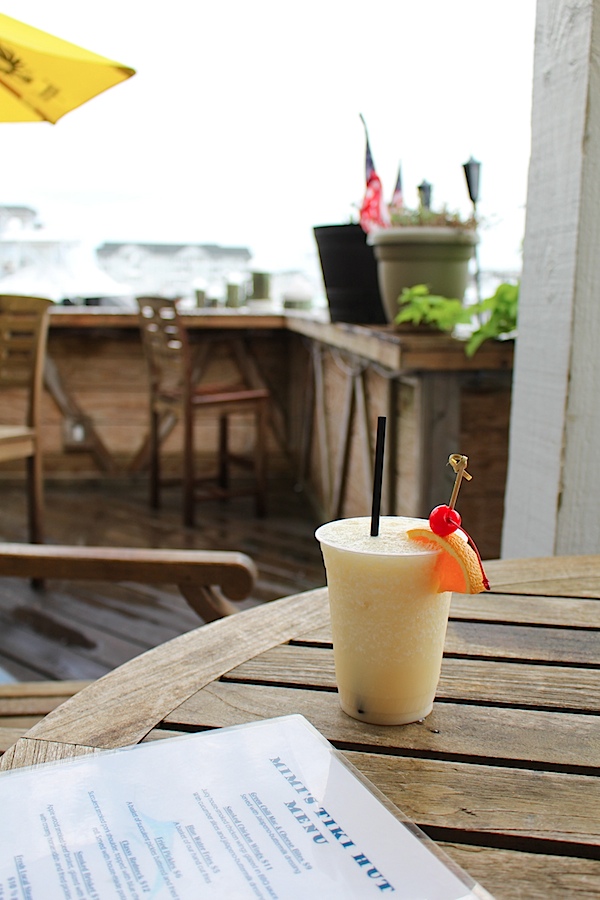 Got to enjoy the obligatory piña colada.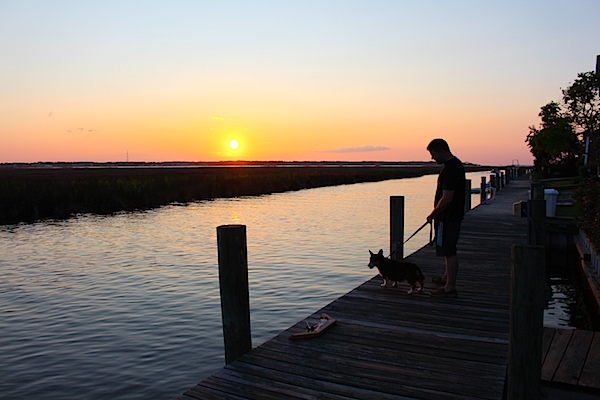 It was another beautiful trip to the Outer Banks.
If you want to see more, be sure to check out the video I made about the trip.
Be sure to check out part one of our trip by clicking here.
Do you frequent the Outer Banks? What are your favorite restaurants or places to go?