In September 2015, we went to one of my favorite places on earth, Kiawah Island. I could go there every weekend and be happy (minus the long drive). So, this makes a great vacation spot to celebrate my birthday with family.
Speaking of family, they arrived the day before we did. So, they were all settled in and greeted us with spaghetti and meatballs. Not a bad start, if I do say so.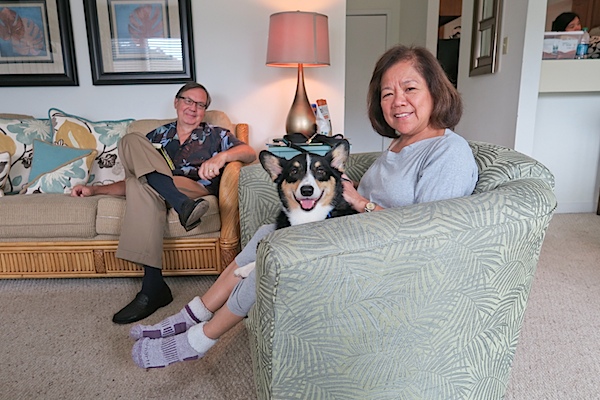 Bailey was excited to see the fam too.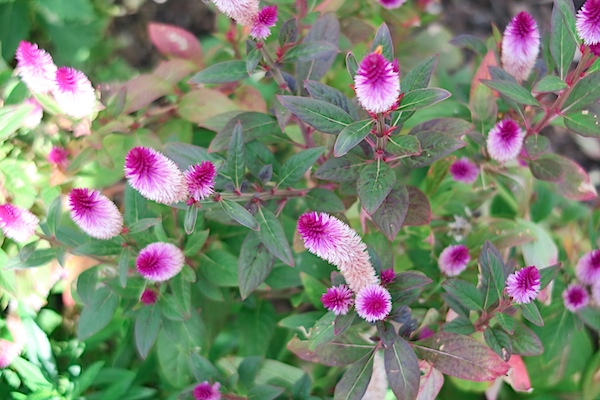 The grounds on the resort are so pretty. It's like you can feel your stress melting away while you take in the greenery and fresh air. We took a quick walk around.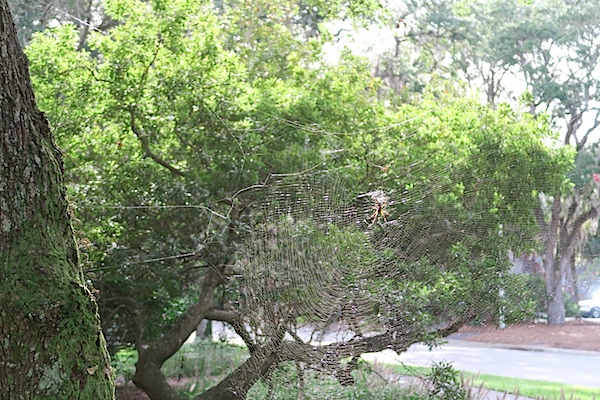 There were a ton of spiders everywhere this time. I don't remember seeing quite so many on previous trips. Maybe I didn't notice them before?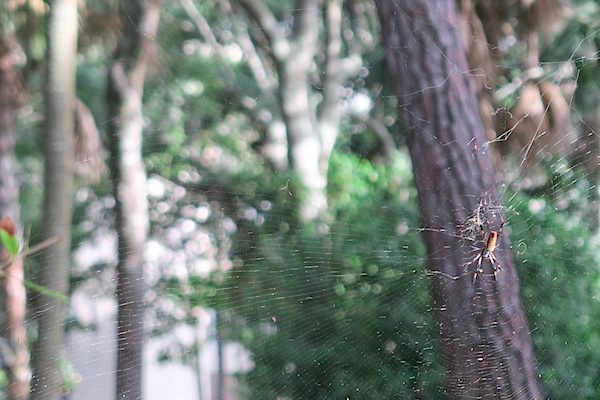 Here's a closer shot.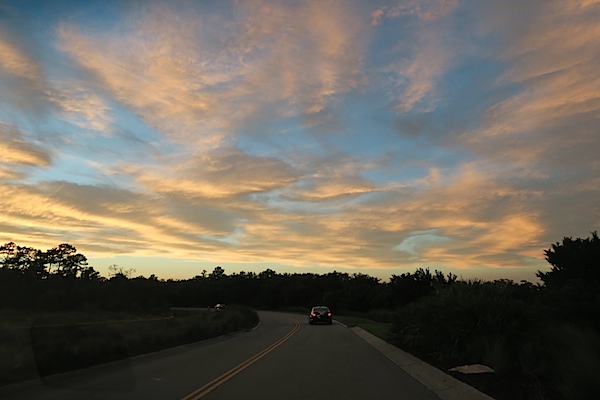 We headed down the road for a date night out.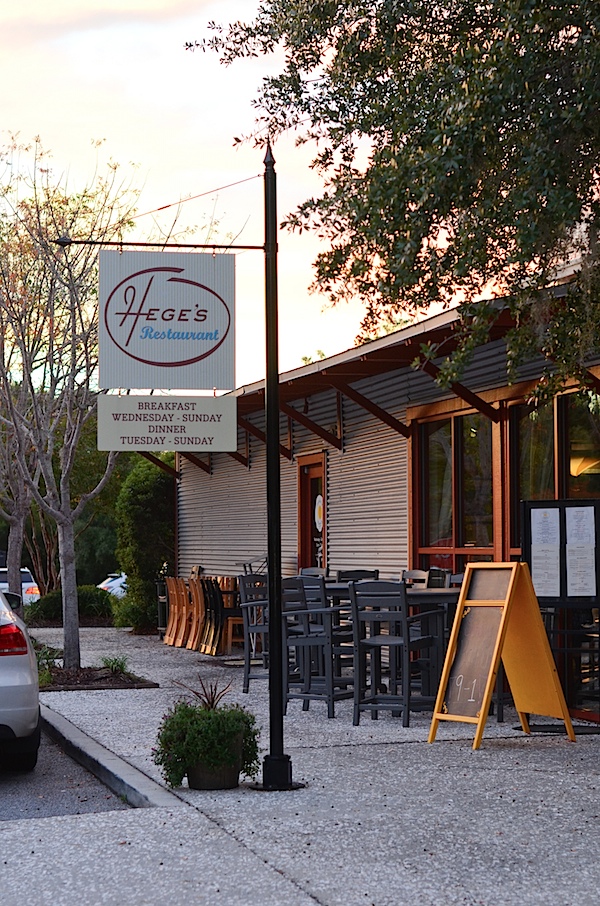 We decided to try my sister's recommendation, Hege's Restaurant. They are a farm-to-table restaurant just outside of the resort gates, only about 5-10 minutes by car from where we stayed.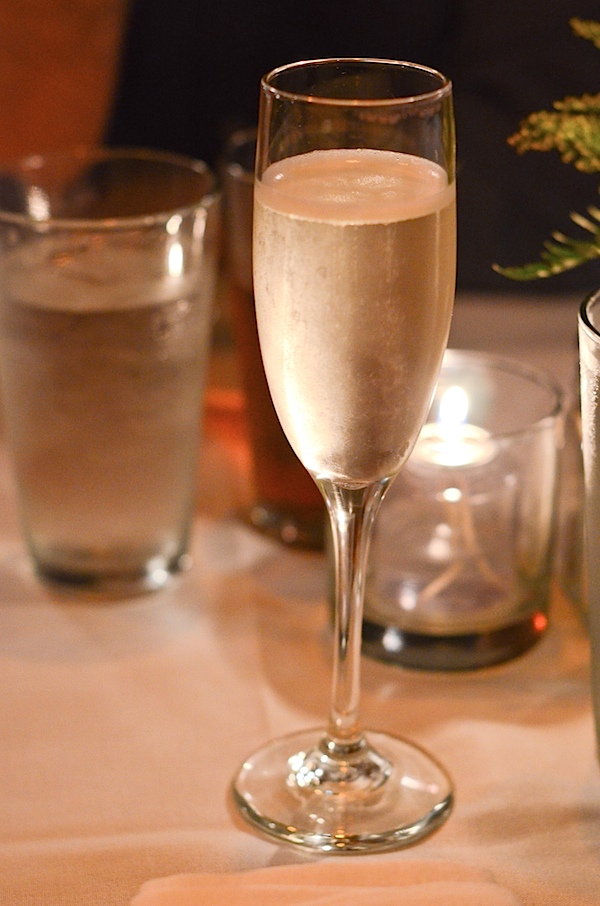 I started with my current fave, prosecco. It's so light, bubbly, and fun to drink.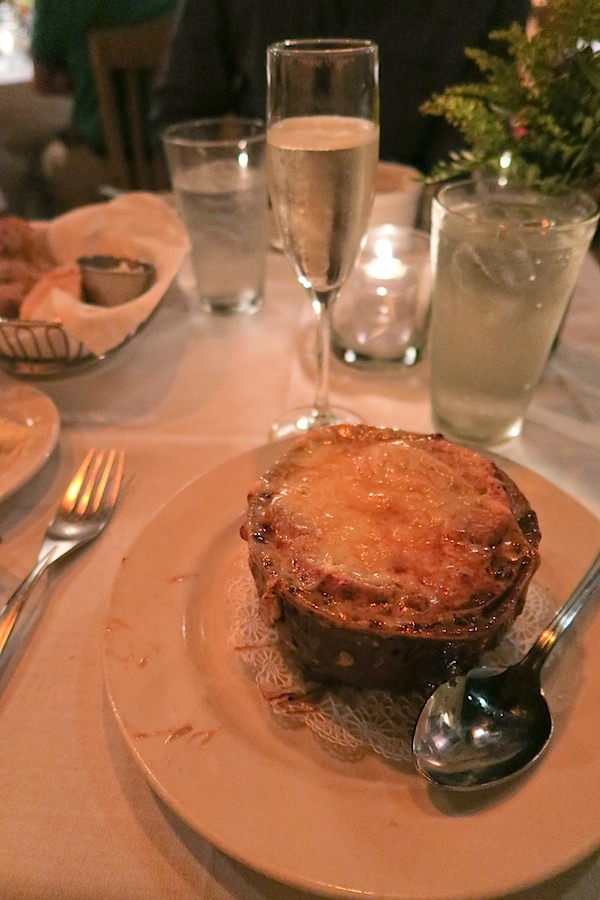 I also tried the French onion soup, which was beautifully cheesy.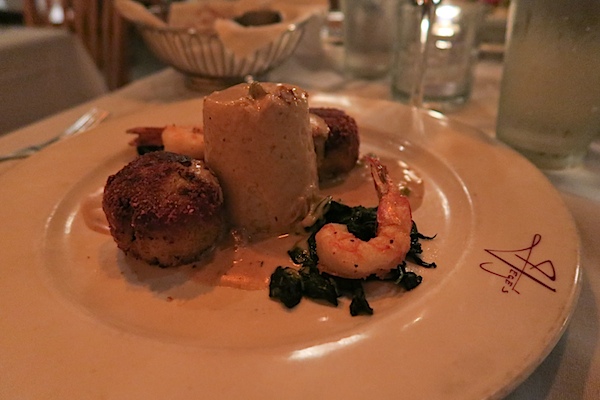 I went with the crab cakes. By the time I had the soup, I could only eat about half of this. I certainly enjoyed trying to eat as much as I could. I saved one crab cake for my mom. She loves a good crab cake, and these were winners.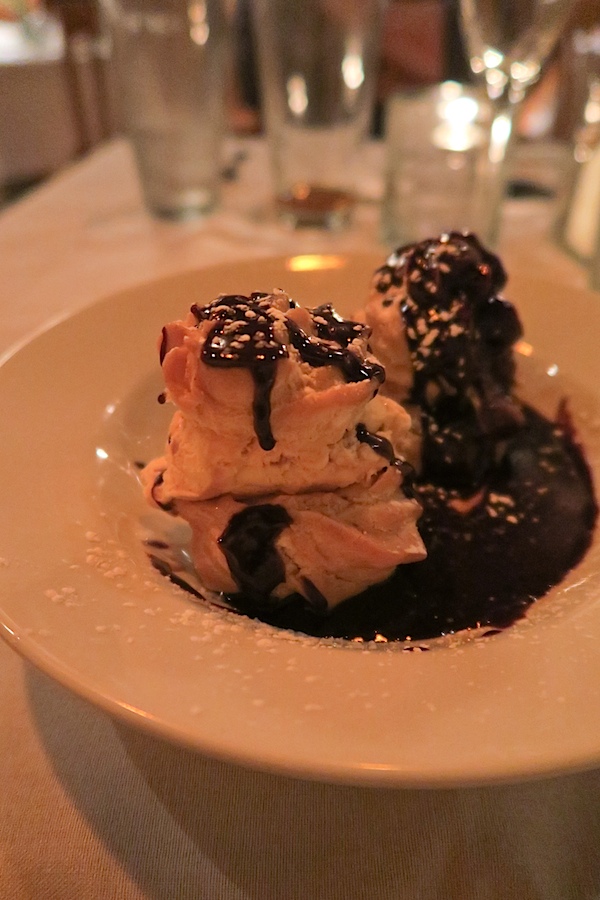 We decided to try the profiteroles for dessert. These were really good, and the chocolate sauce was out of control, in a good way.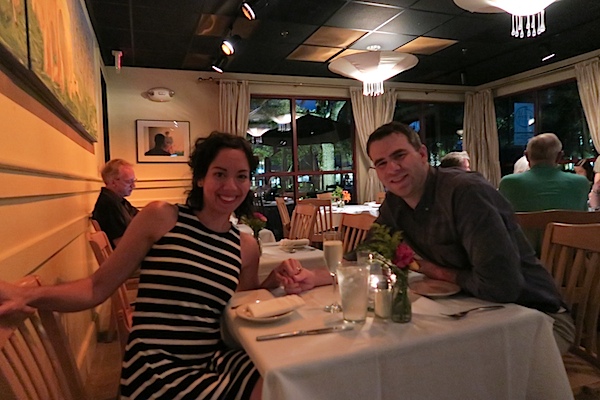 Up next, Kiawah Island Trip 2015 Day 2.