Ahh, it's always a beautiful thing to wake up at Kiawah Island. Day 1 and Day 2 were in the books, but we had a lot to look forward to on Day 3.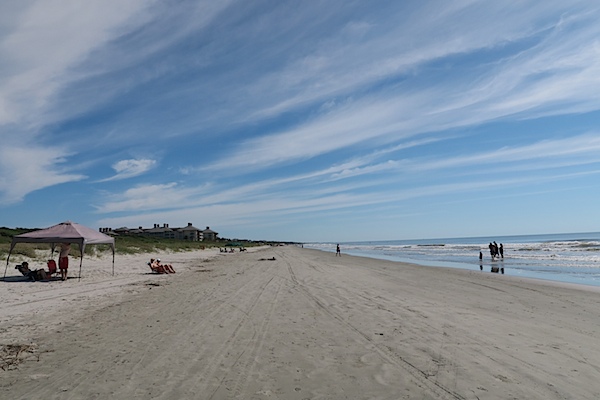 Look at those wispy clouds!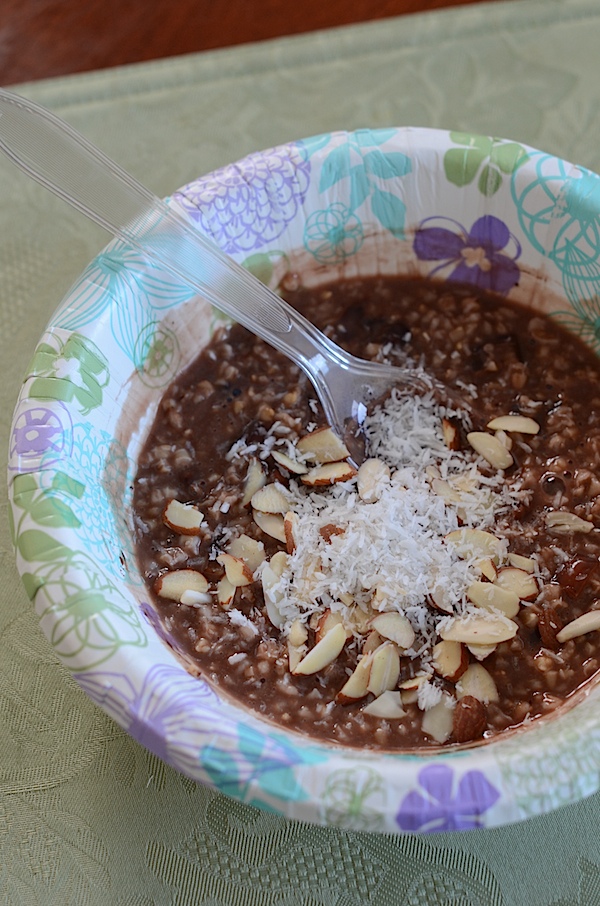 Sis whipped up another batch of slow cooker oats for breakfast.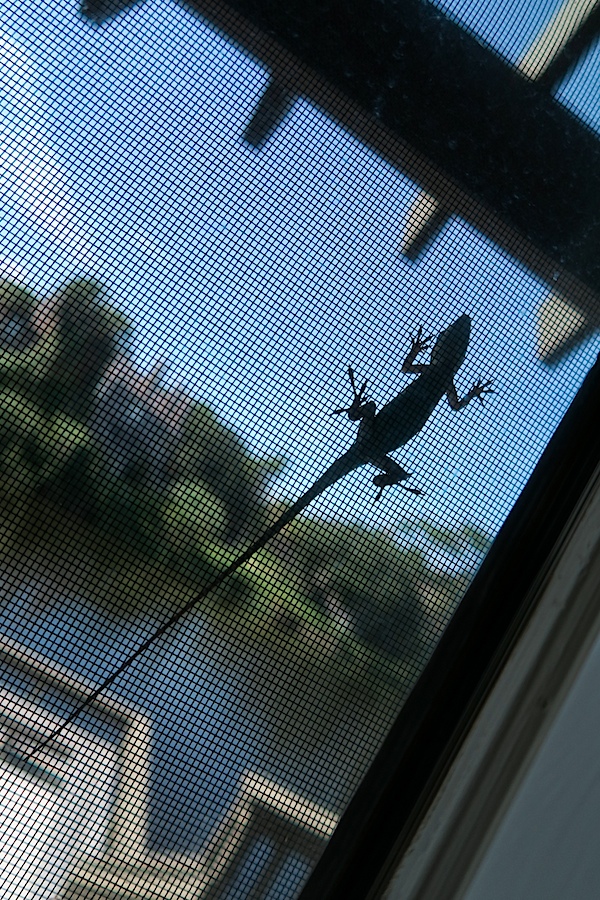 Lizard! This is a much smaller reptile than you'll see later in this post. Keep reading for the big kahuna.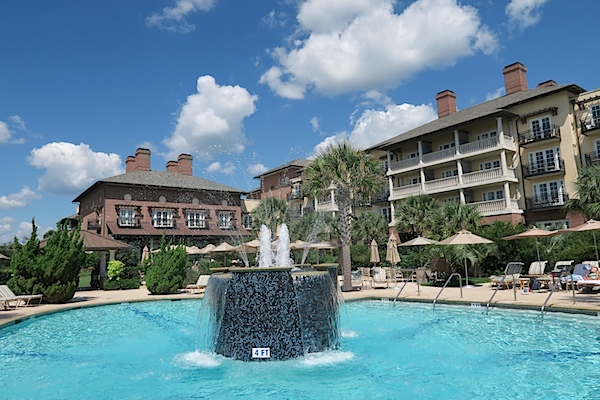 After a lazy morning chillin on the beach, hubby and I headed to The Sanctuary pool for some treats.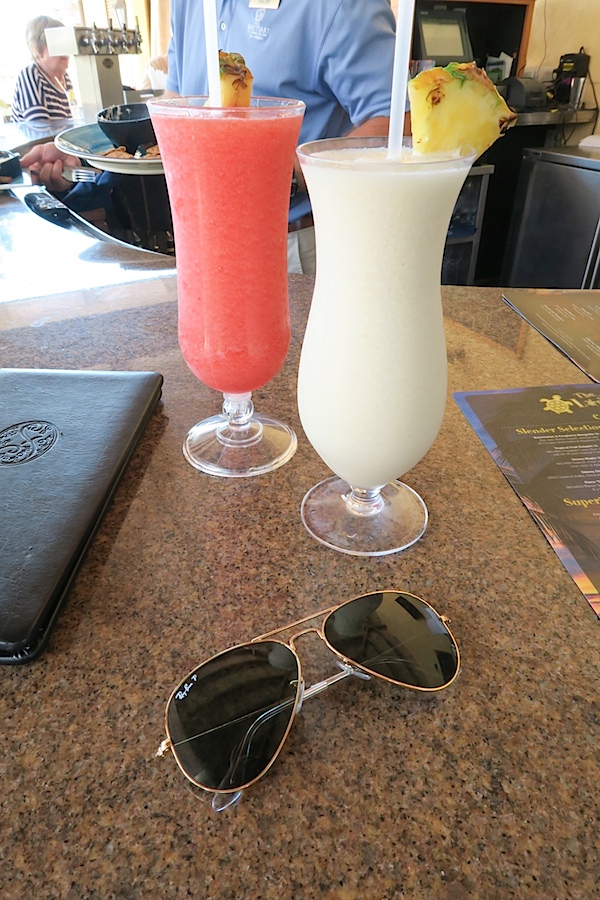 Frozen drinks…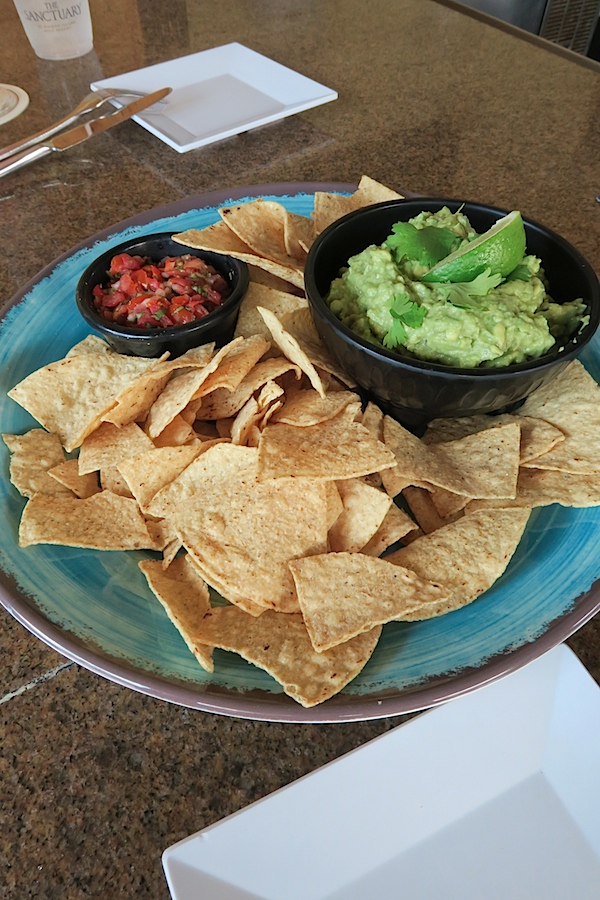 …and guacamole.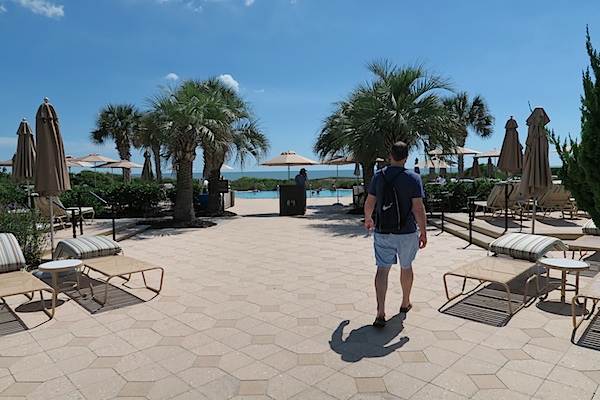 We could easily spend an entire day here alone, but after relaxing for a bit, we headed back to the rental for…what else. More food!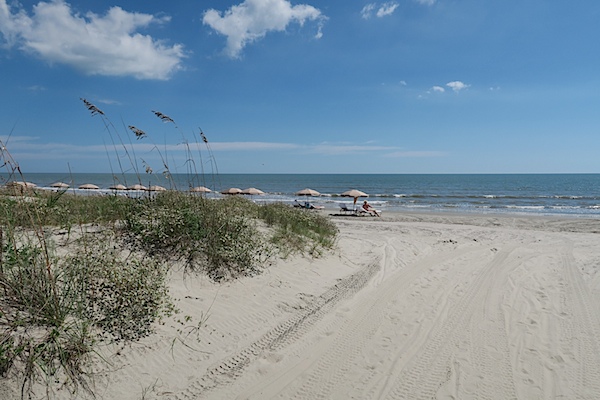 We took the scenic route. A quick stroll down the beach…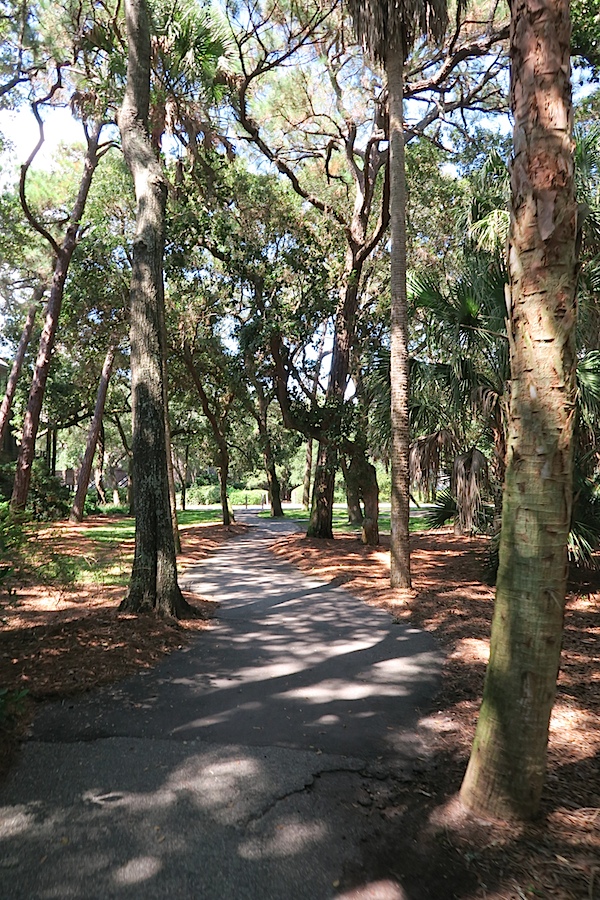 …plus a walk down the tree lined sidewalks.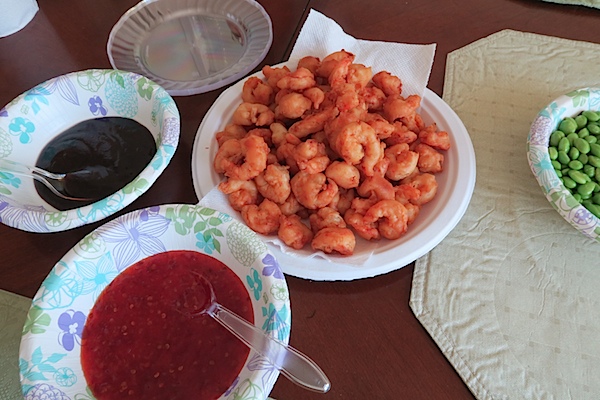 Sis' SO made a big batch of his famous fried shrimp with two dipping sauces on the side.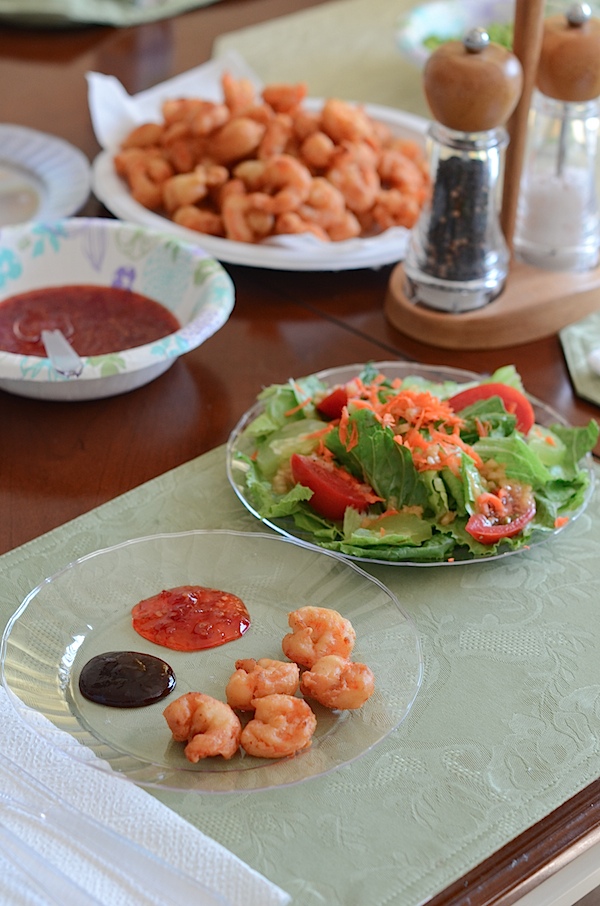 I wish you could taste how good these are!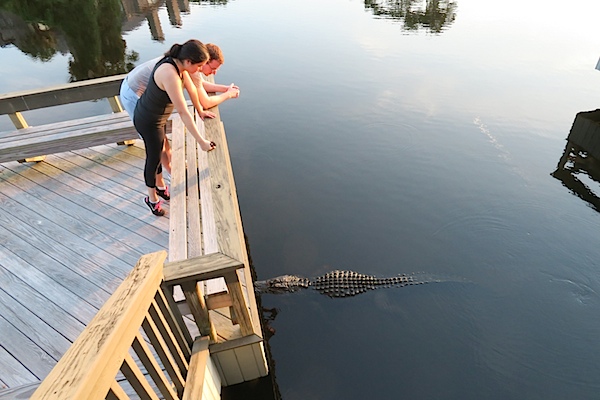 Our rental this year came with its very own pet alligator. Not really, but it did seem to like to spend QT with us.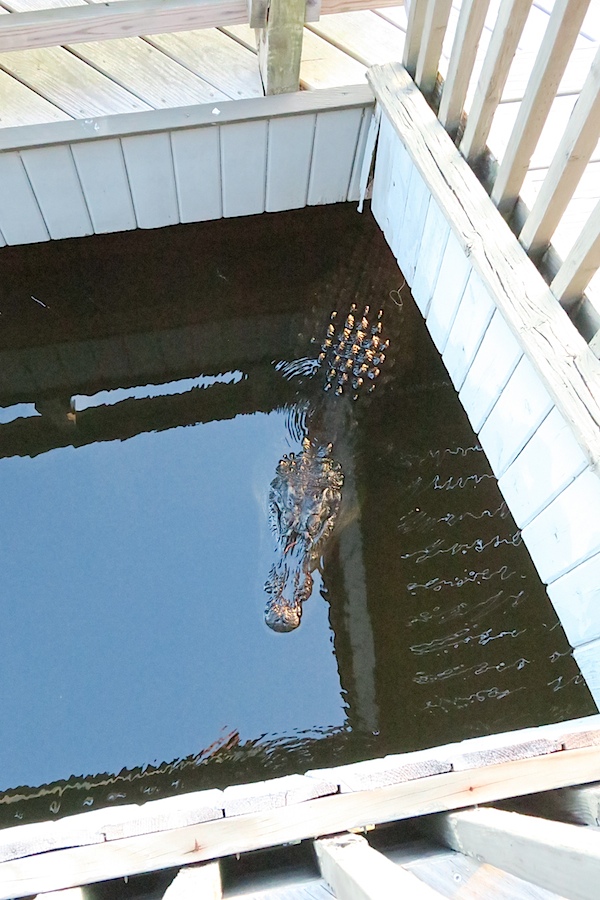 "Hey guys, who wants to head to the beach later? I found a great spot for sunbathing."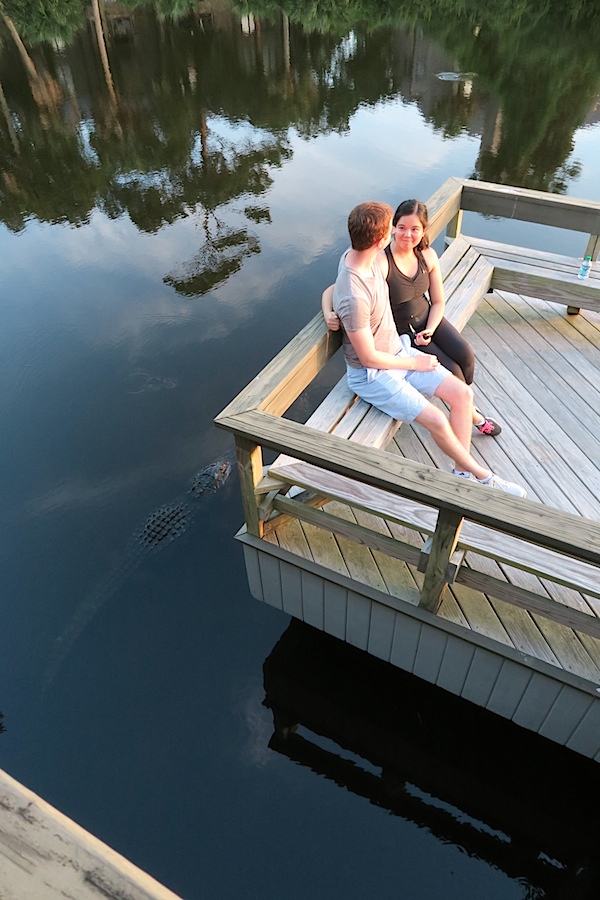 I'm not sure how many alligators there actually were. It seemed to me like there was one very large one. And one smaller one.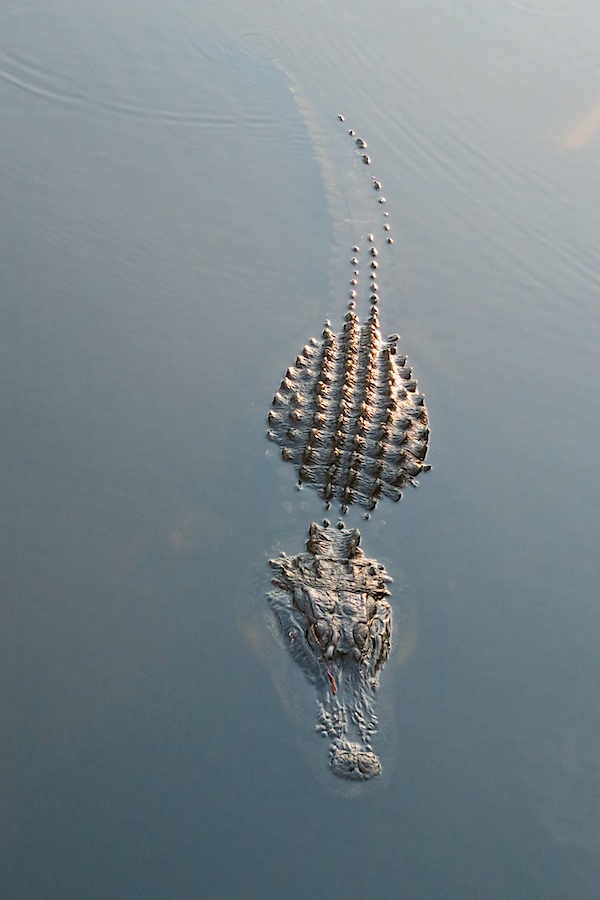 I'm pretty sure this was the big one that I photographed today.
It was amazing how close we could get to them! I think I've seen one too many horror movies because I was seriously terrified that the gator would jump out of the water, launch himself onto our back porch, and attack us. Ridiculous, I know! Still, I preferred to stay on the upper deck when they came around.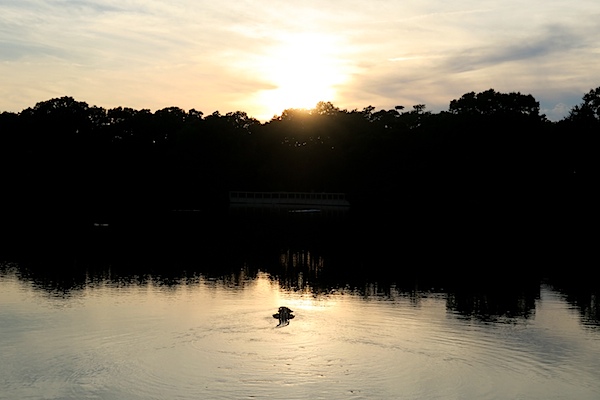 Here's our gator friend swimming off into the sunset.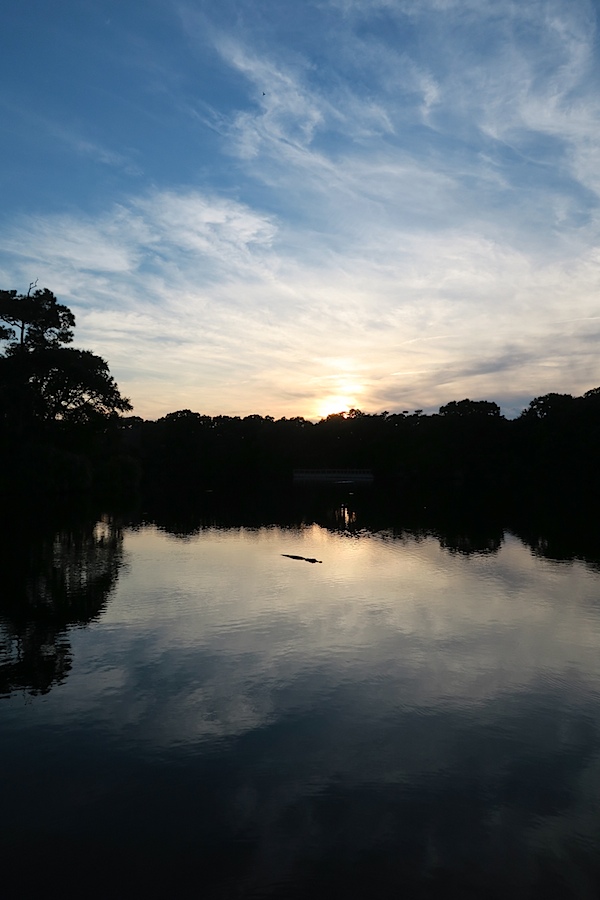 And now he/she is just chillin. Probably appreciating the amazing view, too.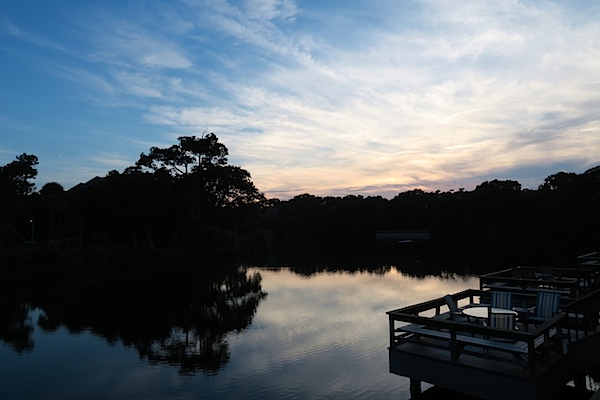 The sunset over the lagoon was beautiful.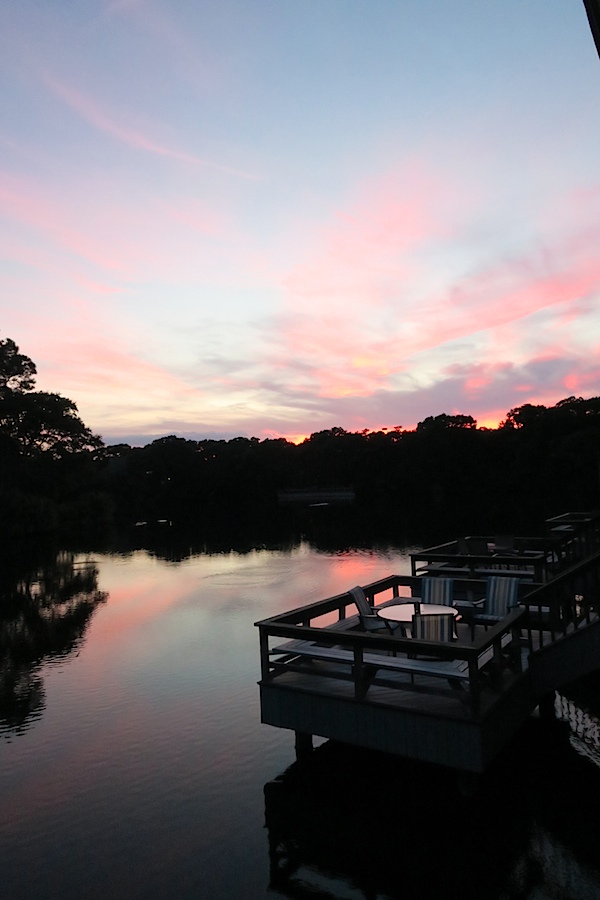 But, it got even better as the sun went down. I love a good cotton-candy-colored sky.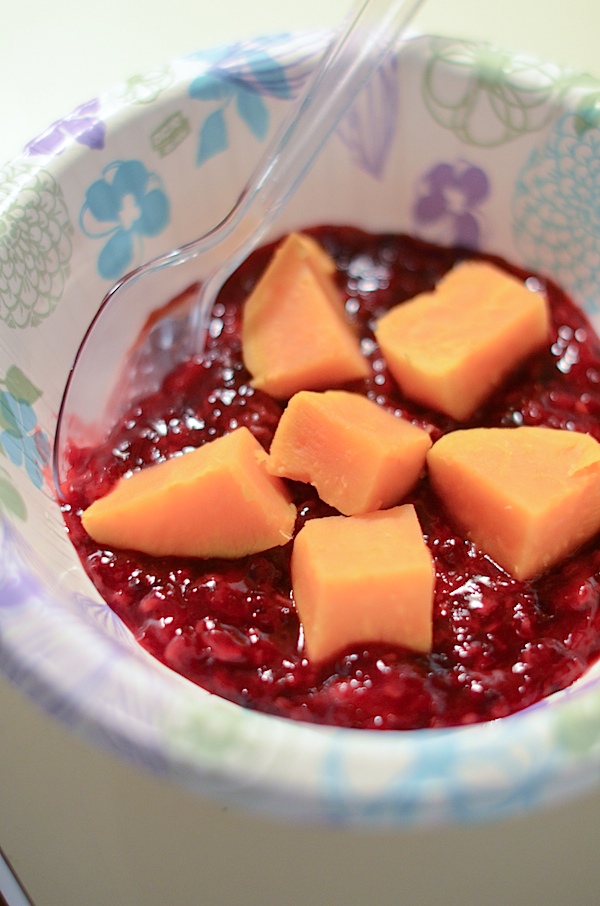 And check out this cool dessert my sister made me. I think it's a cranberry mixture on the bottom with steamed sweet potatoes on top. It was unlike anything I've ever had, but I really liked it. I could even see myself eating this for breakfast!
More Kiawah Island Blog Posts
Blog Update
It's currently two days before Christmas, and I'm hoping to catch up on 2014 posts before the end of the year. Yipes! Cross your fingers! If things work out, there will be a flurry of posts headed your way very soon!
ANDDDD…I'll have a very exciting announcement to share with you guys in the next couple weeks. Stay tuned!
Thanks for stopping by!