September was a rough month planning-wise. I missed three layouts! You'll see them noted below.
Please also note all supplies are from Etsy unless otherwise noted.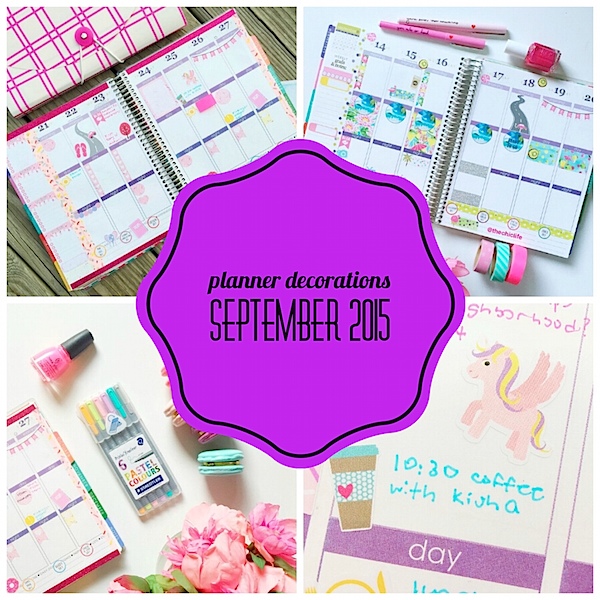 Planner Decoration Ideas: September 2015 (Erin Condren Vertical)
Monthly Layout Planner Decorations: September 2015
Skipped! See note below.
Weekly Layout Planner Decorations
Week of September 1, 2015 and Week of September 7, 2015
With all the traveling and who knows what else, I managed to not only miss decorating the September monthly layout. I missed the first two weeks too. Planner fail. But hey, it happens. I actually did have some of my pre-planning sticky notes in there, so there was some planning happening. Just less of it. And no decorating.
Week of September 14, 2015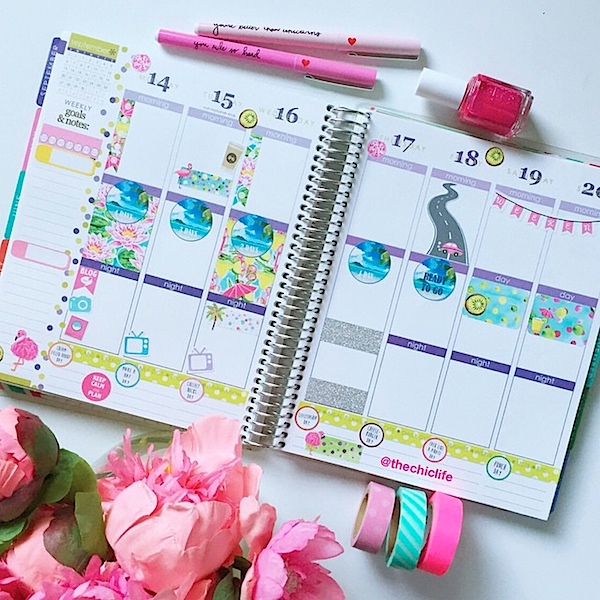 Planner Decoration Supplies Used:
tropical, flamingo, and road trip stickers by Lisa V Creations
weekend banner and laundry sticker by It's Planning Time
Keep Calm and Plan sticker by Karolina's Krafts
tv and quarter boxes stickers by Ja Love Designs
wacky holidays by The Alex Studio
blog and camera stickers by KG Planner
week checker and coffee cup by Planner Chick
vacation countdown by Planning Made Perfect
Week of September 21, 2015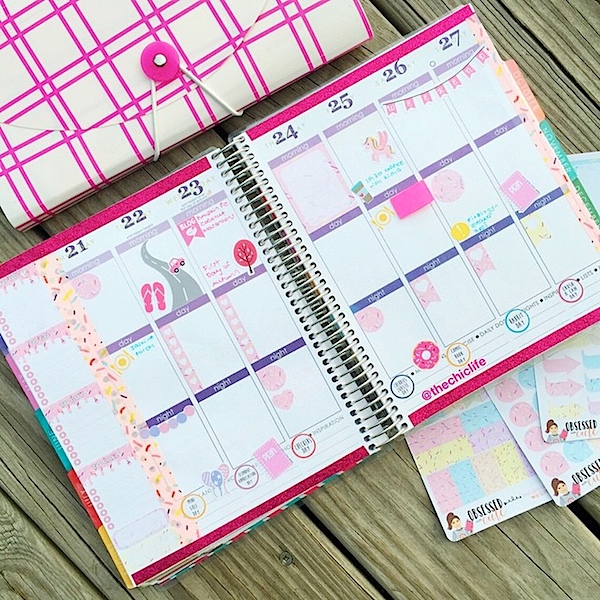 Planner Decoration Supplies Used:
sprinkle kit by Obsessed with Cute
plan sticker by Planner Chick
wacky holidays and pink tree (from monthly subscription) by The Alex Studio
blog sticker by KG Planner
exclamation sticker by Ja Love Designs
pegasus sticker by The Planner Junkie Inc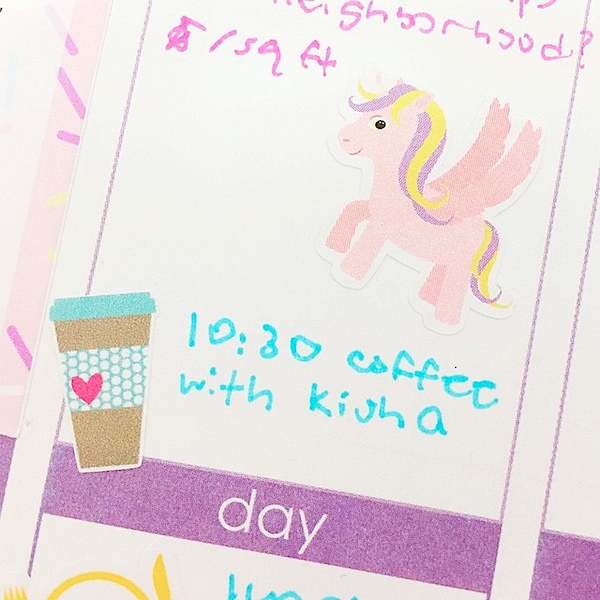 And since this month was lacking in layouts, I thought I'd throw in a couple more Instagram photos. Here's a cute coffee sticker by Lisa V Creations to mark a coffee date with blog reader, Kisha. If you're reading…hello, Kisha!!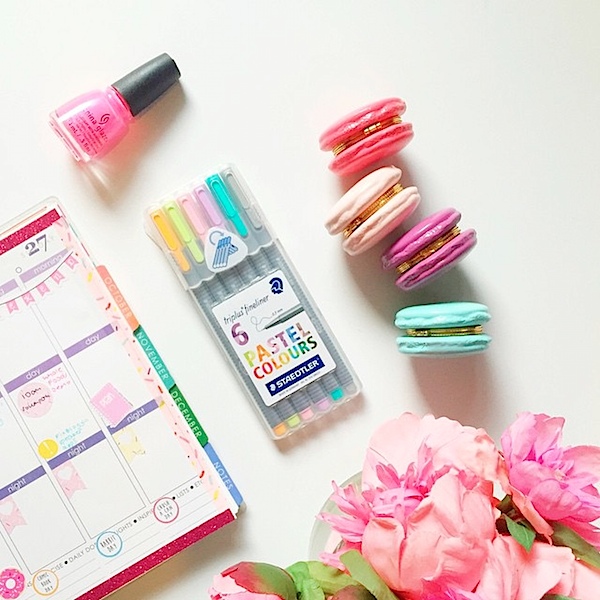 More Planner Decoration Ideas
Before: August 2015 Planner Decorations (Erin Condren Vertical)
After: October 2015 Planner Decorations (Erin Condren Vertical)
Thanks for reading!