One day I will get these more real time. Here are my Planner Decorations February 2016.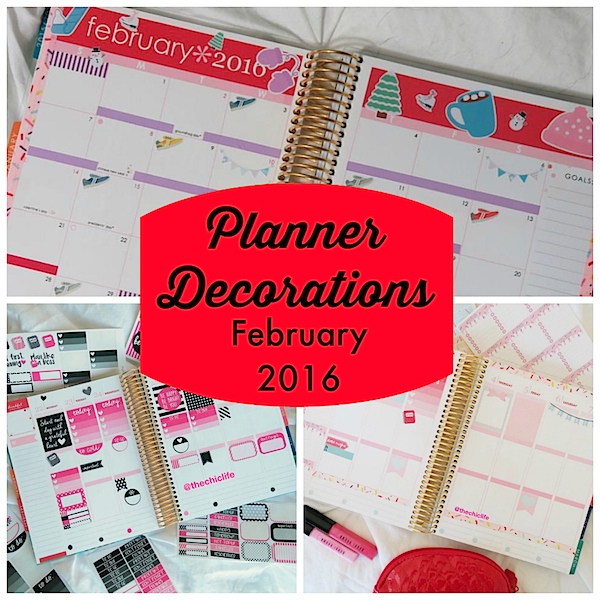 Planner Decorations February 2016 (Erin Condren Vertical)
February was an interesting month. I was still adjusting to spending so much time in NYC for work. I ended up two back-to-bad weeks in my planner. Oops. It's funny because sometimes when life is busiest, you could use planning the most. You live, you learn. I'm still hoping to go back and fill those weeks in since I use my planner as part organization tool, part journal/scrapbook.
February 2016 Monthly Layout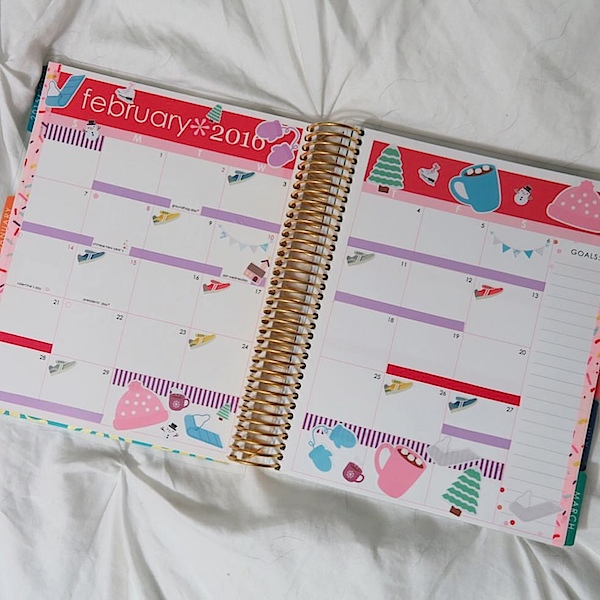 I had a really fun time doing the monthly layout. I didn't use the monthly spreads very much last year, but I find them great for tracking monthly activities at a higher level. I love being able to open the month view and quickly see what's going on for the month. What big events are coming. How I'm spreading out my workouts. Fun stuff like that.
Planner decorations:
February 2016 Weekly Layouts
Weekly Layout February 1-7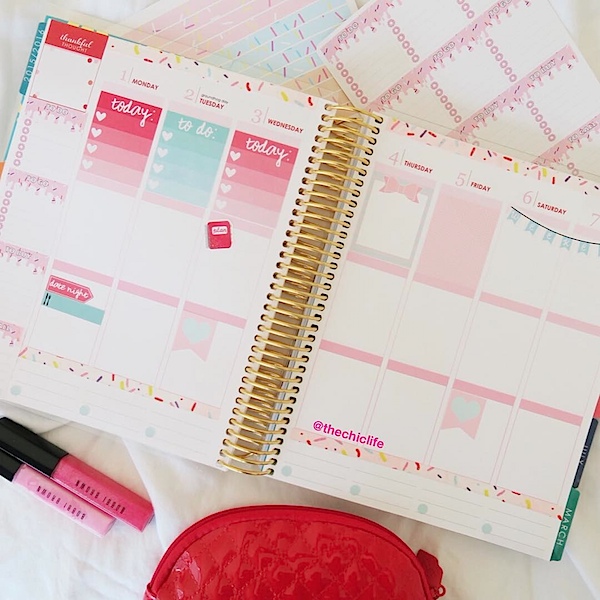 Weekly Layout February 8-14
Not planned! This is currently blank. I'm thinking about using this to do a new, updated tutorial for how to decorate your planner with washi tape, which is one of my most popular posts! Any requests?
Weekly Layout February 15-21
Also blank. Womp womp.
Weekly Layout February 22-28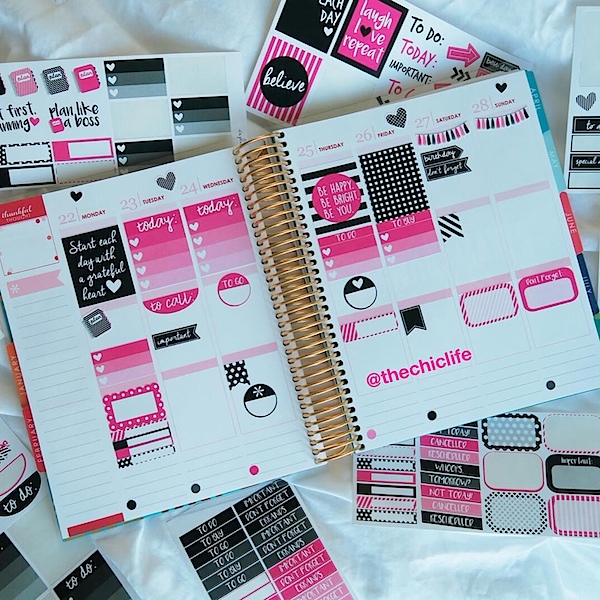 I used this beautiful kit by It's Planning Time. She does some really fun, limited edition kits. You can favorite her shop on Etsy, but there are two easier ways to find out about new releases: 1) Follow her on Instagram 2) Join her Facebook Group.
All of the stickers above are by It's Planning Time.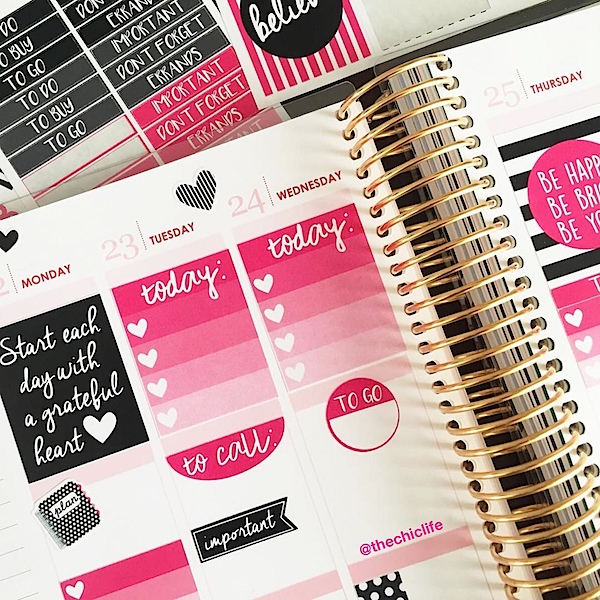 And here's a closer look!
Erin Condren Weekly Planner Decorations Recap
I've gotten into a habit of using the top row of the planner for to-do lists. The middle section has become day time activities. The top has become evening activities. I'm finding I'm gravitating towards stickers with lots of color. What are your favorite kinds of planner stickers to use?
Erin Condren News and Discount Code
If you haven't seen, Erin Condren recently released her 18 month calendar. And now that I'm blogging about this in July, we're over the halfway point of the year. It's going to be time to order 2017 calendars soon! Where is this year going?
Anywho, if you want to use my referral code (click), you can get a discount on your planner. I haven't seen a LifePlanner discount in ages, so it may be the only way you can get a discount. This isn't a special blogger program. You can sign up for the referral program too! I will get a little credit if you use my code. It's win-win!
More Planner Links
Click here to check out my January 2016 decorations
Click here for my March 2016 planner decorations
Check out more of my Planner posts by clicking here
***
Hope you enjoyed this post for Planner Decorations February 2016. Thanks for stopping by!