It can be quite the challenge to enjoy all the delicious food of NYC while maintaining a healthy lifestyle. But, my approach to healthy living is all about balance. In sync with my approach of balancing the enjoyment of treats with regular workouts, I discovered Schmackary's Cookies NYC just down the street from some of my dance classes at Broadway Dance Center.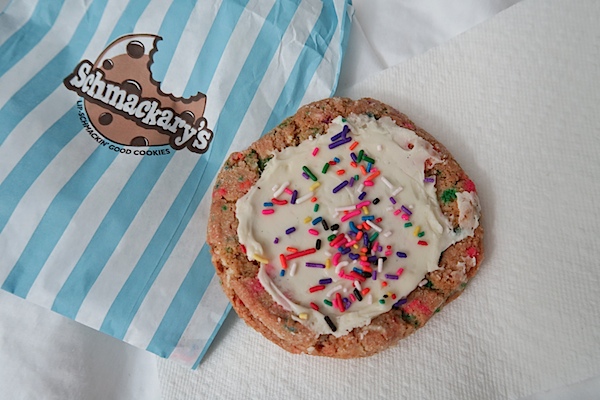 Dance workout + Schmackary's cookie = a good night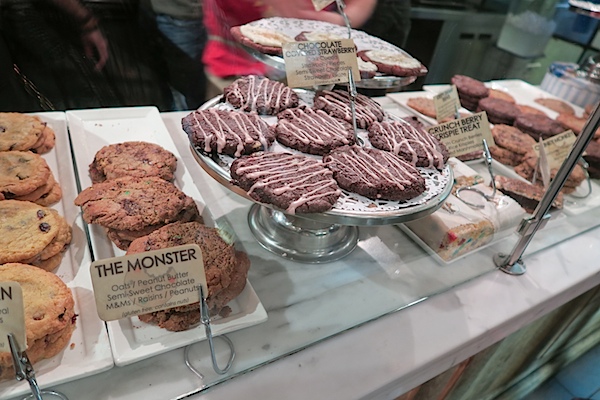 The line for Schmackary's cookies is usually out the door (and down the sidewalk), and once you're inside you can see why.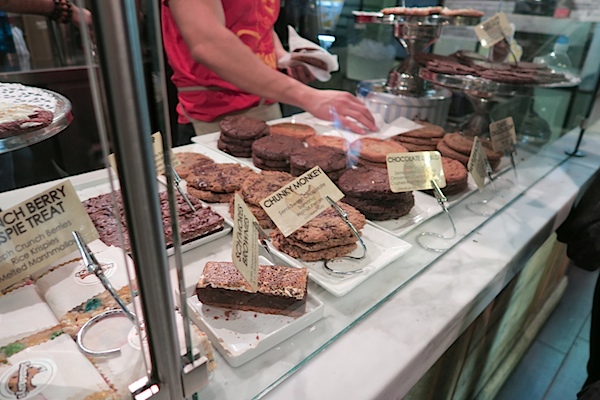 They typically have around 10 cookie options, plus other sweet treats. And the flavors are really fun and unique. Their classic chocolate chip has the savory-sweet thing going on with a dash of salt. They also have fun ones like "Chunky Monkey" and even a cookie dough frosting topped cookie!
Back to that salt point, I think that's one of their signature features. All the cookies have just the right touch of salt for the perfect salty-sweet pairing.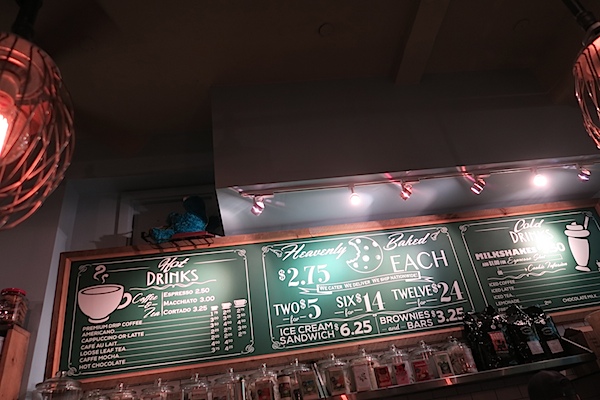 Ordering tip: If you like milkshakes, you can get one here. AND, you can get a cookie blended into your milkshake. What?! Yes it's true. Check out the milkshake menu and look for "cookie infusion".
One cookie is currently priced at $2.75 or two for $5.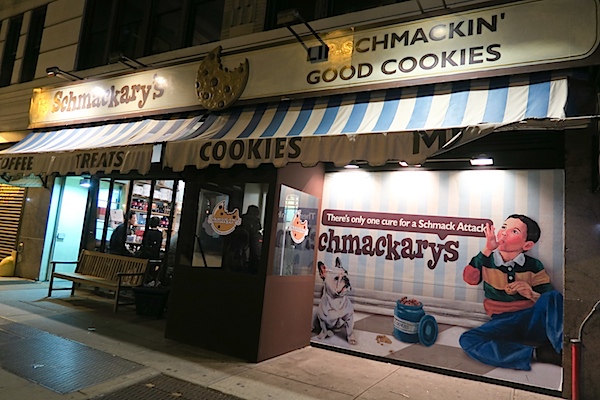 I've managed to not get a cookie after every class at BDCNYC. Sometimes, I'll just see how long the line is after class and go from there. The cookies are so good, they're hard to resist! But, I have a tip below to make them more doable, even when you're trying to be healthy.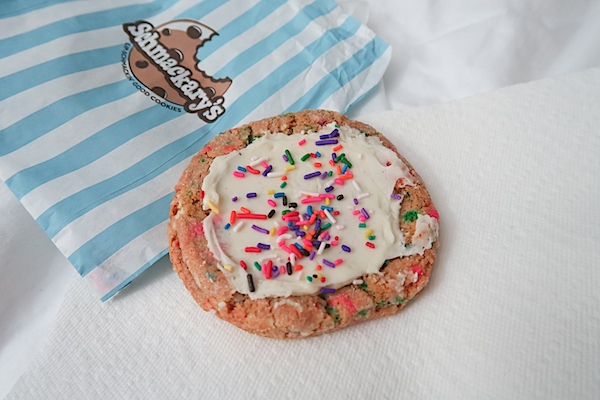 My favorite flavor is the Funfetti. It tastes like a sugar cookie topped with frosting but with the fun addition of sprinkles.
Healthy Tip: These cookies are pretty big and sweet. I typically can only eat about half per serving. So, I like to just go ahead and cut it into halves and enjoy one then and save one for later. Or you could share one!
Hungry for Cookies Now?
Schmackary's Cookies does NYC and nationwide shipping on some cookies. Click here to learn more!
If you want to make cookies from the pantry, try my Emergency Cookies Recipe.
If you like cookies and cookie dough, try these to get both in one bite Chocolate Chip Cookie Dough Balls Recipe.
More of my Favorite NYC Sweet Spots
Magnolia Bakery Cupcakes in West Village
Giant cookies at Pasticceria Rocco also in West Village
***
Thanks for reading!
What's your favorite flavor at Schmackary's Cookies NYC?