Where I rediscover my inner yogi, see how to de-stress with restorative classes, and learn that I may not hate running after all.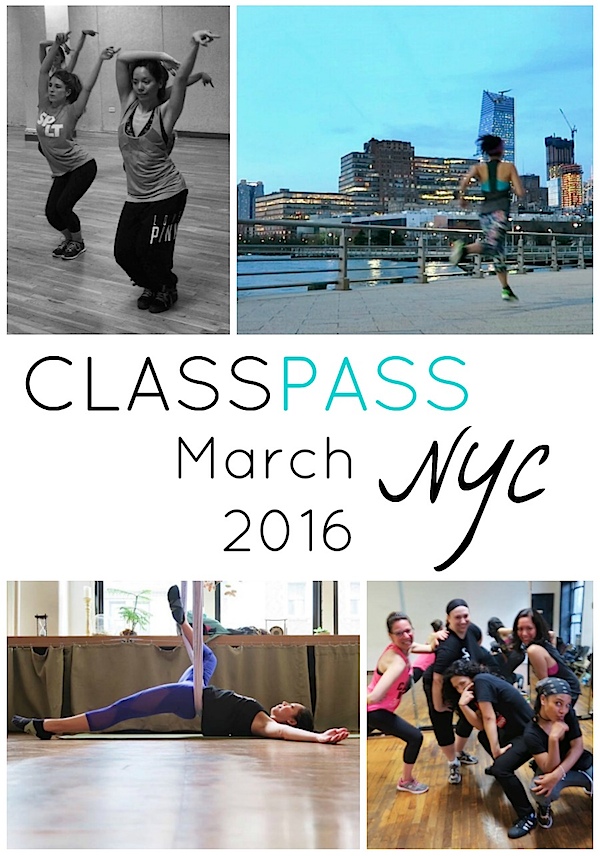 ClassPass NYC: My March 2016 Month Recap
My March ClassPass NYC Classes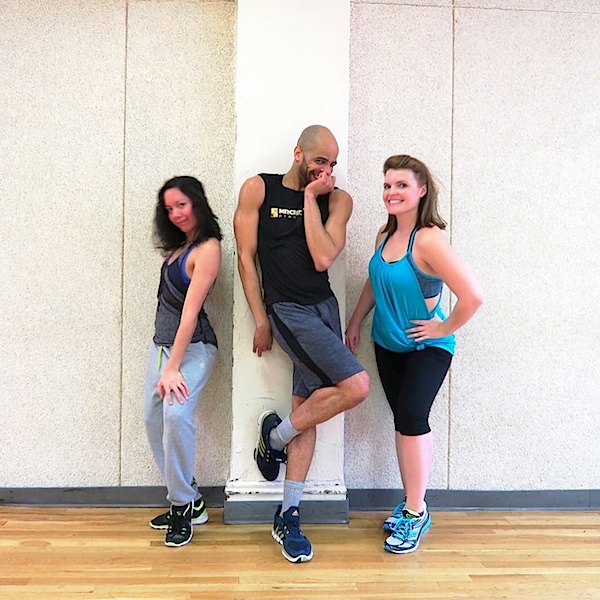 #1 "Toxic" Classic Britney with Mitchell Wayne Productions
My friend Megan was in town, and I really wanted her to do a class with Mitchell Wayne Productions. We lucked out and there was a master class the Saturday she was in town. Woop! We did "Toxic" again, which was great since that was my first M Wayne Pro class back in January. I love getting to do the same song multiple times!
I still can't believe I'm doing actual Britney Spears choreo here. How Mitchell gets us all to do such difficult choreo is amazing! Since this class was 90 minutes, I got almost twice the fun!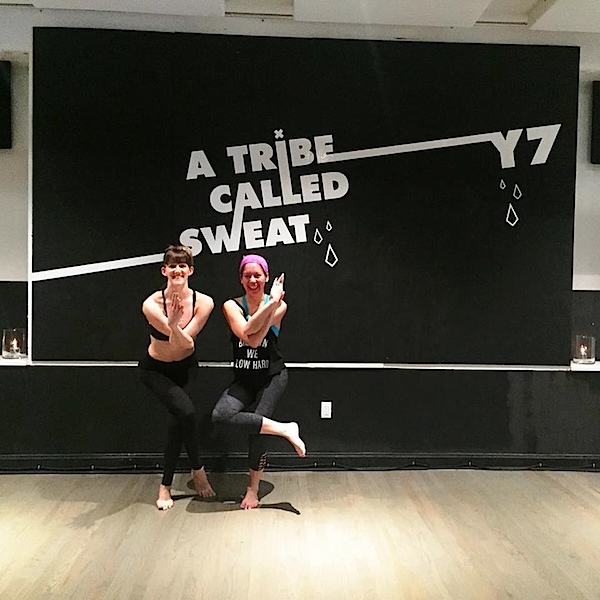 #2 Hip Hop Vinyasa with Molly at Y7 Studio
Y7 was love at first class for me. Something about their talented staff, cool studio, and heart-pumping classes had me hooked. I had a great time doing a class with Molly at the Soho location. This class, as all the classes go, was candlelit hot yoga. I love how I leave drenched. Definitely bring a change of clothes if you go here!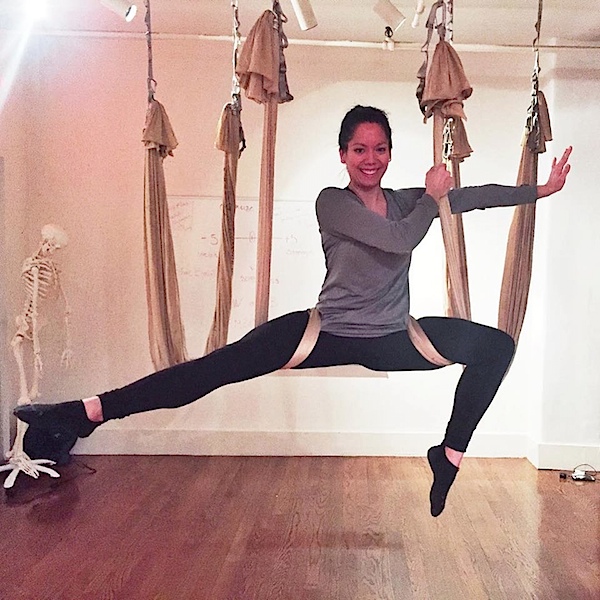 #3 Aerial Yoga with Michael at ANYA
So I didn't get into too much of a rut, I thought it would be good to try at least one new studio a month. After seeing some fun pictures of ANYA online, I signed up for a class to try it myself. After the intense, quick-flowing flows of Y7, the slower pace of this class was a nice alternative.
I accidentally placed myself in the back corner of the room behind a column so I couldn't really see the instructor. Definitely do a better job than me when you try your first class. Michael walked around the room and made sure everyone was okay throughout class, but there's a comfort (for me at least) with being able to see the instructor the whole time.
Class started with an initial inversion. This is where you lock your legs into the silk and hang upside down. Since this was my first antigravity yoga class, I wasn't used to being upside down this much. It's been years since I did gymnastics, and that's the only place I spent a fair amount of time upside down since figure skating is all right side up. I was a little uncomfortable being upside down so long. Michael told us we could come out of the inversion at any time, but I was being stubborn and trying to hold it the full time. I don't recommend this by the way. I'm learning to listen to my body better.
After the initial inversion, we did some other poses. Many were quite aerobatic, which I really liked. The one pictured above is an actual move we did in class. Michael would demonstrate the move we'd be doing, and I remember thinking, "That? Me? No way!" But sure enough, after wrapping my leg this way and that, flipping around, I found myself in the poses.
I ended up feeling pretty dizzy after class. I googled around and found some articles saying this was normal, but I wasn't sure that I was going to go back initially…until I went to bed that night. My back felt better than it had in years. I slept like a baby. And with that, I was hooked on another yoga studio.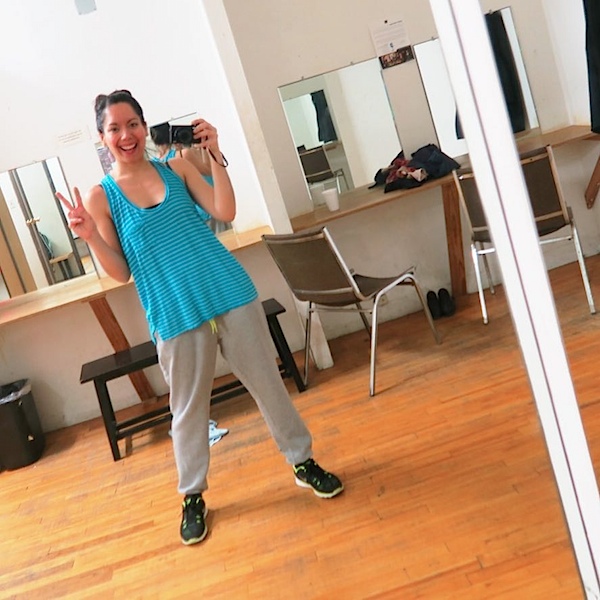 #4 Beginner Hip Hop with Dev & Mo at PMT Dance Studio
Speaking of studios I was hooked on, I definitely had to revisit PMT for another session of dance with Dev & Mo. We did "All Nite" by Janet Jackson, which was a new-to-me song. No video of this one. Bummer!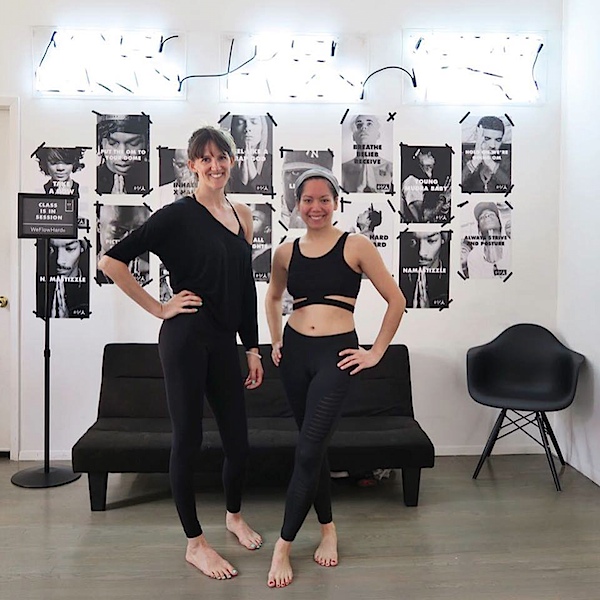 #5 Hip Hop Vinyasa with Molly at Y7 Studio
I enjoyed class with Molly at Y7 so much, I went back for another class with her. Woop!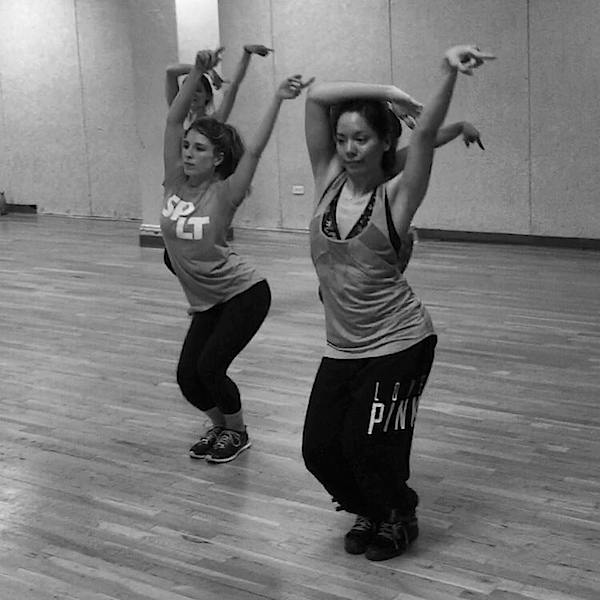 #6 "Gimme More" Classic Britney with Mitchell Wayne Productions
"Gimme More" was another fun classic Britney Spears choreo class with Mitchell Wayne Productions.
I asked Rommel, one of the M Wayne Pro instructors, to film me because we didn't break into groups at this class. I was pretty nervous about it because Rommel is on Broadway. I was like, great, now this Broadway dancer will how not Broadway-worthy I am. lol. But after the song ended, he said I did great! I love how supportive the M Wayne Pro team is. They're so uplifting!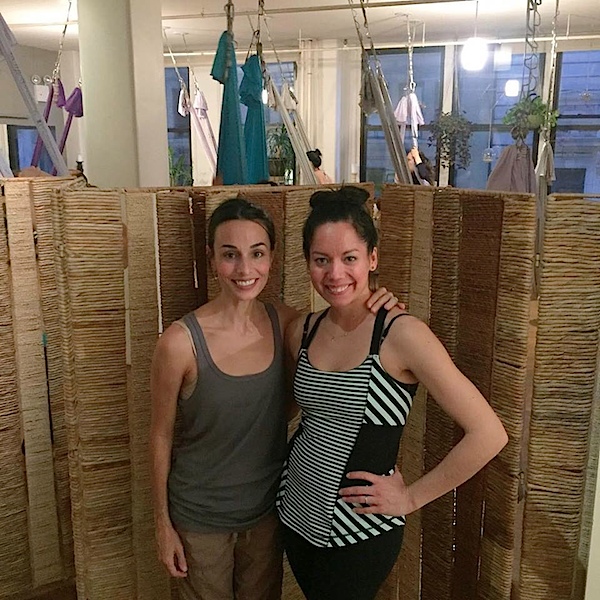 #7 Heal with Courtney at ANYA
In March I discovered that ClassPass offers more than just traditional fitness classes. They have many that are spiritual/mental, too. I tried my first one, called "Heal", with ANYA and studio owner Courtney. This class had many small motion moves (think rubbing hands together, tapping your toes quickly) in addition to other exercises and stretching moves. Since I have a hard time getting my mind to stop thinking about my daily to-dos and stresses, I enjoyed how this class managed to get me to focus on the present moment. I'm working on being present more in life, in general.
I also found myself working through some unresolved stress that I'd been dealing with back home. Class helped me process through some of that through the combination of mental and physical exercises.
Heal was different from anything I've done before, but some interesting things happened. For example, Courtney asked us to picture a happy place. I pictured a field full of red, orange, and yellow flowers. And what did I happen to stumble upon whilst browsing Instagram after class? A picture in Denmark of a field full of red, orange, and yellow tulips. It looked just like the mental picture I'd thought of in class. Amazing!
I wish they offered this class on more nights because I'd like to go back. It's a pretty popular class, so some of the times I've checked have been sold out. I'll make it back sometime, though!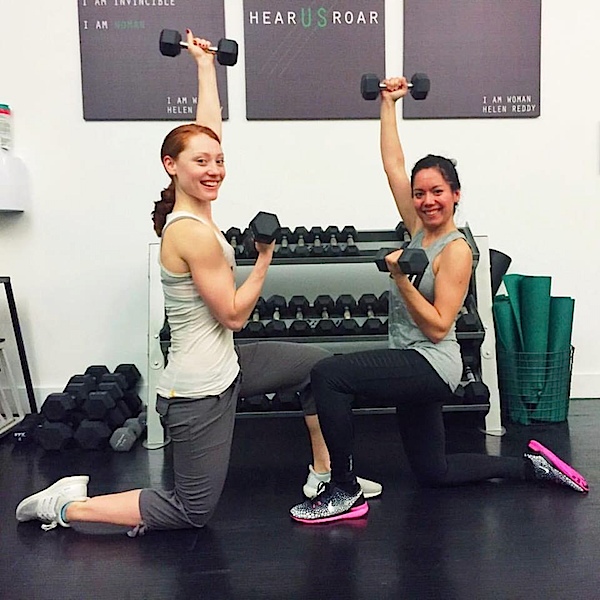 #8 Uplift Express Happy Hour with Kat at Uplift Studios
I had asked my friend Ashley what her favorite studios are, and one is Uplift Studios in Flat Iron. This is a women's only studio that primarily focuses on strength training. I wasn't sure which class format to sign up for, so I decided to try the Uplift Express Happy Hour. This class featured four of their class formats in one session. Express meant it was only 45 minutes long. Happy Hour meant that students got to enjoy a glass of wine after class. I loved the variety of the moves and getting to try so many formats in such a short time. Since I'm newer to strength training, I wasn't sure exactly what to expect. But, I want to work on strengthening my muscles to be all around more strong and also prevent re-injuring myself.
Kat was the instructor at this class, and I loved her teaching style. She was clear, easy-to-follow, and kept a close eye on class to make sure we were all in good form. I made sure to tell her about past injuries before class, and she gave me modifications throughout class accordingly, which made me feel really comfortable and successful at the same time.
I also think the Studio is beautiful, and I love how they've partnered with boutique beauty companies to offer all natural toiletries.
And I really want to get their shirt that says "Strong Women Uplift Each Other". Yes, they do!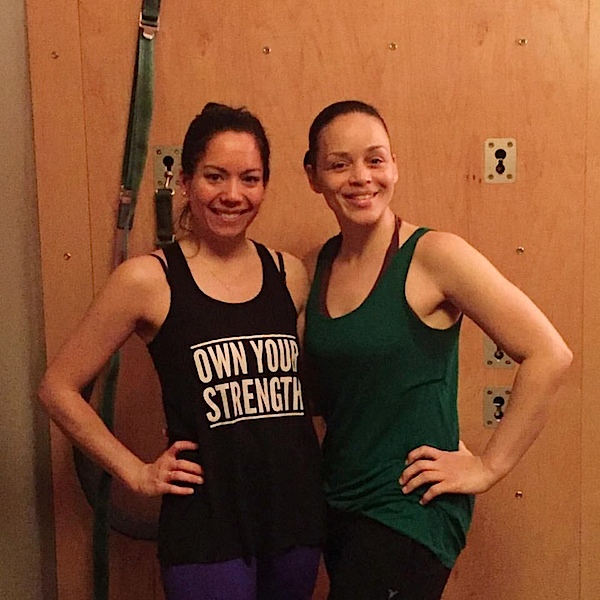 #9 Yogaworks with Nicole at Yogaworks Soho
I decided to try Yogaworks signature class after my friend Erina recommended the studio. I wanted to try a more beginner-level class where I could focus more on form. This was a great class to start with. Hubby actually wants to start doing yoga, and I think this could be good one for him. This class had more props than I'm used to: blankets, bolsters, bands. We used the various props to get into proper form for various moves. It was cool to see how you could use simple tools to get into good forms. For example, we used two blocks held together to see what "shoulder-width" means.
Nicole was a great instructor, frequently moving around the room to correct students. I got the chance to talk to her a bit after class, and I loved that she took a good amount of time to really have a deeper conversation. We even talked about yoga teacher training, which I would really love to do one day. Not sure I can fit it in while working my full time job, but maybe I could in the future?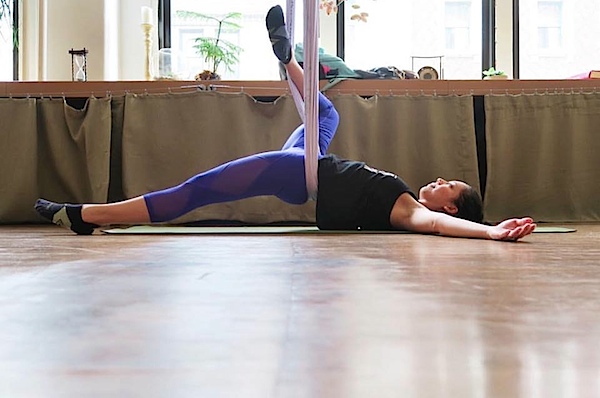 #10 Antigravity Restorative with Michael at ANYA
On the same day as Yogaworks, I also did an Antigravity Restorative class at ANYA in Flatiron. This class was 75 minutes long. We started with a classic antigravity inversion at the beginning. I felt a lot less pressure on my head than I did the first time, which was nice. After this, Michael took our silks much closer to the floor. From here, we did various poses and moves to stretch and relax.
I was really enjoying how these restorative classes were helping me relax not just my body but my mind too.
The energy at ANYA really helps me feel more calm. There's something special there that I can't exactly put into words. It's more of a feeling. I especially love their main studio with all the windows. It's so sunlit and full of positive energy. I love the assortment of plants and crystals lined along the window. It's beautiful there.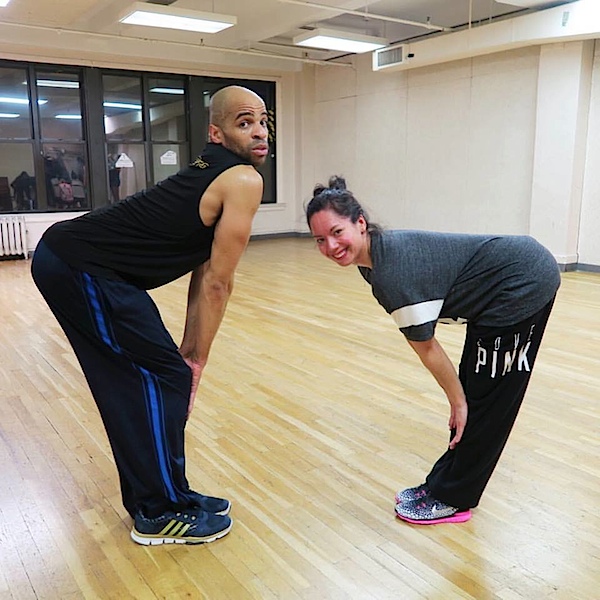 #11 "3" Classic Britney with Mitchell Wayne Productions
I love starting my week with Mitchell Wayne Productions. Mitchell's enthusiasm for dance is contagious, and I love how he leaves it all on the dance floor, which encourages all of us to do the same. While the restorative classes help me relax my mind a bit, classes like this also help me get more present. When presented with challenging choreo, it's hard to think of much else. It's just you, the class, the dance floor, and the music for one hour of quality time.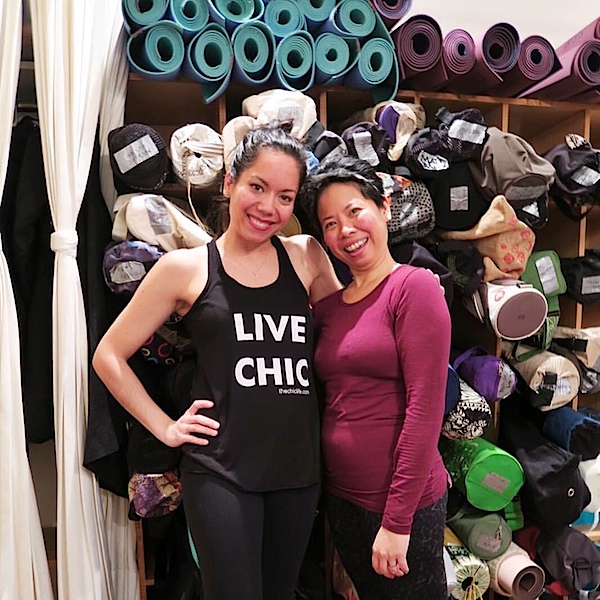 #12 Yin Yoga with Narisara at Sacred Sounds Yoga
I tried yet another restorative yoga class with Sacred Sounds Yoga in Greenwich Village. Yin Yoga featured a smaller number of moves, but each was held for a much longer time. I noticed another girl in class had a blanket wrapped around her for the entire class. Narisara offered to wrap the blankets around us while we were relaxed into poses, and I finally took her up on the offer at one point in class. I was surprised that the simple act of wrapping the blanket really added an extra layer of comfort to the class. Almost like a gentle hug. That girl knew what she was doing!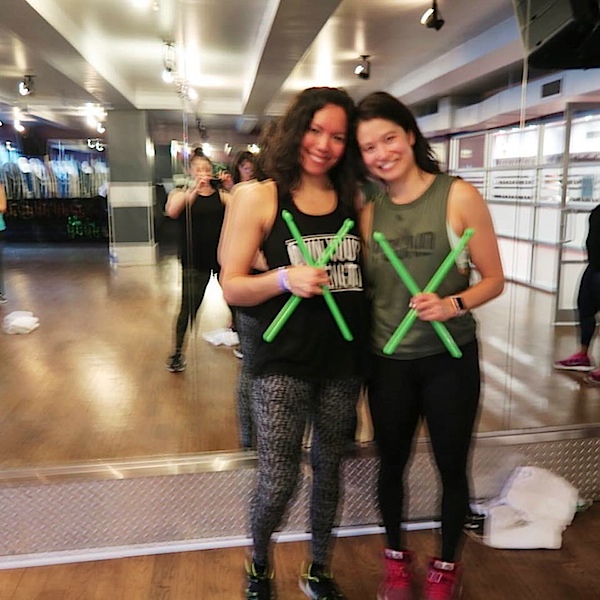 #13 POUND with Joyce at Crunch Gym
I got to return to POUND with Joyce at Crunch Gym later in the month. I love how the combination of the POUND moves, exciting music, and Joyce's enthusiasm makes strengthening moves fun.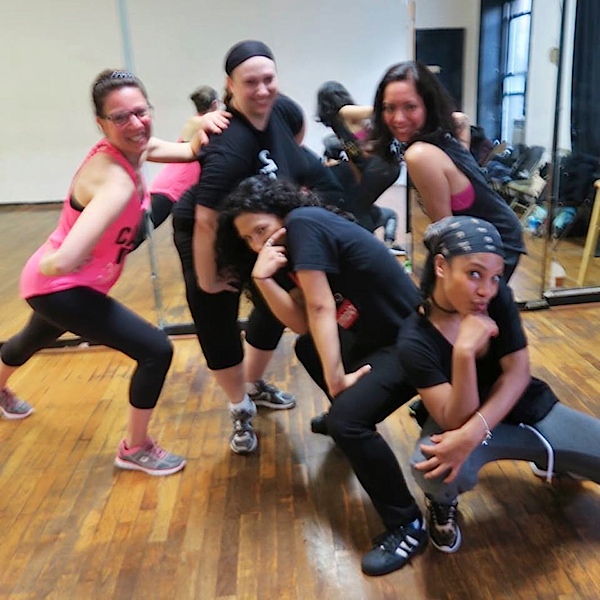 #14 Beginner Hip Hop with Dev & Mo at PMT Studio
My friends, Aurélie and Lindsey, visited me in NYC, and I really wanted to take them to one of my dance classes. After a long day of walking around the city, we managed to gather up some energy to do dance class together at PMT Studio with Dev and Mo. We did "I'm a Hustla" by Cassidy. It was a fun routine, and my friends rocked it!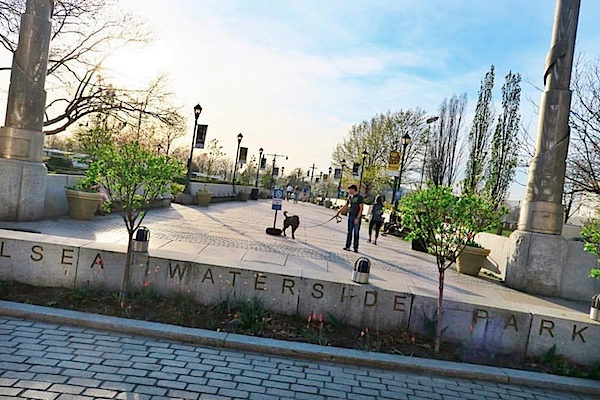 #15 Uplift Outdoors with Kendall at Uplift Studio
I must have been over the cold weather when I saw the Uplift Outdoors class offered by Uplift Studios. The weather was just starting to turn nice, and the thought of spending some time outside enjoying it sounded great. Uplift Outdoors sounded like another strength-training-style workout that started with a 10 minute jog for the warm up. I don't love running, but I figured I can do anything for 10 minutes. Right?
I met up with our workout group near the Hudson River at Chelsea Piers. Things were going great until I overheard someone say, "…runner's workout." Runner's workout? Ruh roh. What had I signed up for?
As it turns out, yes. I had signed up for a runner's workout. We started with a short jog around one of the piers. Everyone easily passed me, and I wondered how out of place I'd be for the rest of class. It seemed like I was the only non-runner there. Yipes! Should I casually jog away before embarrassing myself further? I kept with the group. We next went into strengthening exercises that went across one of the piers, back and forth. Next, we went into sprint exercises. We ran down the length of one of the piers in lines of three. We ran this four times at 60%, 70%, 80%, 90%, and finally 100% levels. I think we did five runs, at least. It's been awhile.
During the first run, the group behind me passed me. They actually passed me for the first few rounds. I was feeling pretty bad about my lack of running skills until the 90%. At this run, the next group just barely caught up to me. But on the 100% run, none of them did. Hey, maybe I'm not so bad at this after all? Something clicked in me during the 100% run. I remembered many days spent running around the playground as a child. There was something about the running fast that I actually really enjoyed. Was that a glimmer of happiness at running that I was feeling?
For our last exercise, we did one set of suicides. By the last leg, I felt like falling over. I can't imagine the awkward jog-walk thing I did to get back to the instructor. I was too focused on finishing to care what I looked like. lol. We ended class with a nice series of stretches. And I left class feeling strangely successful and happy.
Perhaps I don't hate running?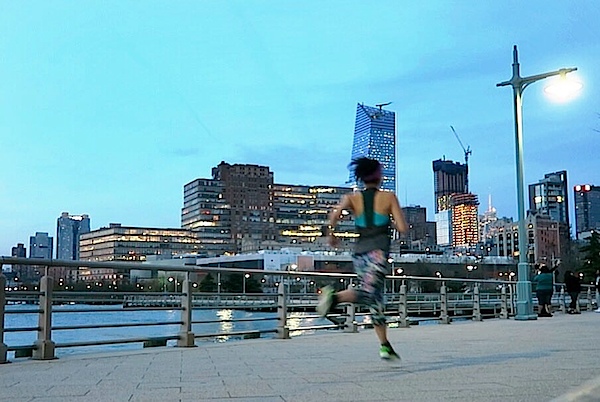 My ClassPass NYC March 2016 Summary
March was a great month for me fitness-wise. I was still loving my dance classes, but I also branched out wider than I had…ever? I was doing not just yoga, but aerial yoga. And even strength training! And the restorative classes were helping me keep current stress in check while also helping me sort through some lingering stress. Talk about an all around workout!
Cost Breakdown
Here's how my cost breakdown went for March 2016:
15 classes
$125 for Unlimited classes
$8.33 per class
ClassPass Discount
You can use my ClassPass referral link (click) to get a discount on your first month of ClassPass. This is an open referral program for anyone, not just bloggers. If you use my code to sign up, I'll get a little discount too. Win-win!
More ClassPass Posts
Click here to see my February 2016 ClassPass Recap
Click here to view my other ClassPass NYC posts
---
Hope you enjoyed ClassPass NYC: My March 2016 Month Recap. Thanks for stopping by!