You guys have been posting some great eats over on Instagram. It's always nice to see The Chic Life readers eat so well! I feel like we could be food-friends. Anywho, I wanted to share some of my recent eats, Eat in Month style. Ok, sort of. I happened to get a lot "out" on this day. And by this day, I mean Wednesday.
I'm not sure exactly how What I Ate Wednesday works. Do you post what you actually ate on Wednesday? Or do you post some day's worth of eats *on* Wednesday? For this post, this is what I actually ate this past Wednesday. Okay, almost – see note below on dinner).
Breakfast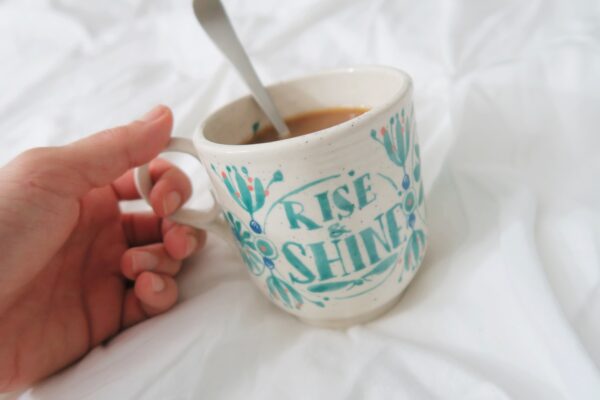 You know that whole "But First Coffee" thing going around? That's literally me. Coffee is the first thing I need in the morning to be a functioning human. I recently got a new coffee machine, and it does single cup brews. Unlike the Keurig (which I don't personally love), this brews the coffee with fresh-ground coffee you scoop from a bag of coffee. Anywho, the cups it brews are pretty big, so I had (yes, had!) to get some new mugs.
I found this cute "Rise & Shine" mug at Anthropologie. I considered ordering it online until I realized the shipping was fairly pricey. Finally snagged it at the Anthro at Chelsea Market when I was shopping with a girlfriend.
I just love having uplifting sayings on my mugs. Such a good way to start the day.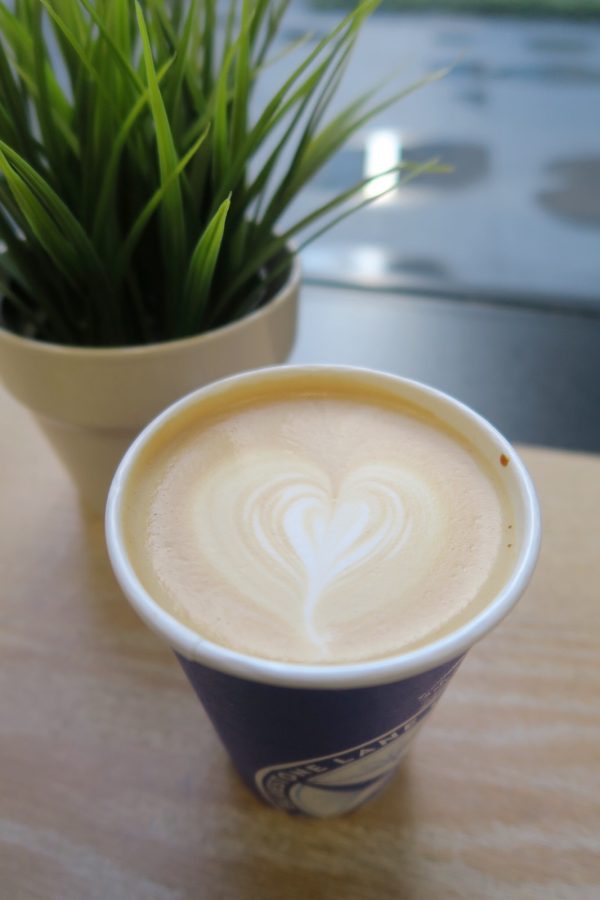 On this work day, I had a 7:30am meeting. And you guys know I'm not much of a morning person. Extra coffee to the rescue. I've recently become a huge fan of flat whites, especially the ones they serve at Bluestone Lane. Their baristas pour one consistent flat white! And the coffee is so good, I've managed to work my way down to adding hardly any sugar to now…none!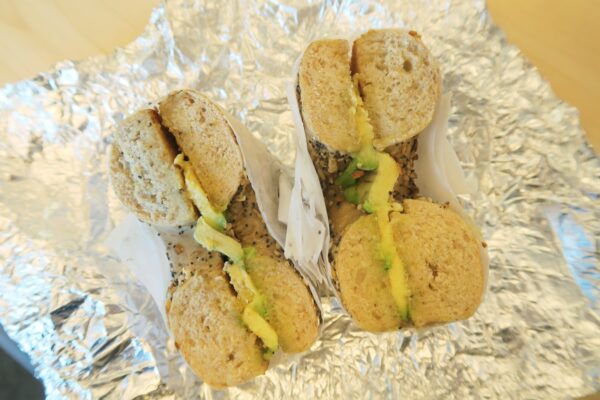 I got my friend J's usual bagel order – everything toasted with butter and avocado. I like to think of it as similar to a bagel with cream cheese (my usual go-to bagel). But healthier. I mean, the bagel has virtually no redeeming quality other than being delicious. But avocado is totally good for you.
Lunch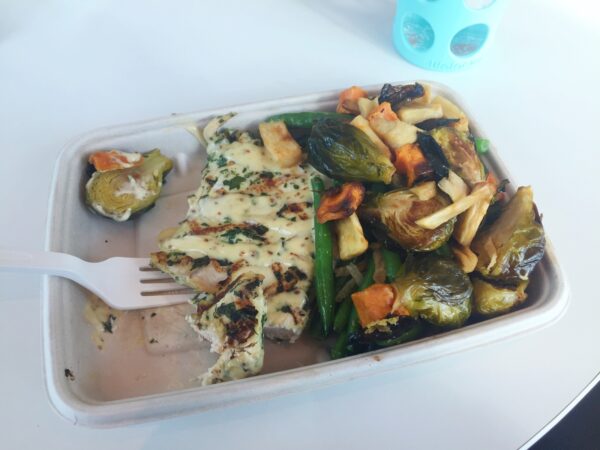 I actually picked up ingredients to make a sandwich with sides for lunch the day before. But I totally forgot to pack it. So, I opted to go out for lunch and eat my planned lunch for dinner.
For lunch, I hip up one of my fave spots, Between the Bread. You get to pick a protein and two vegetables. The food always seems super fresh, and the staff is really nice. I think they're a winner. So much that I frequent them fairly often these days.
On this day, I got the chicken paillard with honey mustard sauce, green beans, and roasted vegetables (brussels sprouts, turnips and sweet potatoes). I love how many vegetables I eat by frequently BtB.
Dinner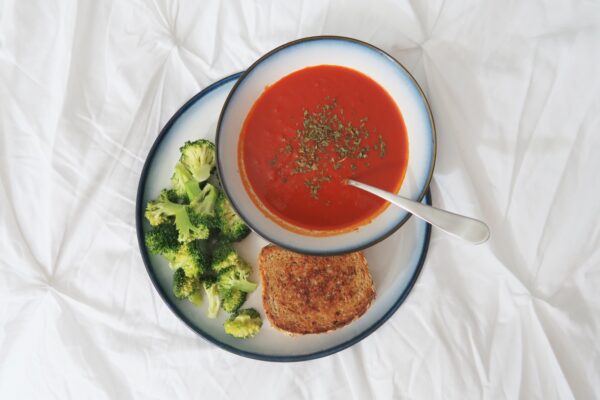 Ok, I forgot to take photos of my dinner. But, it was similar to the above. A sandwich meal. I'm really not a big fan of sandwiches for dinner. I feel like sandwiches are something I eat for lunch when I don't have access to a full kitchen to prepare something better.
I ate the above dinner after walking over two miles in a torrential rain storm. Grilled cheese and tomato soup sounded lovely, so I made it. A from-scratch muenster grilled cheese. Amy's chunky tomato soup. Plus a side of steamed broccoli for extra nutrition. It was simple, but it hit the spot.
Back to Wednesday…
Dessert
I must have been hungry after work because I also didn't take a picture of the batch of Emergency Cookies I made for dessert. Trust me, they were good. This is one of the recipes I make the most. They're just too easy and tasty. And did I mention fast? Oh yes!
Eat in Month Check-In
January is almost over already. Time is really flying!
Anywho, although it looks like I eat out quite a bit based on this post, I'm learning I eat in more than I originally thought. Though, I have had to push past some evenings where take-out or delivery sounded so much more appealing than messing up and then cleaning up the kitchen. But, after everything was said and done, I really enjoyed my home-cooked dinner, and the clean-up wasn't too bad.
***
If you're doing Eat in Month this year, I hope the challenge is going well for you!
Thanks for stopping by!