Hello friends! This blog post is being written whilst Parks and Recreation is on in the background. I know I'm super behind on watching this show. I've only recently gotten Netflix. And, I'm not good at watching TV series on actual TV because I seem to forget what day of the week and time a given show will be on. Anywho, thanks to Netflix auto play, I'm already on season 2 of Parks and Rec and loving it. Is anyone else out there a fan?
Let's get to the eats…
Greek Yogurt Granola Breakfast Bowl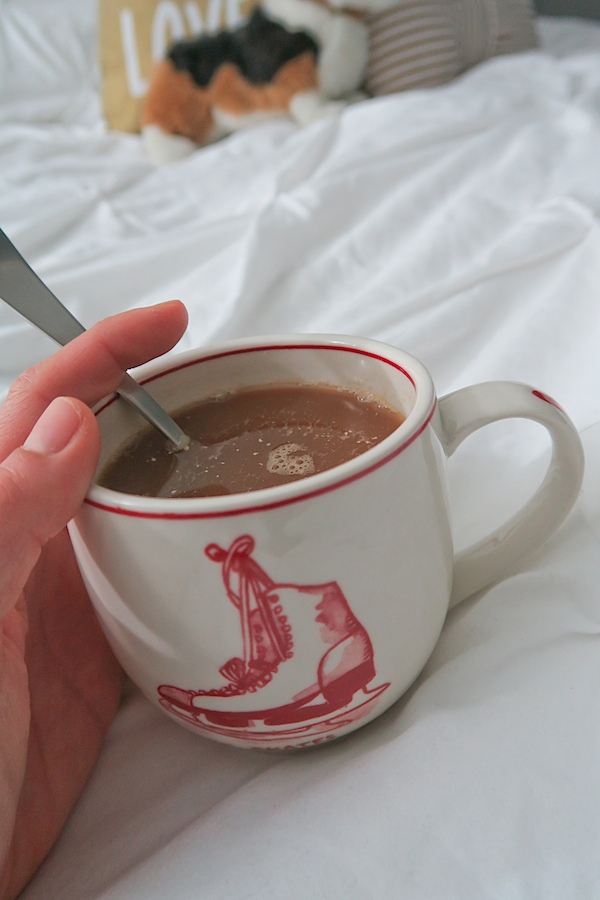 The day started with coffee. I think I've mentioned before, I'm literally a #butfirstcoffee kind of girl. I sipped on this while going through my physical therapy exercises.
This is coffee by Brooklyn Roasting Company with almond milk and raw sugar.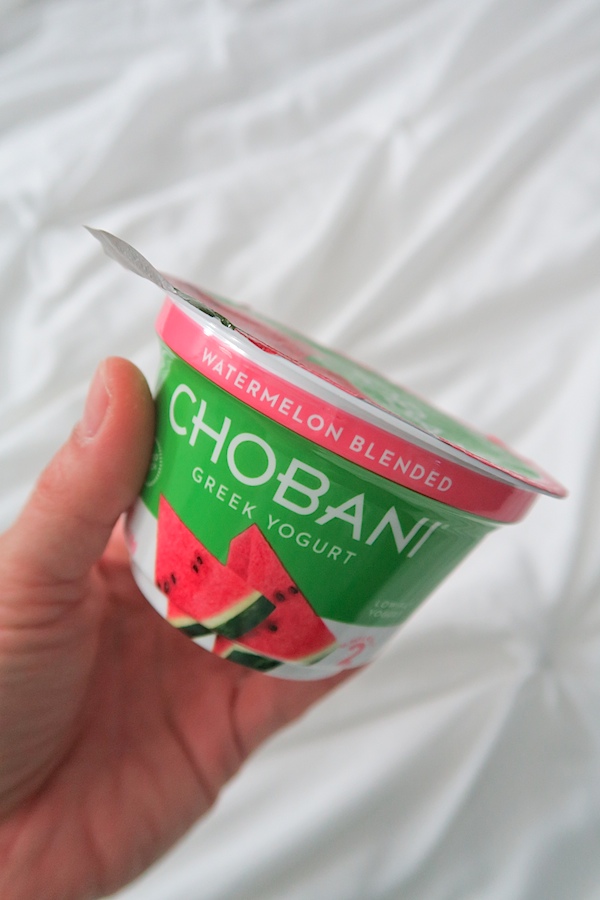 Have you guys seen this watermelon Chobani flavor? It was totally new to me, though I think it actually came out a couple years ago. Maybe I should have titled this blog post "Catching Up on Things Everyone Else Already Loves".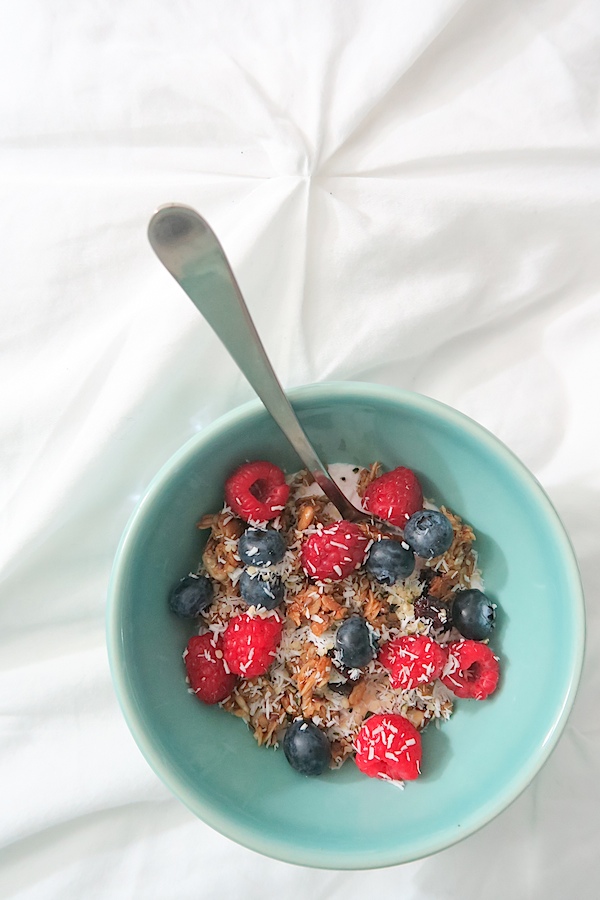 The yogurt became a base for this delicious breakfast bowl. In the mix:
Watermelon Chobani Greek yogurt
Whole Foods "crunchy flax" granola (with dried cranberries and whole almonds)
Organic raspberries
Organic blueberries
Unsweetened shredded coconut flakes
Hemp Seeds
This was soooo good!
Caffeine Run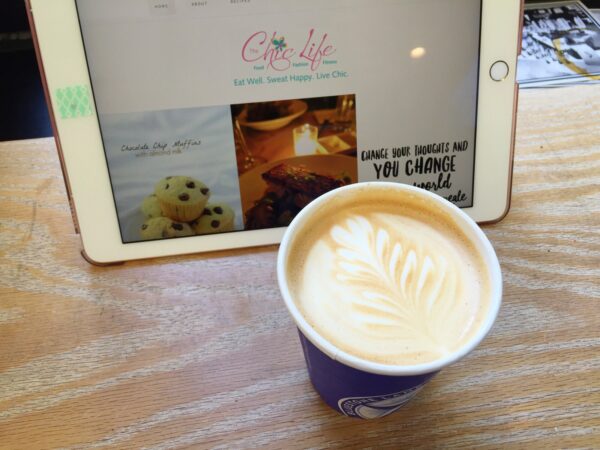 So in love with Bluestone flat whites. <3
Sandwich and Chips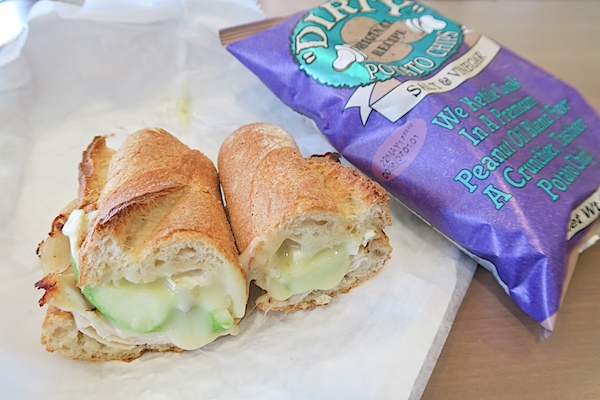 For lunch, I enjoyed a turkey-apple-brie sandwich…toasted! Plus salt and vinegar chips by "Dirty" Potato Chips. Both were great and kept me full so I could do a good job taking photos of an event today.
Recipe Preview Dinner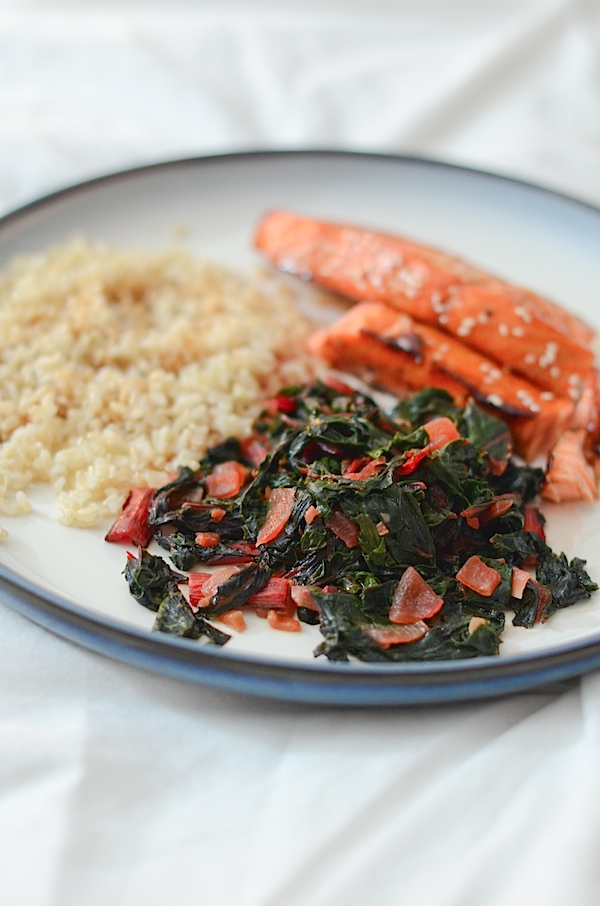 Dinner was actually pretty quick to put together. This is a preview of a new salmon recipe I'm developing with a tamari-honey marinade. Of course the salmon fell apart when I was trying to plate it. Lol.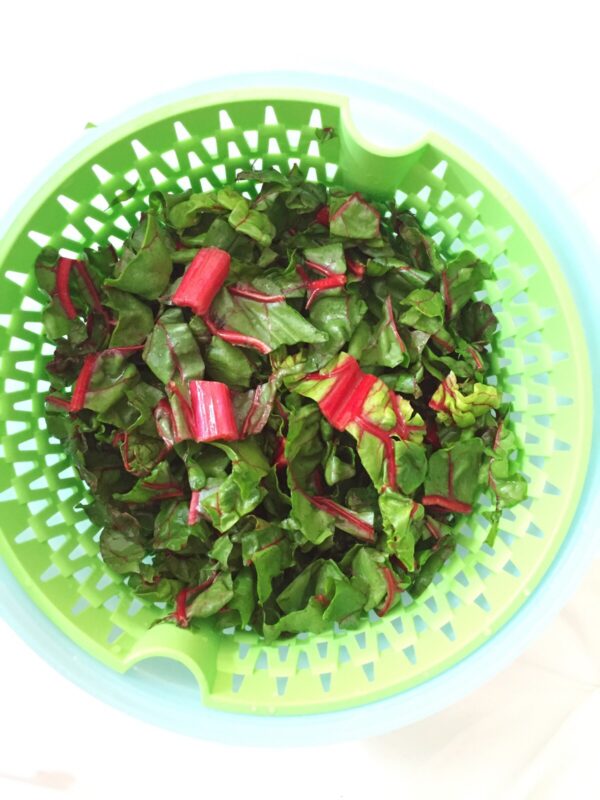 The swiss chard was actually leftover from dinner yesterday, so I only had to re-heat it. And I've discovered frozen rice at whole foods. It's organic, and only takes 1.5-2 minutes to heat up in the microwave. It's been a life saver for my busy NYC work weeks!
Peckish
I was feeling a bit "peckish", as my Australian friends like to say. So, I had some of these Garden of Eatin' Sesame Blues tortilla chips with fresh made salsa from my local grocery store.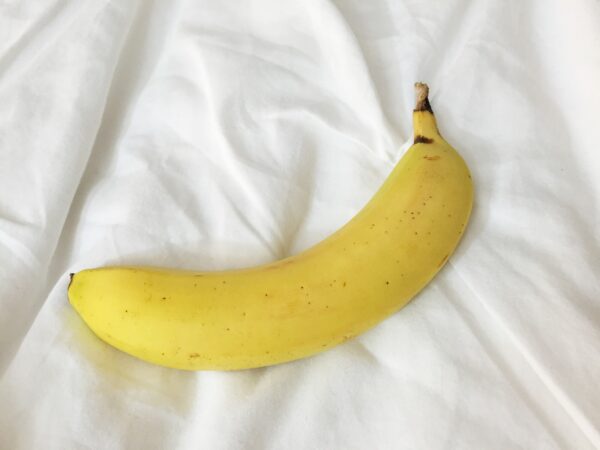 And for "dessert", I had a banana. I've been doing better about getting my fruit servings in. But I don't always post about it on Instagram, etc. I eat a lot of whole fruits, which are kind of boring to share on Insta. But yea…whole bananas, apples, and oranges. I love these straight up.
Back on Track
I'm finally starting to feel being back in the groove with food diary blogging. Thank you guys for continuing to ask me to do these posts. The more I do them, the more I've realized I really miss them! I'm even considering doing another Eats post on the weekends. We shall see.
Either way, here's one What I Ate Wednesday of things I actually ate on Wednesday, posted on Wednesday! Remember that time I used to do all my posts same day? Wish I had the time for that. Real time is so much better.
Also, I also have plans to move from ClassPass recaps to weekly workout recaps. They may be a little boring while I'm in physical therapy. But, hopefully I'll be back to my normal workouts soon!
More Eats
Click here for last week's What I Ate post on Australian Eats NYC.
Click here to check out my other food diary blog posts.
Thanks for stopping by!