Hey guys! Just wanted to share some photos of some Charlotte eats highlights.
Fern Charlotte
Did you know Fern moved to Dilworth? I totally thought they opened a second location at first until I checked their web site.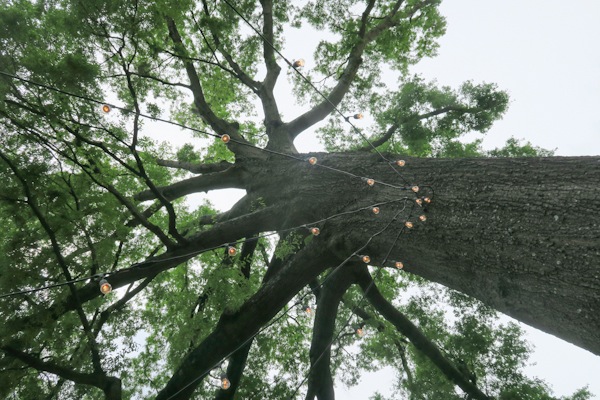 The new location has an amazing patio that is perfect for brunch al fresco under this stunning (and super-huge) tree.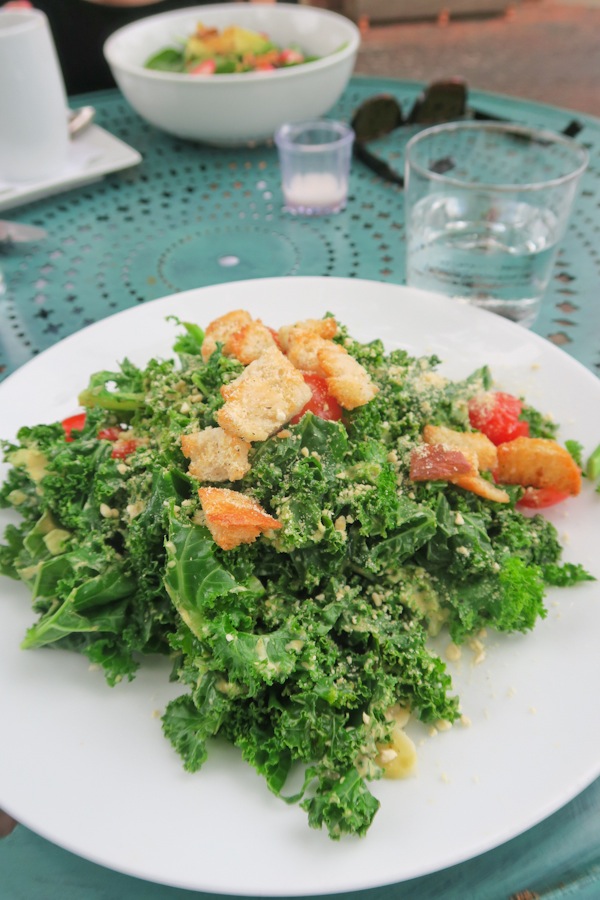 They recently released a new menu. This warm kale caesar salad is really good! I love how they cook their kale a bit and hope to try this in a recipe for those of you who can't make it to Fern in person.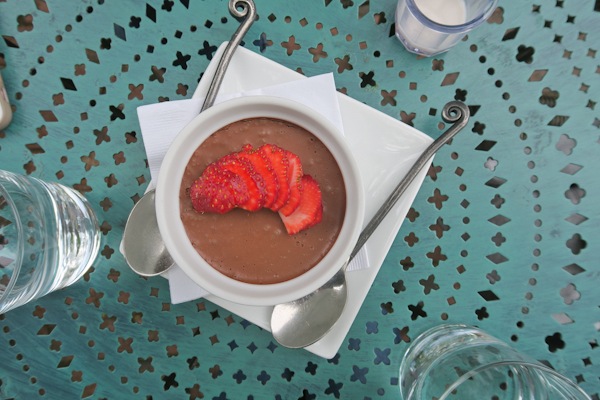 This chocolate-coconut dessert was also really good. It's served cool and would be pretty refreshing on a hot day.
New Luna's Living Kitchen Location
Luna's Living Kitchen also has a new location. Though theirs is an additional location. They're now in SouthPark just across from the mall. There's a ton of parking behind the building, and a lot of space inside. It was cold on this day, but I walked through their outdoor eating area, and it looks spacious and relaxing.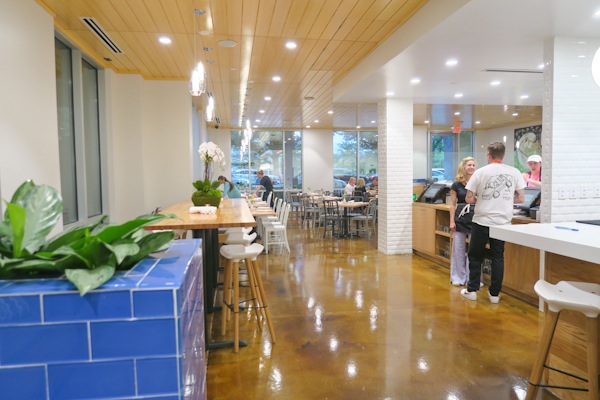 Inside – everything is bright and clean.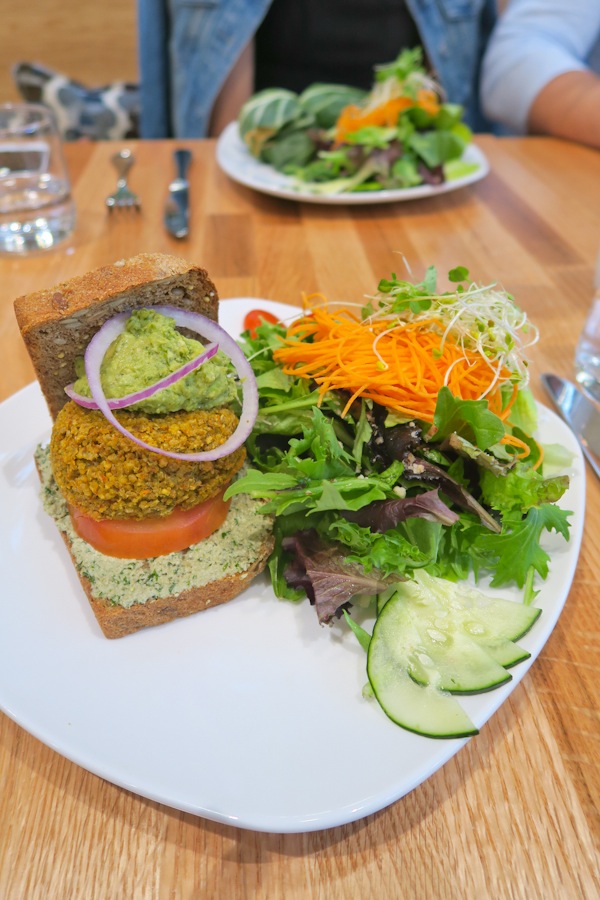 I went for my fave – the classic veggie burger with a local side salad.
JJ's Whistle Pig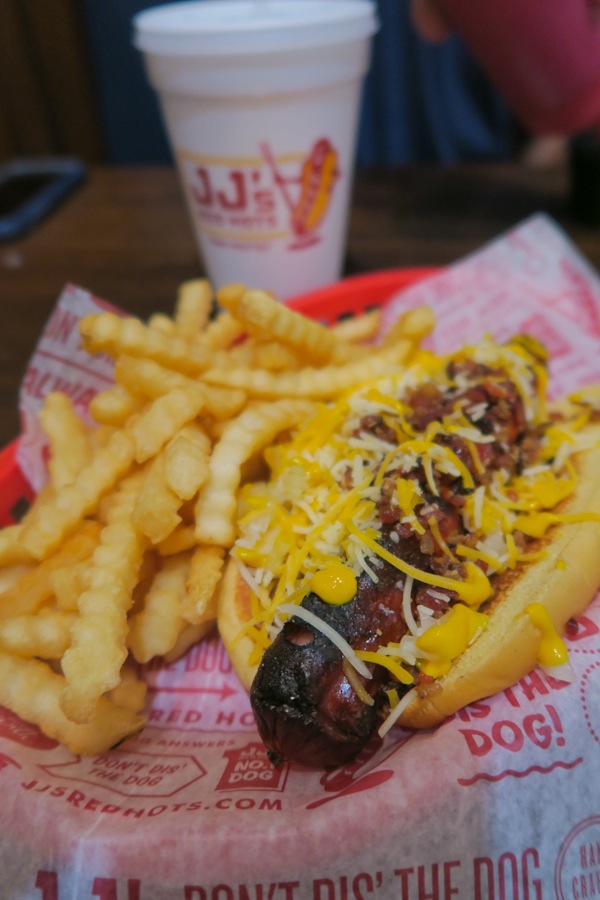 Yes, I like vegan food and hot dogs. Hubby and I took a quick trip to JJ's for a whistle pig with fries. Who knew bacon on a hot dog could be so good?
Fern Brunch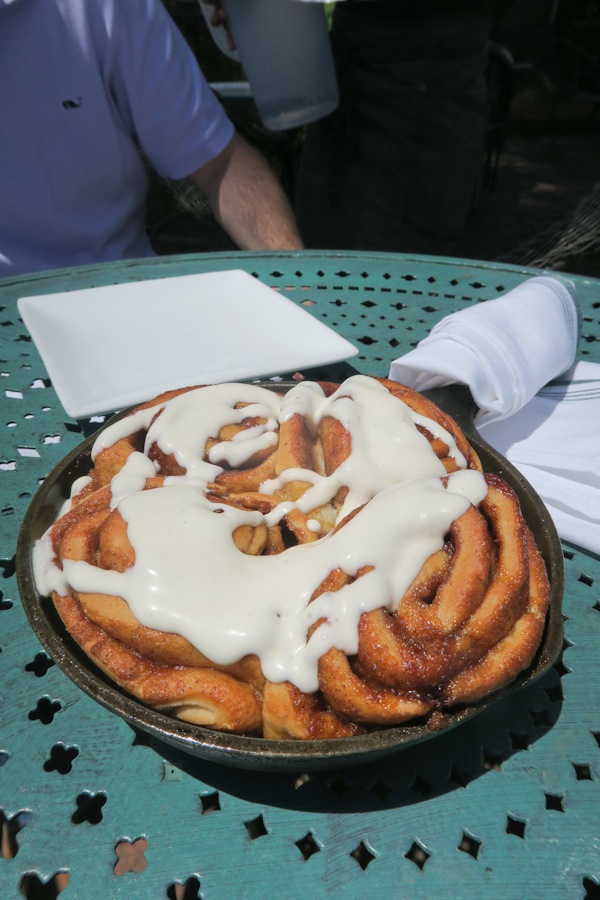 We also hit up Fern again, this time for the brunch menu. We started with cast iron cinnamon rolls, which were served warm and are very good.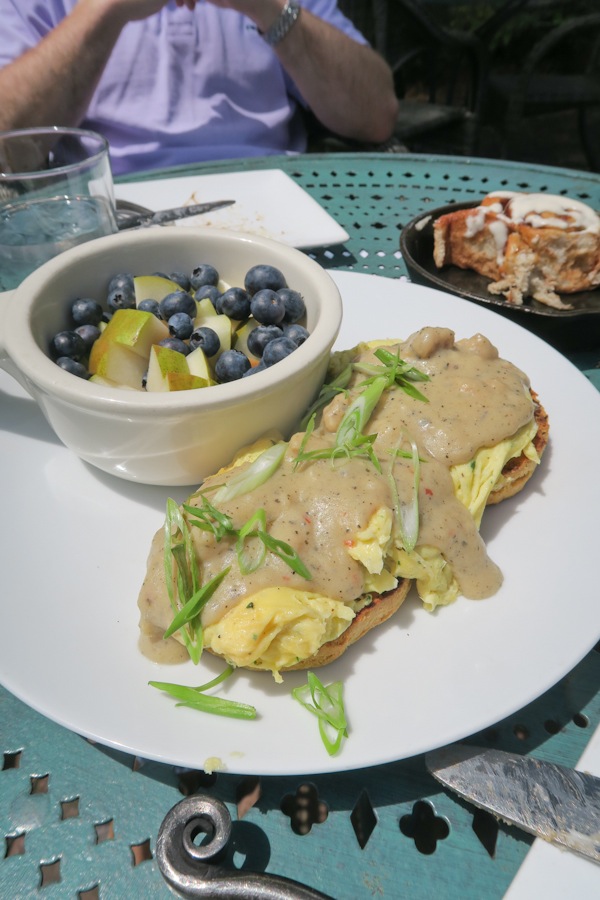 We also shared the biscuits and gravy. This is not the lightest on the menu, but I do think it's a lighter alternative to classic biscuits and gravy. I loved how the fresh fruit side came with a nice variety of fruits: apples, pears, and blueberries.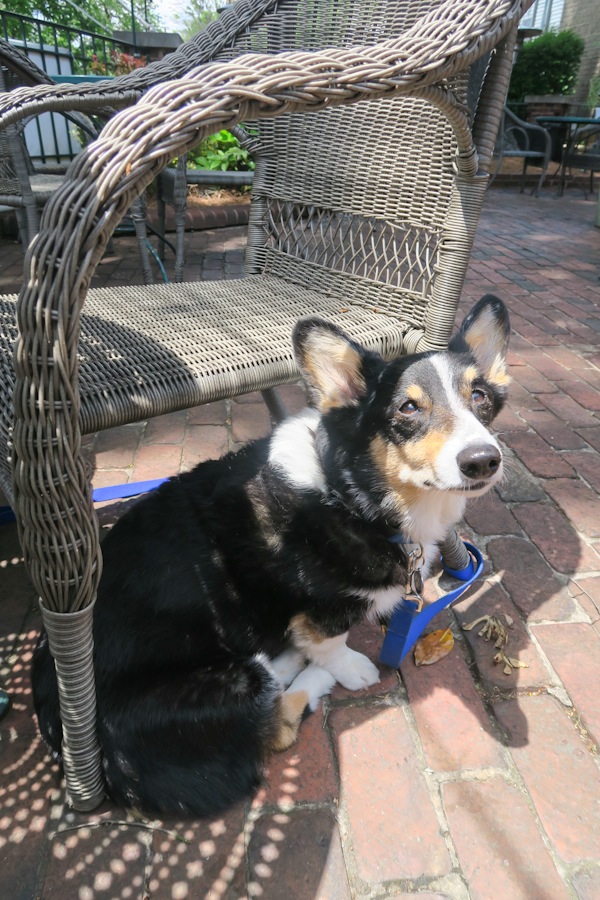 Bailey loves the Fern patio.
FuManChu Cupcakes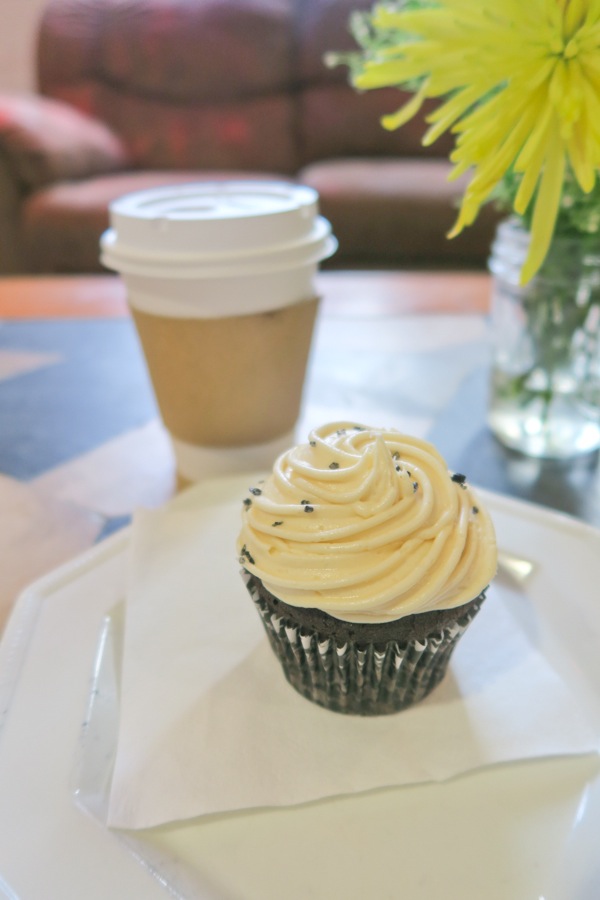 Another fave spot is FuManChu Cupcakes. I went here with a bunch of dance friends, and we had a blast catching up and enjoying these delicious little creations. I got the 1055, which is "Oskar Blues' 1050 Imperial Stout-extra dark chocolate cupcake, whiskey-salted caramel frosting sprinkled with black lava salt". It was as amazing as it sounds!
These are definitely some of my favorite Charlotte spots, so hit em up if you're ever in town.
Click here to check out some of my other restaurant posts
Thanks for reading!