Hello friends! Here are my latest eats. After sharing my oops meals last week, I think this WIAW is more representative of what I eat on a regular day-to-day. Let's jump in!
New Toast Time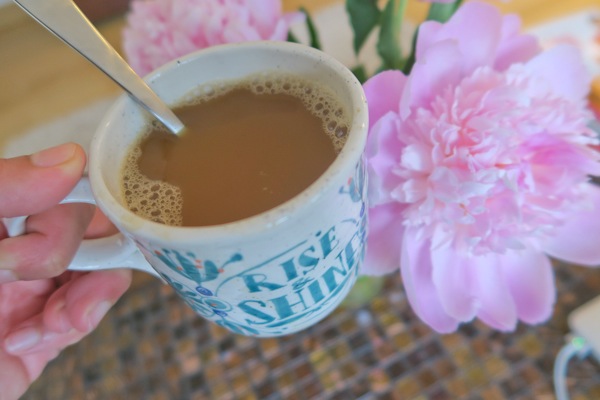 #butfirstcoffee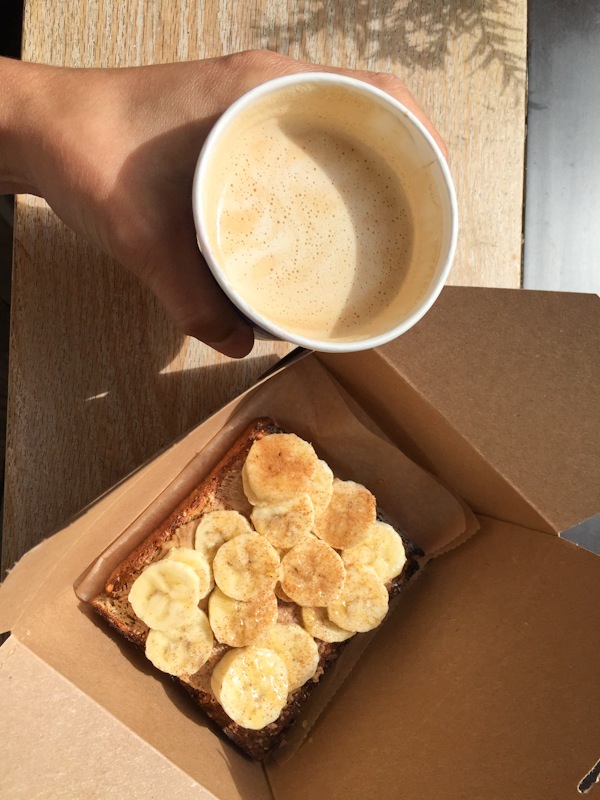 I tried a new toast at Bluestone Lane – the banana toast. It's multigrain toast topped with almond butter, sliced bananas, a drizzle of honey, and a sprinkle of cinnamon. If you eat it when it's still warm, it almost tastes like banana bread!
New Chop't Salad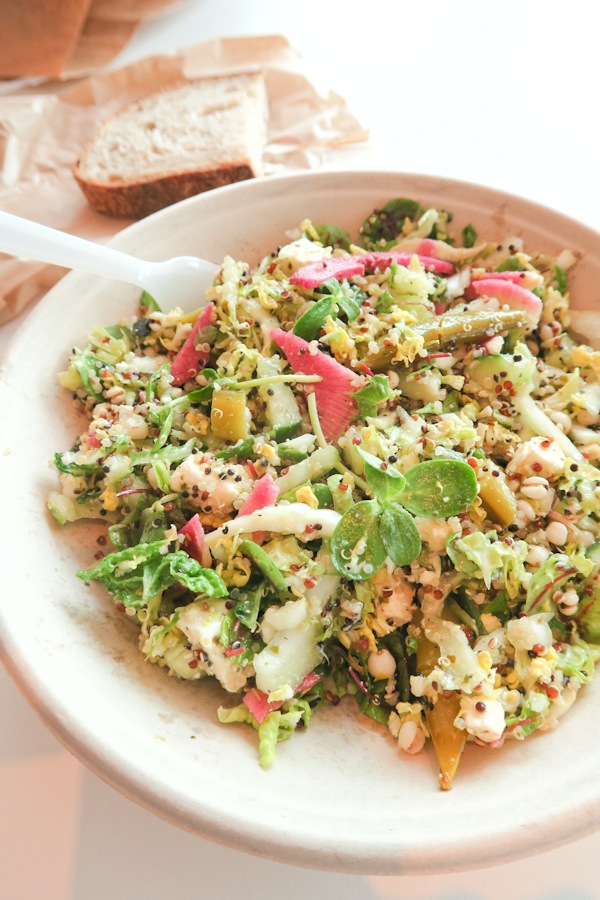 Though I'm not much of a salad person, I do think they have their place. If I get a salad, I'll usually opt for Chopt. When they opened in Charlotte, they were known as "the salad place that's famous in NYC." I had no idea I'd end up eating at this restaurant…in New York City!
I tried a new destination salad. The destination salads are a small offering of seasonal salads. I love how Chopt sources locally, and the destination salads seem to reflect what's in season in your area. This is the Melrose Grain Bowl. In the mix: Job's tears & quinoa blend, local feta, spicy pickled snap peas, seasonal radish, English cucumber, napa cabbage, sunflower shoots & sorrel with a meyer lemon sorrel vinaigrette. I tried to add edamame for extra protein. Actually, I paid for edamame, but they must have missed it because there were none in the bowl. It still tasted great and was pretty filling.
5 Day Not-Cleanse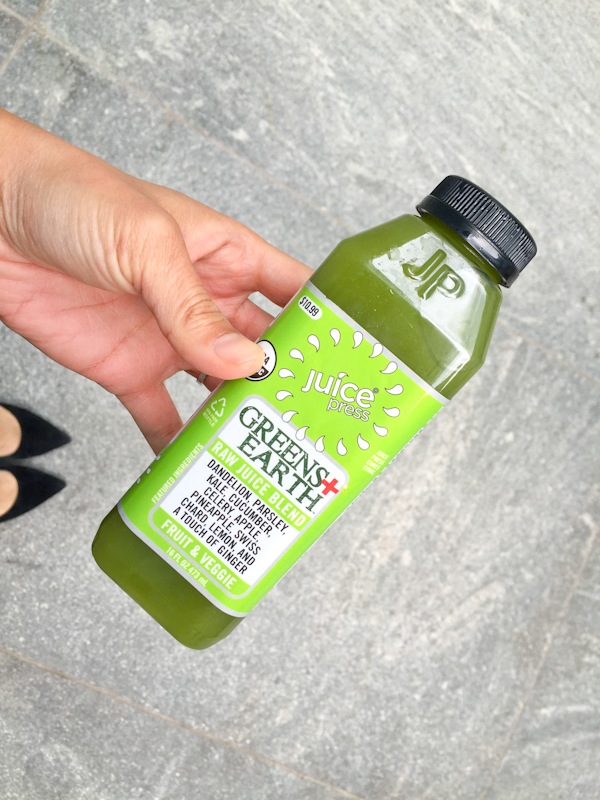 I'm not much of a cleanse person, but I've been feeling like I could use a health boost. Instead of doing a juice cleanse (where you typically replace your meals with juice), I'm having one green juice a day for 5 days. In addition to full meals. It's like a not-cleanse. I'll share my thoughts after the 5 days are over.
Update: My 5 Day Not-Juice-Cleanse Post is up here (click).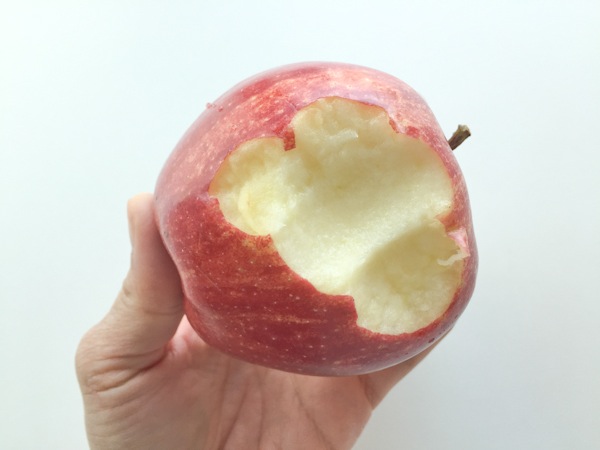 I also enjoyed this gala apple. I think there's something to that whole apple-a-day because I feel better when I'm eating one a day.
Typical Lazy Dinner
I had planned to work on some new recipes for you guys, but after doing physical therapy for almost 1 1/2 hours (and working a full day), I was more interested in simply eating something that wasn't unhealthy take-out. I got one of my typical lazy dinners. The key is a quick-cooking, very simple entree and getting your sides already prepared.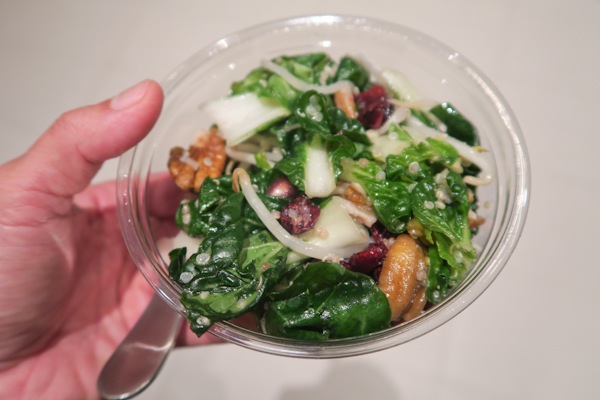 I picked up this bok choy salad at a local grocery store.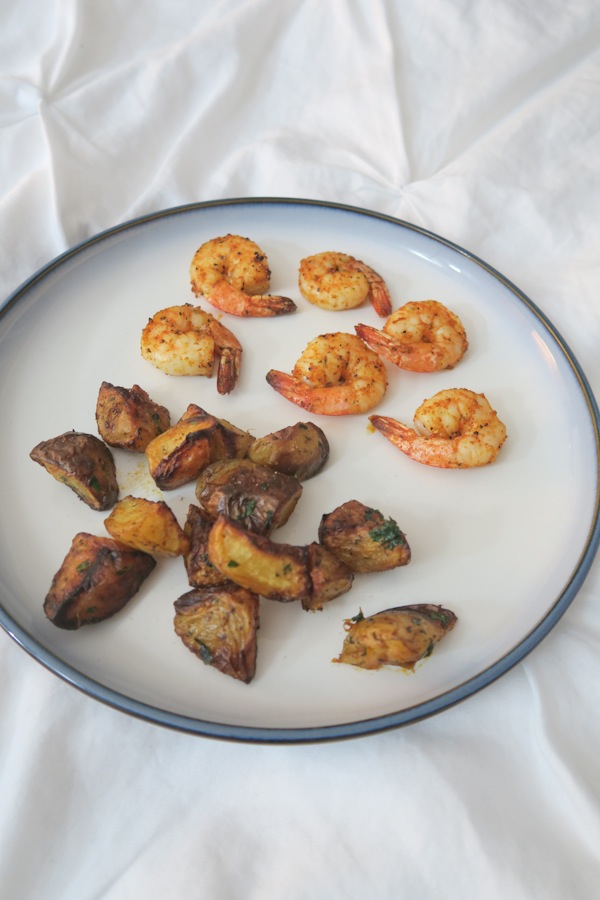 I also got these roasted potatoes at the same place. For the main dish, I made my easy roasted spiced shrimp. They literally take 2 minutes to prep, and I ate the salad while they cooked. I also put the potatoes on the same baking sheet as the shrimp so they warmed up while the shrimp cooked. This is one of my go-to's on a busy weeknight because it comes together so quickly, requires so little effort, and has an easy clean-up.
But don't worry! I'll have new recipes coming soon. I'm still shooting for one a week, and that seems to be going well. I'll be traveling again soon, so hopefully I can prepare extras so I can still get you one while I'm away from the kitchen.
More Eats
Click here for more Eats posts
Get the Roasted Shrimp Recipe here
What's your typical lazy dinner?