The last time I went to Williamsburg, I remember thinking, "wow, this place is cool! I should come back soon!" But, it's been quite some time since I made the trip. My main reason for the visit this time: chicken with friends. Good reason, right?
Black Brick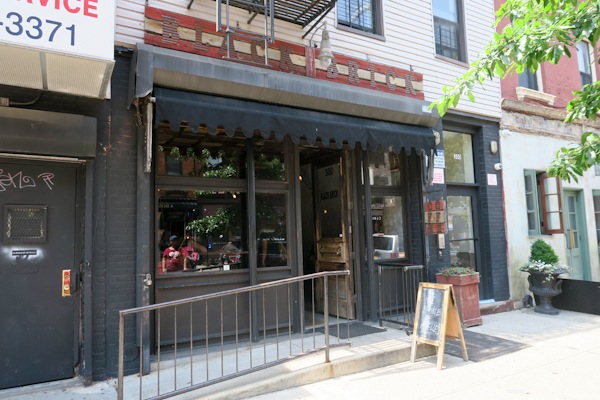 C and I headed to Williamsburg early. We stopped at Black Brick for some caffeine and relaxation.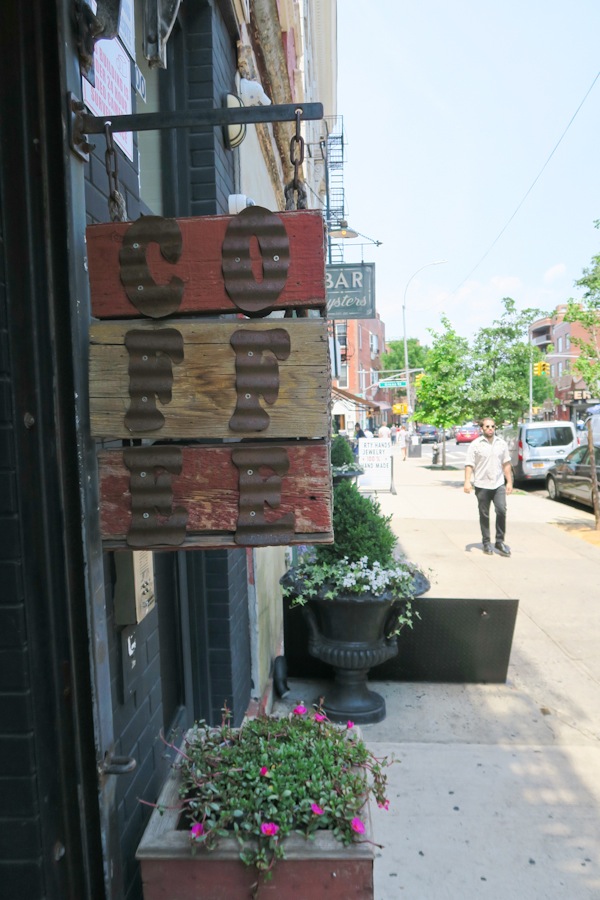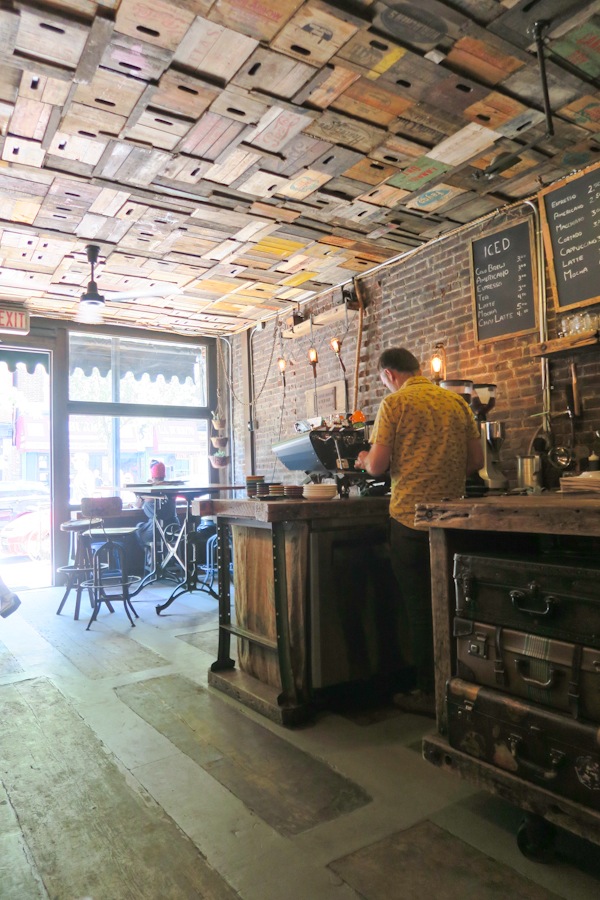 Black Brick was quite dark inside. It looks much brighter in the photo than it was in real life. It had a very peaceful atmosphere, and the team was super nice. There was also a cooling fan set up that felt great on the hot day. And the music was great! Very calming.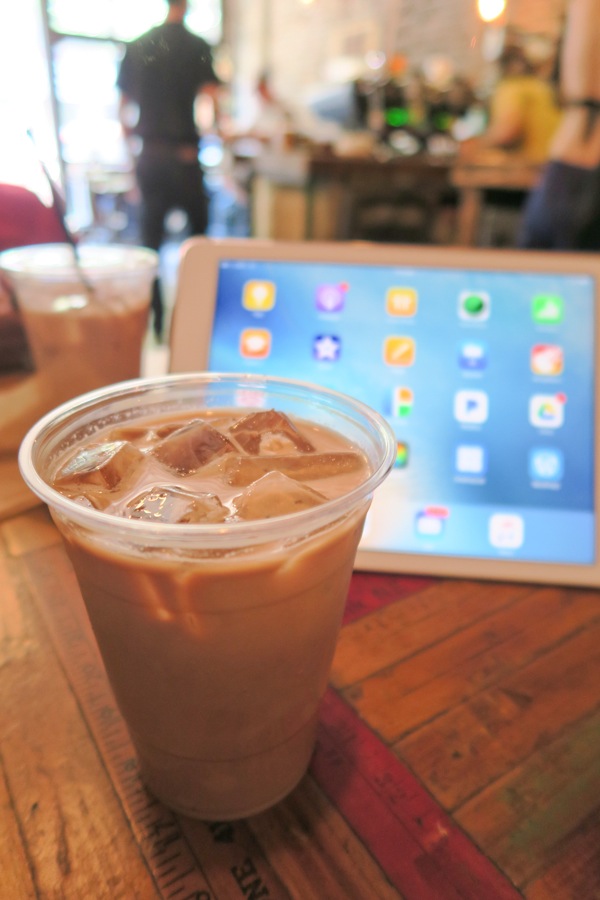 I happily finished a blog post whilst enjoying an iced mocha.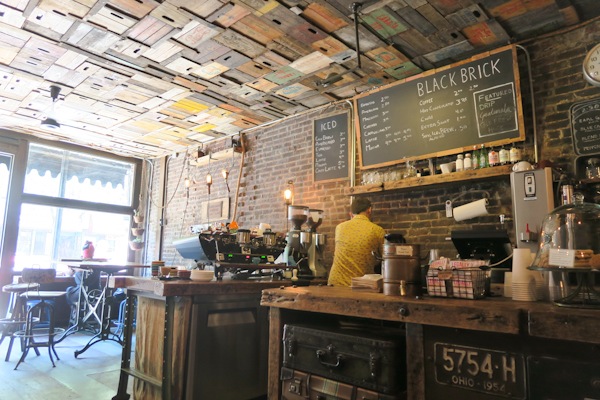 Black Brick also has a spacious patio area in the back that is device free. I'd love to return with a book sometime to enjoy it. I've never heard of such a space, but I took a peek, and it looked lovely.
Pies 'N Thighs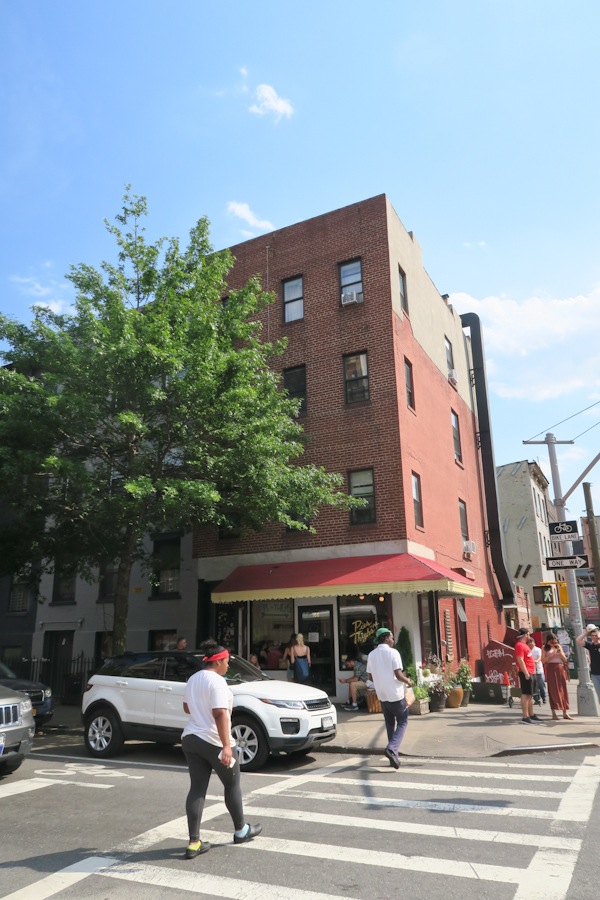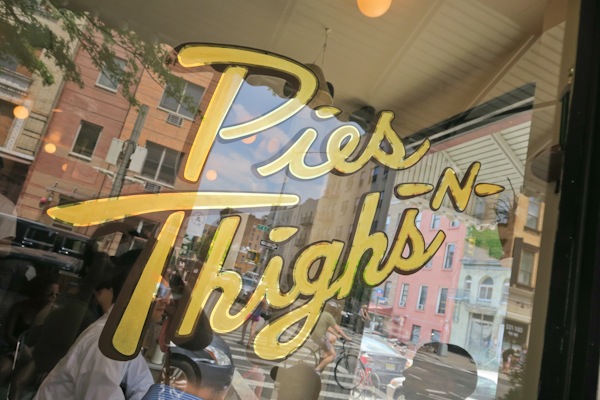 We met up with friends at Pies 'N Thighs for lunch.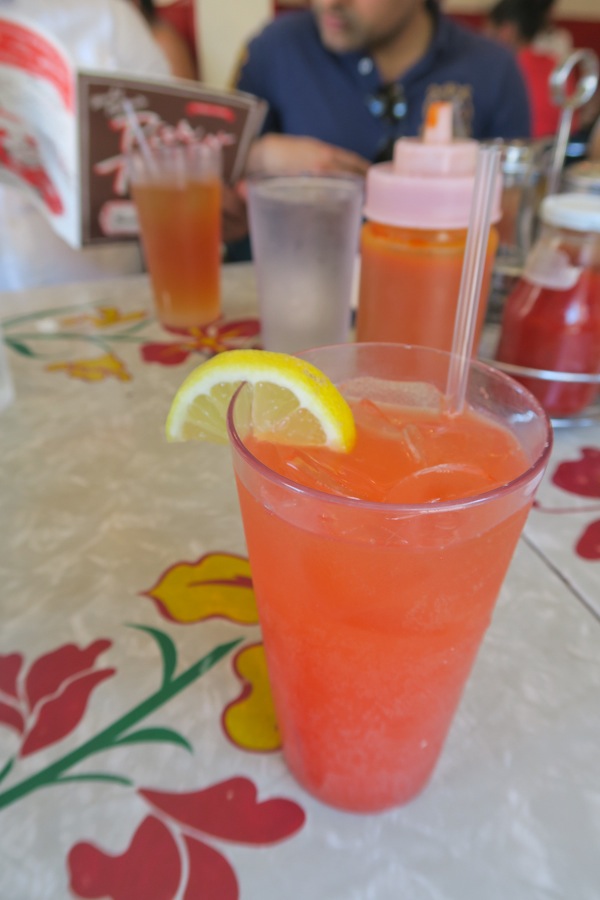 I started with a fizzy strawberry lemonade, which was the daily drink special.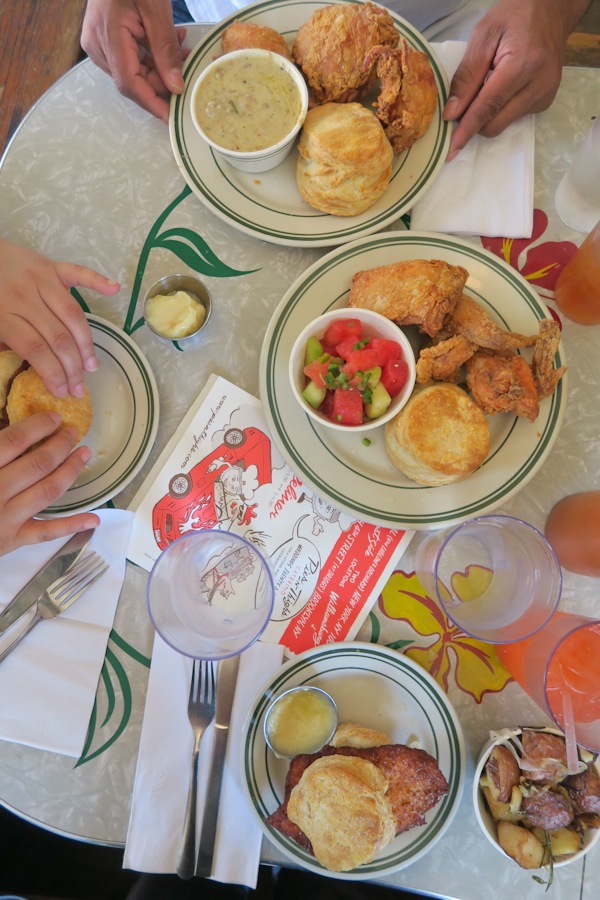 And then there was chicken for everyone!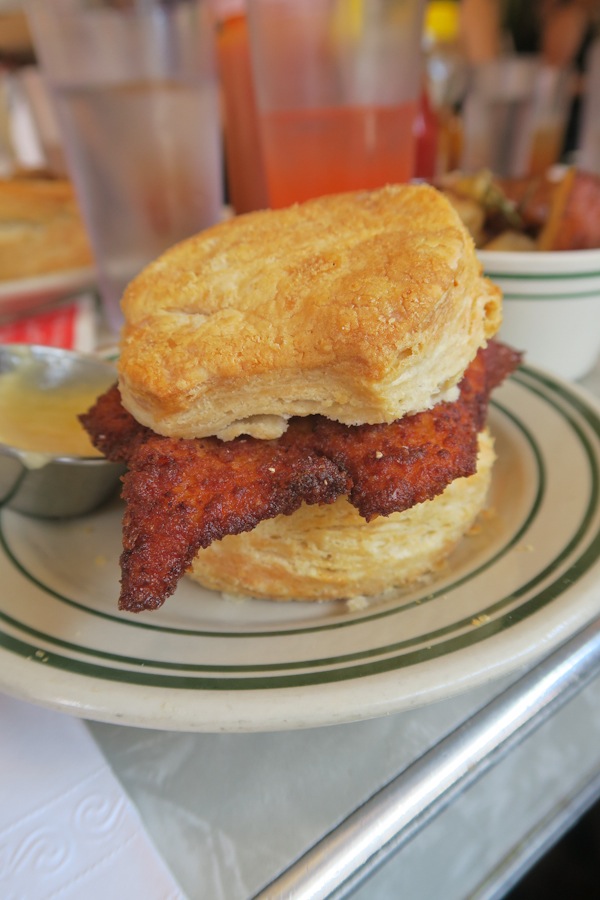 I had the chicken biscuit with a fried chicken cutlet on a hearty biscuit. Hold the hot sauce. Honey butter on the side.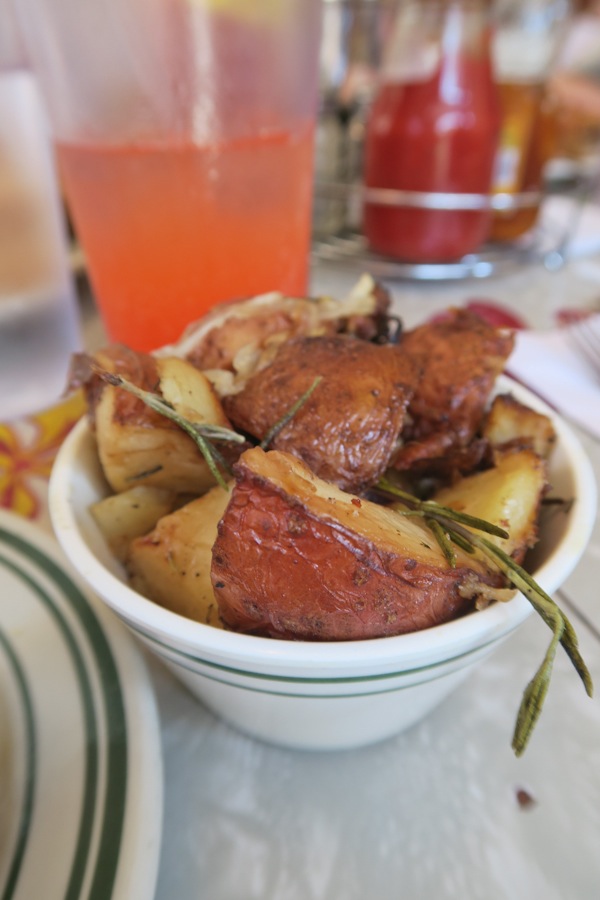 I also got a side of home fries.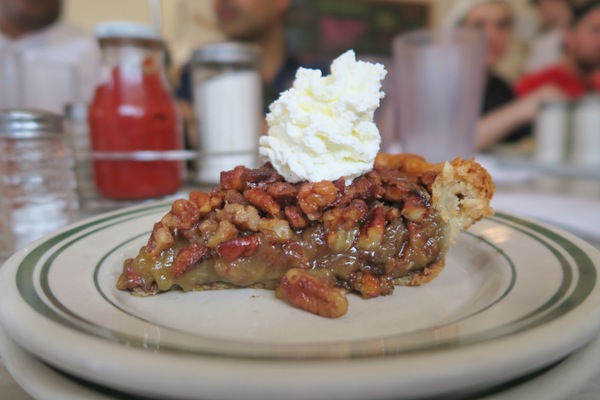 And C and I shared some bourbon pecan pie.
So rich, so delicious!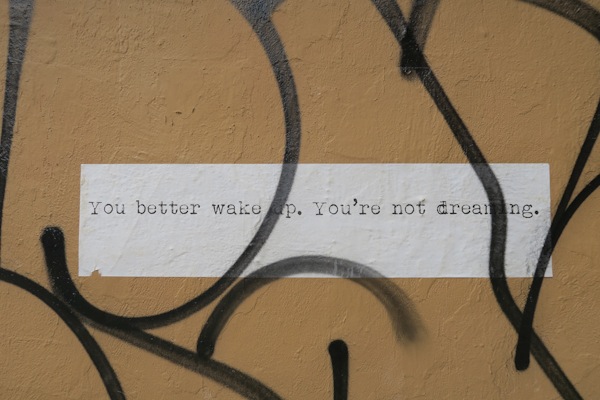 I love all the random street art around NYC. This one says:
You better wake up. You're not dreaming.
Block Party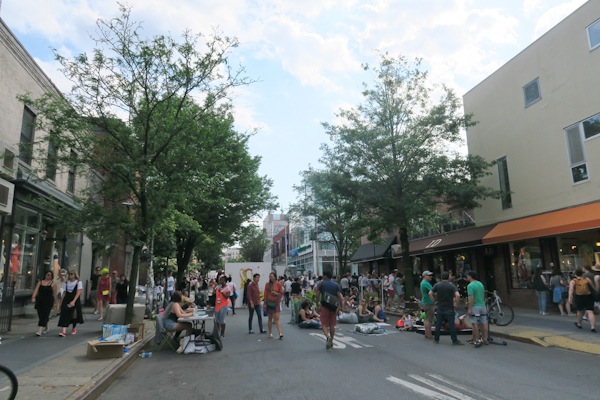 Our timing was perfect because they just happened to shut down Bedford that weekend for a Block Party.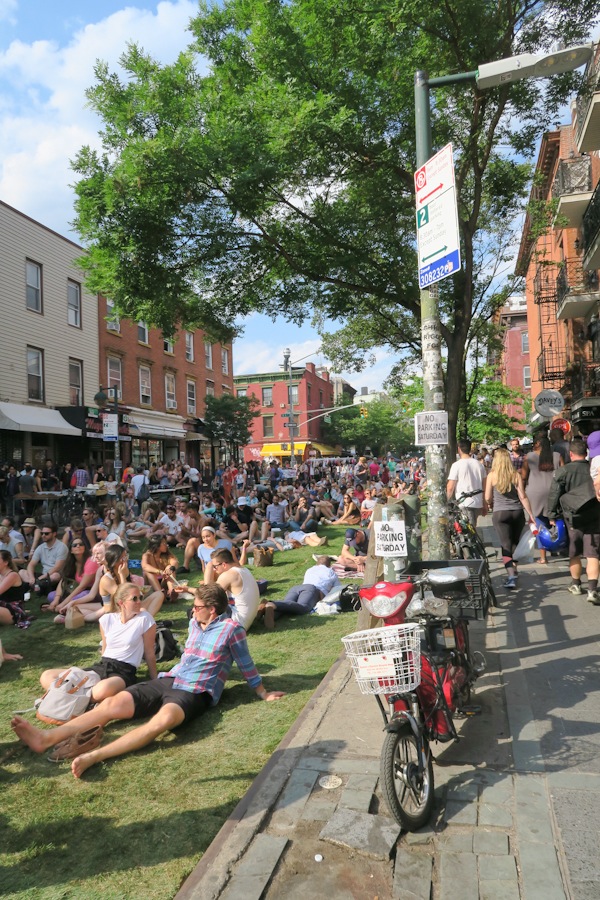 They actually laid grass down in the middle of the street.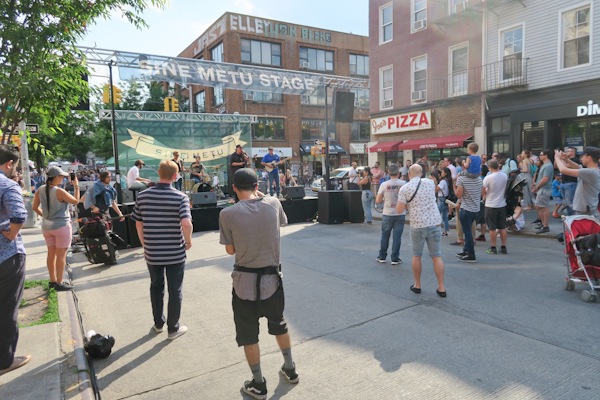 And there was live music. It was really nice!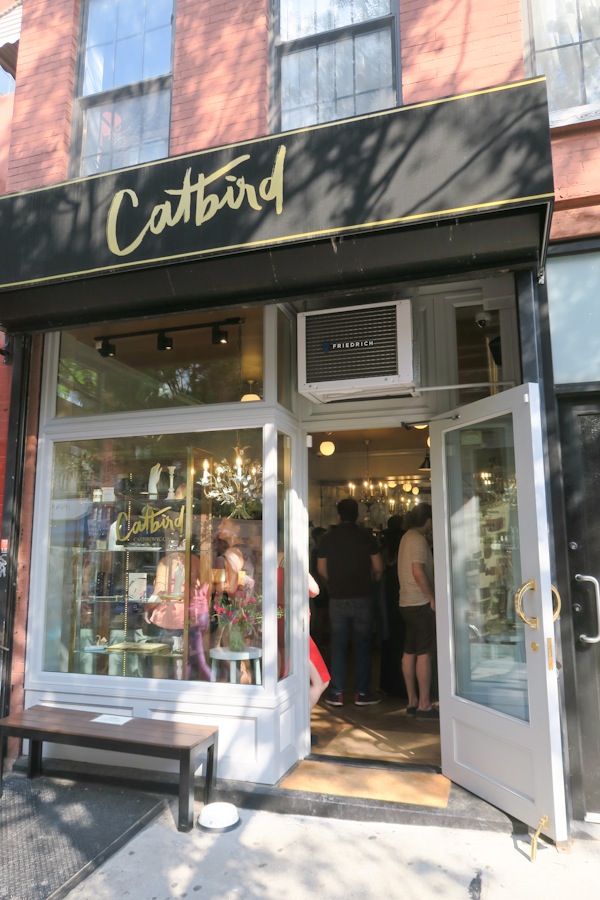 I also took the opportunity of being in the area to visit Catbird…finally! I picked up a couple things, including one chic custom item. Click here to read about what I got!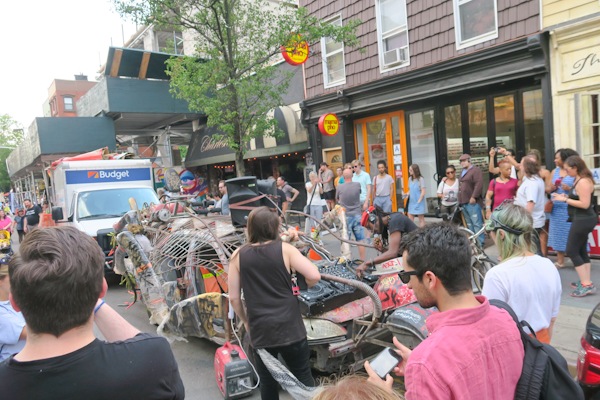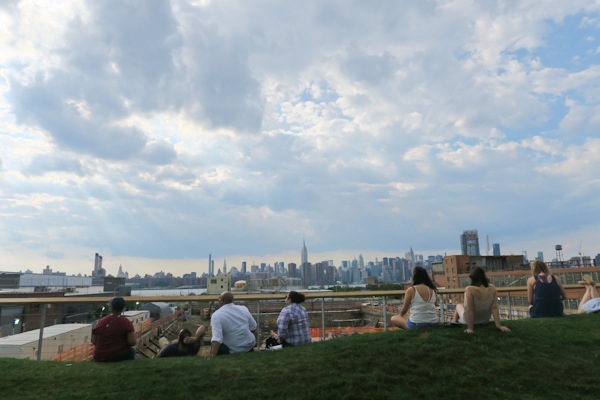 And then it was time to get back to the city to check on Bailey. But not before taking a quick peek at the skyline from the William Hale hotel. Gorgeous view!
Great day!
Thanks for reading!