Hi friends! The Cleanish Challenge is now halfway through as I write this blog post. I've been having so much fun doing this challenge with you and have loved seeing your upgrades in our private Facebook group. You're giving me some great ideas! Woop! I'm plannng to do the Cleanish Challenge once per quarter. So, if you're interested, click here to sign up for the waitlist, and I'll email you when sign-ups open next!
Each day, we're "upgrading" our eats in a variety of fun and healthful ways. Some of us are even upgrading multiple meals! Here are some of my upgrades…
Breakfast Eats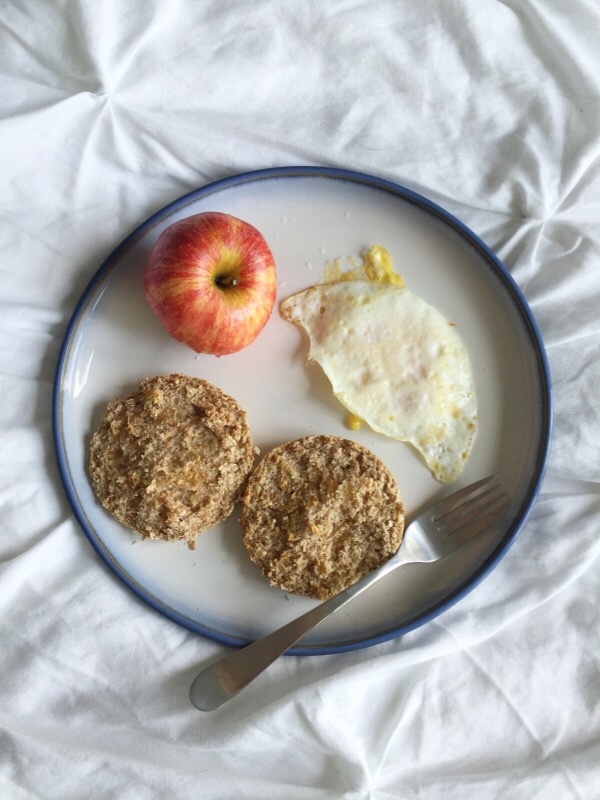 I don't have an excuse for not eating breakfast in more because my fave is actually pretty fast. I made a coconut oil fried egg with a sprouted grain English muffin and organic gala apple on the side. I upgraded from non-stick spray to butter and now to coconut oil for cooking my egg. And over time I've gone from a white English muffin to whole grain. Adding fruit was also an upgrade.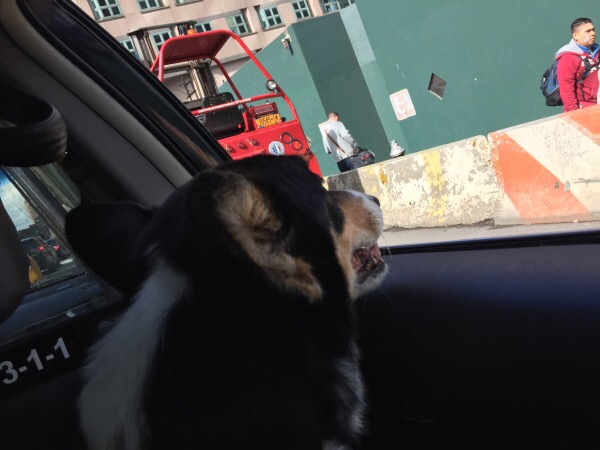 I had a bit of a hectic morning because Bailey was sick, so I had to take him to a new vet in NYC. We went to Heart of Chelsea, and they were wonderful! It was worth finding a cab willing to take Bailey to Chelsea to go. The staff was super nice and took great care of Bailey.
Vegged-Up Lunch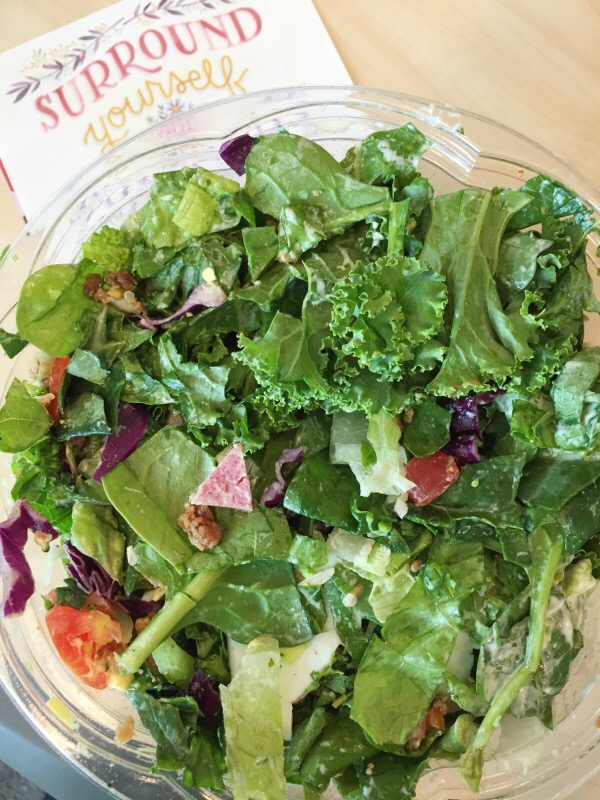 I had to get lunch quickly, so I'm so glad Chopt does pre-ordering with a pick-up option. I use the app, which pairs with Level Up to make my life so much easier. I order this salad frequently, and it stores your past orders. So it was only about 2 clicks to order this. And it connects directly to your credit card. Phew!
My salad was upgraded by adding plenty of veggies: I had 3 different base greens including spinach and kale, plus cherry tomatoes, broccoli, celery, radishes, and cabbage. I added crispy bacon and California goddess for the dressing. And you get a small piece of (what looks like) whole wheat bread on the side.
Noodles for Dinner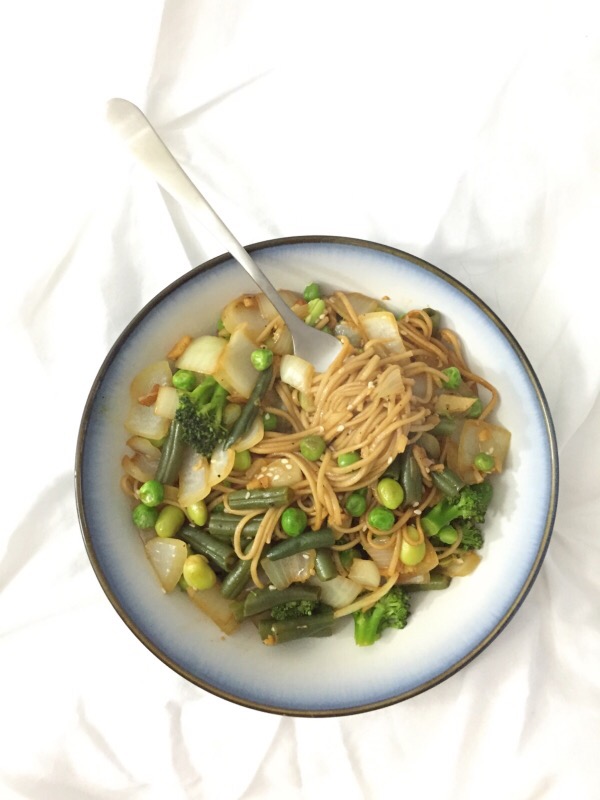 My quick veggie noodle stir fry hit the spot for dinner and was nice and easy to cook. The noodles satisfied my want of carbs, and the soy sauce my need of salt. I also packed a surprisingly good amount of veggies in this: broccoli, edamame, onion, garlic, green beans, and peas. Yum! Click here for the recipe.
Click here for more Eats posts.
Do you upgrade your eats? What have you been doing lately?