Hi friends! So the Cleanish Challenge is wrapping up this week, and I've been so impressed with how the participants are tackling the daily upgrades. I love checking the Facebook group to see what's new. It's sort of like Christmas morning every time I check. Weeeee!
This week's What I Ate Wednesday was all about keeping things quick and casual.
Granola Breakfast
I was running a bit late for a meeting that I was responsible for leading, but I still managed to grab a Chobani yogurt and some granola on my way out the door. It was one of those mornings where I would have loved to rinse off some raspberries to take too. But a healthy breakfast "in" is better (and cheaper!) than an unhealthy breakfast out.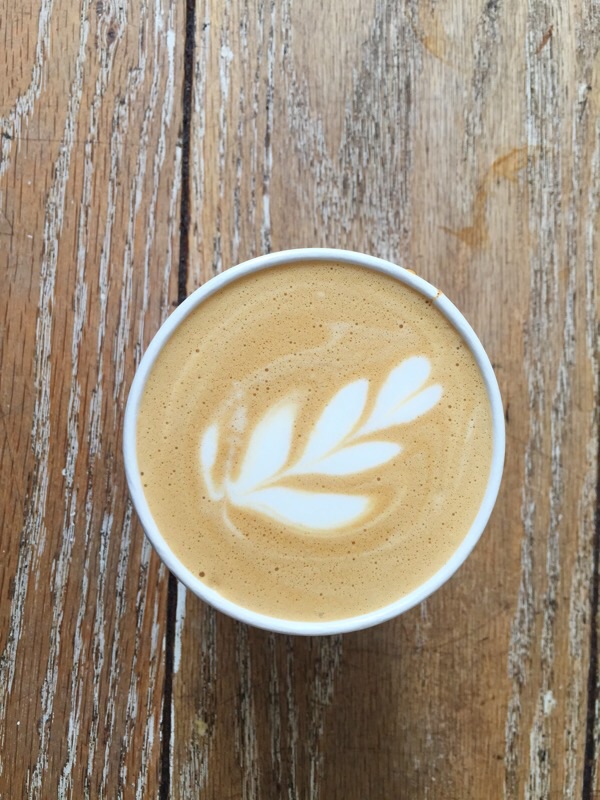 Since I'm still not 100% back to my regular fitness routine, I've become quite interested in how food can possibly help me. I'm looking into inflammatory and anti-inflammatory foods, specifically.
One thing I've read that can be inflammatory is dairy. So, I've switched to almond milk for my weekday flat whites to see if it makes any difference. You'll see shortly that I'm not 100% on the anti-inflammatory foods. Hehe.
Bryant Park Market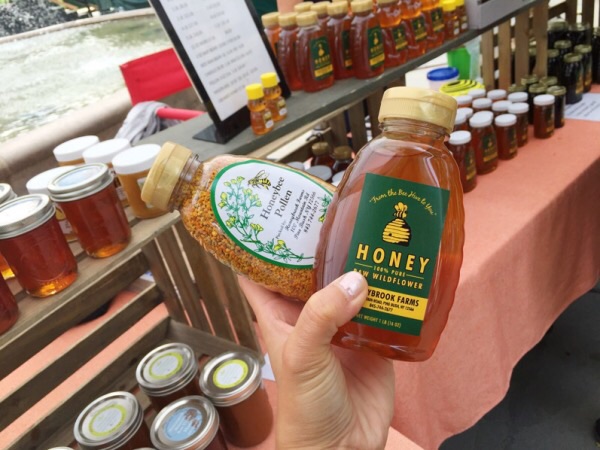 Now that the weather is warm, Bryant Park has started doing a mini farmers market on some Wednesdays and (I think) Fridays. I was trying to keep my break short, but I spotted a booth with local honey and swung by to quickly pick up some raw honey and bee pollen. I've been wanting to experiment more with bee pollen, so I'll let you know if I find anything fun in my research. So far, I only know it can be pretty great in smoothies. But I'm sure there are many other uses.
Back to Between the Bread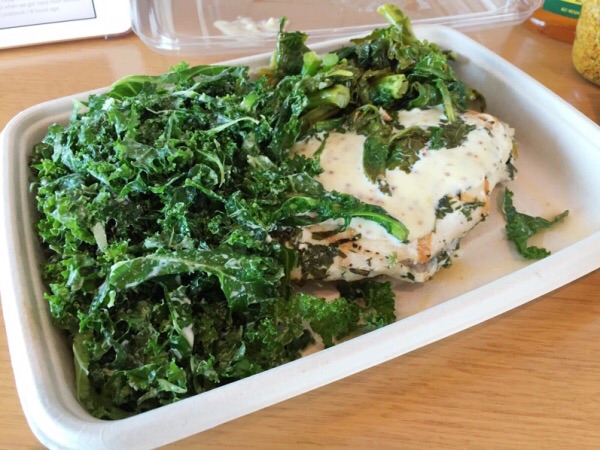 With Bailey having been sick recently, I was spending my lunch breaks taking care of him and eating lunch at my desk. So now that he's feeling better, I finally made it back to Between the Bread. I went with my tried and true grilled chicken with honey mustard sauce. I accidentally ordered a different type of kale salad that I liked less than my usual. This one was pretty much just kale with some sort of creamy dressing. My usual has cranberries and (I believe) pumpkin seeds which give great flavor and nutrition. I also tried some broccoli rabe, which was a little too bitter for me. I overall enjoyed lunch and was thankful for a hefty serving of vegetables.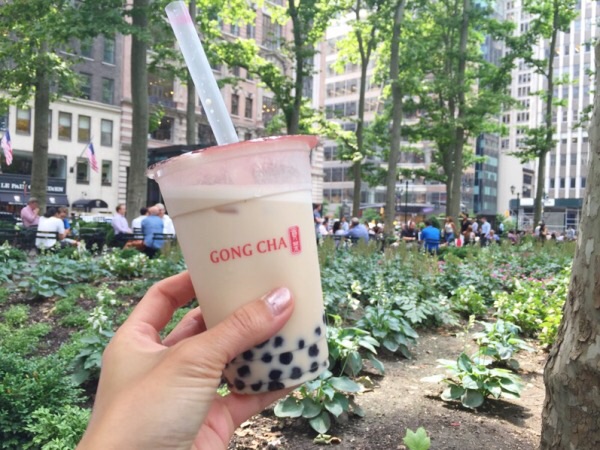 I got a bubble tea in the afternoon for a bit of a pick-me-up. This one had 50% sugar and light ice.
Dashing for Dinner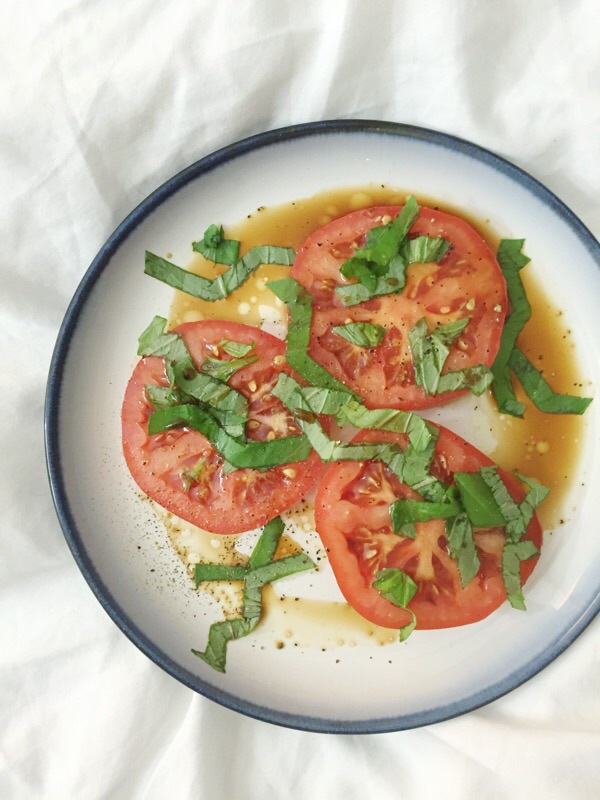 I didn't plan well for dinner. I tried thinking of what I wanted to eat while I was doing a workout, but nothing came to mind. I ended up starting with a simple tomato, basil, and balsamic salad. This no-cook veg takes only a couple quick minutes to throw together. I took photos to put a "recipe" together for the blog. It's no cook, but many people have told me they like to know amounts and stuff. Not to mention, I've only started eating this salad in the last few years, so this would have been great for someone like me when I was just getting started in the kitchen.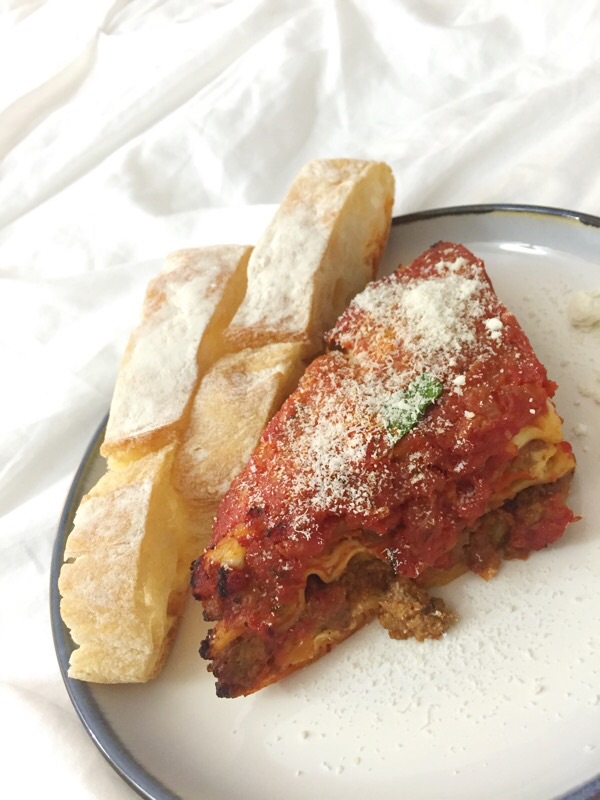 I picked up some beef lasagna and a couple slices of ciabatta from my local grocery store, which I heated up in the oven while I took care of some to-dos. It was really good but not anti-inflammatory. I had been doing pretty good up until this Wednesday but what can I say? Sometimes you just want some pasta and bread.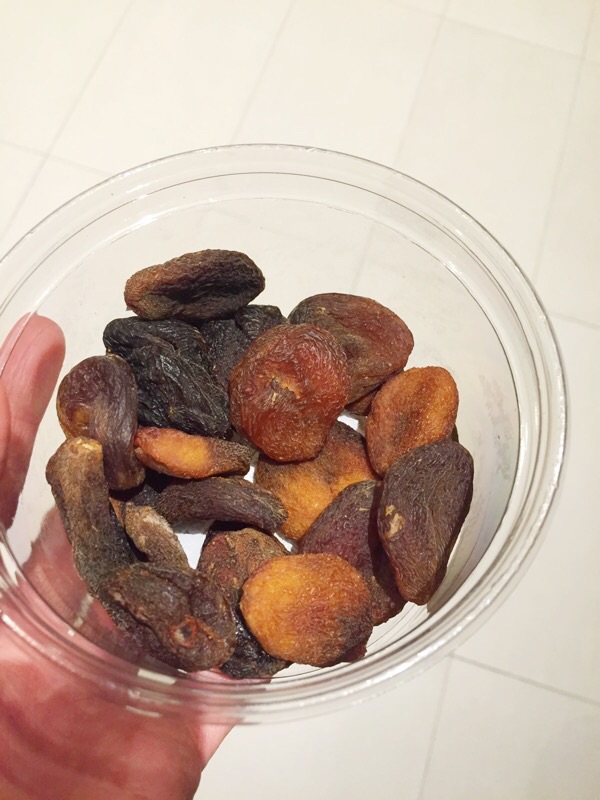 To round out the day, I had some dried apricots (kind of ugly but there's a chemical or something that's used to turn them the bright orange color you usually see), fresh watermelon, and a banana.
My friends in the Cleanish Facebook group know I'm on a kick to get iron into my diet, and dried apricots are actually good for this. I have a list of other iron-rich foods, as well. Let me know if you want to see it. I'm thinking of posting the list here on The Chic Life.
Anywho, that's it for this WIAW.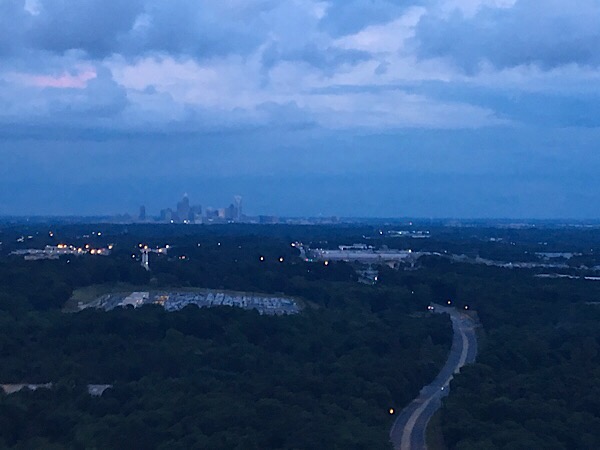 I blogged this on the airplane from NYC to Charlotte. I traveled home-home for Father's Day. It was such a long trip! Got to the airport in time to get on an earlier flight leaving at 5:30. Everything was looking great, but while we were headed to the runway, our pilot told us that there was only one "funnel" open and 30 planes in front of us. It would be an hour before we took off! We landed in Charlotte before 9pm. I was hoping for a quick Viva Chicken pit stop since I hadn't eaten dinner yet, but they were closed. So I got an egg sandwich and short soy hot chocolate from my always-dependable Starbucks. It saved me a lot of time anyway since I could eat this in the car. And then I hit the road just before 10pm and got to my parents house just before midnight. Luckily, the whole trip was pretty smooth. The flight wasn't very bumpy, and the roads were great – nice and clear. It rained for a bit, but nothing torrential.
Click here for more food diaries.
Thanks for reading!