Hey guys! Guess what? I made a video for you! Yup, I thought it would be fun to try something new. It's been almost two years since I published a video to my YouTube channel. But it's time. There's a story that video can tell that a blog post just can't. Anywho, this is a bit of an experiement for this week's What I Ate Wednesday NYC in video. So, if you like it, please let me know by giving it a thumbs up, subscribing, or leaving me a comment to let me know. It was fun to put together. And I'm even thinking of doing some other food (maybe recipe?) videos!
But First Coffee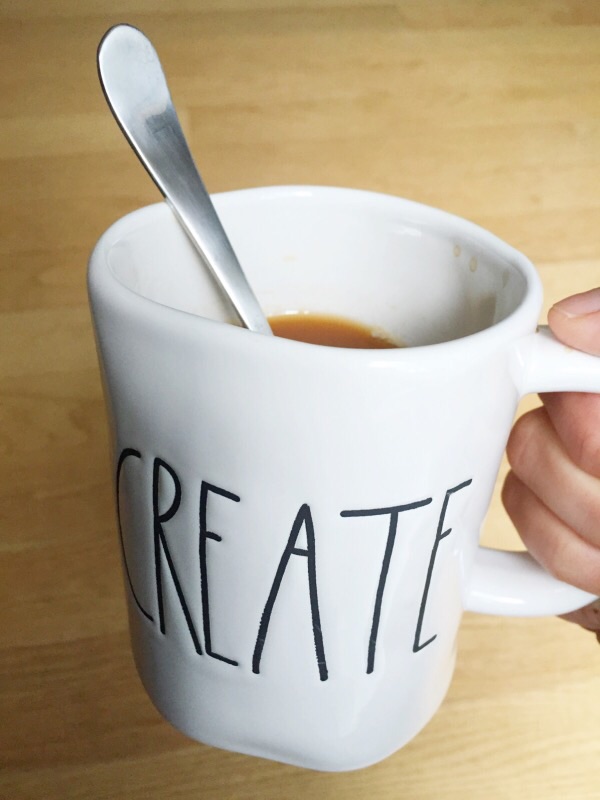 The coffee is by Blazing Bean Roasters in Clearwater, FL. It's the Two Dog Blend. I picked this up while I was in the Tampa area with my sister for vacation. I added my usual raw sugar, collagen peptides, and almond milk.
Bluestone Lane Breakfast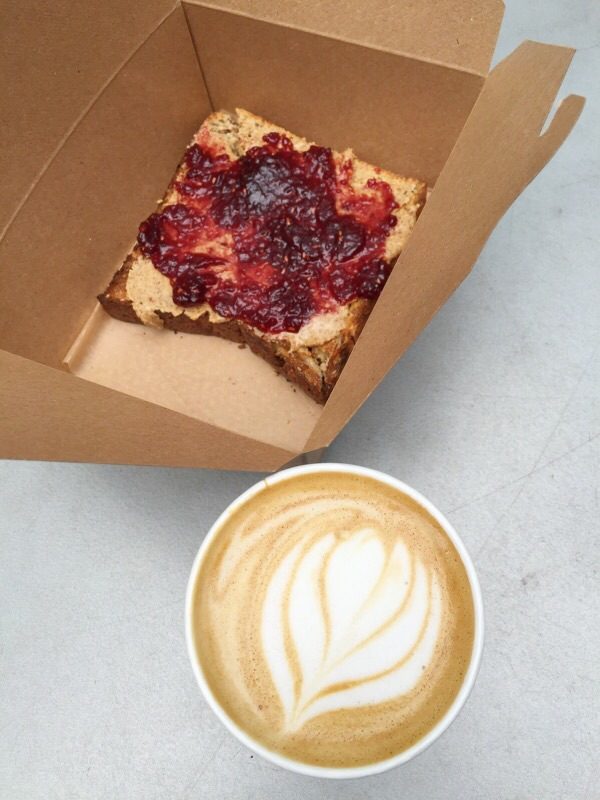 I had good intentions of eating breakfast in, but I just didn't. So, I went to my ever faithful Bluestone Lane Coffee for an almond milk flat white and almond butter and raspberry jam toast. It's always a winner in my book.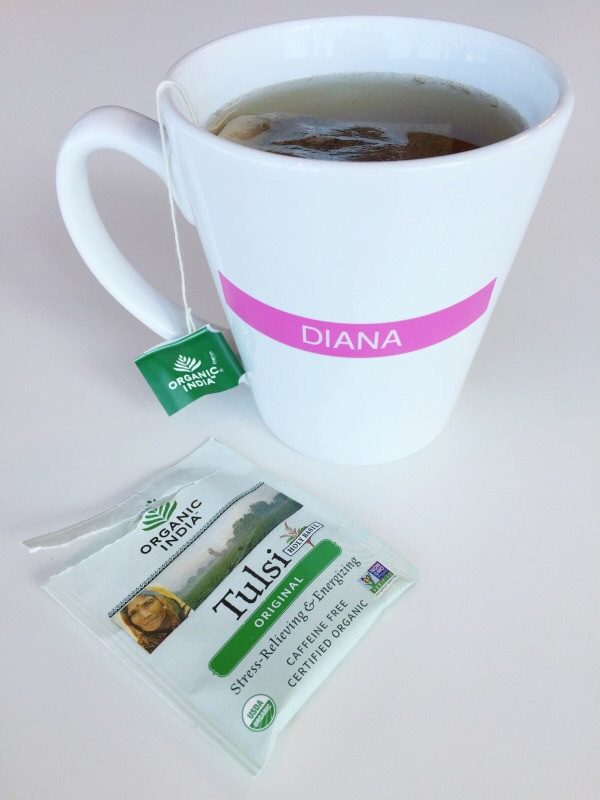 And I usually have about 1-2 cups of hot tea when I'm at work. Tulsi and Rooibos have been my go-tos. I typically add some raw honey but have been enjoying my tea sans sweetener, which is great.
Grand Central Lunch Errand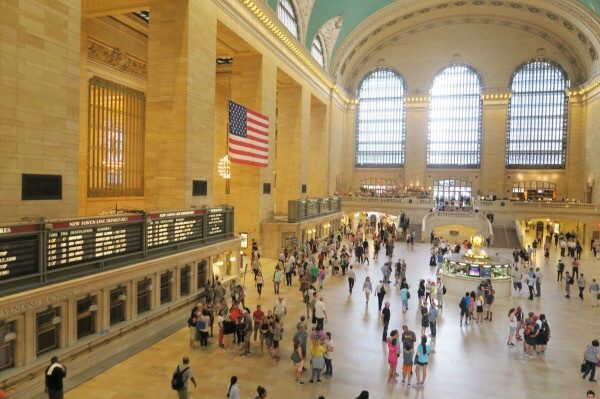 I had to run an errand at Grand Central during my lunch break, so I snapped a photo and took some video to share with you. It's just so cool to see. Every time.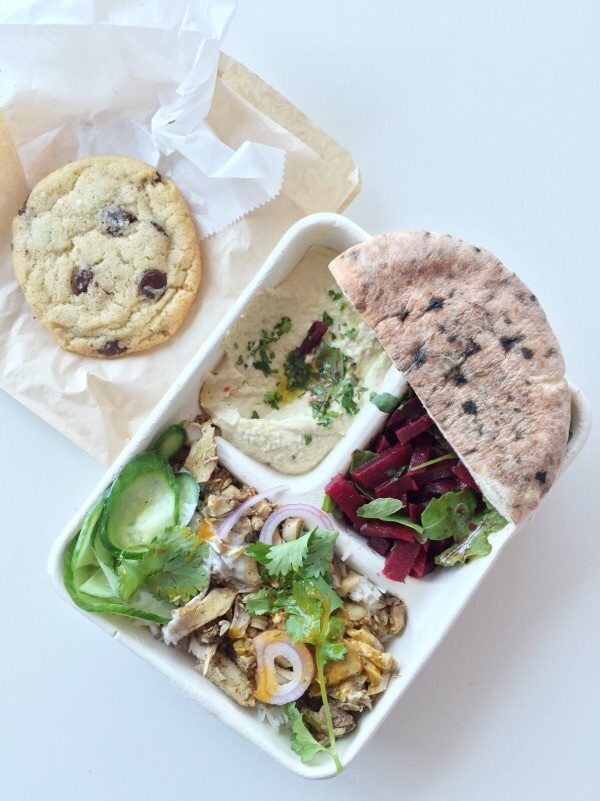 I went across the street to Vanderbilt Urbanspace to hit up Mimi's Hummus for lunch. I love their mix and match lunch. My choice: rice, chicken shawarma, beet and arugula salad, hummus, pita, cucumbers, sauce, onions, and cilantro. I had to eat this at my desk since it took most of my break just getting to Grand Central and running the errand. But, it was worth it.
Meditation and Tea
After missing several weeks, I finally made it back to meditation class. It was wonderful, and I felt so much better afterward. I took a minute to soak in the peaceful post-mediation-class energy with some tea. Floating Lotus offers free tea in their waiting area, so I'll often grab a cup and relax. Sometimes I write in their gratitude journal.
Go-To 15 Minute Roasted Salmon Dinner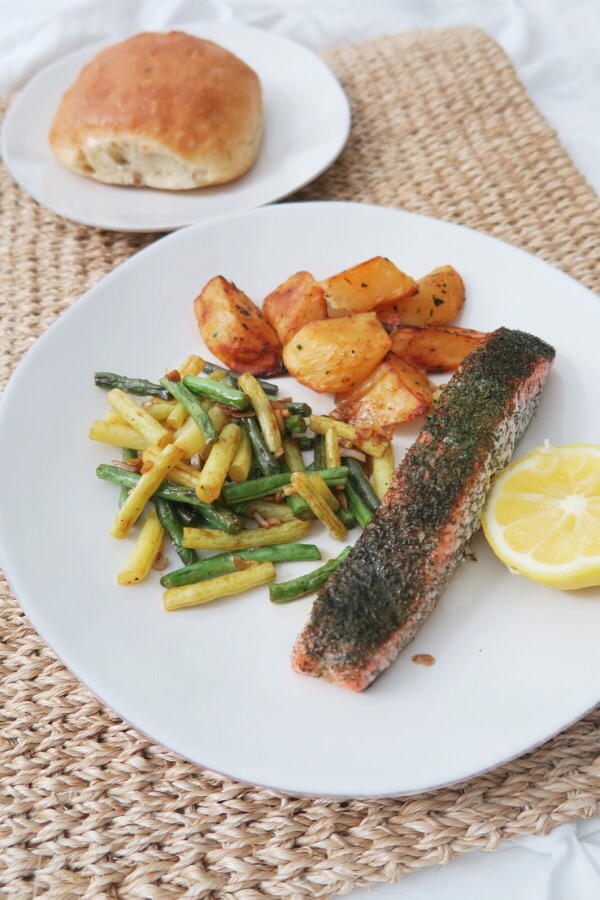 For dinner, I made my go-to Dill Roasted Salmon recipe. It's just so simple and delicious. I can't believe I can have this ready in about 15 minutes. I got prepared roasted potatoes and added them to the baking sheet while the salmon cooked. I also heated up some locally baked rosemary focaccia, which I brushed with olive oil and topped with some kosher salt. And I sautéed some green beans from my parents garden with some coconut aminos and fresh garlic. It was really good.
As promised in an earlier blog post, I re-shot the salmon and will be sharing an updated recipe here soon. And I'm thinking of writing up the recipe for the green beans. It was so easy and tasted delish!
Simple and delicious foods are the best, no?
Best Summer Dessert – The Smoothie Bowl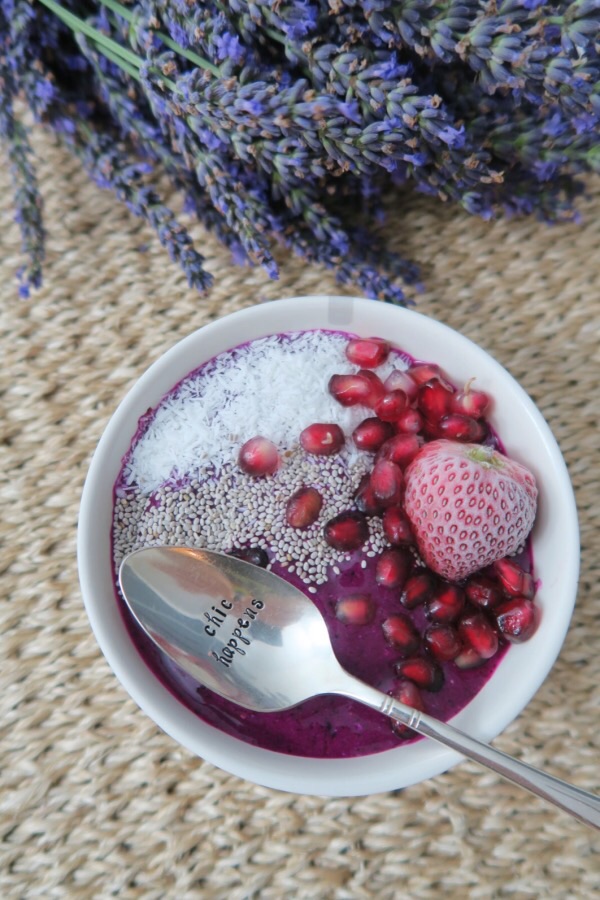 Did I mention how hot it has been in NYC this week? It's the kind of heat where you can be freshly showered and ready to take on the day. But walk two blocks, and you're drenched in sweat. Yikes.
I've been cooling off  at the end of the day with smoothie bowls for dessert. While not a really dessert-like dessert, I find these curb my cravings much better. And the're a great way to get extra vitamins and nutrients in before the end of the day. Also, they're fun to decorate!
WIAW in Video
And in case you want to check out my eats in a totally new way, I made a video for you! I tried to keep this short and sweet, and it clocks in at 3:35 long. I wanted to shoot it vlog-style, but the streets of NYC are so loud. I wasn't sure if you'd hear me talking! So, I went with a voice over this time around. Maybe I can squeeze some vlog footage into the next one? Anywho, hope you enjoy the video!

More Eats
While this was my first time making a WIAW video, I have plenty of eats blog posts.
Click here to view more Eats posts
***
Thanks for reading and watching. Hope you enjoyed this post and video!
Let me know what you thought about this experiment and if you want to see more videos from me. Cheers!