Hi friends! The holidays have passed me right by, but I did manage to squeeze in one of my favorite holiday traditions – putting up a Christmas tree. Last year, I seemed to pass places to buy fresh Christmas trees left and right. This year, I had to take the subway to find one.
Christmas Tree Shopping in Chelsea Manhattan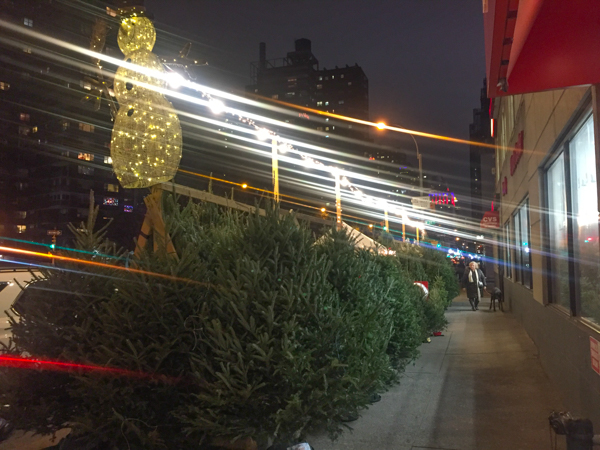 In the Carolinas, Christmas tree selling often runs in the family. Many have been selling the festive firs for generations. These families set up outdoor areas in flat lots to sell hundreds, if not thousands, of Christmas trees. Some even set up mini villages. In NYC, a corner or strip of the sidewalk is claimed for this.
I spotted a nice set of trees available for purchase in Chelsea. I was already in the area for a working session and meant to stop by on my way back. But I forgot! Based on my schedule for the week, I knew this night was my only shot. Also since I was already about a week out from Christmas. I must have really wanted that tree, because I actually hopped back on the subway to go back for my 2017 tree.
I tried stopping a taxi on the way to ask if I could put the tree in their trunk. He paused for a moment (yes…yes!) but then shook his head no (doh!). So you know what that means…
Christmas Tree on the Subway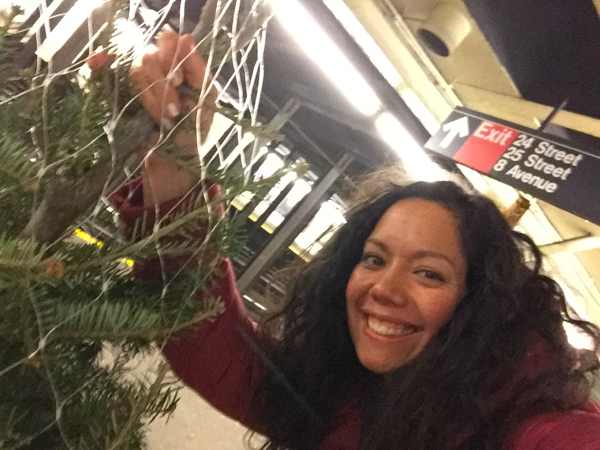 …I took my little Christmas tree on a subway adventure!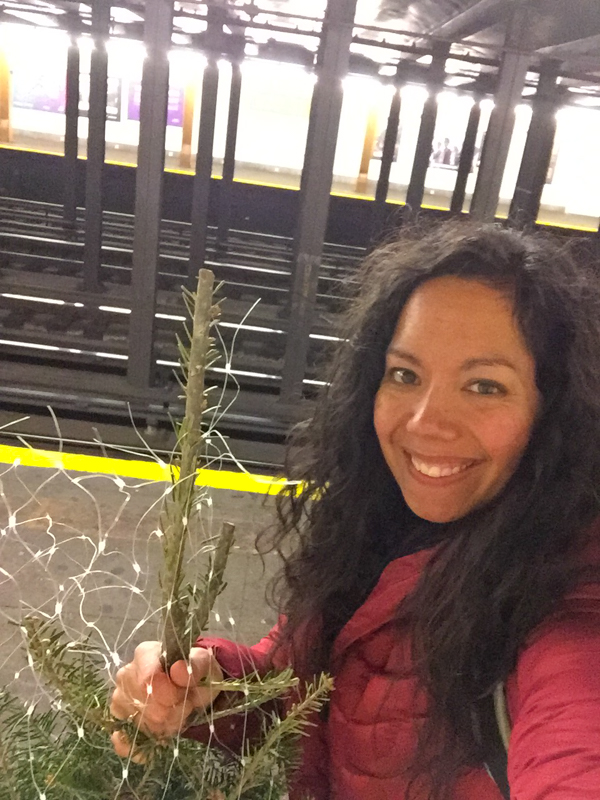 Oh the things I've carried on a subway that I never expected I would. This is definitely one of those things. The tree I got last year I carried for a mile but only on sidewalks.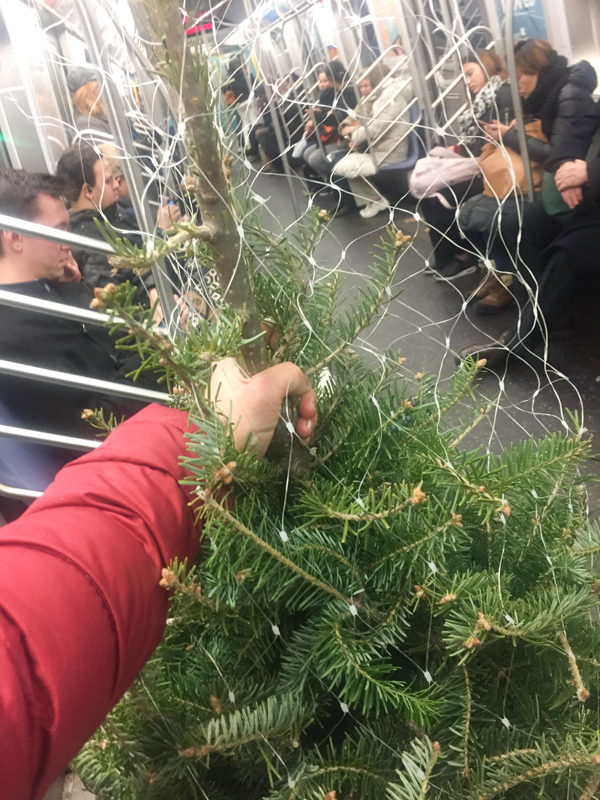 Everyone looked at me with surprise when I stepped onto the subway with my Christmas tree. Which actually surprised me. I mean…how does everyone else in NYC get their trees back? Haha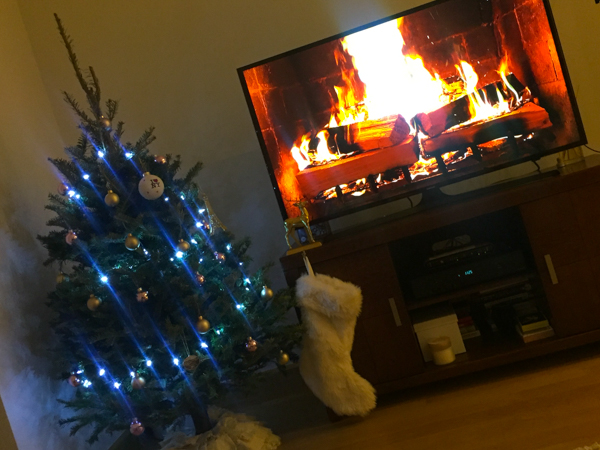 I turned on a Christmas movie to watch while decorating the tree. And you know what's amazing? In the opening scene of this NYC-based movie, they featured a mini clip of the exact place where I had purchased my tree earlier! Crazy, right? The movie was one on Netflix – Christmas Inheritance. I'm not 100% sure it's the same spot, but I thought I recognized that snowman light and building in the background from my first photo.
After that, I put on the Netflix fireplace and enjoyed my NYC Christmas tree. Ahh, tree shopping will never be the same. Haha.
I'm filming a Christmas vlog for you guys, so hope to have that up on my YouTube channel soon. Be sure to subscribe to get notified when it goes live!