Hi friends! Hopefully you enjoyed laughing at my kid photos from my last post. In this post, I'm sharing the amazing Japanese-themed brunch my sister and Justin put together to celebrate the leading ladies of our lives.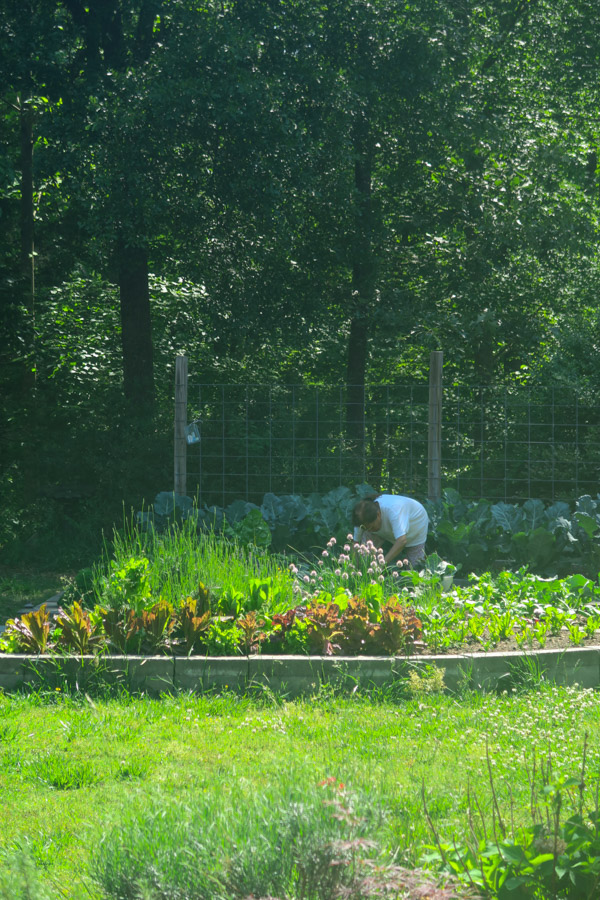 I had breakfast with my mom and dad and caught mom in her favorite place after we finished eating.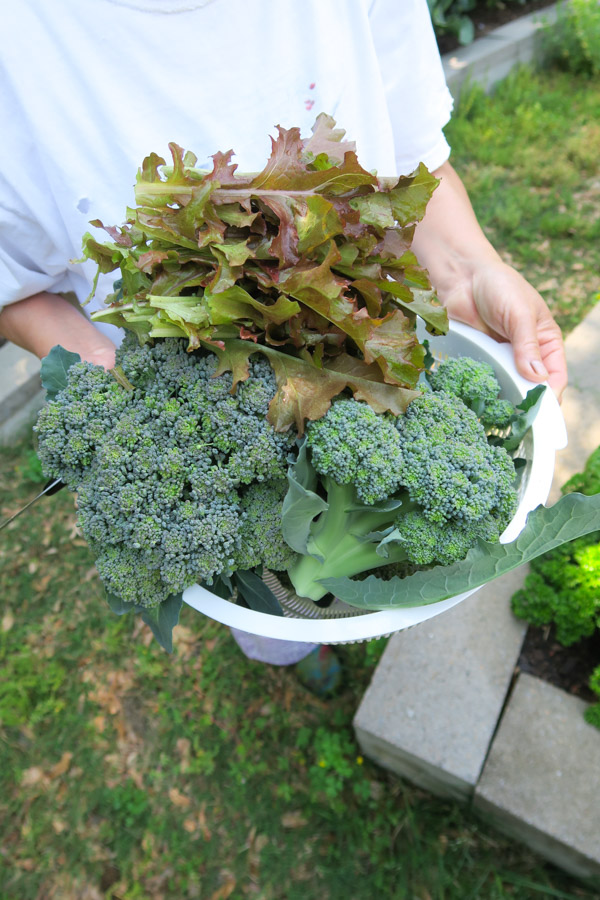 Their garden is not in full bloom yet, but she managed to harvest quite a bit – lots of greens and broccoli. Mmm!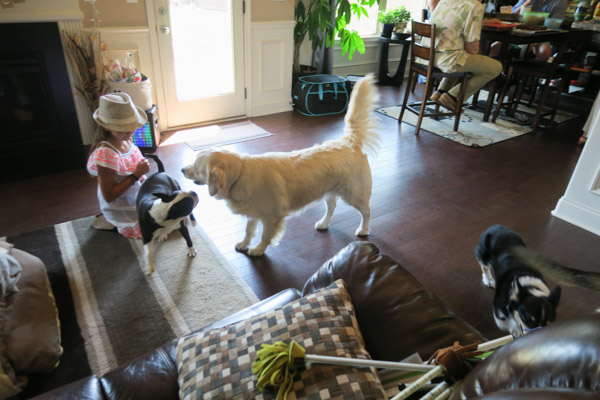 Our family gathered for a Mother's Day brunch at my sister and Justin's house. Naturally, it was quite the dog party.
Japanese-Themed Mother's Day Brunch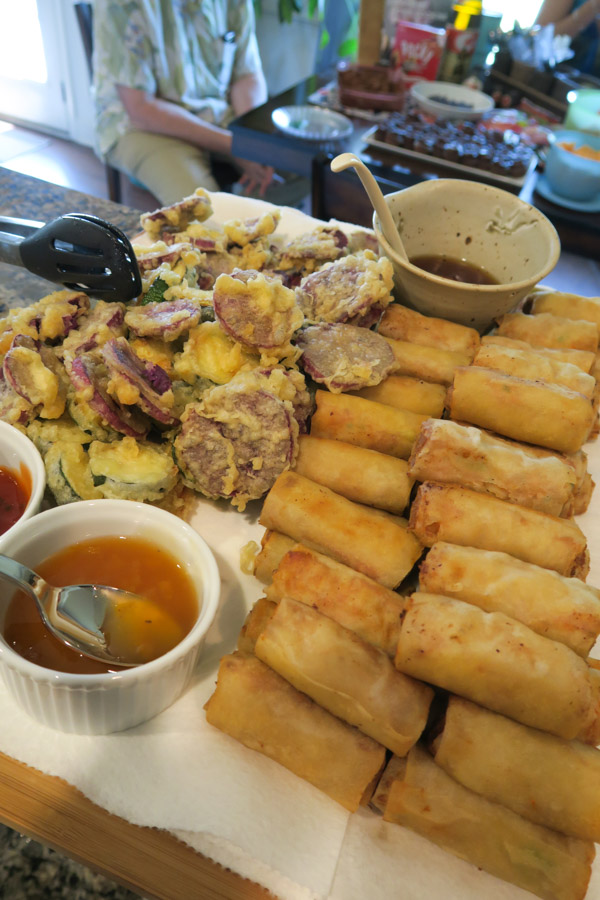 The moms were not allowed to cook. Sis and Justin did the heavy lifting, cooking up a huge feast using the Morimoto cookbook. We started with tempura veggies and lumpia. Okay, lumpia is not Japanese, but…we snuck it in. Ha!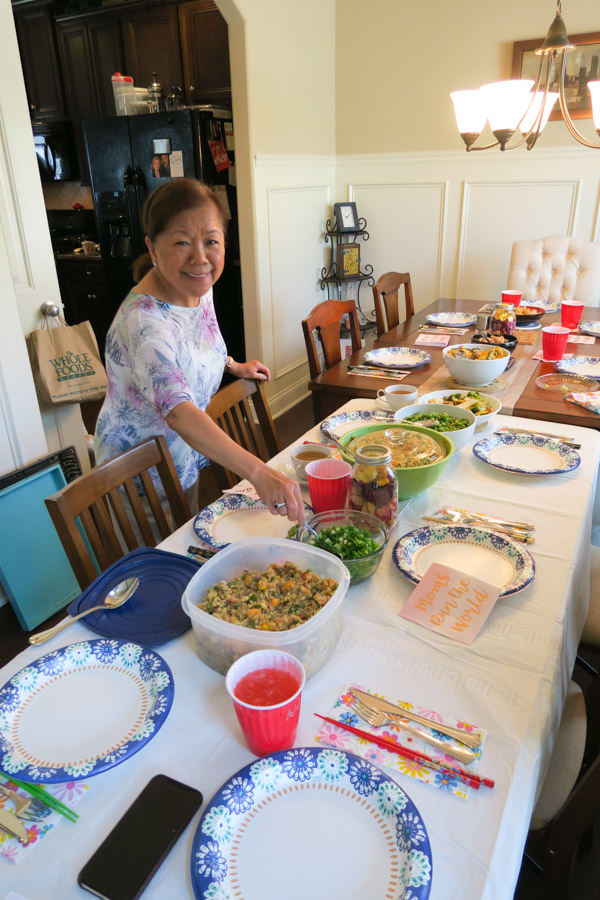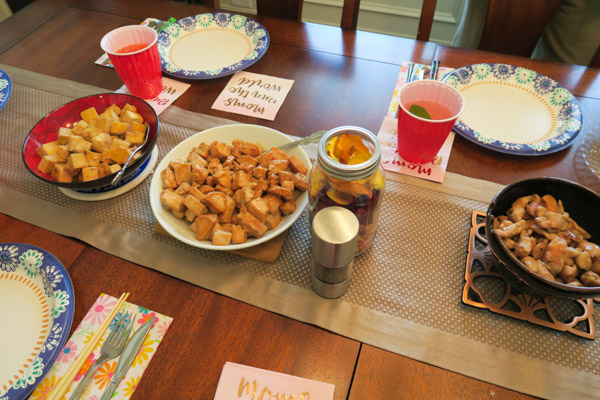 We had three kinds of teriyaki: white meat, dark meat, and tofu. Justin actually made the tofu from scratch!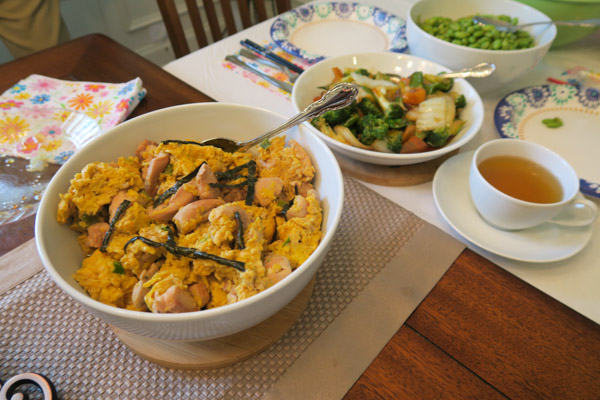 A group favorite was the Oyako Don (eggs and chicken). I've never had this one before, but it was really good!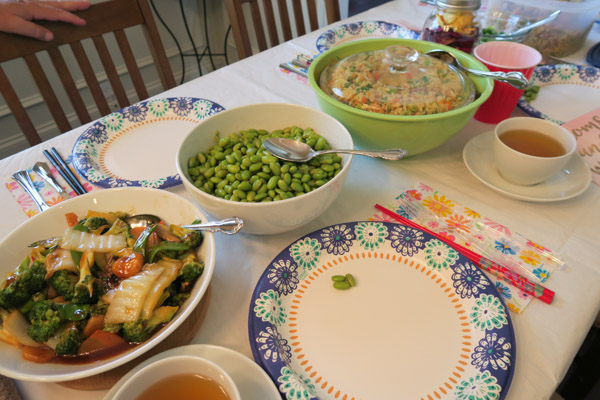 We had some mixed vegetables and edamame for veg.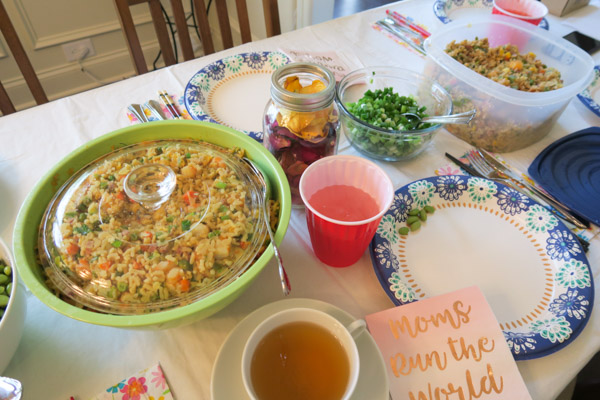 And V whipped up two kinds of tasty fried rice!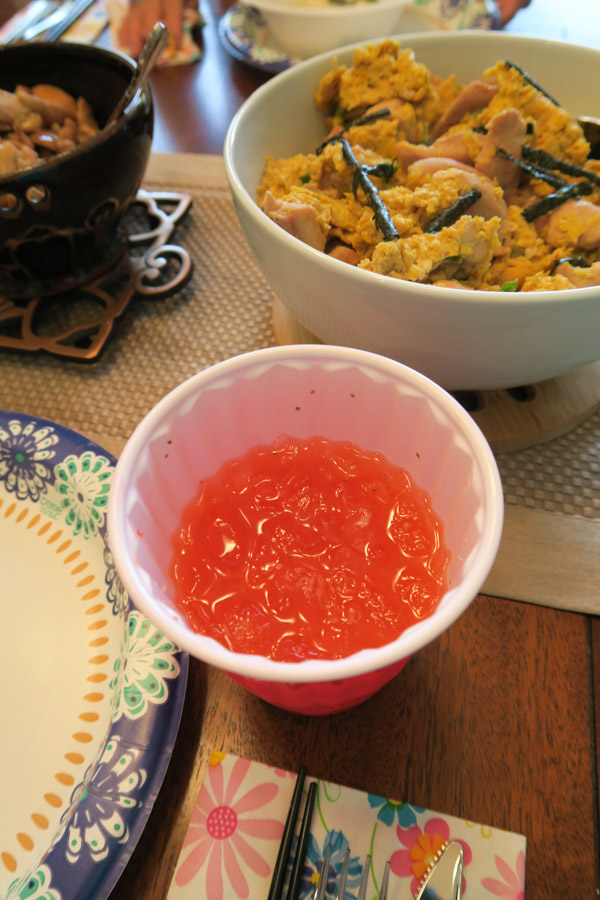 Of course, there were many drinks. Though not necessarily Japanese themed. I had strawberry lemonade and mint tea.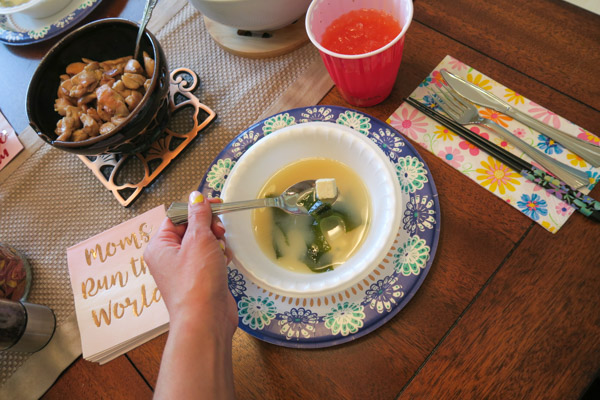 Miso soup with more of Justin's homemade tofu.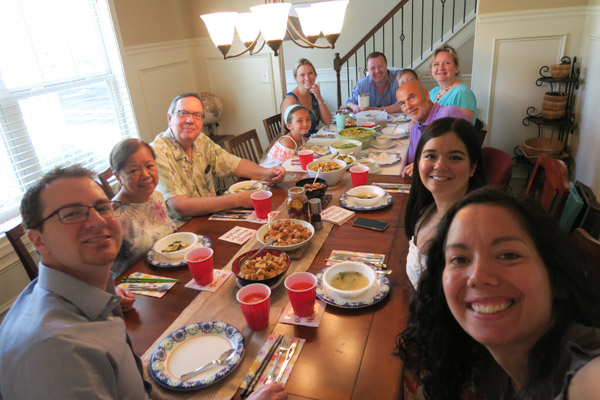 Group shot!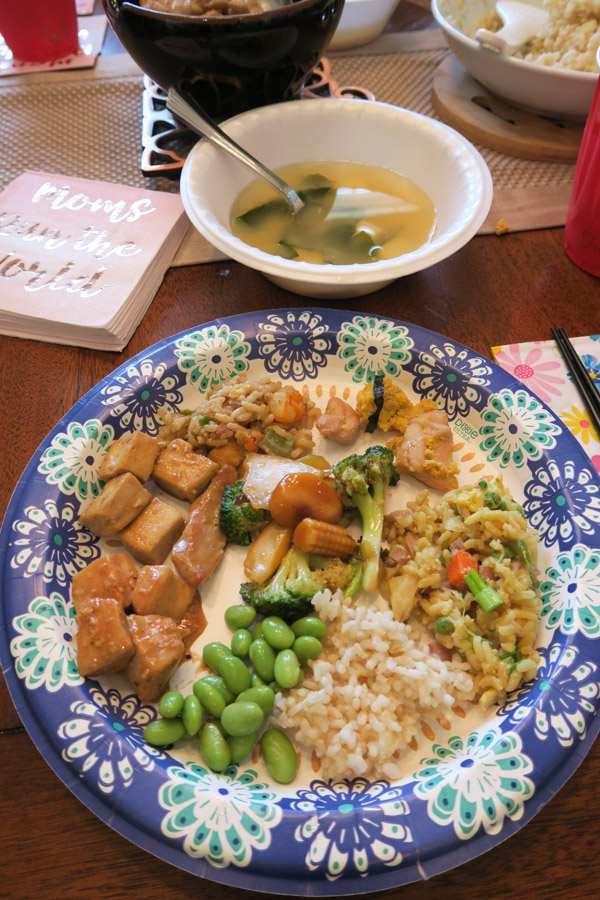 My plate. So filling!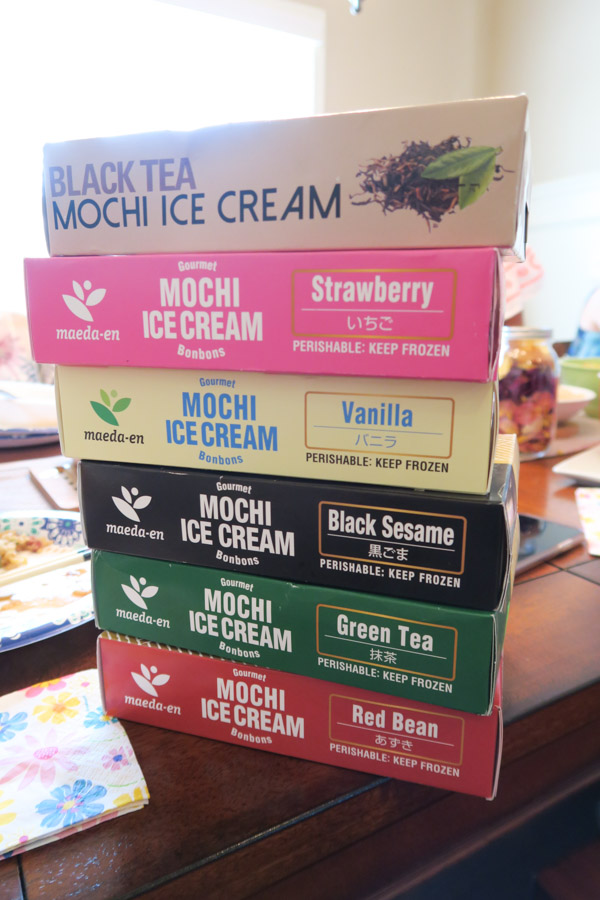 For dessert, they had many flavors of mochi ice cream.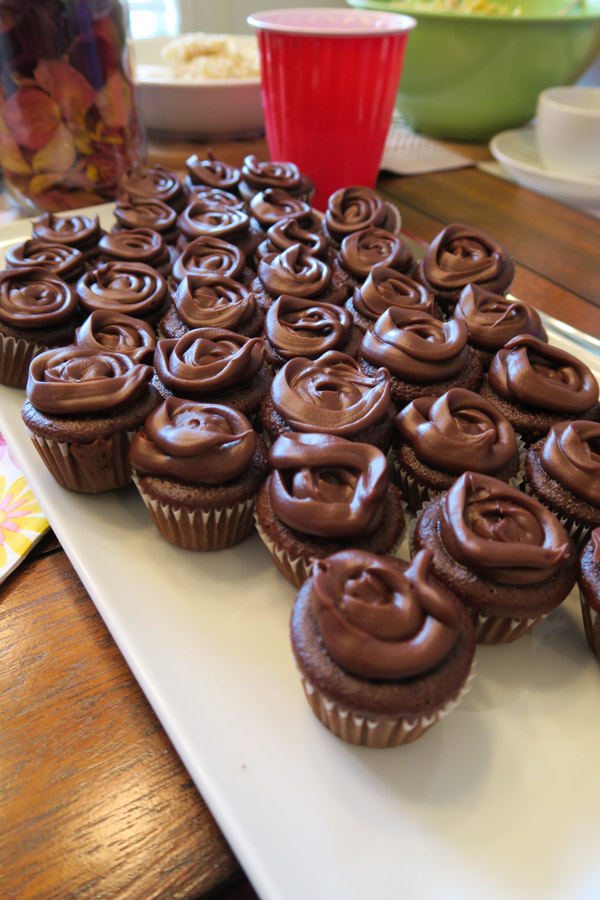 K snuck in some homemade mini chocolate cakes.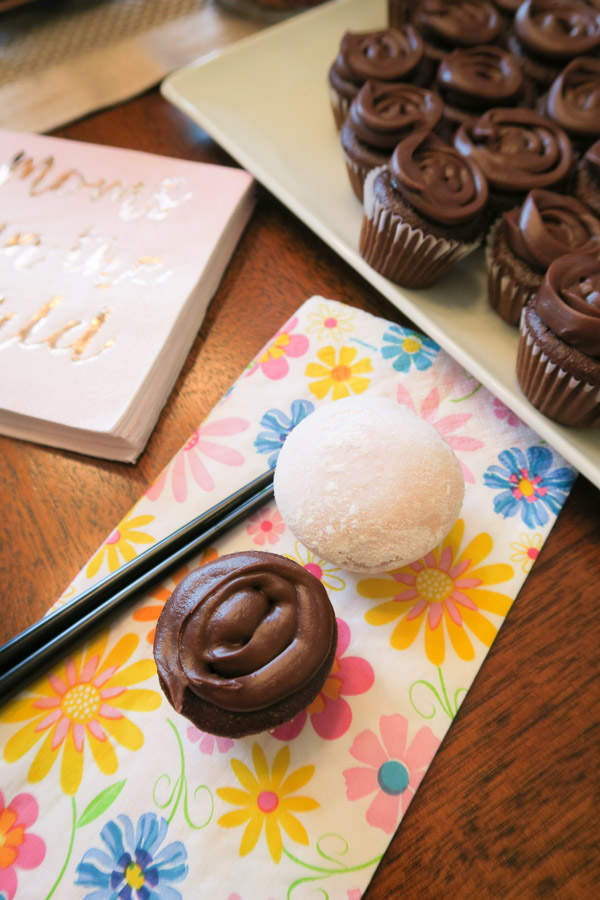 Don't let the photo fool you. I think I had 5-ish of these? They were so good! Sort of lost track of the count though. Haha.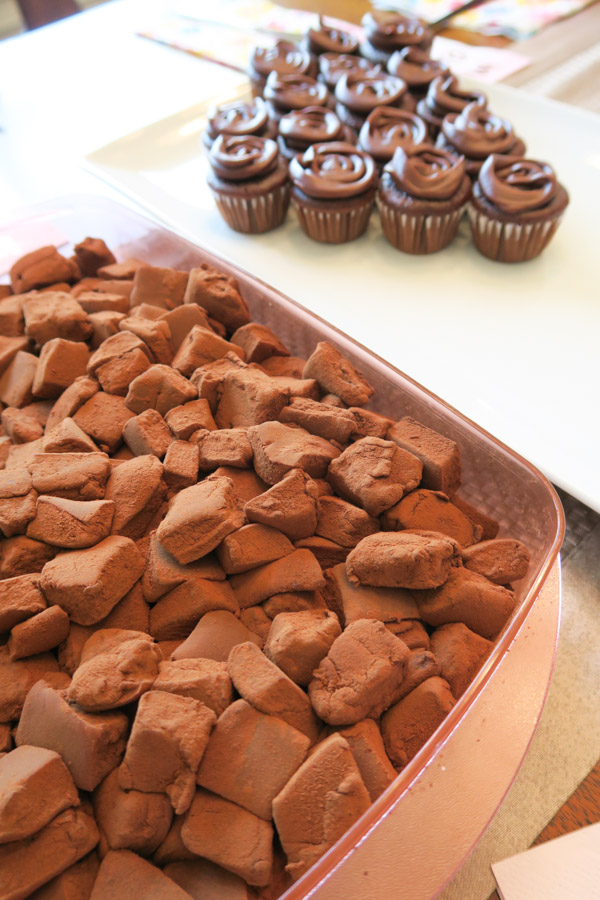 And Sis and Justin also made chocolate mochi (the non-ice-cream kind).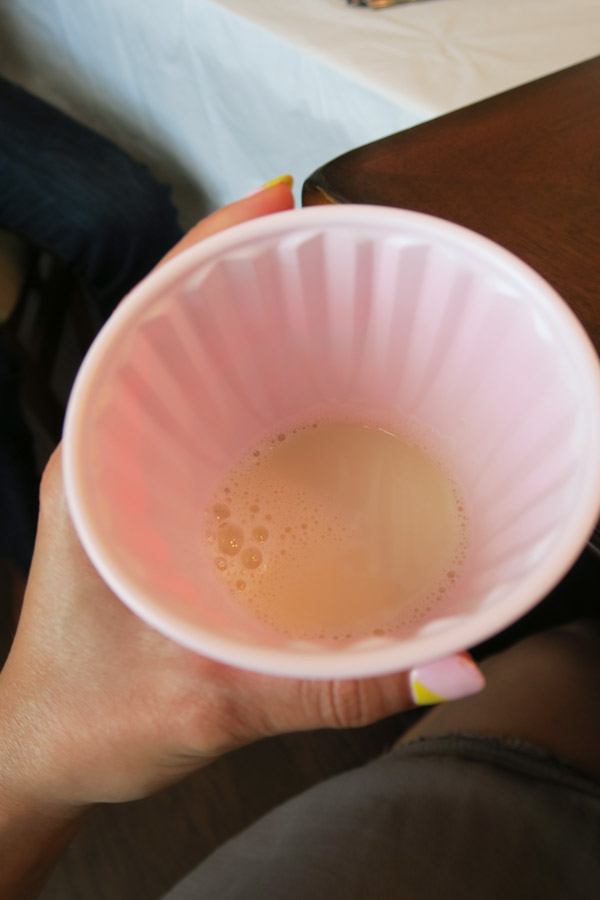 But one of my favorite things from the meal was Justin's homemade soy milk. It's the best soy milk I've had! Woop!
As always, we were so impressed with the family's cooking skills! Props to our hosts, Sis and Justin, for the amazing feast!
More What I Eat Posts
Click here for the Mother's Day 2018 Part 1 of 2 post
Click here for more posts about what I eat  / food diaries
***
Thanks for stopping by! Hope you enjoyed a wonderful Mother's Day for those of you celebrating!