Hi friends! While it's actually summer in San Francisco now, I'm still feeling the fall vibes. From the obligatory pumpkin spice latte to the orange and gold fall colors. It's definitely time to switch up the color schemes in my planner. While I tend to do summery looks year round, I do enjoy a nice fall theme in my planner. And here's a simple look I came up with for October 2018 in my Erin Condren LifePlanner.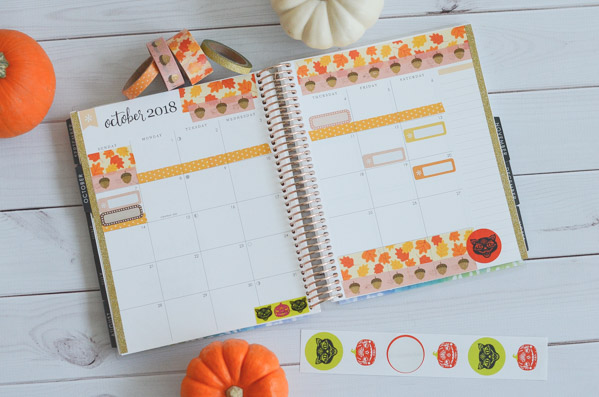 This was definitely one of those times where I wished I'd been filming a plan-with-me video for my YouTube channel because I really-really like this look. But, luckily – I still have November left! Yes, I'm thinking about recreating this look in November.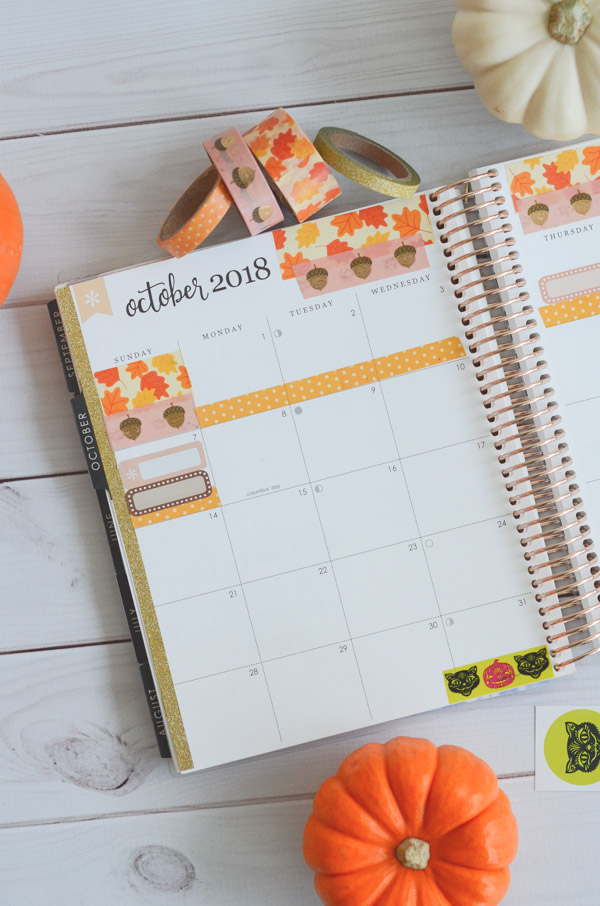 Normally, I run with the Halloween theme for my October monthly view. But I guess I was really feeling this new fall-themed washi tape set I picked up at my local Paper Source.
I also normally get most of my washi tape from Amazon (yay fast Prime shipping) or Etsy (slow shipping but awesome selection). But Paper Source has absolutely been crushing it with the planner supplies. And no, this is not a sponsored post. Every season, they're pumping out a beautiful selection of decorating goodies. And I'm loving it.
I may or may not have already purchased a few types of Christmas washi tape.
I also may or may not have accidentally typed "pumpkin" when I was trying to type "pumping" above. Oops. Hehe.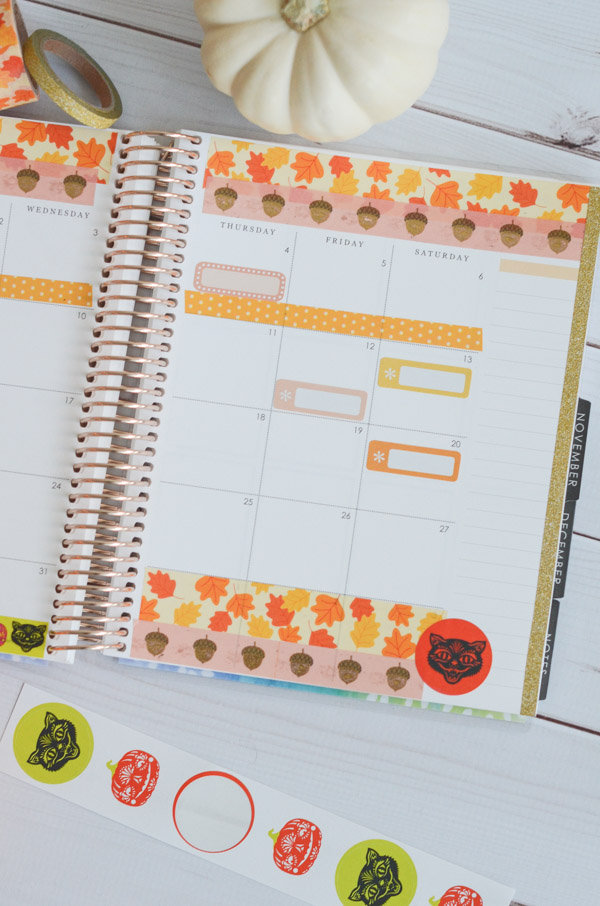 Anywho, these Halloween stickers match a Halloween mini washi tape set that I also got at Paper Source. They're featured in my latest Glam-o-ween (glam-themed Halloween) plan with me video and blog post. I pulled some of those decorations into the monthly spread so there's still a festive element present.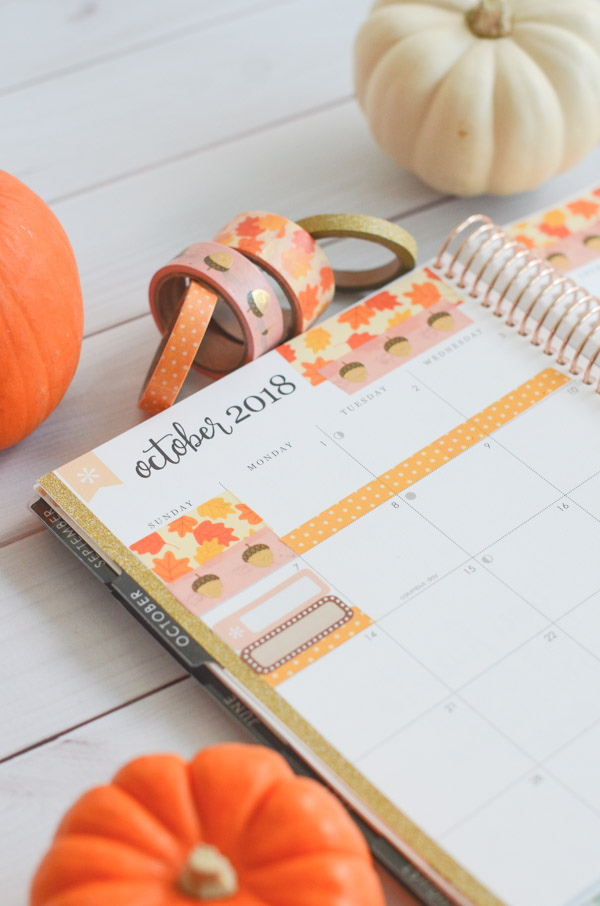 Shopping Links
Fall washi tape set by Paper Source
Unfortunately, the Halloween washi tape is not online, but you can find it in stores
More Planner Links
5 Gorgeous Fall Sticker Kits You Need for Your Planner 2018
Get more Planner Decoration Ideas here
And get my latest and greatest blog posts by clicking here
***
If you use any of these ideas to inspire your own planner spreads, be sure to tag me when you share them online (@thechiclife).
Thanks for reading this post about Fall Theme | October 2018 Monthly Planner Decorations | Erin Condren. Hope you liked the look!