Hi friends! I'm currently traveling in NYC (be sure to follow my adventures on Instagram @thechiclife), but I wanted to share a quick preview of my next recipe. Oh and I've linked a couple of my favorite fall recipes below in case you want to make some delicious fall eats asap. So this photo is for an upcoming recipe I've developed for Healthy Pumpkin Chocolate Chip Whole Grain Muffins. And it's gooooood. My friend taste-tested and asked me to make another batch right after the first one ran out!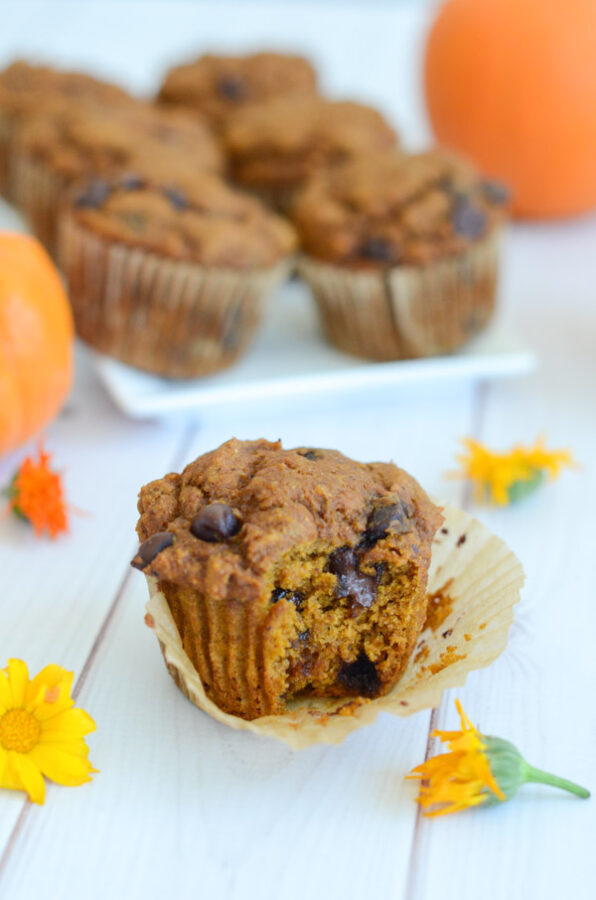 Stay tuned – I'll have the recipe up soon!
More Fall Recipes
Individual Apple Crisp Recipe – This recipe is so healthy that you can make it for dessert OR breakfast!
Healthy Pumpkin Oatmeal Chocolate Chip Cake Minis – Mini cakes with a fall twist. No worries about struggling to finish a whole cake when you can make just two little ones.
Healthy Cinnamon Apple Muffins – Make the house smell wonderful!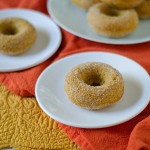 Healthier Baked Pumpkin Doughnuts – I've been making this one a lot for dessert recently and forgot how easy and fast they are!
***
Thanks so much for popping by! Hope you enjoy some of these recipes.