An Identity Crisis
A couple years ago, I had an identity crisis. I'd been teaching Zumba for a few months when I had an injury. It wasn't a huge injury, but it kept me from teaching classes for a couple months. I went from spending over half of my weeknights after work in Zumba class (either teaching or attending another instructor's class) t0 being home. Not teaching Zumba. Not dancing. And not working out.
I. was. crushed.
And the only thing I wanted to do was be in Zumba class.
And as the days went on, I felt so…lost. I'd built a big part of my identity around Zumba. All my friends knew I was super into it. It was one of the things I talked about most.
And (temporarily), it was gone.
So, I started feeling like…not myself. I mean, I was a Zumba instructor who was not only teaching, I wasn't even doing Zumba at all!
As the days continued, I wondered…who was I without Zumba? The answer that kept coming up – no one!
See, I'd built my identity so tightly around it. It was hard to see the other great things going on in my life. Zumba was my superpower. It gave me strength and purpose. And, I felt like I was less than without what I'd considered one of my greatest strengths and character features.
Except, it wasn't really a character feature.
Finding Me Again
And thankfully, I started to realize…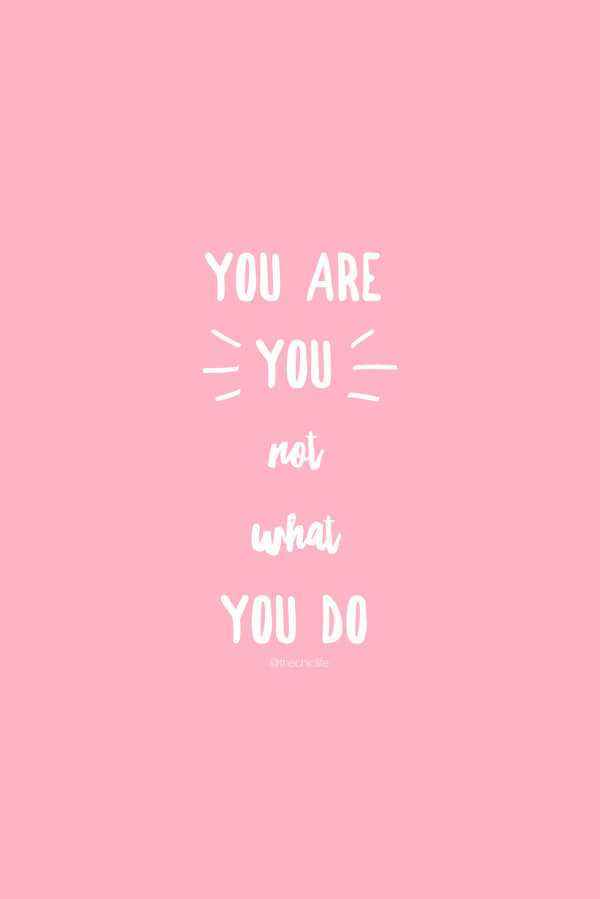 You are you, not what you do.
I realized Zumba was something I did. It didn't make me. It was a workout, a hobby, and an occupation.
But without it, I was still my awesome self.
So, if you're going through an identify crisis – maybe you're injured too, lost your job, or lost interest in a previous passion, I encourage you to remember who you really are: your awesome self!
You have hobbies you do, jobs you work, passions projects you enjoy for a period of time, but outside of all of that, you are you, not what you do.
More Motivation
Click here for more motivational posts
Hugs,
Diana