2017 was one of the worst years of my life. I was separated from my now-ex-husband and was pouring myself into my favorite form of therapy (and the only thing that seemed to make me feel better) – fitness. At least I was until early that year I injured my back. It was relatively minor, except that I couldn't bend over without feeling pain. I could walk around fine, but I wasn't allowed to do ANY of my favorite workouts. No Zumba, no yoga, no strength training. And I overcame ALL of this and even got back to teaching Zumba by tapping into the woo. Check out this video for how I overcame my back injury using Law of Attraction techniques…
*VIDEO* My Story of Overcoming a Back Injury Using LOA
Click here to learn how I overcame my back injury using Law of Attraction if the above player doesn't work.
Determined to Not Give into Despair
The biggest challenge I faced was overcoming the mental battle I endured every day. My energy was already low because of the traumatic life event I was already processing. And this was yet another blow. It would have been so easy to slide into this despair and spiral lower and lower.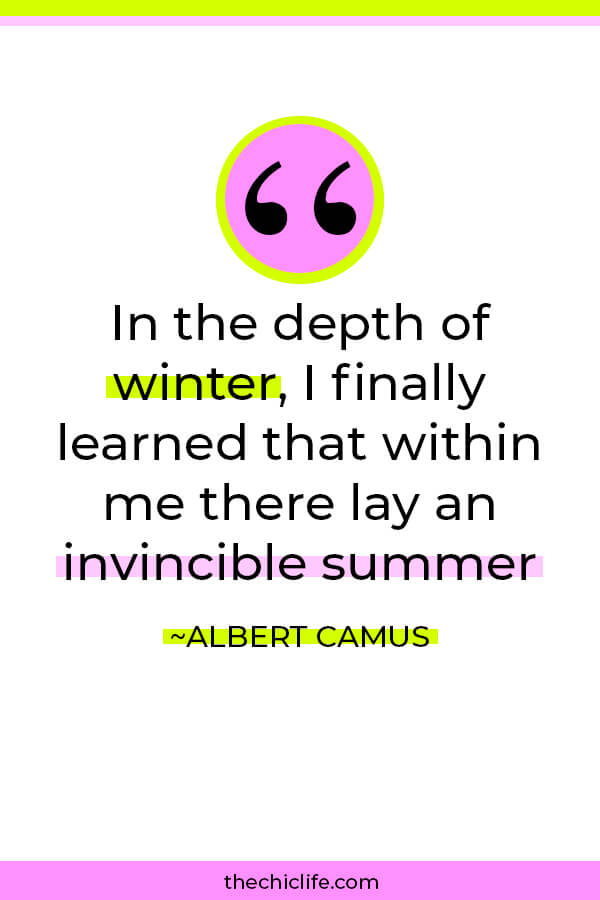 But, I knew giving into the negative energy would only ensure that I stayed stuck for longer. Or possibly even forever. And I was not going to let some bad life events ruin my overall life!
Law of Attraction Techniques to Overcome an Injury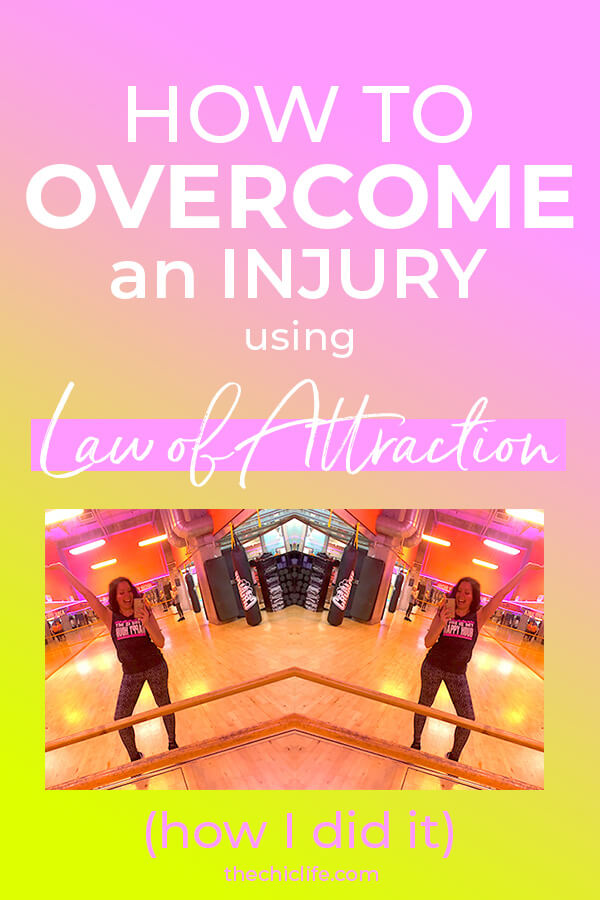 Luckily, I already knew a bit about The Universe, manifestation, and Law of Attraction. Since I couldn't work on my body, I knew I could work on my mind and my energy. So I did, and it was hard-going, but I pushed through.
I knew I could overcome this!
Law of Attraction Techniques I Used Successfully
Don't Give In: Keep your mindset positive and strong, stay open to healing – mentally (meditation) and physically (rest yoga), keep your vibes high
Scripting: Journal present tense as though what you want to have happen has already happened
Me One Day: When you see someone doing what you want, say to yourself, "That will be me one day"
Get in the Energy: Raise your vibes and get into the energy of what you want – think how you'll feel doing it or do something that gives you that energy
Intentional Action: Take action that gets you towards your goal and ensure those actions are aligned with what you really want – I did physical therapy and then self-training
Vision Board: Make a vision board that is specific to your healing / a particular area of your life – click here to see my injury recovery / fitness vision board
Over time, I gained my strength AND confidence back. And I'm even back to teaching Zumba again! Woop! Literally everything on my recovery vision board came true!
Definitely watch the video for even more tips and hear me talk about each of these points in more detail with specific examples of what I did to overcome my back injury.
Free Mindset Training
Want to know how to keep your mindset positive and strong? Click here to get INSTANT access to my FREE Mindset Makeover training.
More Motivation and Inspo
You Are You Not What You Do (this has helped me reframe my life many times when I've been injured or otherwise not feeling 100% myself)
***
Thank you so much for reading and watching. I hope you enjoyed this video and post about How I How I Overcame My Back Injury Using Law of Attraction Techniques.