Hi friends! Over my time working as a consultant in Corporate America, I've developed many ways to manage the stress that comes with the territory. And in this post and video, I'm sharing 5 simple tips you can easily incorporate into your day to keep those stress levels down.
*VIDEO* Work Day in the Life with Stress Management Tips Included
If the above player doesn't work you can click here to watch this Work Day in the Life video on YouTube.
5 Easy Stress Management Tips for a Corporate Job
Eat a Filling Breakfast: So you're not distracted by your hunger and don't get cranky
Wear Comfortable Clothes: So you're not fidgety and focusing more on your outfit than your work
Make Time for Meditation: I put this one off for forever, but it's one of my best time investments and helps me remain calm throughout the day and generally handle stress better
Hydrate Well: Sometimes when you're tired you're just de-hydrated, staying hydrated will help you have good energy throughout the day
Leave Work at Work: So you're not stressed about work on your personal time and so you're not constantly in a state of thinking about work – it's good to detach
Be sure to watch the video for the full scoop and to see a work day in my life!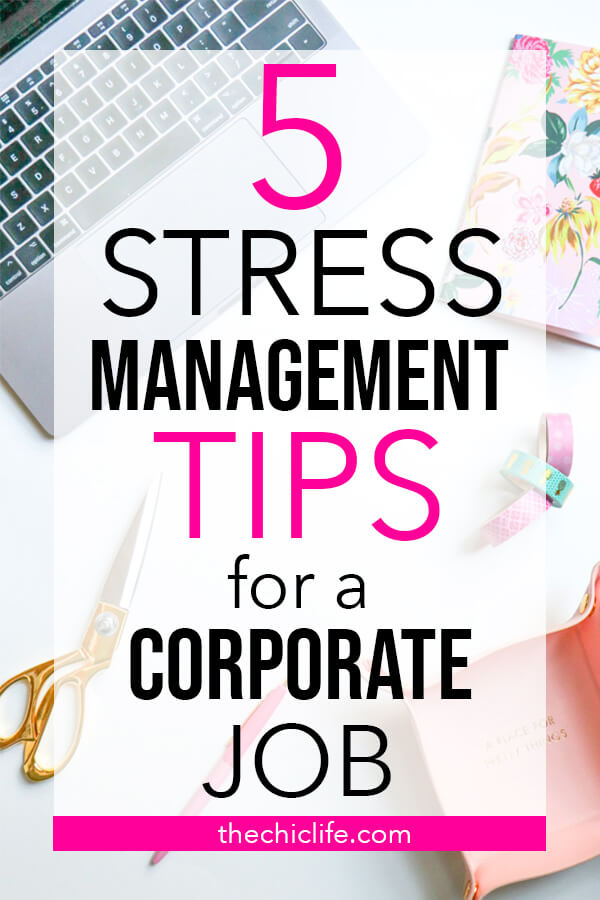 Get More Motivation
Work Day in My Life: Balancing Three Jobs!
Click here for more Motivation ideas
Hope you found this video and blog post helpful!
Be sure to sign up for my FREE upcoming Mindset Makeover Training waitlist (via the homepage) so you can the FIRST to get access to the training when it's ready.
Cheers!