That's right – Emergency Cookies! From the couch to fresh-baked in 20 minutes…depending on how fast you stir and stuff.
After seeing how much you guys liked the idea of these cookies on Facebook, I decided to put these ahead of some other recipes and posts I was planning to publish. Here we go…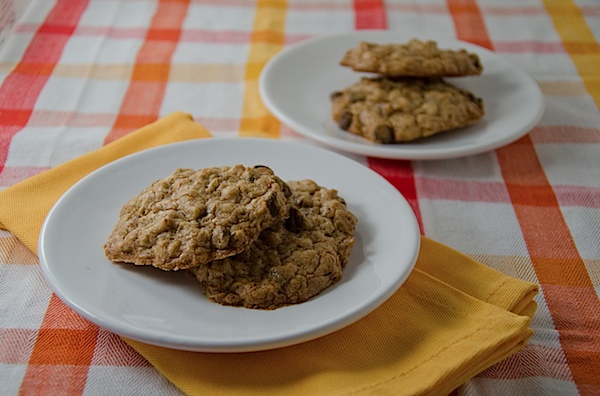 I came up with this recipe when I was craving homemade dessert but feeling lazy. Also, I wanted sweets like yesterday, so I had to come up with something in a jiffy. Oh, and I also didn't want to waste the time or ingredients baking dozens of cookies. I just wanted to make enough for me…okay, and hubby. You guys know I love things in small portions.
After trying a couple variations on the recipe, I have one I'm ready to share.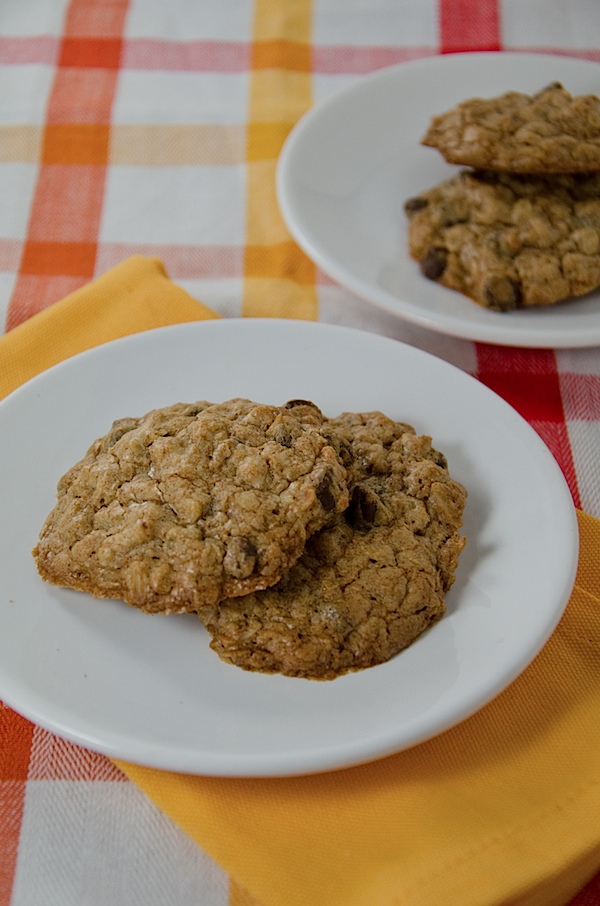 Emergency Chocolate Chip Cookies
You can have fresh-baked cookies 20 minutes from getting your booty off the couch with this recipe (assuming you don't take forever gathering your ingredients, your oven doesn't take too long to heat up, etc.). I seem to be in quite the lazy mood whenever I make this recipe, so I use ingredients that seem easier to find and portion out like oil instead of butter, maple syrup (plus molasses) instead of brown sugar. I think butter would taste better, but I never feel like waiting for it to come to room temperature or dirtying up another plate to melt it. But, there are plenty of substitution possibilities. Tailor them to your liking.
*Vegetarian, Vegan*
Prep Time: 5 minutes
Bake Time: 14-16 minutes
Ingredients:
1/4 cup flour, plus 1 tablespoon (I've used unbleached all purpose and spelt with good results) (sub coconut flakes for the 1 tablespoon flour for a fun variation)
1/4 cup rolled oats
1/4 teaspoon baking powder
pinch salt
2 tablespoons oil (I used canola – feel free to sub softened butter)
2 tablespoons maple syrup (or sub brown sugar)
1/8 teaspoon molasses (omit if using brown sugar)
1/8 teaspoon vanilla extract
2 tablespoons chocolate chip
Directions:
Pre-heat oven to 350 degrees F. Prepare a baking sheet with parchment paper.
In a medium bowl combine flour, oats, baking powder, and salt. Whisk to combine (or use a fork to stir).
In another medium bowl combine oil, maple syrup, molasses, and vanilla extract. Whisk till evenly combined (or use a fork).
Add wet mixture to dry mixture and gently stir until all flour absorbed, careful to not overmix. If you're feeling particularly lazy (like I was the last time I made this), go ahead and your chocolate chips with the wet mixture and skip the next step.
Gently stir in chocolate chips.
Evenly distribute to 4 mounds. Bake 14-16 minutes or until edges are just browning or to your texture liking. Allow to cool till they're safe to touch and enjoy!
You May Also Like: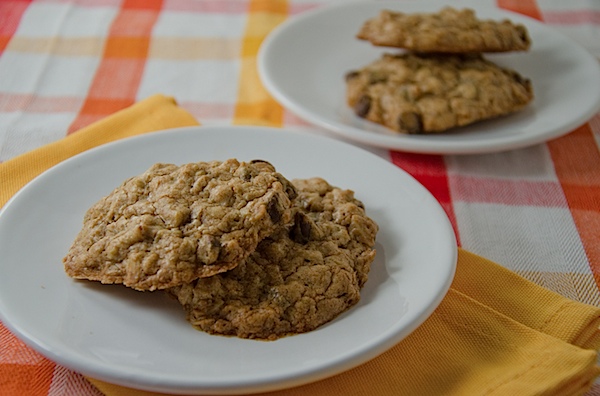 You may want to book this one for the next time you're craving sweets. This is now one of my go-to recipes.
PS I'm working on a variation of this as a breakfast cookie! I think I'm almost there and can't wait to share it!
Have a great week!