Tired of scrambled eggs? Try this recipe…
I know I've featured these a couple times before, but mini frittatas are one of my favorite breakfast eats. I really just love eggs, in general, but I find the mini frittatas easy to make and perfect for entertaining.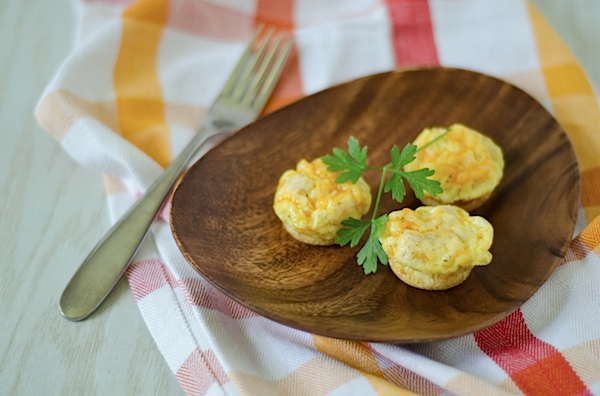 Not to mention, the combinations are nearly endless…and so pantry-friendly. I usually make my variations based on whatever I have in the house. On this day, we had just picked up lunch meat and cheese from the grocery store. Hey, they're not just for lunch!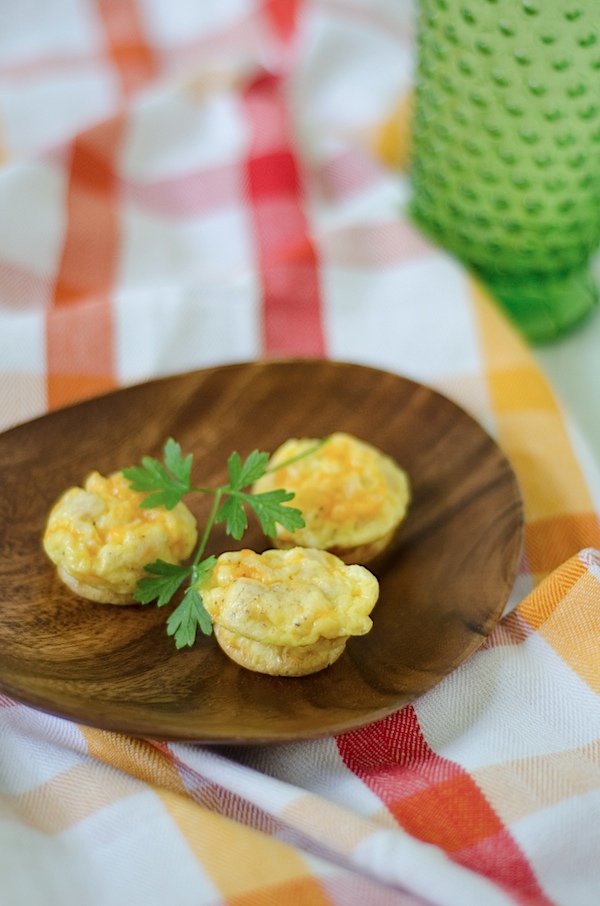 Turkey Cheddar Mini Frittatas
These are one of my favorite brunch-entertaining recipes because they are so easy, use few ingredients, and bake up in about 10 minutes. Cheap, simple, quick. Yes, please! Heck, you don't need to entertain someone to make these. Bake up a batch for yourself! Serve with muffins (like these Raspberry, Blueberry, Cream Cheese Muffins) or toast to complete the meal. Adapted from my Mini Spinach/Rice Frittatas.
Prep Time: 5 minutes

Cook Time: 8-10 minutes
Serves: 4-6 (makes 24 mini frittatas – fills one mini muffin tin)
Ingredients:
5 eggs
5 tablespoons milk
1/2 cup grated cheddar cheese (or cheese of choice)
1/2 cup chopped, cooked turkey (I used lunch meat)
1/2 teaspoon salt
1/4 teaspoon pepper
optional – 2 tablespoons chopped, fresh parsley (for a fresh bite)
Directions:
Pre-heat oven to 375 degrees F and prep a mini tart/frittata pan with non-stick spray.
Whisk eggs and milk in a bowl. Stir in cheese, turkey, salt, pepper, and parsley (if using).
Evenly distribute in one mini muffin tin. Use a mini ice cream scoop (or melon baller) to fill tart/frittata cups about 3/4 full.
Bake 8-10 minutes until the eggs are cooked through (I usually wait till the tops are just starting to brown lightly).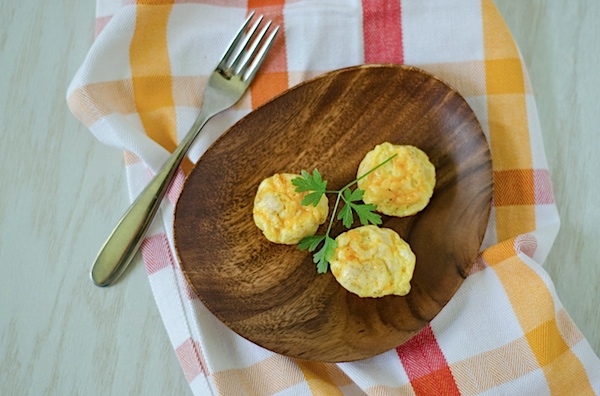 Reader question: I'm always looking for good entertaining ideas. What are your favorite things to make when you're entertaining at brunch?