I'm currently at the lake on a family vacation, sitting on a couch with my niece and nephew. My nephew is playing a video game, and my niece is watching Madagascar 2. I'm sort of watching Madagascar 2 in between drafting this blog post and creating the image below. Who knew you could spend so much time moving text around on a photo to see where it best fit? My niece saw me working on the graphic for this post and asked about it. She seemed skeptical when I told her I took the photo of the muffins. "Youuu took that?" she asked. Damn skippy. Oh wait, you don't say that to children, right? Just kidding. Of course I didn't say that! Sheesh!
Anywho, I've been meaning to share this recipe for Healthier Blueberry Streusel Muffins with you guys for a few weeks now. Nothing like a vacation to use my R&R time to get this together. Blogging is sometimes work, but oftentimes fun for me. The fun, the challenge, and the encouraging words from you guys keep these blog posts coming. Thank you for the kind words (on Facebook, email, and text) about my last blog post on rejection. Those raw posts are a little harder for me to share sometimes, but I'm hoping to do more.
Now, on to those muffins! Blueberry muffins were probably most made (or would tie for second most made) in my house, growing up. I decided to try out the vinegar trick I use in some cake mini and doughnut recipes to make healthier but still moist sweets, and it worked like a charm. I threw the streusel topping together for a little extra texture and sweetness. Yum!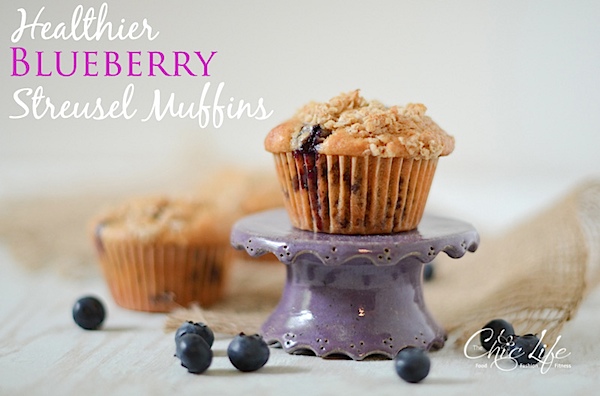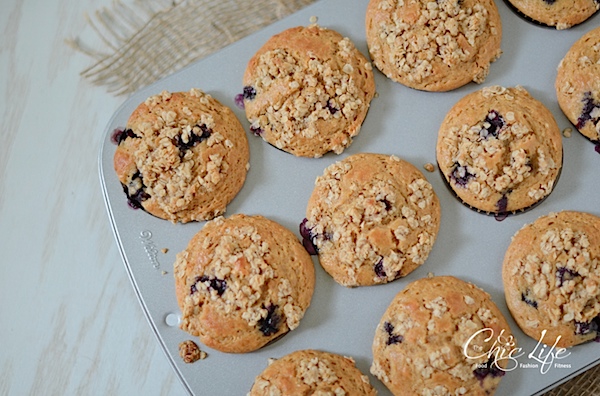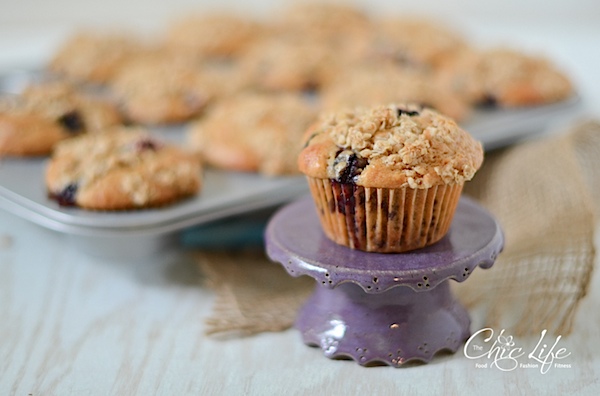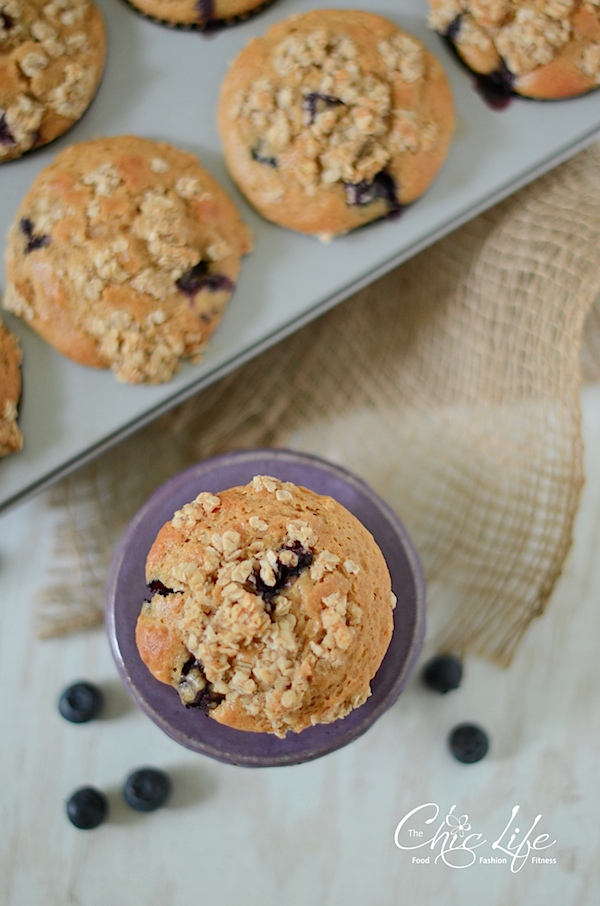 Healthier Blueberry Streusel Muffins

I used the vinegar trick from my Chocolate Depression Cake Minis to make these muffins light and moist while reducing the oil and butter used in traditional blueberry muffins. The streusel adds a little butter and sugar back in, so if you're really trying to be healthy, skip the topping. But, even the streusel is a little lighter than normal. Enjoy these muffins on your next lazy morning with coffee or tea and a dose of relaxation.
Yields: 12 muffins
*Vegetarian, Vegan options listed below*
Ingredients:
non-stick spray or muffin liners
2 cups flour (I used unbleached all purpose)
2 teaspoons baking powder
1/4 teaspoon salt
3/4 cup sucanat (or sub sugar for a sweeter taste)
1/4 cup canola oil
2 eggs (or flaxseed eggs for a vegan recipe)
1 cup milk (or sub vegan milk substitute) (I used 2%)
1 teaspoon white vinegar
1/2 teaspoon vanilla
1 small container fresh blueberries (or 1 cup fresh or frozen – go with 1 1/2 cups if you want them extra-EXTRA fruity)
Streusel Ingredients:
1/4 old fashioned oats
2 tablespoon butter, melted/softened (or sub vegan substitute, like Earth Balance)
2 tablespoon brown sugar
1 tablespoon flour of choice
1/4 teaspoon cinnamon
Directions:
Pre-heat oven to 350 degrees F. Prepare 12 cup muffin tin with either muffin cups or non-stick spray.
In a large bowl, combine flour, baking powder, and salt. Whisk till evenly combined.
In a medium bowl, whisk together sucanat and canola oil. One at a time, whisk in eggs. Add milk, vinegar, and vanilla extract. Whisk till evenly combined.
Pour wet ingredients into bowl with dry ingredients. Stir gently to combine, just till all dry ingredients are mixed in (careful to not over-mix – batter will be a little lumpy and pretty liquidy). Gently stir in blueberries.
Evenly distribute batter into each cup of a 12-cup muffin tin (should fill muffins cups pretty full).
Mix streusel ingredients together and evenly distribute on top of the muffins.
Bake muffins for 18-22 minutes, until muffins are cooked through (a toothpick inserted in the center of the muffin or loaf comes out clean).
Let muffins cool till they're safe to touch. Serve warm or wait longer and serve room temperature. Enjoy!
***
You may also like: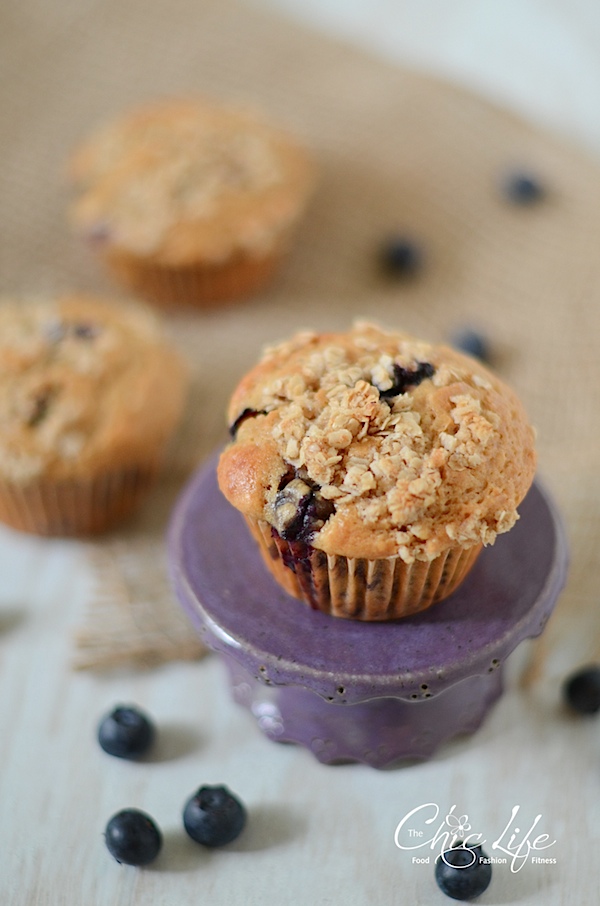 If you liked this post, please consider sharing it with one of the share buttons at the bottom of this post or by using the share link on my Facebook page. Seeing these recipes shared with friends and family makes my day and lets me know what types of recipes and content you like so I know what to focus on in the future.
Happy baking! Thanks for reading!