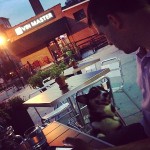 Hubby and I had a great date night on Friday…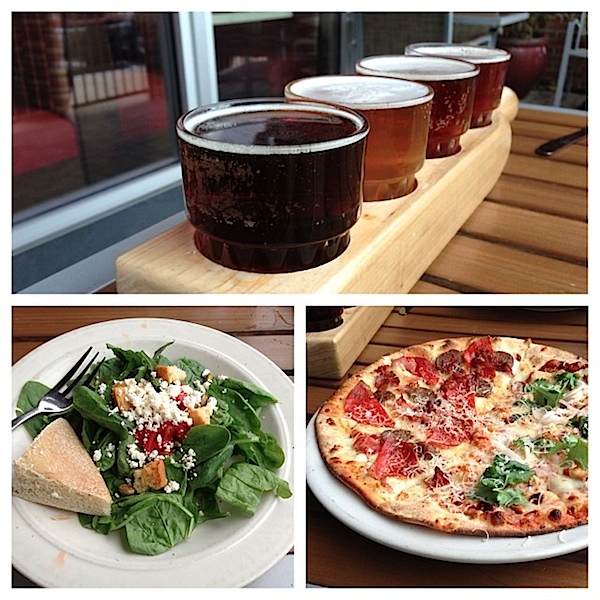 We wanted to take Bailey with us, so we hit up Brixx since we knew we could bring him to their patio. We split a spinach salad (that's half pictured!) and a pizza. We shared a half BBQ chicken and half 4×4 (4 meats and 4 cheeses). We also tried a couple new beers with a beer flight. Brixx has my favorite version of BBQ chicken. I know they didn't invent it, but I really like their take on it. I compare all other BBQ chicken pizzas to theirs. We'd never tried the 4×4 before, but hubby especially loved it. I enjoyed it, too, but like I said…nothing beats their BBQ chicken for me.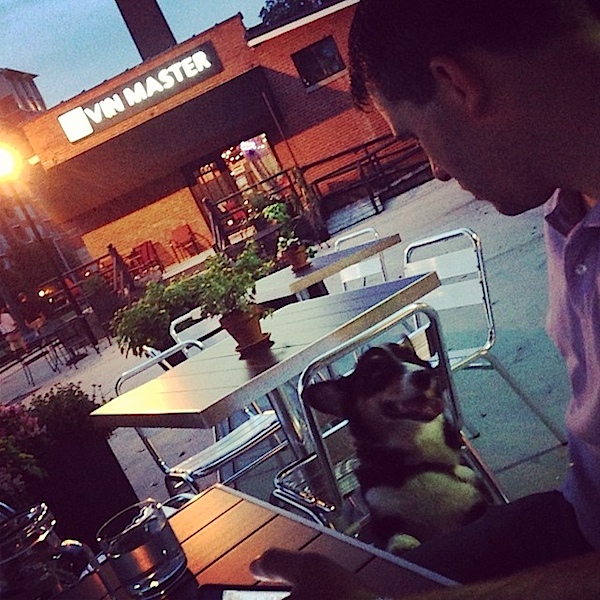 I've been wanting to check out Luna's Living Kitchen's new location but just haven't made it there for whatever reason. We decided to check it out for dessert since I love the sweets there so much. I wasn't sure if their patio was pet-friendly, but lucky for us, it was! I've been frequenting Atherton Mills for several years now, and it's really nice to see it filling out (especially since it's with some of my favorite places in town).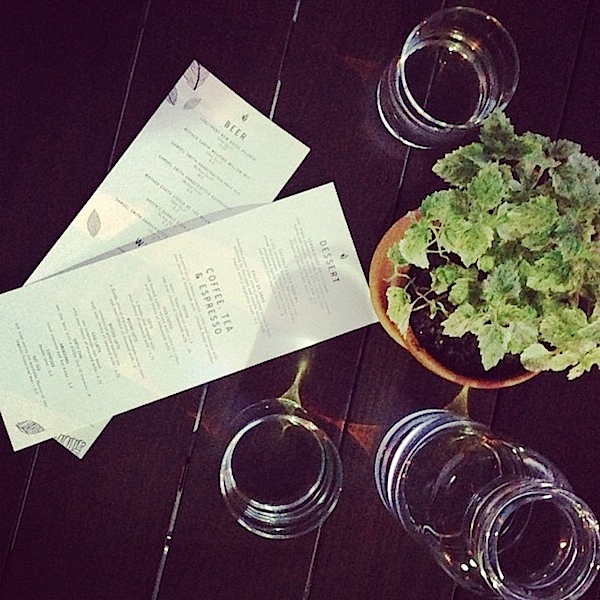 It looks like Luna's has pared down their dessert menu. I think they used to have 5-6 options, but they're now down to 3. Luckily, two of my faves are still there: the cheesecake and chocolate pudding.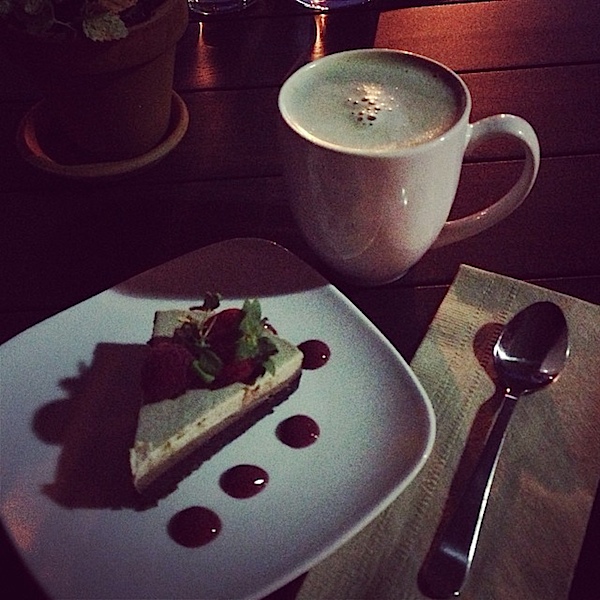 I'd never seen the third before, but we decided to try it – the Dulce de Amor. It was four layers of awesomeness. I think it's a great addition to their dessert menu. Yum!
A latte sounded great, but they didn't have any decaf espresso beans. But, they did tell me they could add steamed milk to their brewed decaf coffee. That sounded like a great idea, so I ordered one made with coconut milk. I didn't even know you could steam coconut milk. You can, and it's good!
Hope you all had a great weekend!
***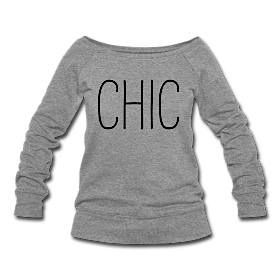 I've been trying to beat the August 12th deadline for the 20% discount code that Spreadshirt is currently offering by getting as many of my designs out of my head and into The Chic Life shop. I've added a couple new designs ("Shop Local" and "CHIC"), plus some new products with the existing designs. I've had some requests for more designs on the wide neck sweatshirt (pictured above) which looks like it fits in a cute, off-the-shoulder-look. Can't wait to get one of those myself!
I've been pouring lots of hard work and love into the t-shirt shop, so I hope you guys like it! I'm learning all kinds of stuff about the shop, Spreadshirt (in general), and graphic design. Oh, and FONTS! I can't tell you how many hours I've spent researching fonts. They're so important, and I kind of enjoy looking through them all anyways in a font-geek kind of way. It's all a true labor of LOVE!
Click here to check out my t-shirt shop. Use code SUMMER14 till August 12th for 20% off orders over $30.
***
Thanks for reading!