Hello friends! In this post, I'm sharing the most epic, huge breakfast buffet feast I've ever seen. And it was in Thailand at the Evason Hua Hin Luxury Resort. Was it expensive? Nope! It came with my room reservation. Oh yea! So, let's jump in.
*VIDEO* Luxury Pool Villa and Epic Breakfast Buffet | Evason Hua Hin Luxury Resort | Thailand Vlog
Be sure to check out the vlog for even more scenes from this beautiful resort.
Click here to view the Thailand vlog if the above player doesn't work.
Waking Up in Paradise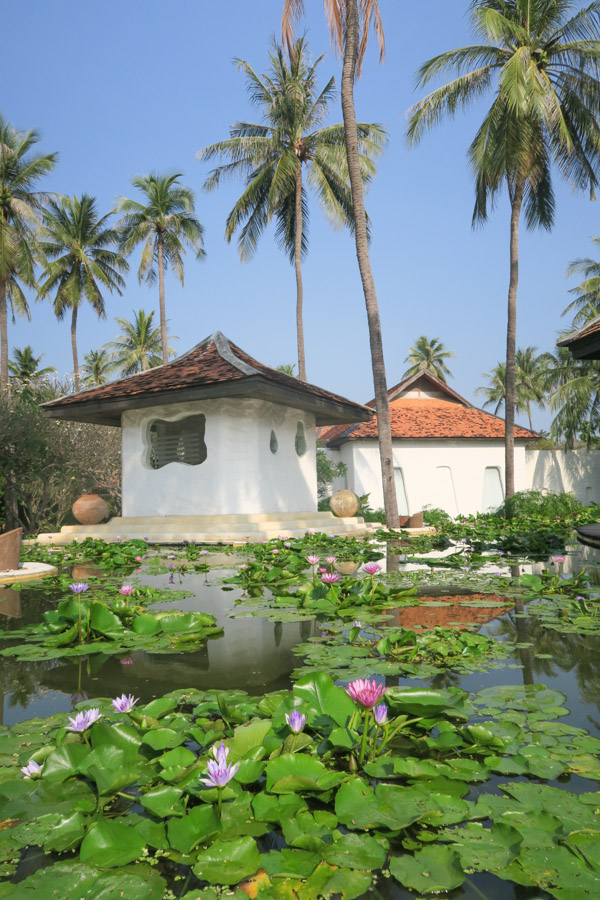 After a lovely night of sleep in my super comfy bed, I woke up in paradise. Didn't even make it to breakfast without stopping to take several photos. I mean…could you resist if you saw this as you were casually walking around?
Huge Breakfast Buffet Feast in Thailand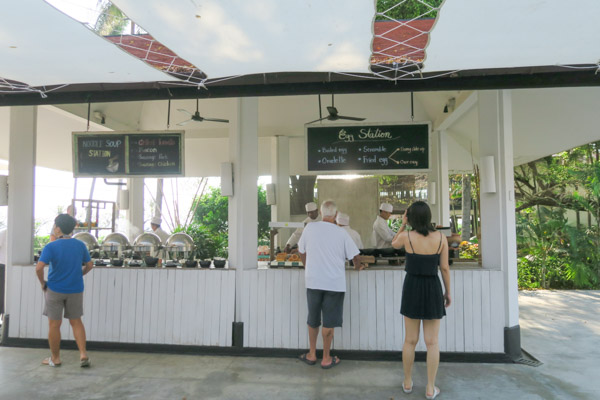 When I made the reservation, I'm not sure I even knew breakfast was included. But I'm so glad it was! I expected some regular breakfast eats with some Thai flair. But the breakfast buffet blew me away. It kept going and going. Watch the video to see.
At the entry way, there's an egg station and soup station.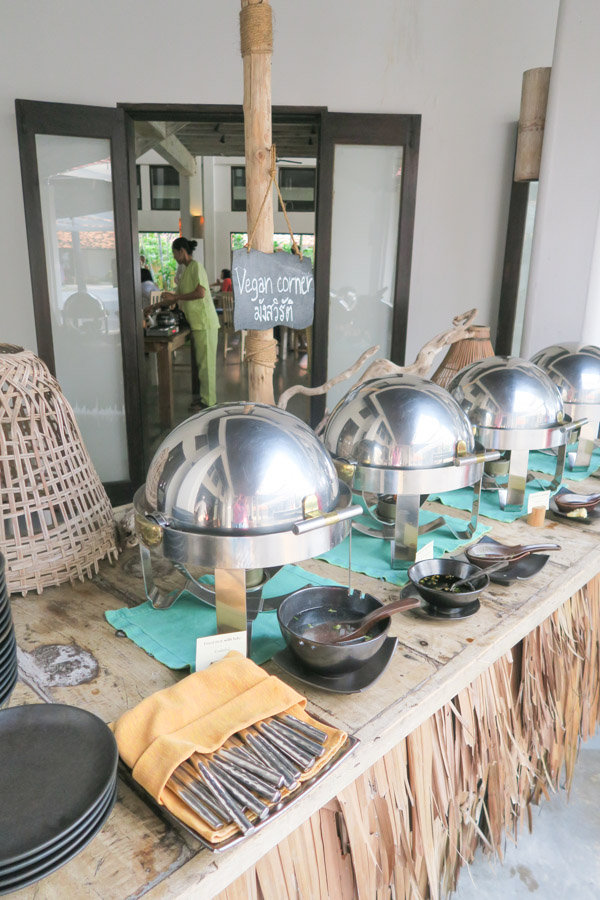 I was super-impressed to see a whole table of vegan options.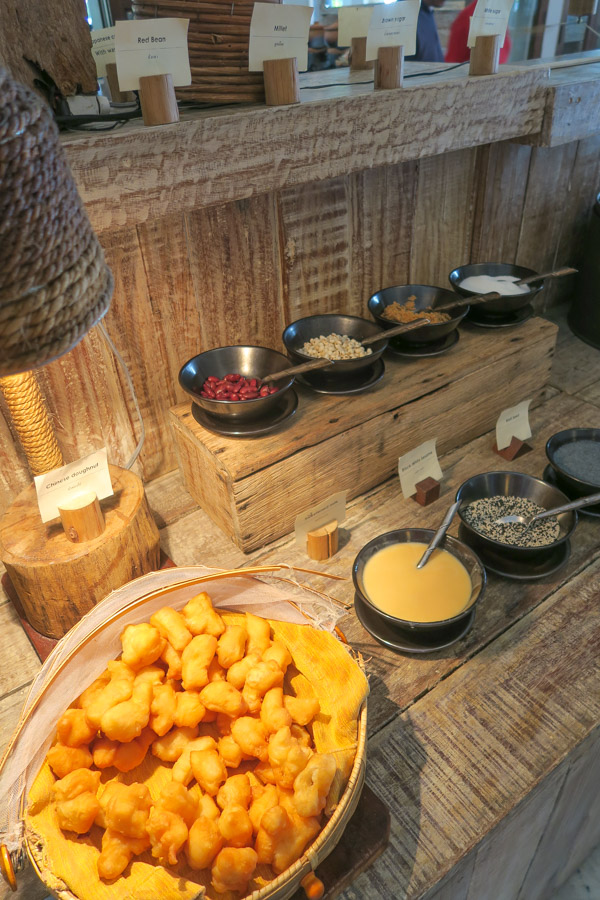 In the days leading up to my trip, I was checking Instagram to see what kinds of things to expect at Evason. And these little doughnut nuggets popped up a couple times, so I knew I was getting some.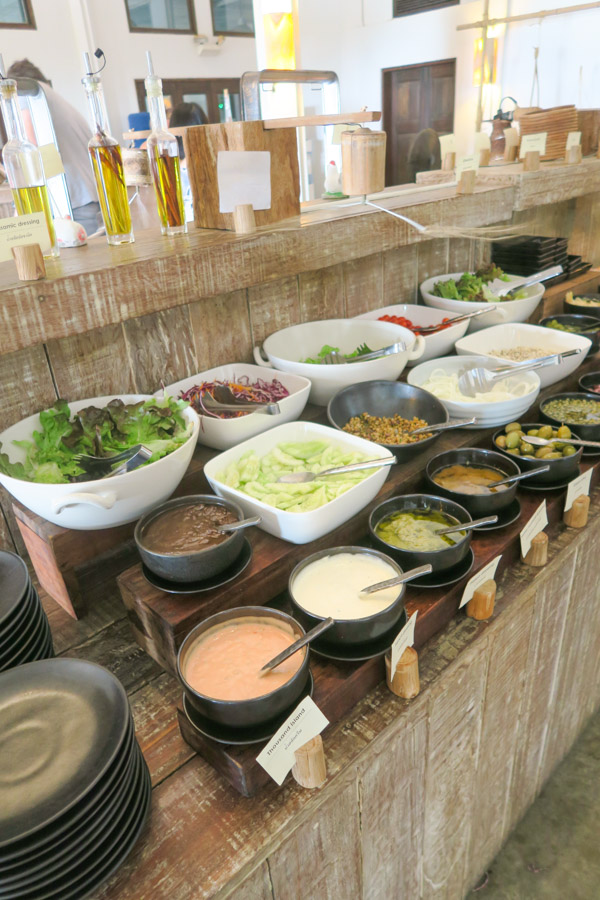 The salad bar I skipped. It looked lovely, but I knew my stomach space was limited.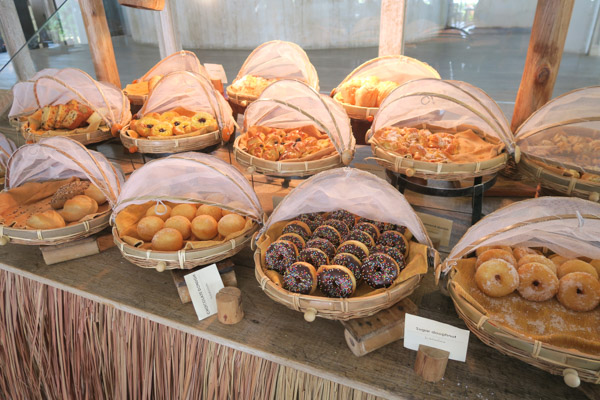 And the pastry table was gorgeous. Loved the little baskets and toppers, which were like tiny bug nets!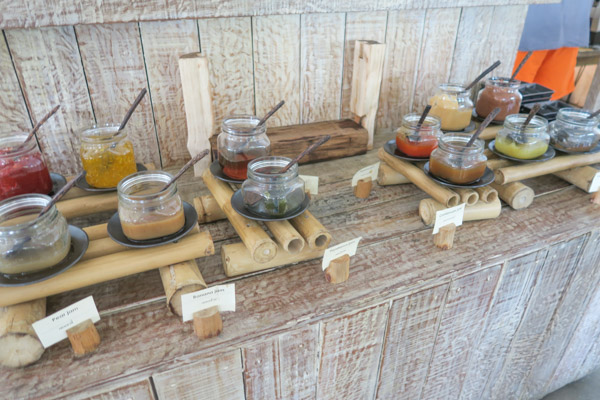 Perhaps my favorite table was this one of unique spreads. I tried the papaya spread primarily, with a smudge of a strange looking black-ish colored one near the front. Even though I had no idea what I was eating, I thought it would be fun to try something I may never eat again.
Unless I come back to Evason!! 😉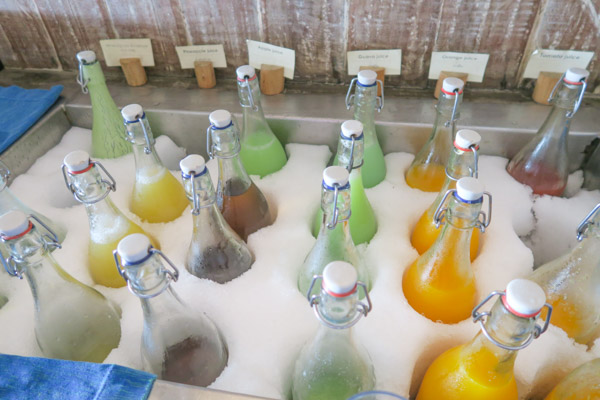 One thing I really appreciated about Evason was that they seemed to have a healthy flair. This table of fresh-squeezed juices even included some green juice. You know I was getting some of that to keep my health up on this trip.
Gotta get those fruits and veggies, guys. And not because omg-I-have-t0-be-HEALTH-or-else. Because I believe fruits and veggies give us energy and protect our immune systems and bodies. Two things I really wanted to maintain on this trip.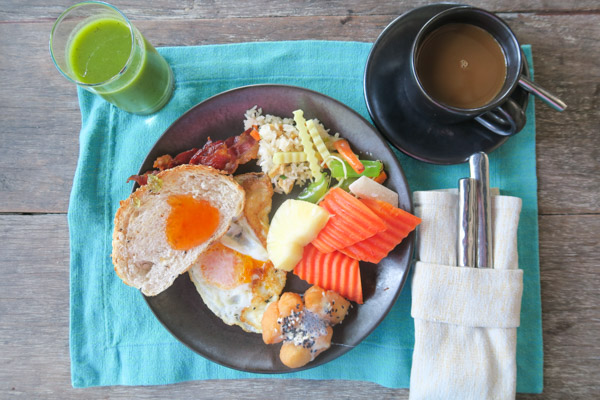 There were more tables, but alas…I knew I couldn't taste them all.
Here's my breakfast plate. With fruit being so plentiful in Thailand, I opted to load up on what I think was primarily their local fruits. They were delicious…so juicy and flavorful. Everything was wonderful. Yum!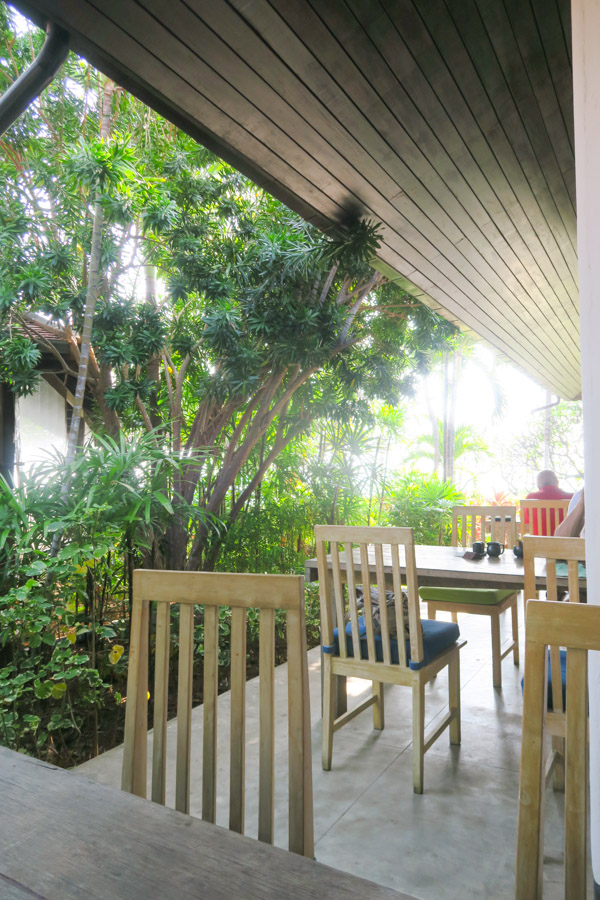 The eating area is quite large. There were many tables inside, but I opted to eat along the perimeter for a greener view.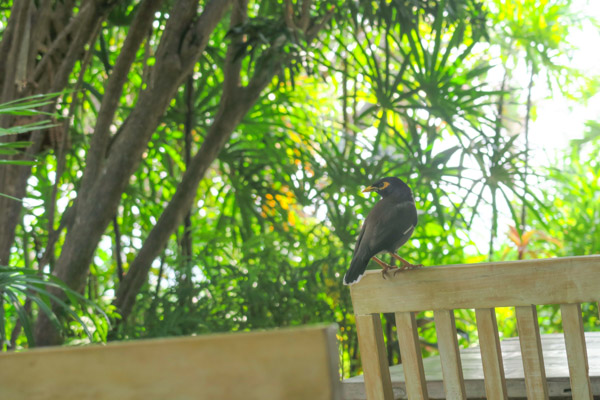 My breakfast date. Ha!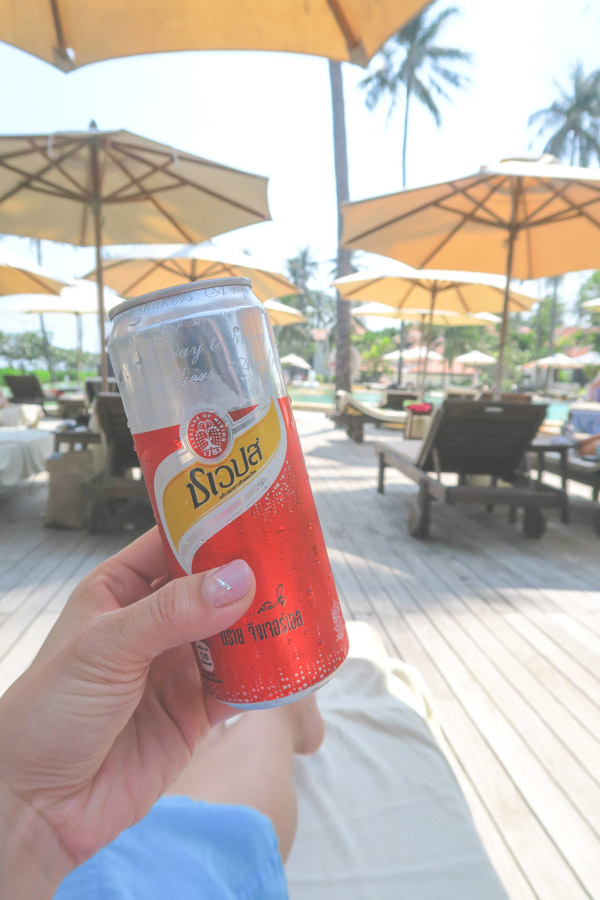 Since I was only staying one night (wahhhh), I went back to the room to pack up. In the afternoon, my stomach started feeling a little uneasy. I think it was from all the travel, time changes, and what not. Plus the food on the plane tasted good but was a little on the heavy side. Now that I eat pretty healthy the majority of the time, my stomach can get thrown off by eating too much rich food.
So while I was waiting for my shuttle to my next resort, I enjoyed this Thai ginger ale poolside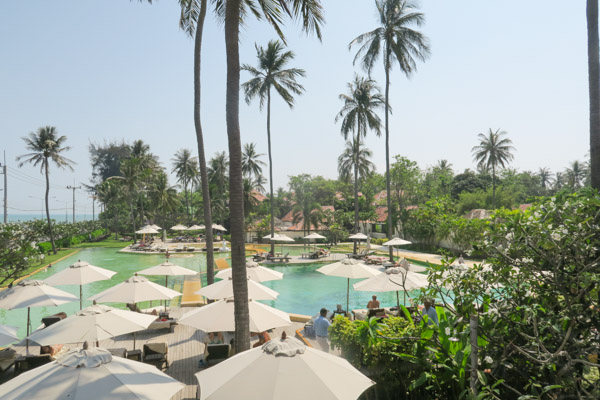 And I found a cool upstairs seating area above The Bar where I had a nice view of the pool area. It was super chill up there.
Be sure to check out the first part of this stay at Evason Hua Hin Luxury Resort Thailand by clicking here. I wrote my full resort review on that post. Plus, in the vlog is a full tour of my Luxury Pool Villa!
More Travel Blog Posts and Vlogs
Click here for the first half of this Thailand post / video
Click here for my NYC related content
And click here for all my other travel content
***
Thanks so much for reading / watching about the Huge Breakfast Buffet Feast in Thailand | Thailand Trip 2018 Part 1 Continued. Cheers!