Hey guys! Now that the cat's out of the bag, I can tell you that for the past few weeks, I've been trying to revisit all of my favorite NYC places one last time. For this "trip", at least. In this post and video, I'm sharing one of my favorite ways to spend the weekend: yoga, food with friends, and generally just walking around the city and taking in all the magic of it. So, let's jump in!
PS I'm thinking about making a NYC Guide for my favorite (mostly healthy) restaurants, workout classes, and things to do. Would you be interested? Let me know in a comment, email, or via social media.
*VIDEO* NYC Yoga Brunch | What I Eat in a Day
Click here to watch if the above player does not work.
Pre-Yoga Oatmeal Breakfast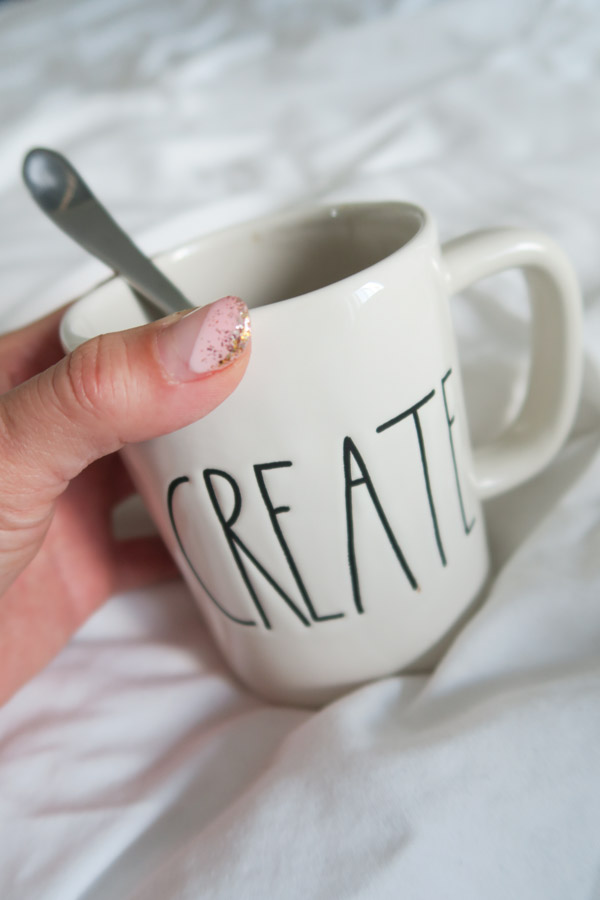 Gotta have coffee to start my day. But I also chug a big glass of water, especially when I'm doing hot yoga later. While starting the day with water is great every day, I literally sit there and chug the whole thing at one time on a yoga day. Gotta get that hydration started early knowing I'll sweat buckets later.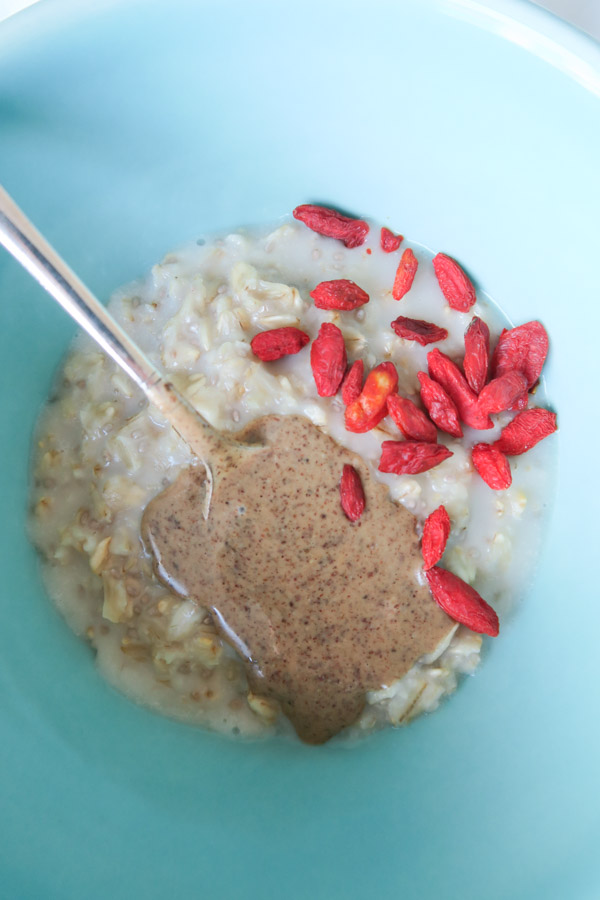 While I can't eat a lot before I work out, I do feel like I have more energy during my workouts when I have a little something. Oatmeal sits on my stomach nicely. I kept it simple with this bowl and added honey, Nuttzo, and goji berries. Goji berries and nut butter taste surprisingly delicious together!
Y7 Studio Hot Yoga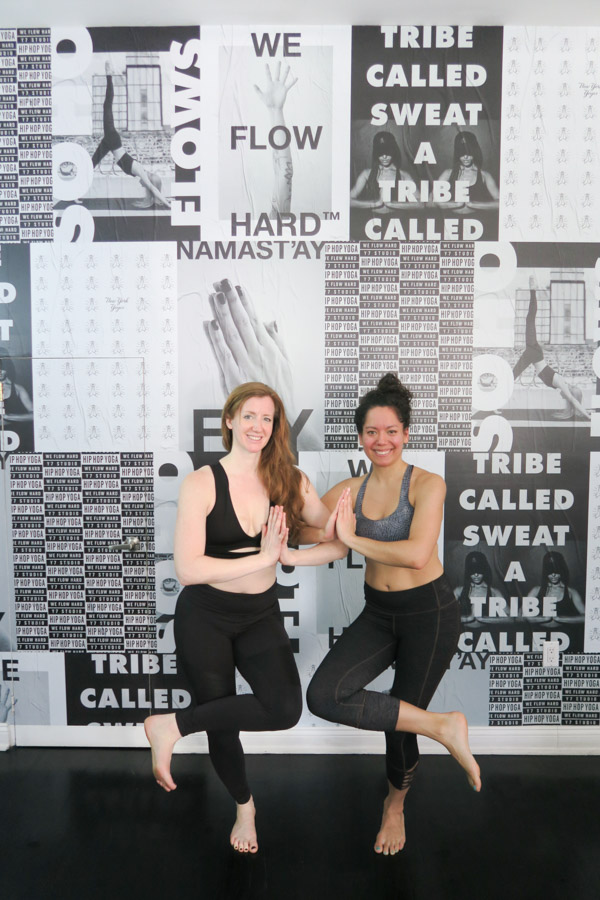 Knowing my time in NYC was running out, I squeezed in one last class with my favorite instructor, Kate Sortino, at my favorite NYC yoga studio, Y7 Studio.
PS Did you see me on their Instagram page recently? They featured my Brooklyn Bridge Handstand photo! Woop!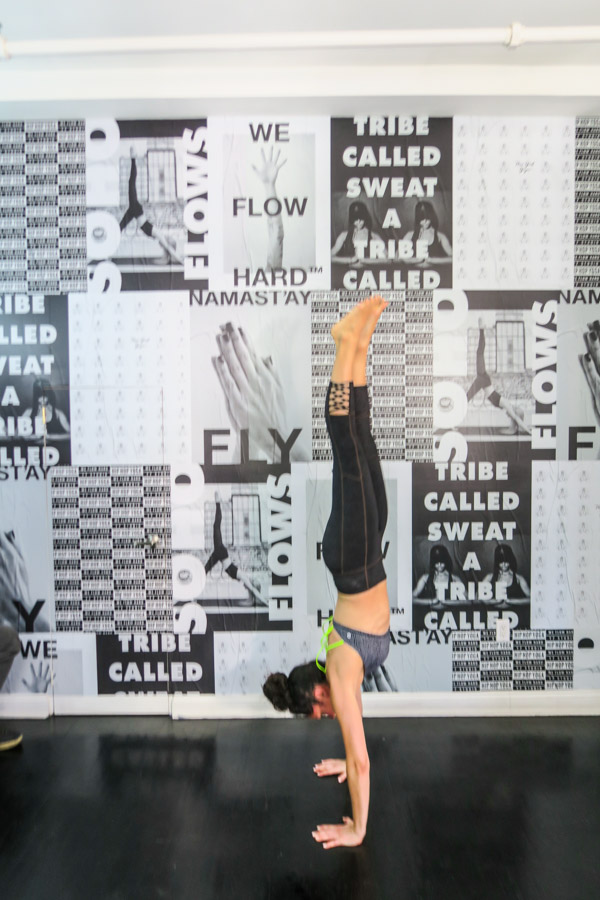 The last time I tried doing this class was (I think) October 2017. My back wasn't as well recovered, and I remembered hoping class would go well despite that. I didn't feel much pain during class, but I was pretty achy the next day. I read it as a sign to wait longer before going back.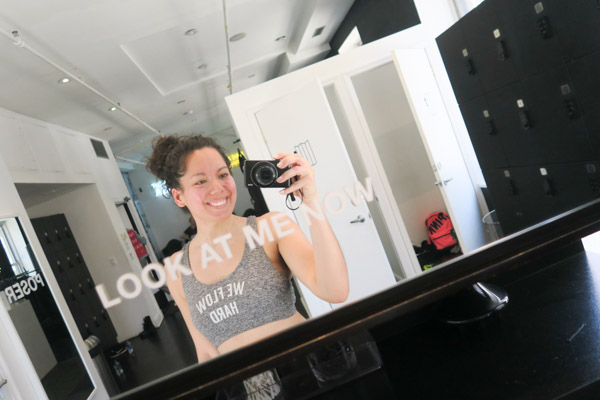 But this time was different! I felt super strong during class, and my back felt great afterwards. It made me feel so good to be able to do a tough yoga class confidently. Finally. I've been waiting so long to be normal again, and it's starting to feel like it's here. I only wish I'd tried this maybe a couple weeks sooner so I could enjoy many more classes with Kate and Y7 before having to leave the city.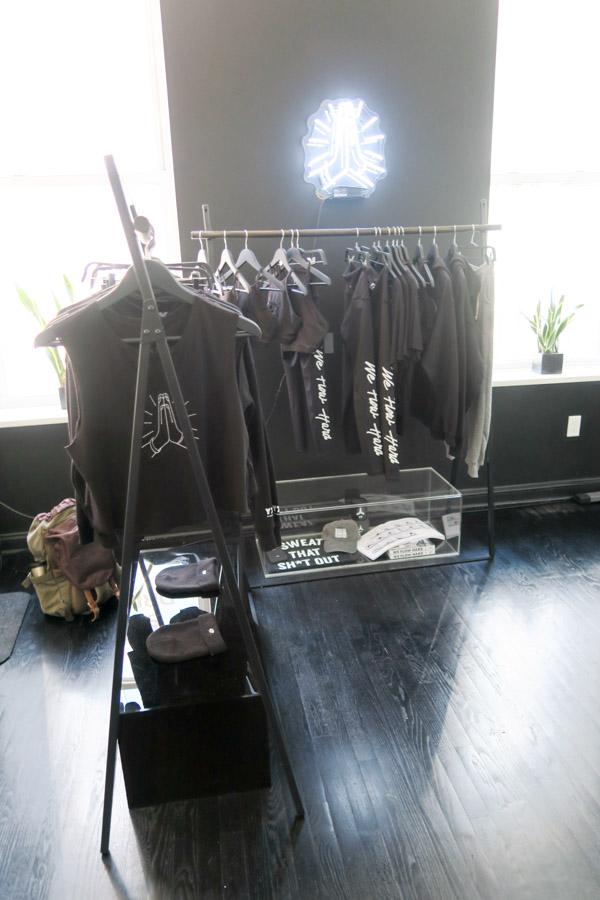 To remember my favorite studio, I decided to go on a shopping spree. Okay, maybe I just wanted the gear. Their clothing is so chic and well made. I seriously love wearing my Y7 clothes.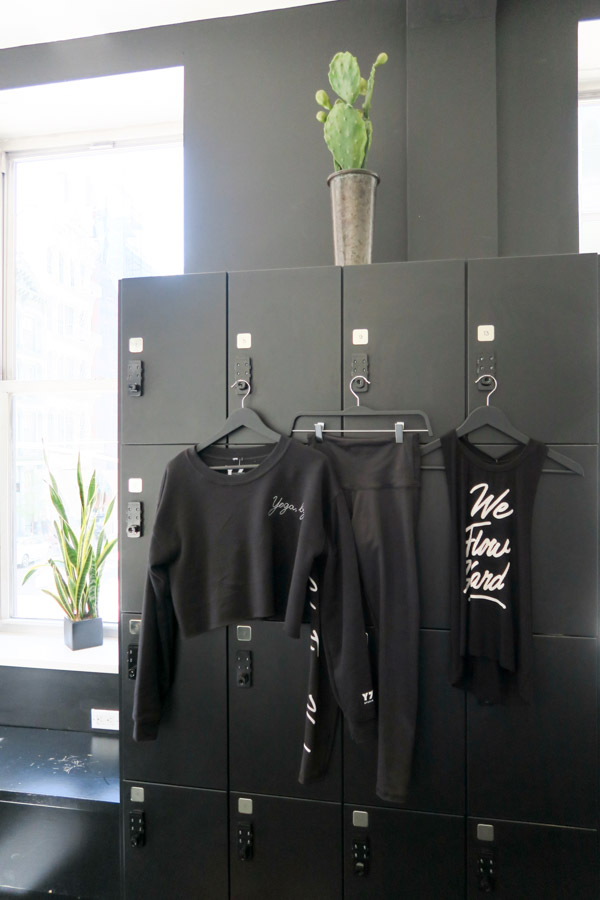 I picked out a cropped sweatshirt, pants, and a tank to try on.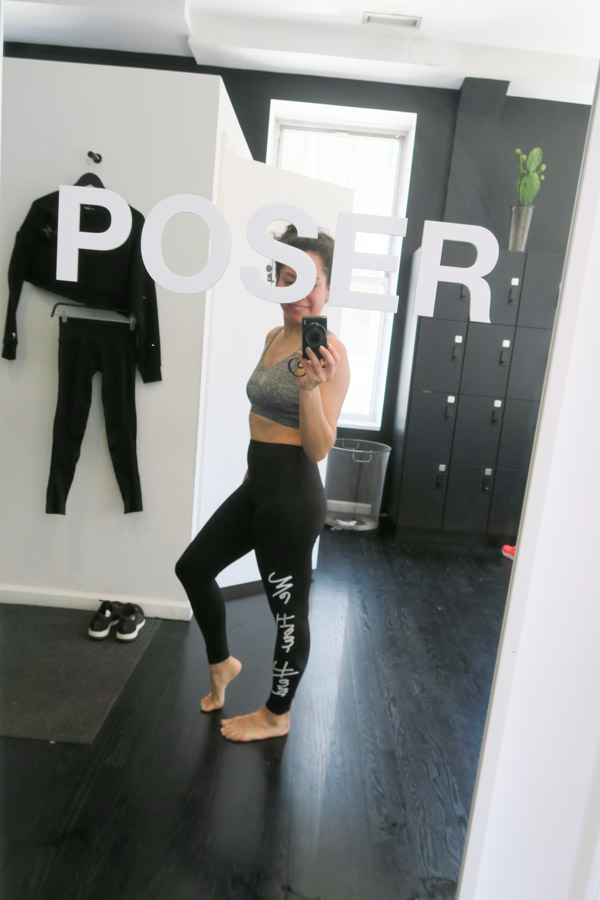 Of course I loved all of them and also grabbed the "Brooklyn We Flow Hard" sweatshirt that I've wanted to buy there for the last 2 years. You'll probably be seeing that in my upcoming Insta posts and blog photos.
ChaCha Matcha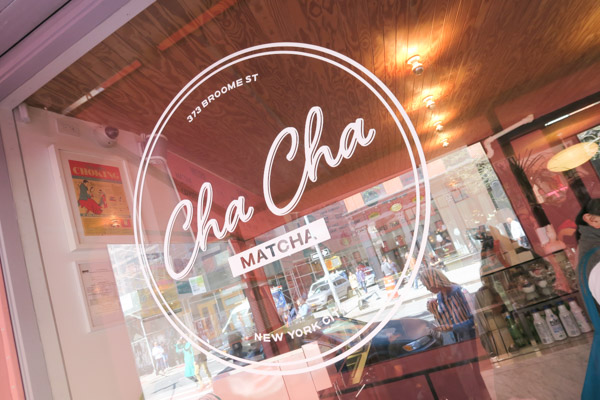 Kate and I had plans to grab brunch after class, but the restaurant had a bit of a wait. Luckily, ChaCha is right around the corner.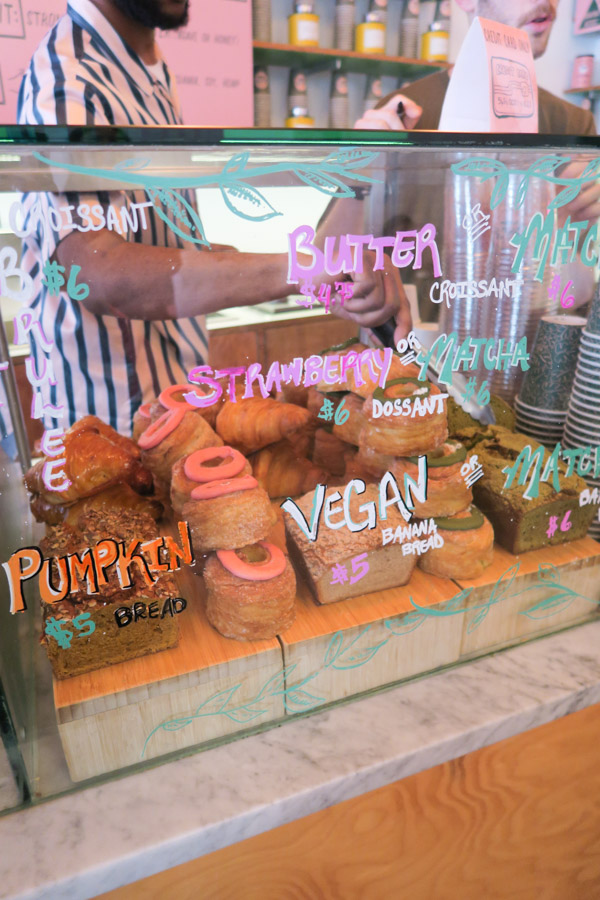 Mmm…baked goods. It was hard to resist these, but I knew we had a lot of food coming soon.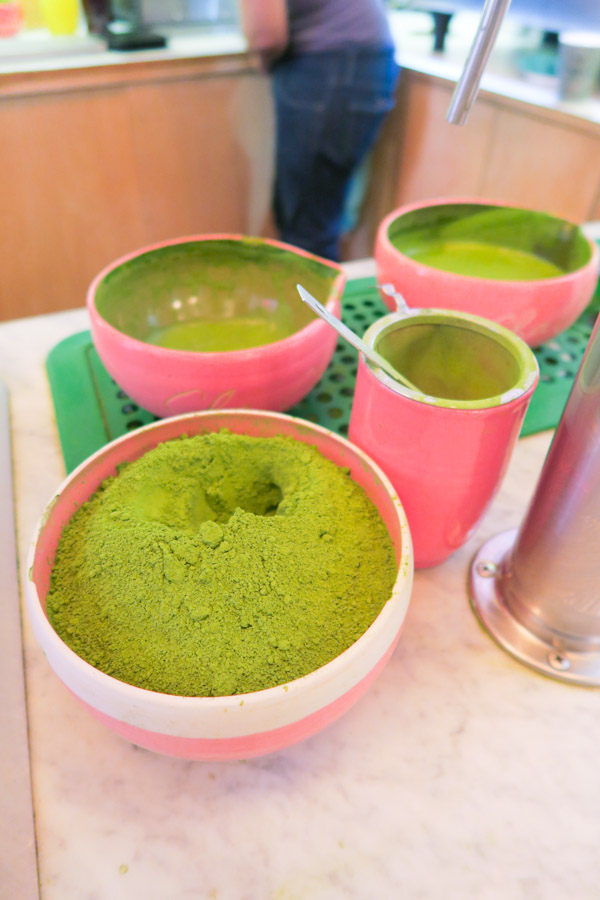 So fresh and so green-green.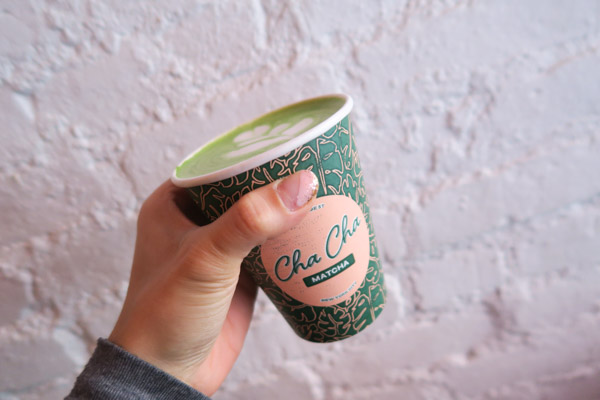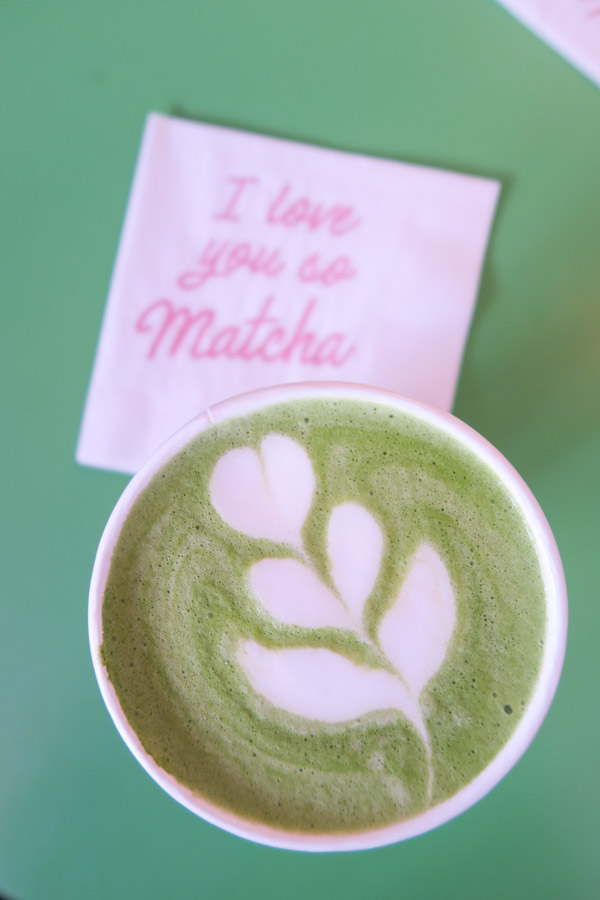 I went with the coconut matcha latte, which was delicious. Apparently, they sometimes put palm trees in the foam, but not today! That would have been cool to see.
Two Hands Brunch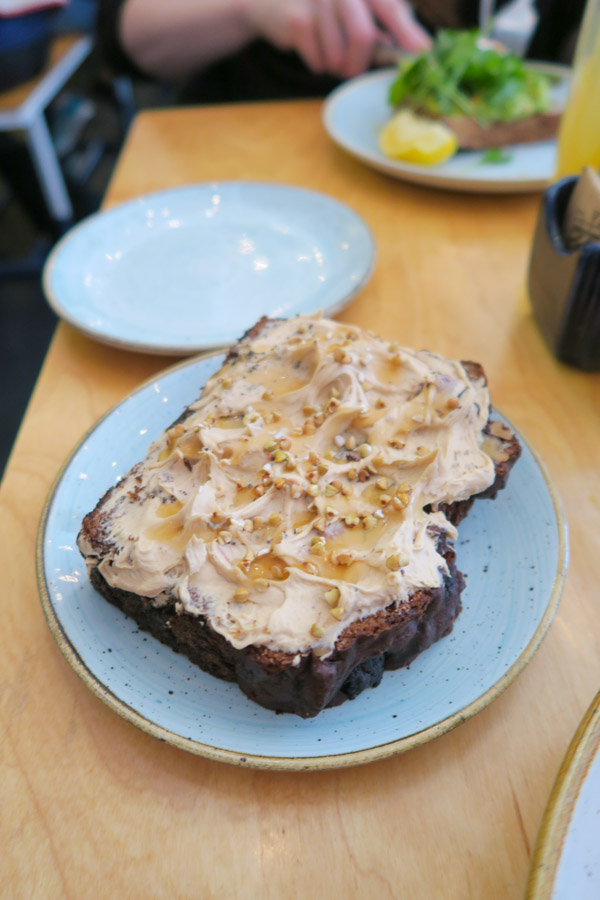 Also on my agenda, hitting up my favorite restaurants, including Two Hands. This restaurant is just short walk from the Y7 SoHo studio, and I thought Kate would really enjoy it. She did!
We shared a piece of the banana bread. Def recommend getting this.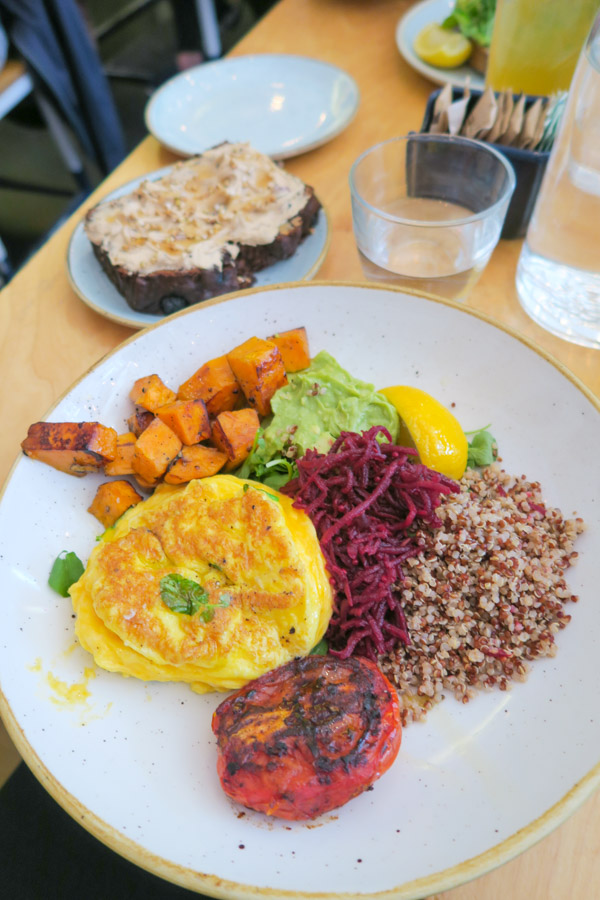 And I went with one of the bowls for my brunch. In the mix: eggs, a roasted tomato, beets, quinoa, avocado, and roasted sweet potatoes. The seasoning is really light on this so the fresh ingredients can speak for themselves. This bowl is super filling yet light. Definitely great post-yoga recovery food to re-fuel.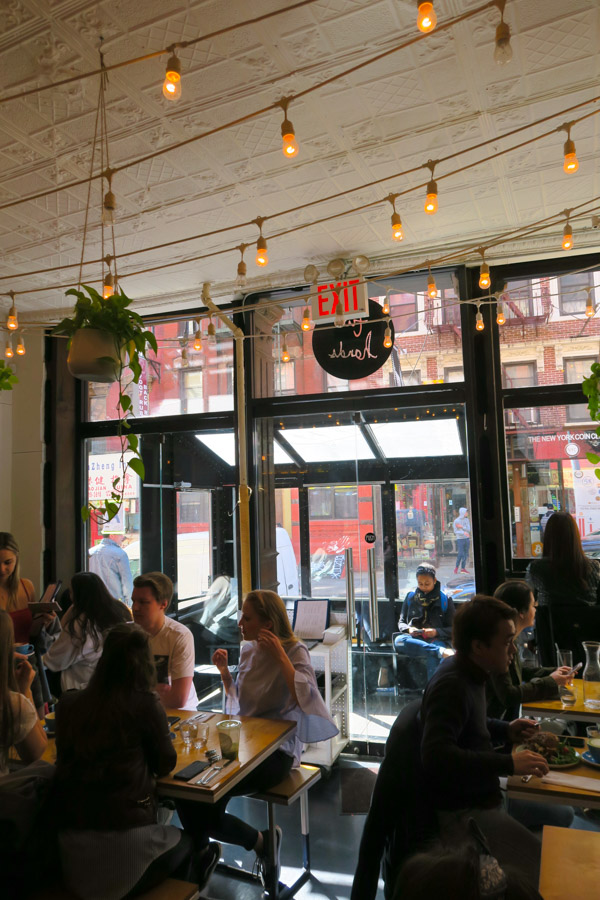 The space is a little small, but everyone here is so friendly. I'll miss it for sure!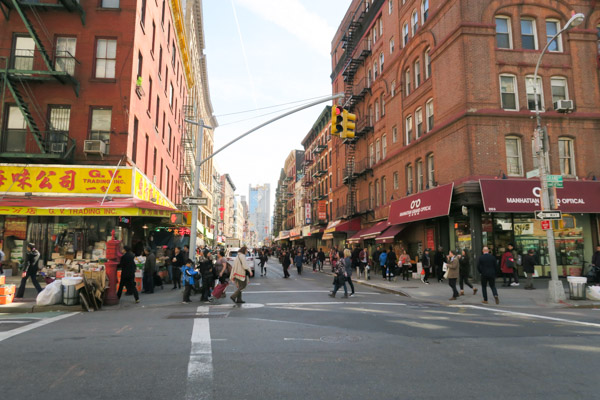 Boba Guys Canal Street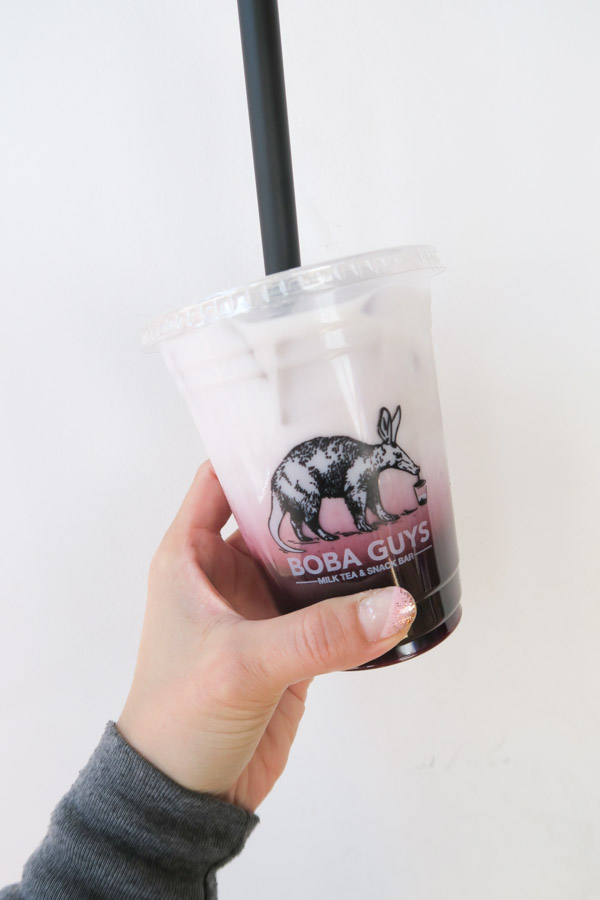 Though I was completely stuffed, I passed Boba Guys' Canal Street location and couldn't resist getting a bubble tea while I was walking around. Gotta maximize my last couple weeks in the city, right?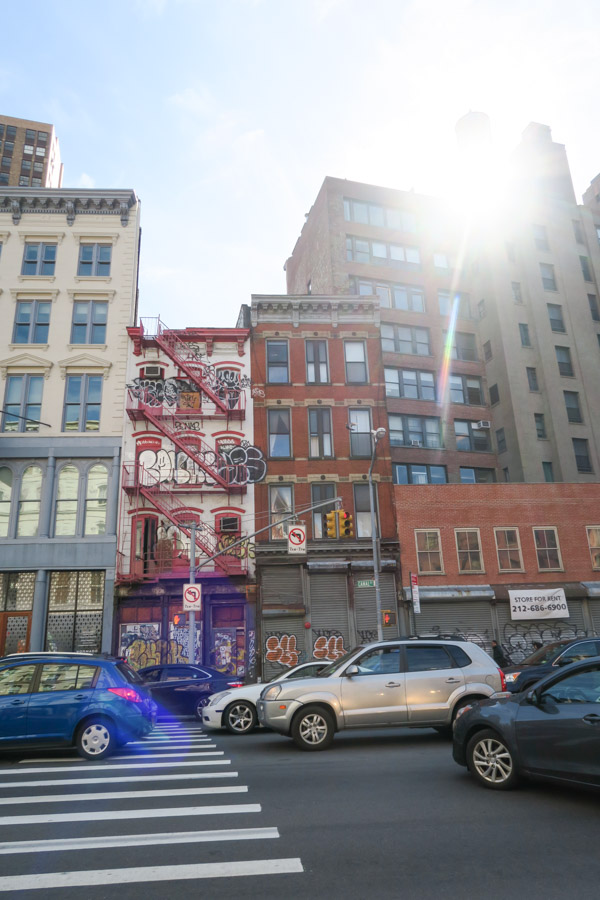 The day was perfect. Not too hot, not too cold. The sun was shining so brightly, and I was so happy just walking around and enjoying the day. Do you ever have that feeling? Where everything seems so nice and you're just feeling really…present. Love that so much!
I met J for a working sesh before dinner at my fave…
Westville Dinner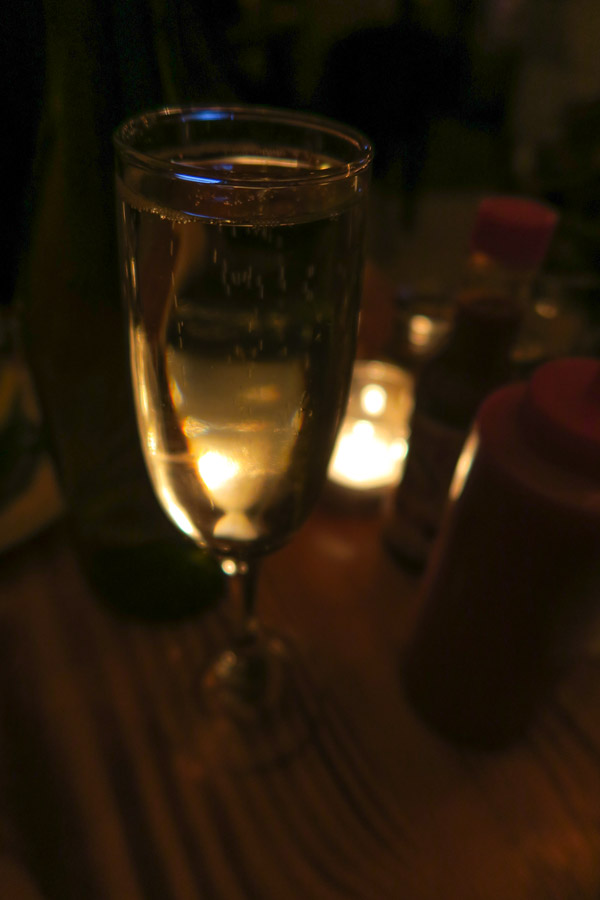 Decided to go with prosecco for my drink.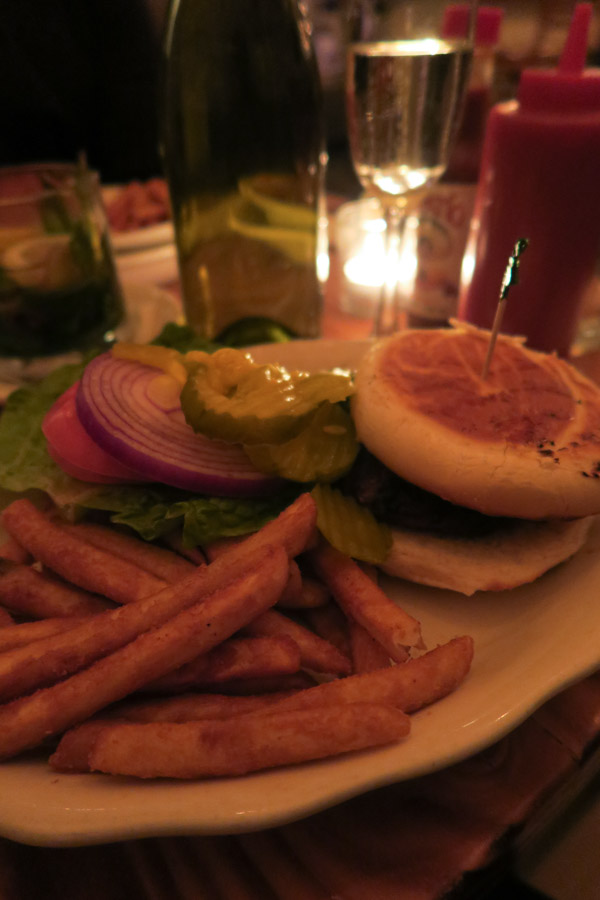 And I switched from my usual crispy chicken to the burger. They do a really nice one here. It has a great chargrill, and I love that it's served on a Portuguese r0ll.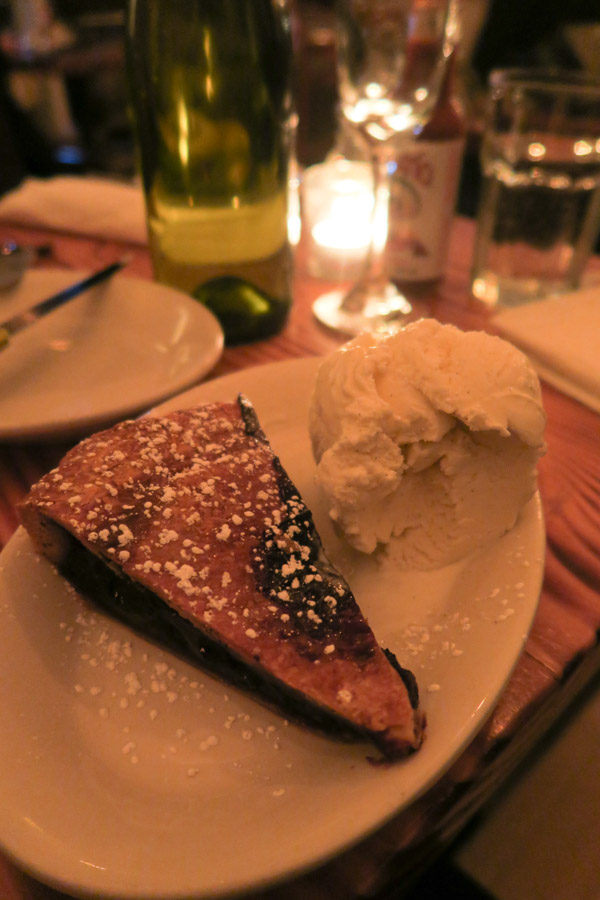 And #yolo so we shared a slice of blueberry pie. Westville makes their desserts in house, so they're seriously divine. I'm not usually a big pie person, but I definitely wanted to have this one last time. This trip, at least! I'll be back!
More NYC Posts
Click here for more of my NYC posts
***
I'm working on the blog post to go with my NYC announcement video. Coming soon. Stay tuned!
Thanks so much for reading and following my journey. I've enjoyed reading your supportive comments and Instagram messages. Can't thank you enough for all the good vibes!