My jewelry business (D Celestine) and love of beads of all shapes and sizes has sent me on many-a-trip to the local bead store of whichever city I'm in.  My new passion for yarns now has me in search of the local yarn shops of whichever city I'm in.  I took advantage of being out of town this past weekend to scout out the yarn shop of my MIL's town and found out about Yarns, Etc. through a quick google search.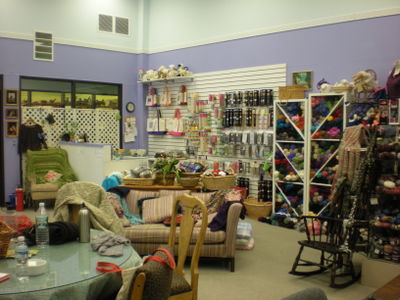 Upon entering the store, I was immediately greeted with a friendly "Hello!" from the shop owner, Mary Stowe.  Mary offered me a helping hand more than once while I browsed her beautiful collection of yarns in search of yummy strands for future Christmas presents.  As usual, I fell in love with more yarns than I could get in one day.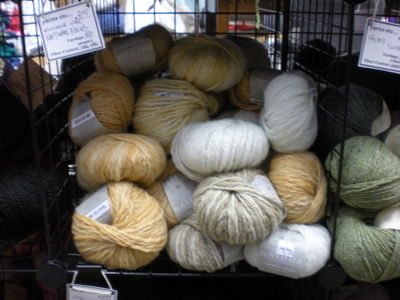 I'd love to have a ball or two of this Nashua Handknits Natural Focus in Indigo (color NFW.0085).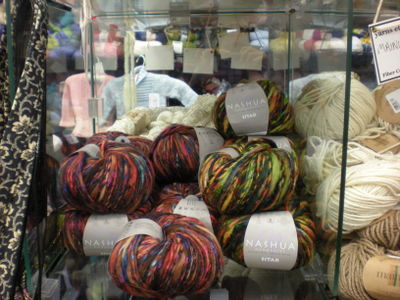 I'd also like a couple balls of Nashua Handknits Sitar in Olive Tree (color NST.0771).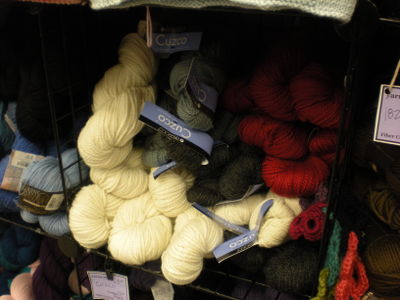 Oh, and I'd never heard of the Cuzco by Berroco, but Berroco is the brand of yarn I'm using for my
ripple afghan
and it's really great stuff!  I'm sure this Cuzco is just as nice.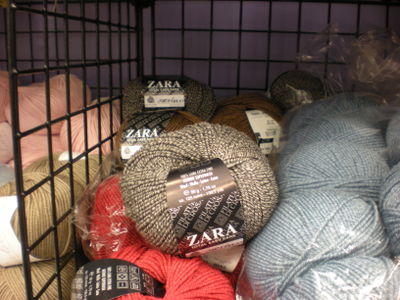 I'd like to make something nice, and knit, and lacy with this Zara Total Easy Care Merino Extra Fine in color 1653 – a black and white combo that would be so chic as a scarf.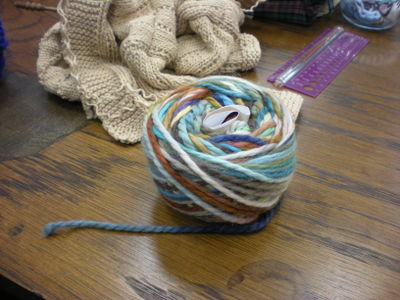 I've been doing really good with the whole "self-restrain" thing and managed to only get three balls of yarn.  Two, which I won't show for now and the one pictured above – Misti Alpaca – Hand Paint Chunky in the color Havasu – a beautiful colorway of browns, blues, turquoises, greens with hints of yellow and pink.  I'm supposed to be making this as a present for Christmas, but I really want to keep it for myself…haha.  At least I know where to get more should I decide I "
need"
some.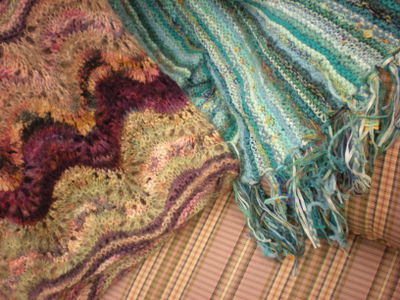 Oh, and can I just quickly share these sample afghans that grace the shop's couch?  Mary knitted these with her own two hands, and I think they are fabulous!  Aren't they gorge?!