I got totally side-tracked, yet again, on my other project and ran out of time to post yesterday's food journal…here goes…
9:30 am – Coffee – Content (5)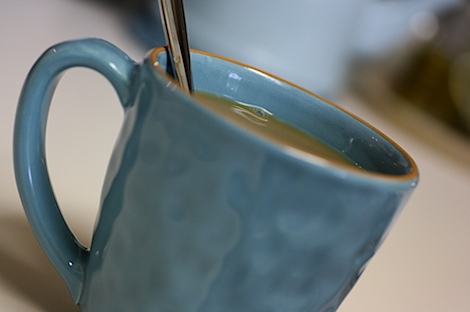 Bailey woke me up a little earlier than normal, so my day started with him licking my hand to alert me it was time to take him out. I took Bails out and quickly brewed some coffee – a mix of leftover coffees – the last of my FM Hazelnut coffee, the last of my TJ's Bolivian coffee, and a bit of TJ's Cafe Pajaro to round out the mix.
11:30 am – AB Toast + Ginger Tea – Content (5)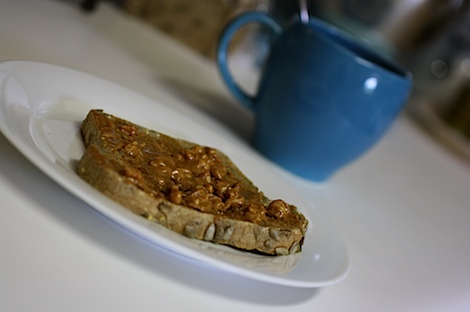 I decided to wait for hubby to wake up before doing anything for breakfast in case he wanted to cook something together. That turned out to be a mistake b/c the man can sleep in for hours! I ended up basically skipping breakfast (or replacing lunch with it) – not the healthiest idea, but it happens.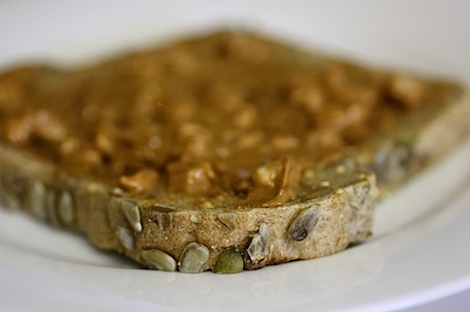 I had a piece of Dakota bread toasted with Barney Butter…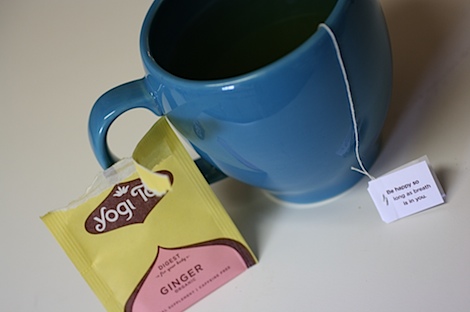 …and some Yogi Organic Ginger tea with honey.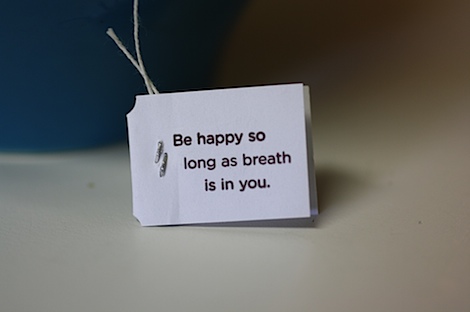 Yogi Tea quote of the day: "Be happy so long as breath is in you."
7:30 pm – Fish, Roasted Potatoes, Steamed Cabbage, Tea Cookies – First Signs of Feeling Full (6)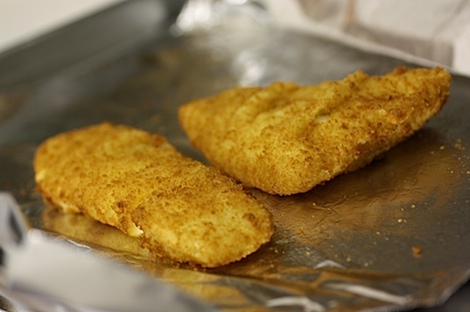 We decided to have the dinner we were supposed to have on Saturday on Sunday instead – starting with TJ's breaded cod fillets.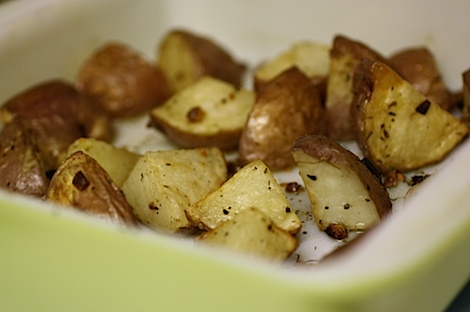 We also had herb + garlic roasted potatoes in olive oil…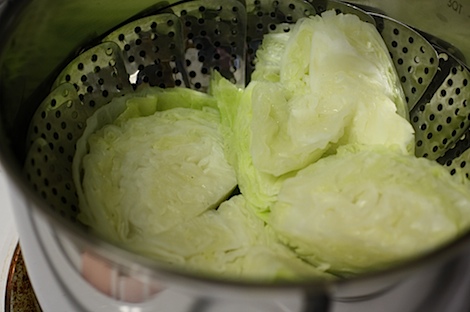 …and steamed cabbage.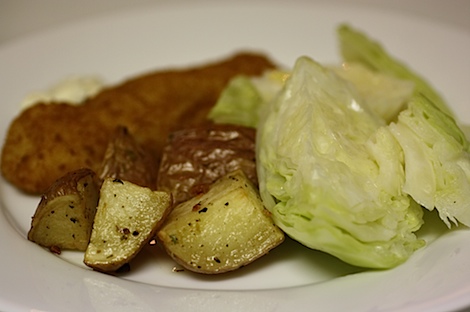 Dinner was simple, but good – the potatoes were the best part.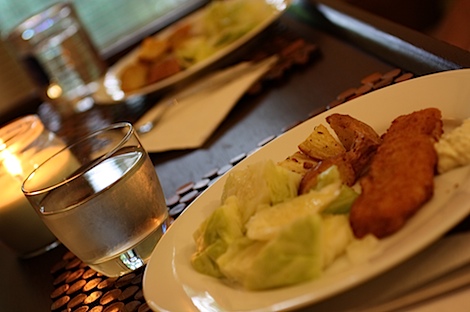 I just had water with dinner.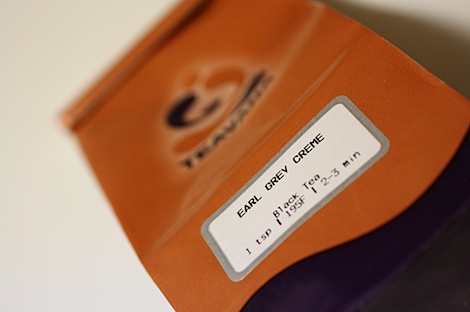 My sweet tooth was kicking in after dinner, so I decided to whip up a recipe I saw on that new Food TV show I mentioned awhile ago, Five Ingredient Fix – Claire Robinson's Earl Grey Shortbread Cookies .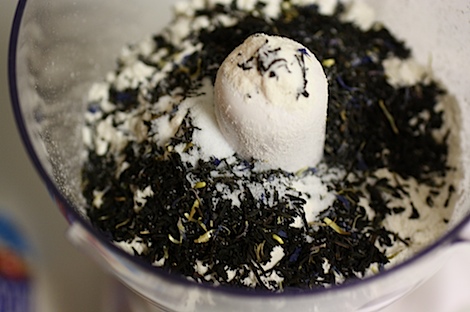 The recipe started with Earl Gray tea.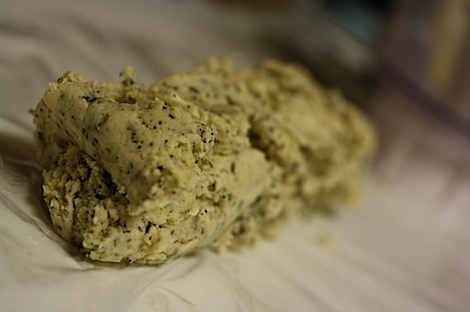 The dough was put on a piece of saran wrap…then, rolled and wrapped up and chilled for 30 minutes.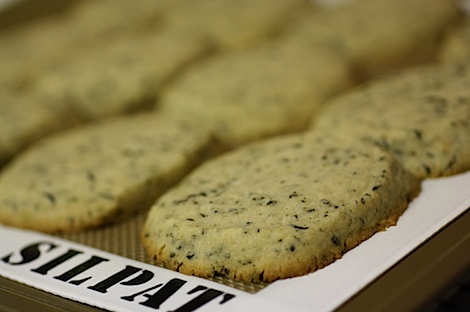 I think I did the recipe wrong because it was supposed to make 2 dozen, but I ended up with 13 cookies. I think I made them too wide or something.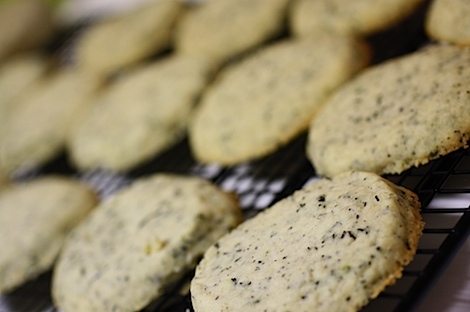 The hardest part of this recipe was all the waiting.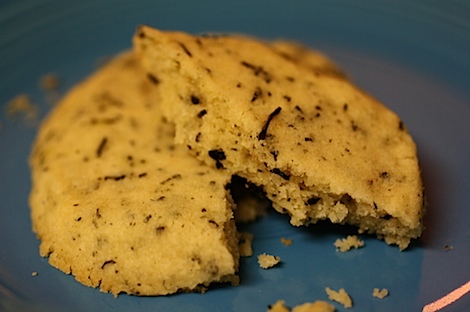 The cookies were quite good, though. I enjoyed mine with a small glass of 2% milk. Hubby had one cookie, and my co-workers enjoyed the rest of the cookies on Monday at work.