I tend to find myself stuck at home a lot on the weekends with that overwhelming feeling of having so much to do around the apartment, but I'm working on this:
1. I'm going to start downsizing – less stuff, less to manage, less to worry about
2. I'm going to start forcing myself to prioritize FUN higher…you have to balance things, right?
Saturday was spent forcing myself to have fun:
Firstly, I went to a fabulous zumba class for a beautiful, yet really tough hour. This meant I successfully completed going to zumba 5 out of the last 7 days! I'm so proud of myself. I was so tired Saturday, but I just pushed myself through class. Phew! All in all, I burned about 2,500-5,000 calories over the last week (based on the estimate of 500-1000 calories per class).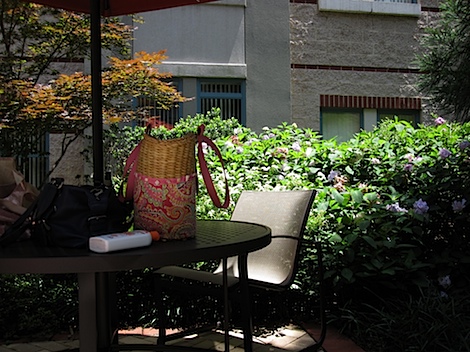 After class, I went with one of my zumba friends to hang out by their pool and work on my tan. Saturday was the first day I've been to the pool this summer!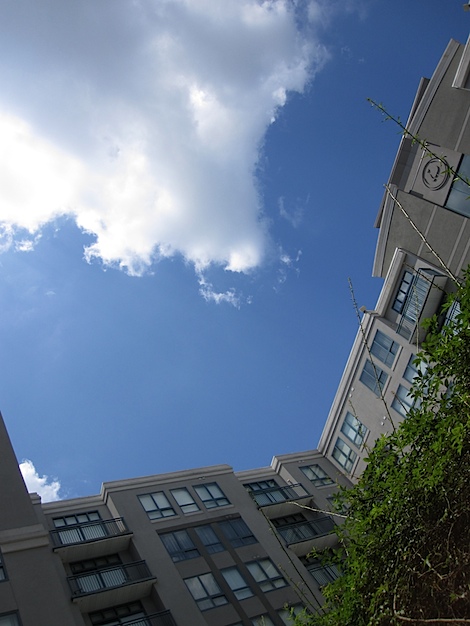 Amazing blue skies!
Our pool is closed, so I'm lucky my friend had me over to hers. We also met up with another zumba friend at the pool – so fun, but I had to leave around 3:15pm to pick up my car from the shop. Ugh!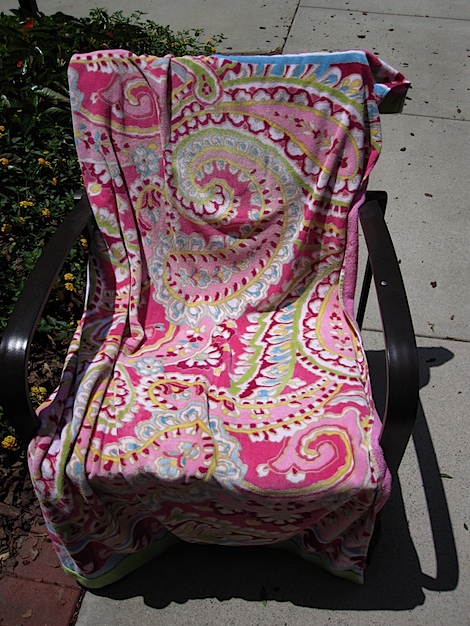 My pool/beach towel. I love these oversized Vera Bradley beach towels . Not that I have many, but I usually try to find them when they go on sale. I do think they're worth full price because of the size, softness, and pretty patterns.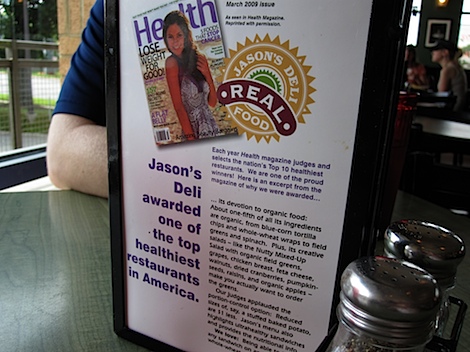 After picking up the car, hubby and I went by Jason's Deli . I haven't been a huge fan of Jason's Deli until recently now that they've ramped up their menu and moved their focus to organic foods and "real food". Apparently, Health magazine has also taken notice.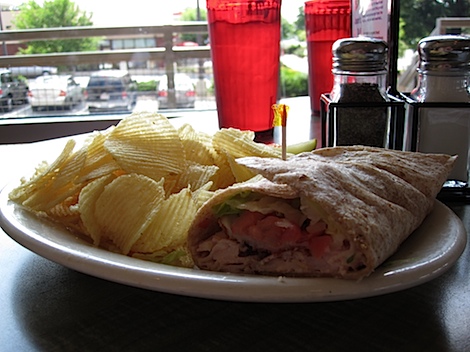 Hubby and I split the (I think it's called) Cafe Wrap. The restaurant was actually thoughtful enough to go ahead and split our plates for us. I love little touches like that.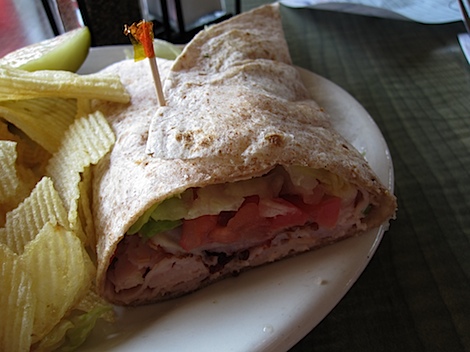 Yum!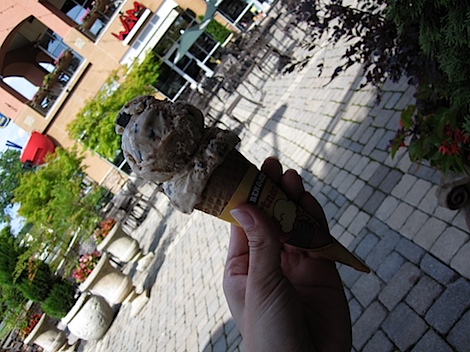 After lunch, I was really craving ice cream! Probably because of all that zumba and the hot sun from the pool. I'm not sure where the craving came from because ice cream isn't typically something I crave…in fact, I rarely want it. Anywho, I got the Oatmeal Cookie flavor, which was really delish.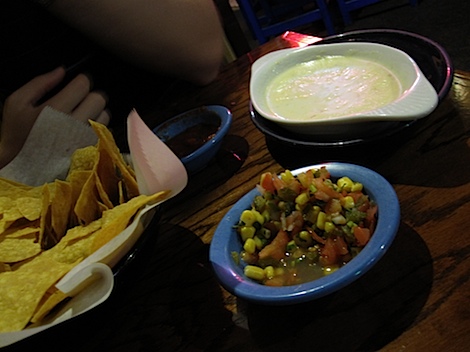 For dinner, hubby and I hit up our fave Mexican spot in town, 1900 Mexican Grill. We started with 2 salsas and some hot cheese dip.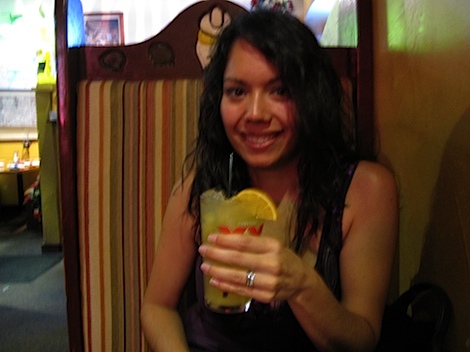 I got a margarita – the Orange Pineapple Crush, with muddled pineapple. Yum!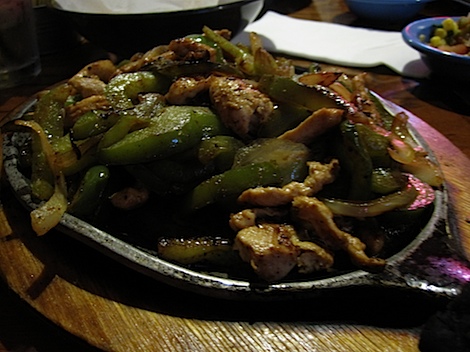 For dinner, we got the chicken fajitas…so good! Our plate was really loaded up.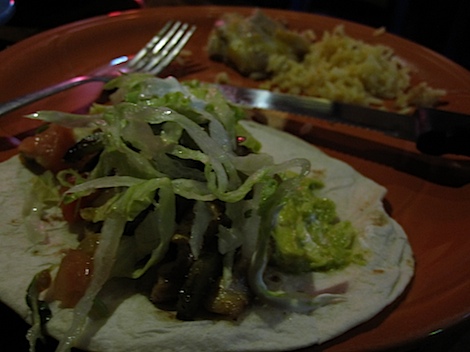 Not sure I was much help by eating only 1 fajita and a wee bit of rice and beans.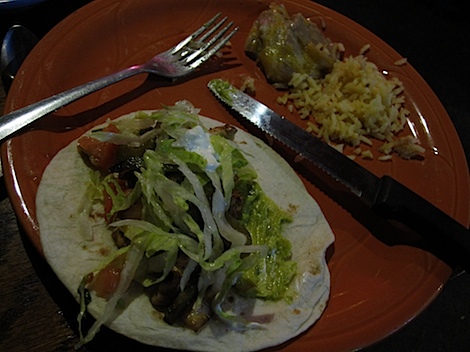 I was stuffed, but everything was so tasty.
After dinner, hubby and I stopped by a friend's place where we met up with a bunch of people and headed to a local bar for some evening drinks. Make that "drink". Hubby and I only had 1 more drink and called it an evening.
I have big plans for Sunday, but I'm taking a risky approach to the day's events – will explain later. Promise. Wish me luck!