I fiiiiinally got around to trying one of the yummy recipes from my Clean Eating magazine. I actually have 2 more planned and can't wait to try them!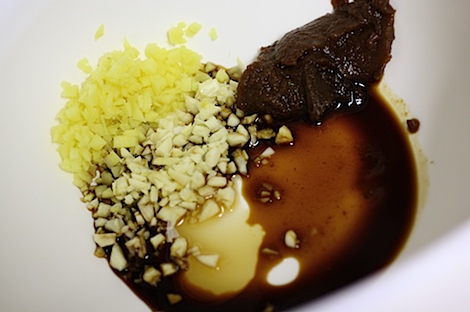 I got my magazine/recipe ready, along with the marinade for the meat.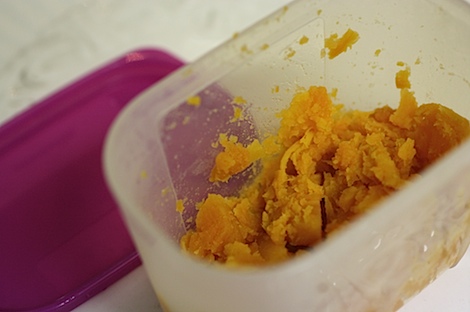 We had one large sweet potato, which we picked up from the market earlier and it made more than enough for hubby and me. I pulled out a few extra cubes and smashed them in a tupperware. These leftover sweet potato pieces will be tasty sprinkled with brown sugar and eaten with lunch later this week.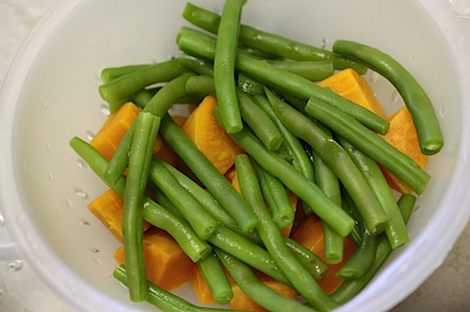 Freshly cooked sweet potato and green beans (the green beans were from the farmers market, too).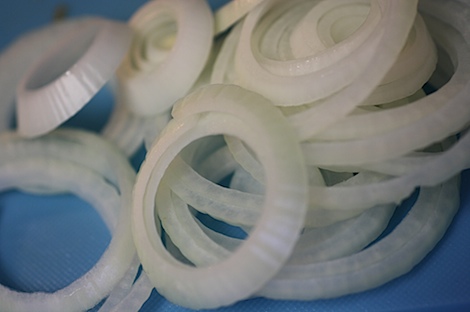 Thinly sliced yellow onion.
Heating through – almost ready to eat!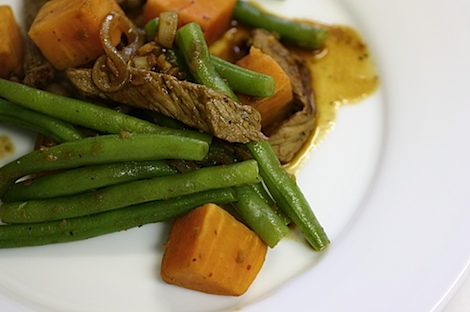 All done and so colorful!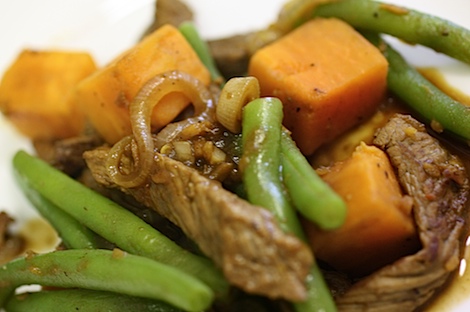 A closer look.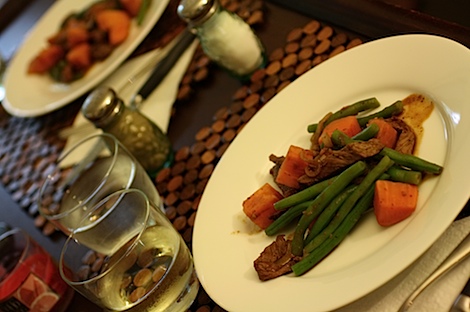 Hubby and I enjoyed our dinner with a lil pinot grigio and water.
I didn't have to make many changes to the recipe. I just sized it for 2 and subbed boneless rib-eye for the eye of round (because it was what I found).
I have to admit, I thought the combo of sweet potato in a slightly-Asian-themed dinner seemed odd, but it actually worked quite well. I loved how "clean" the meal really seemed to taste to me. Hardly any processed foods in there. The recipe was also super simple and I loved how it put together flavors and ingredients I wouldn't normally pair.
The more I read this magazine, the more I like it…I'm starting to consider signing up for a subscription. I signed up for Body + Soul awhile ago and haven't received it yet, so hopefully, this guys would be more timely.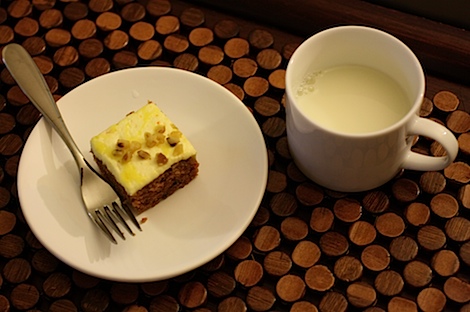 For dessert, I had some of the last of the yummy carrot cake I took home from the ChasRunner dessert party. I enjoyed a piece of the carrot cake with a wee bit of skim milk.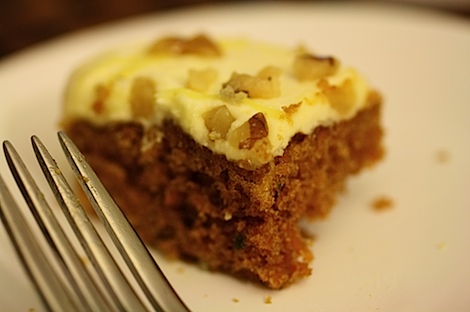 Make that TWO pieces…heehee. Yum!
Have a great week everyone!