Kath told me a long time ago (if I remember correctly) that it's after your first jar of Barney Butter that you really fall in love with it. For me, it's been 2 jars.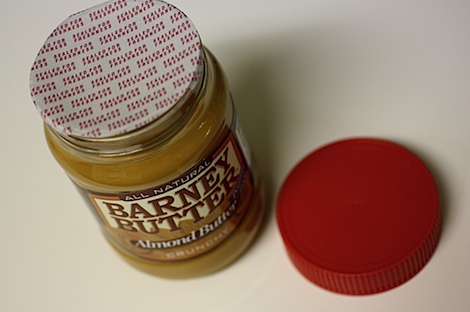 Don't get me wrong, the first 2 jars I uber-enjoyed, but after the second jar ran out, when I tried using regular peanut butter…it just. wasn't. the. same. Barney Butter has a depth of flavor that others can't seem to compete with.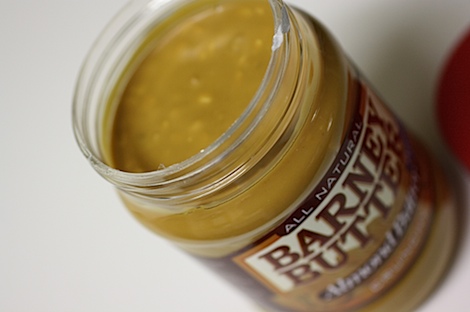 Lucky for me, I cracked open a fresh jar of Barney Butter, which I picked up yesterday.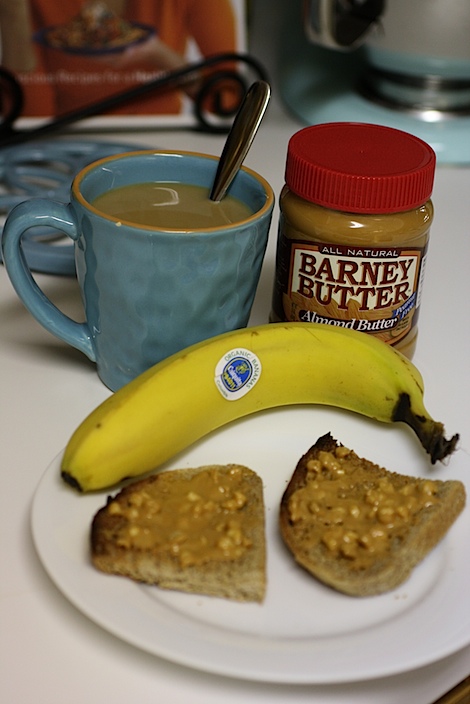 Barney Butter makes breakfast better.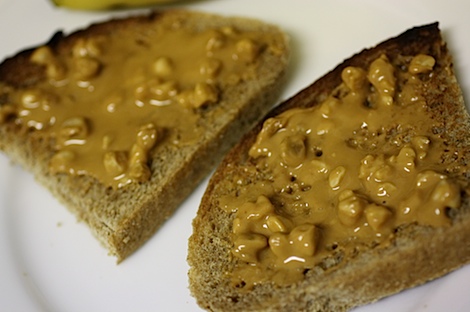 I enjoyed my Barney Butter today on hot, toasty Great Harvest Honey Whole Wheat.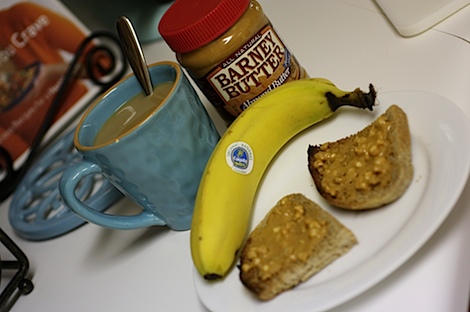 Breakfast toast + banana = well-rounded.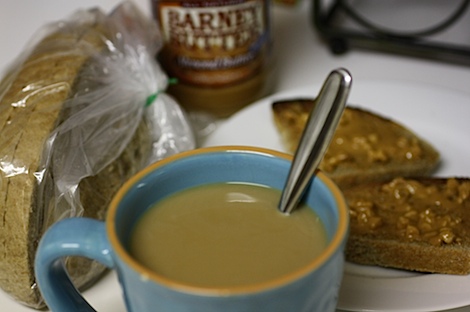 Breakfast + New Coffee Flavor = Awesomeness!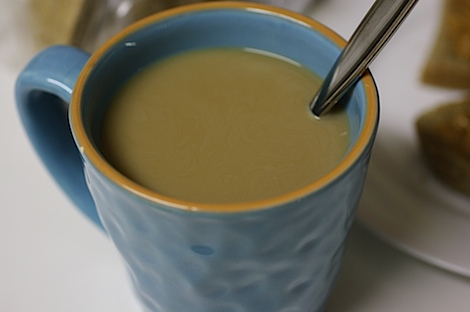 I got to try my new Fresh Market coffee flavor – Molten Chocolate. After scooping the coffee yesterday, my hand smelled like chocolate the rest of the afternoon – and they didn't even touch any beans! So, this morning, I blended 1/2 Molten Chocolate with 1/2 Breakfast Blend to tone down the chocolate factor.
The result – delicious, rich, chocolate/coffee caffeine. Hubby hated it, but I LOVED it!
So happy to have a fresh jar of BB and some new coffee…ahh…it's the little things in life sometimes, no?
Big Happy Birthday to Kelsey!!!!!!!!