With my company's Food Day happening on Friday, I knew I had to cook something (no matter how tired) Thursday night. What better to make than cookies for my Holiday Cookie Challenge?!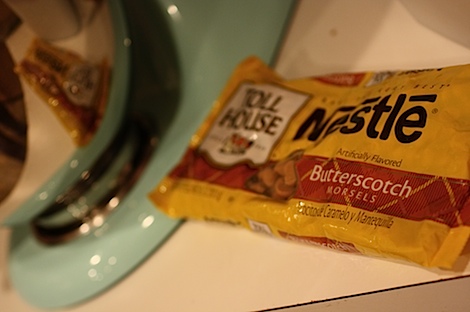 I didn't know what to make, so I just went to the grocery store and picked up semi-sweet chocolate chips and butterscotch chips and figured I'd surely be able to bake something with them.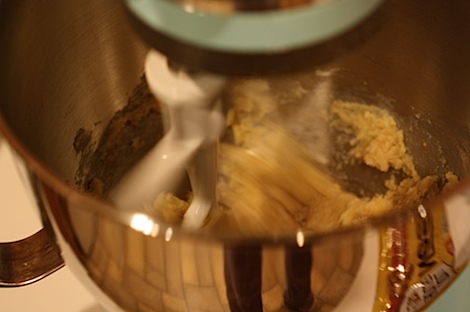 After some browsing on the web, I settled on making Oatmeal Butterscotch Cookies (click for recipe) . I made a halved the recipe and used organic butter.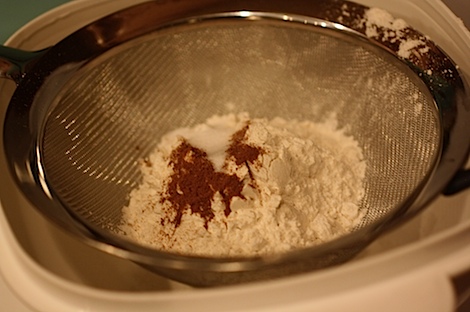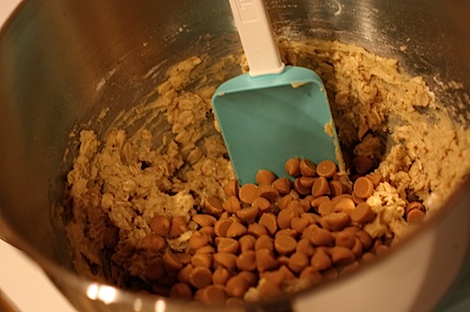 The cookies mixed up quite nicely.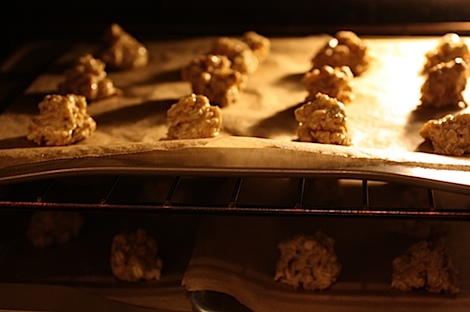 After reading some reviews, I decided to bake my cookies at 350 degrees F for 9 minutes.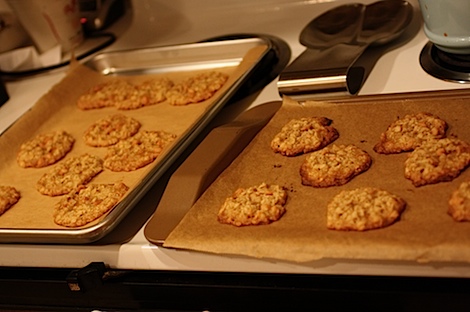 I got quite the variance in my cookie doneness – must have been the different pans! Look how much darker the cookies are on the right!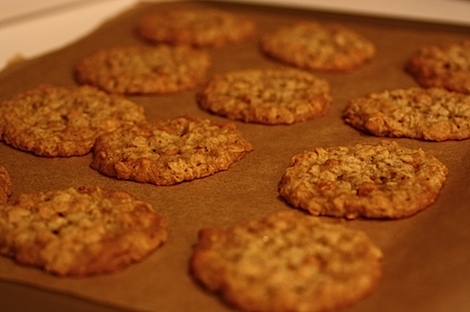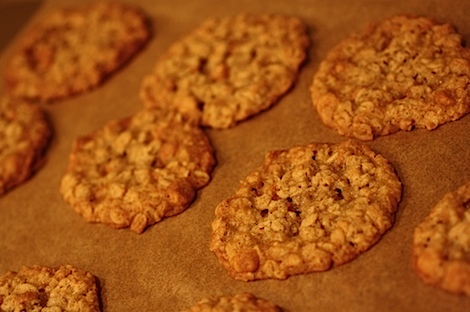 The cookies smelled amazing! I had forgotten how yummy butterscotch smells and tastes!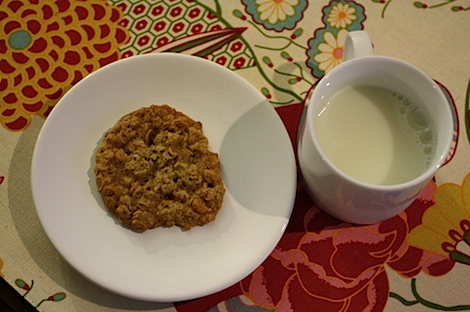 Perfect with some skim milk!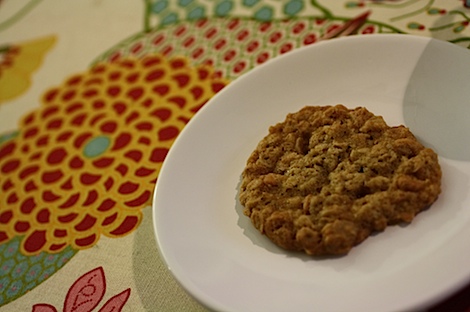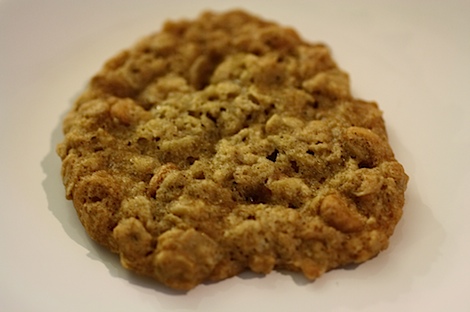 Oh yea! I had to taste test a couple…you know…to make sure they were ok to give out to my co-workers and friends. They were faboo – nice and chewy! I may play with the recipe a bit…I think it could possibly use some more flour or something, but the flavor was quite nice.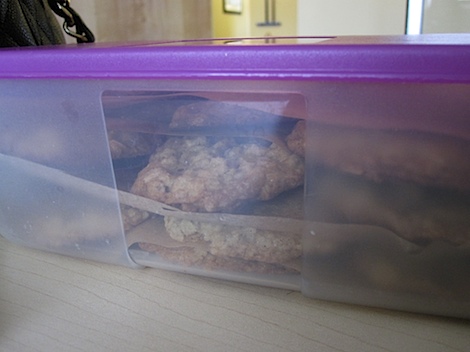 I used the parchment paper I baked with to line a large tupperware and keep my layers of cookies separated.
Ahhh…all ready to go for Food Day!