I woke up excited about my leftover spelt banana bread.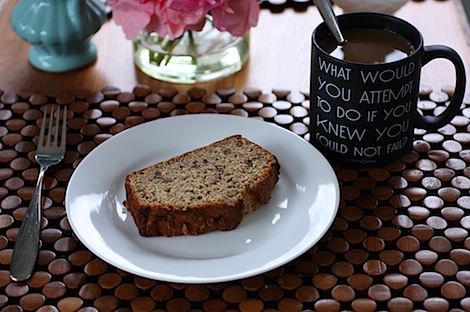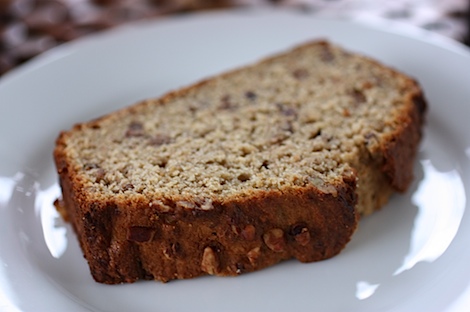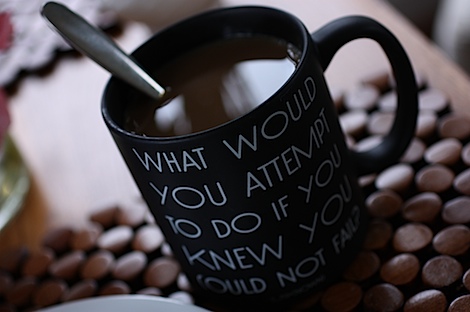 Plus Earthfare house blend in my motivational mug
What would you attempt to do if you knew you could not fail?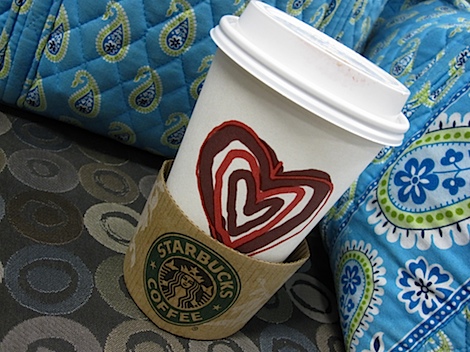 Starbucks Monday! I got my fave – a vanilla soy latte.
Aren't the new Sbucks heart cups adorable? I heart them.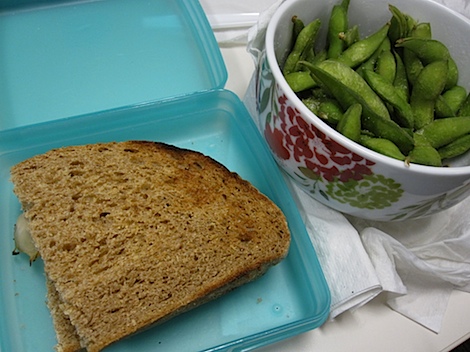 Lunch – toasted turkey sammie and edamame. I didn't have any fresh veggies in the house so I packed up some frozen edamame.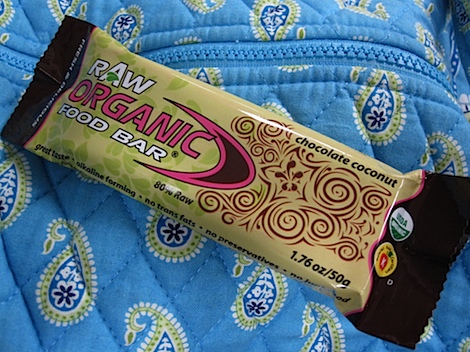 Zumba fuel = Raw Organic Food Bar in Chocolate Coconut (won on twitter).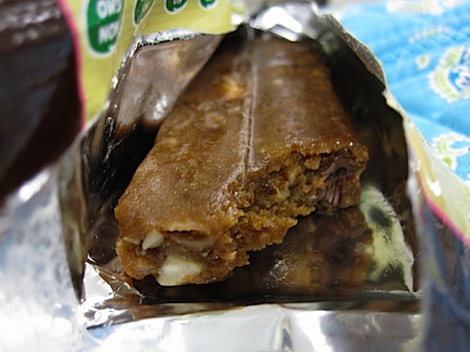 Hallo deliciousness!
Workout
Post work I enjoyed 2 lovely hours of ZUMBA!
I think I over did punching in class last week and may have strained something so take that plus my lateness getting my fitness challenge post up and I've basically decided to move it to March. Sorry peeps, but now I should be well-prepared! 😉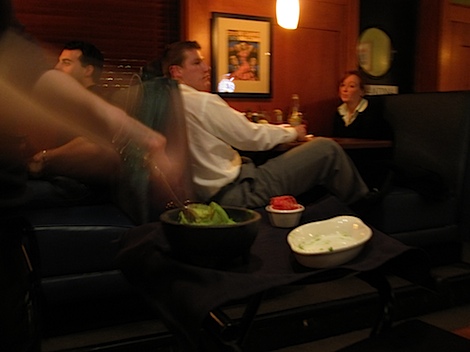 Post zumba, I grabbed dinner with my friend Megan. We shared some sangria and table-side guacamole.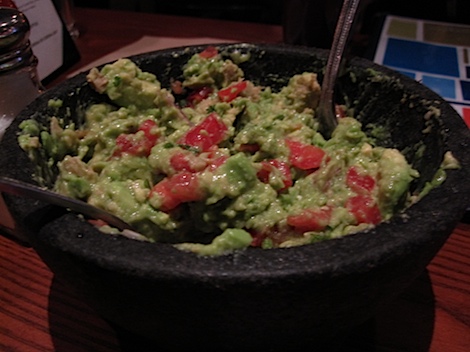 I had an epiphany with guac when I grabbed some last week. Now, I've eaten guacamole before, but I've never been all crazy about it. However, the guac I had last week was just…so…delicious! It was like I was eating guac for the first time. I totally fell in love with it. I think I may be turning into a guac-aholic. lol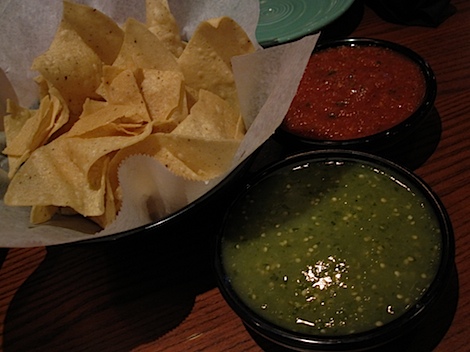 Chips and salsas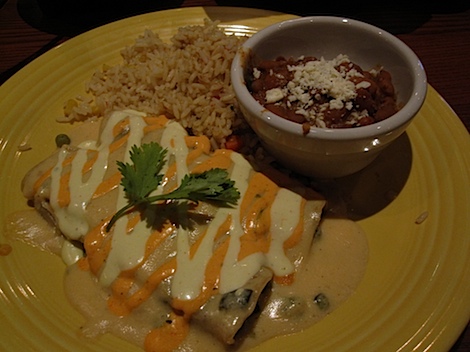 We also shared an entree – Spinach + Cheese enchiladas with rice and beans. Can you believe this is HALF!? I only had half of this, so I guess I had a quarter entree. Too bad you can't order in sizes that small but thank goodness my friend Megan was willing to split food with me! Dinner was fab – all of it – from the guac to the salsas to the sangria to the enchiladas and mostly my dinner date! Yay for good friends! 😉
Anywho, I'm staying up way too late for a "school night" and need to get to bed.
Randomness – I'm on formspring – ask me some questions and maybe I'll get a FAQ page up. I've been wanting to do one of those for awhile now. You can also email me questions to thechiclife at gmail dot com.
Reader Question: What do you like best with tortilla chips: salsa, guac, or cheese dip?