Happy Monday all!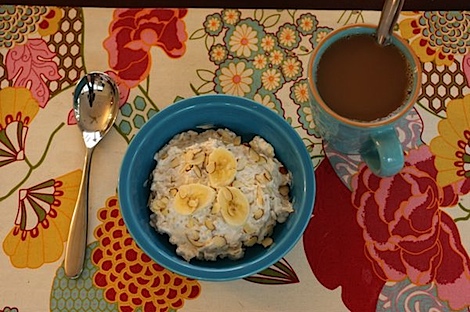 I enjoyed some deelish muesli (aka overnight oats) for breakfast. I really prefer hot foods in the morning, but I had some yogurt about to expire and thought this would be the best of both worlds.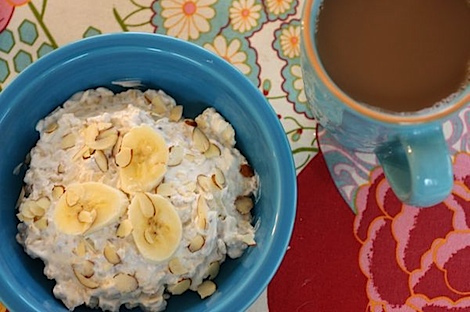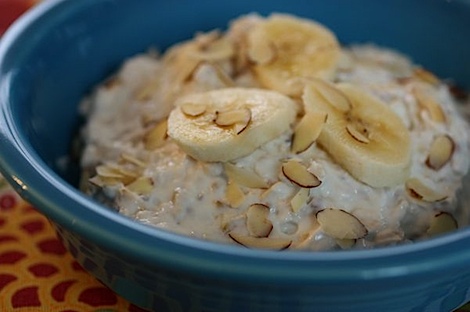 Boy this stuff was thick!
In the bowl: one plain chobani greek yogurt, 1/3 cup rolled oats, 1 tsp chia seeds, 1 tsp flaxseeds, 1/4 cup 2% organic milk, and 1 tsp agave. Stirred in today: 1 sliced banana. On top: sliced almonds.
(I left my ninja camera at home so I used my iPhone today)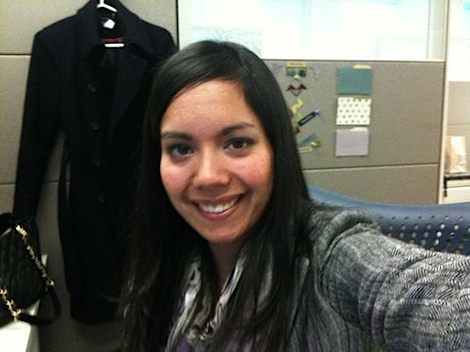 I got gussied up today and wore a suit. I had my one-year review today. I love reviews because I love getting feedback and learning how to best approach the oncoming year. My review went really well…yay! 🙂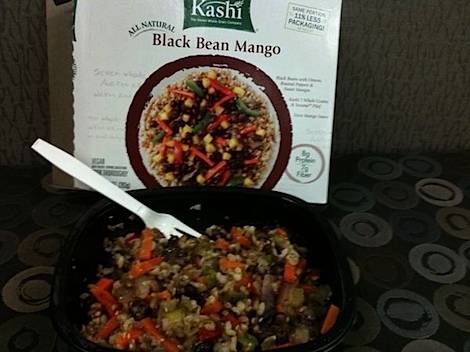 Because I was short on time this morning, I had a frozen meal – Kashi Black Bean Mango. It was pretty good, but much spicier than I thought (in some bites).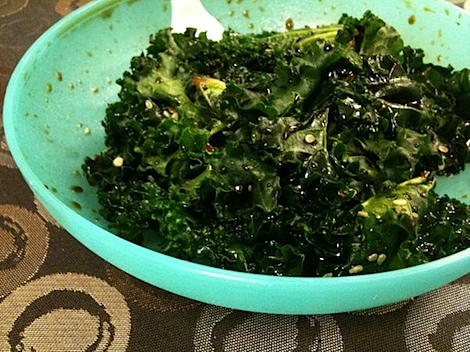 I tried my hand at marinated kale. It was ok, but I'm not ready to reveal the recipe yet. It needs tweaking.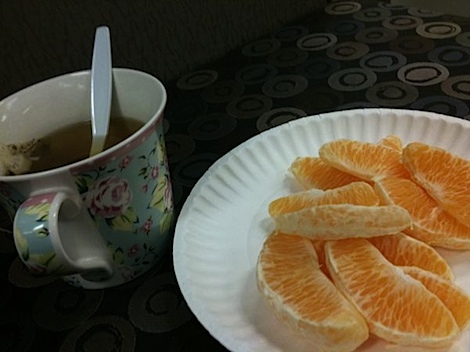 Hot green tea and a GIANT organic navel orange (on sale at Earthfare).
I tried a new bar today – Ruth's CranNut Flaxpower. It was really good. I'd definitely get it again. I liked the diverse mix of nuts and other ingredients.
Since I'm still not 100% from being sick this past weekend, I skipped zumba tonight. 😥
Instead, I hit up the grocery store.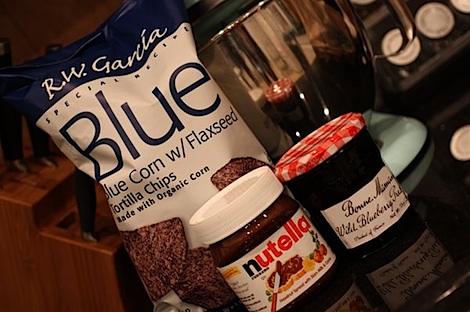 Everything but pickles were on sale: some new blue tortilla chips with flaxseed to try, nutella, Wild Blueberry Preserves (one of Dad's fave brands)…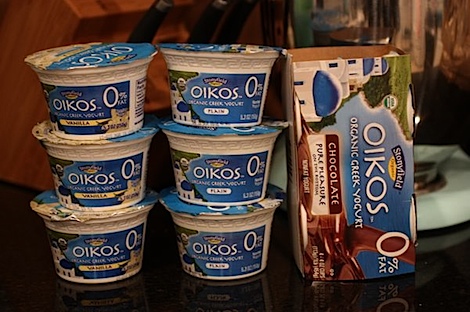 And H-Oly Oikos! The Oikos was on sale for $1 each!!!! Squeeeeee! I loaded up. 😀
After getting a tip from Kath that the Harris Teeter had chocolate oikos, I decided to swoop up a box, even though they weren't on sale.
Then, I had dinner with the girls: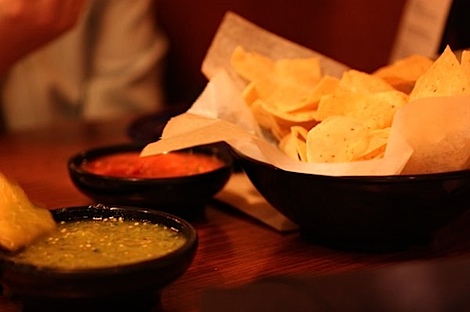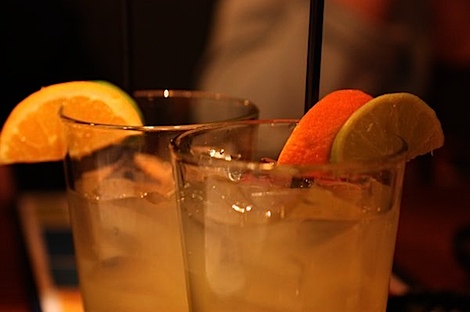 Low-lighting food photography tip: The lighting was terrible. I had a tough time getting photos, but I turned my ISO up to 1600 (pictures are surprisingly not too grainy) and I opened my aperture wide open (f2.8) to get the fastest shutter speed.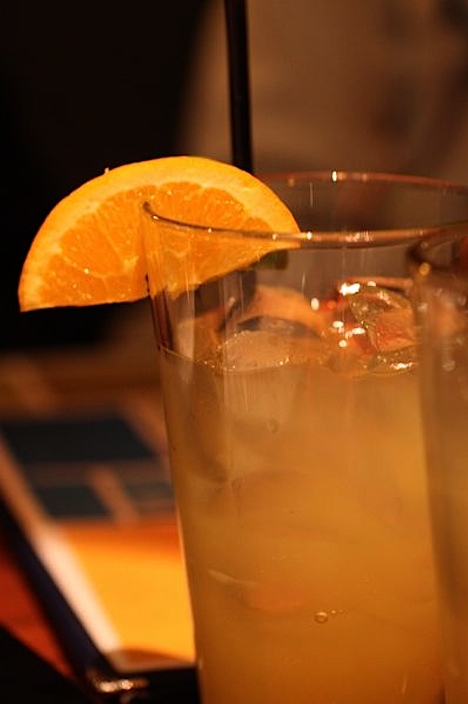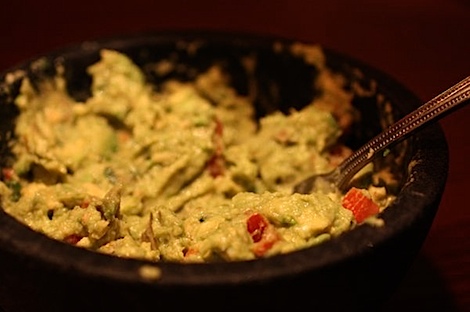 We all 3 shared some table-side prepped guac (my new love…ahh!) and a pitcher of white sangria (the Monday special!)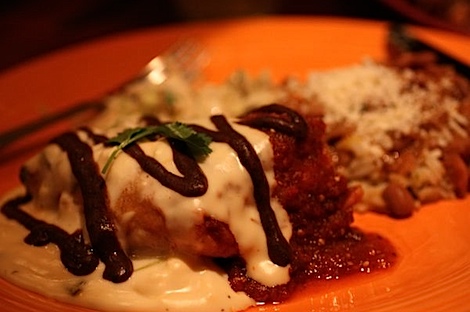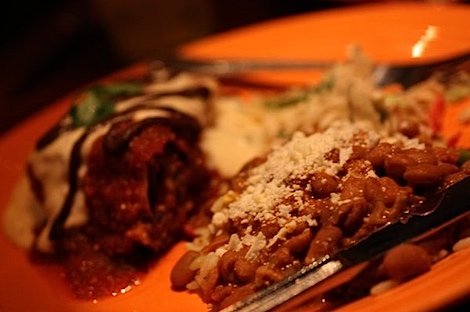 Megan and I split a chicken chimichanga, which came with cole slaw and rice and beans. So tasty!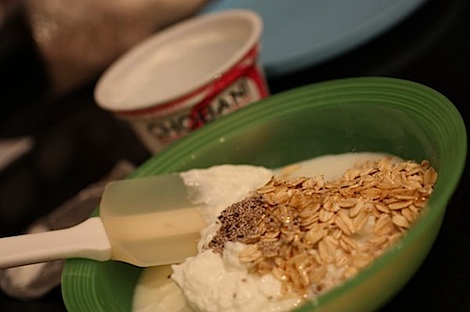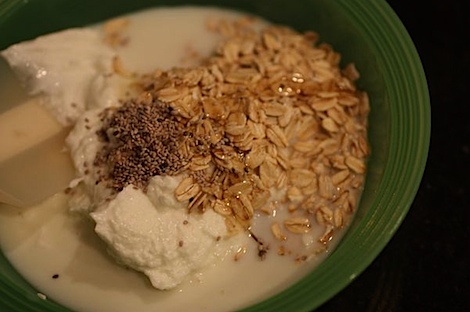 (pictured pre-stirring)
I had two of those yogurts about to go bad (ok, it expired today), so I prepped another batch of muesli tonight. I have an idea for an interesting twist that I'm going to try out tomorrow…wish me luck.
Bailey is a big fan of the overnight oats simply because he gets to lick the empty yogurt container.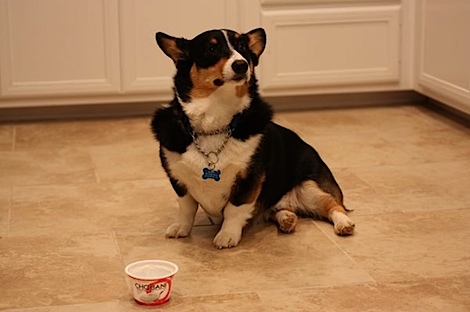 I'm not loooooking.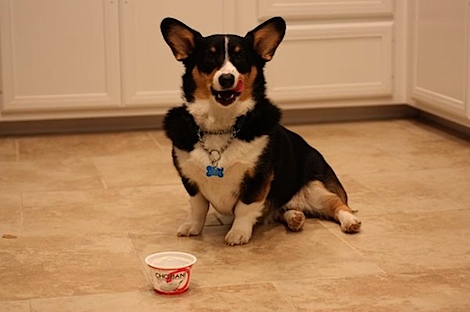 Ok, I'm sooomewhat interested.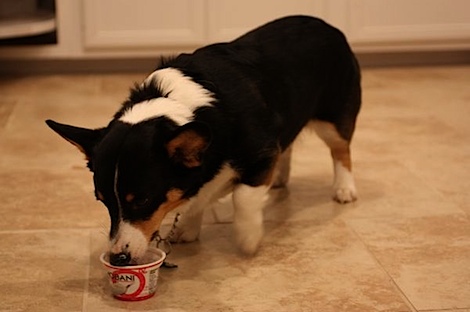 Lemme at it!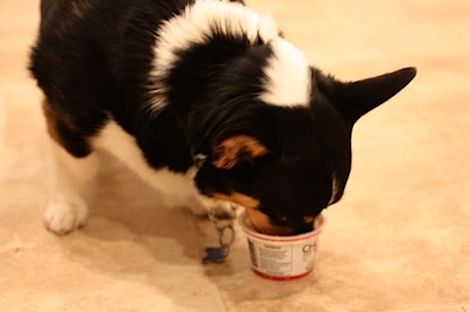 Nom nom nom!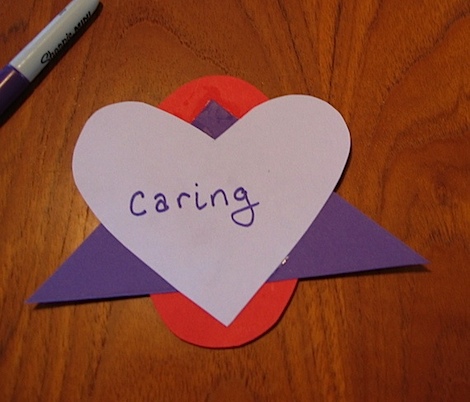 We got our first Heart Yourself Campaign heart from Anna of Oats n Boats. I love it! Thanks Anna!
Per the usual…I made a banner 😛
You can grab the code for this here if you'd like:

Want to join in on the self-love? Send me a photo of your heart and I'll post it.