I have a new obsession – vegan chocolate chip muffins. Specifically the ones at Earthfare. They are just…wow…so good!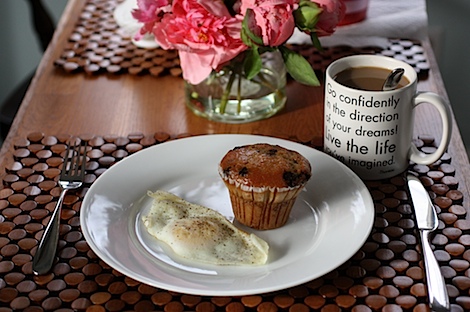 When I'm feeling sick, I'm torn between two things:
food to feel good physically: eating really nutritious foods that will help my body get better
food to feel good mentally: eating foods I really want to eat, even if they aren't that nutritious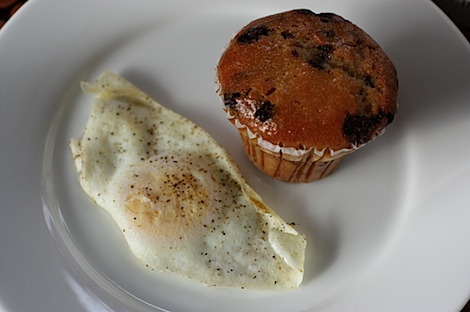 So, today, the latter won out. Hubby picked up a vegan chocolate chip muffin for me when he was at Earthfare last night.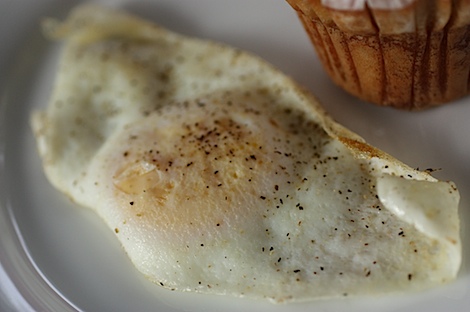 I cooked up a fried cage free egg for protein to go with the muffin.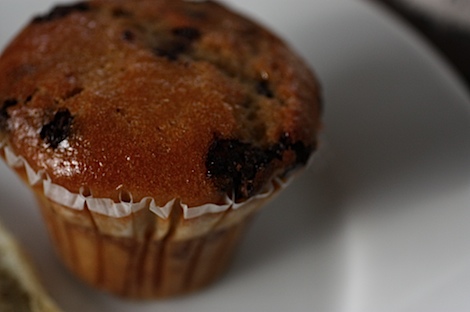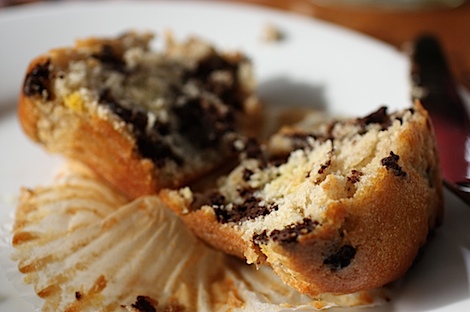 Nom nom nom! This is probably somewhat nutritious still right? Maybe? Ok, I'm gonna go with "yes." 😉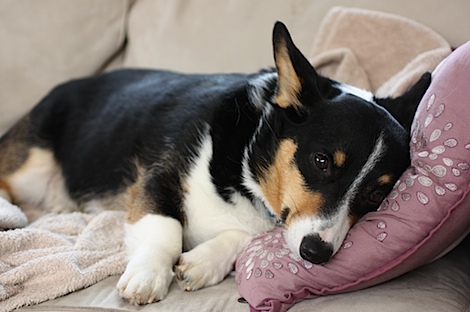 Bailey is such a cuddle monkey.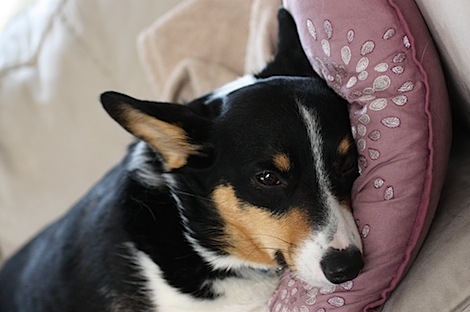 Aww…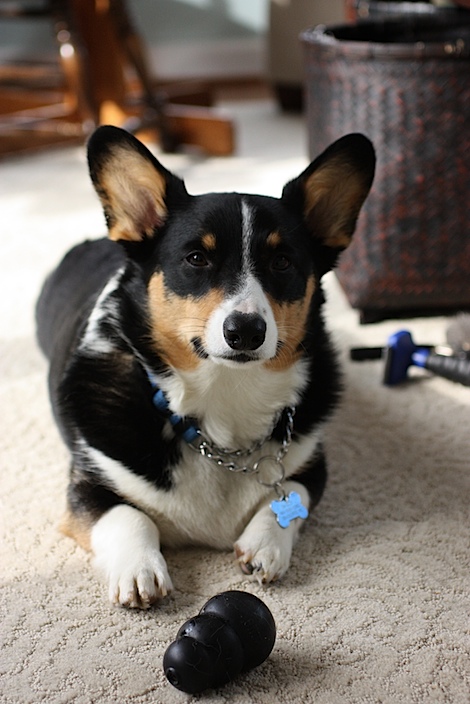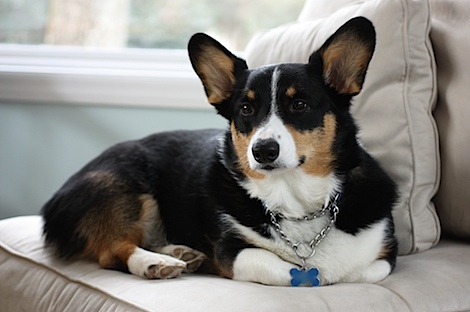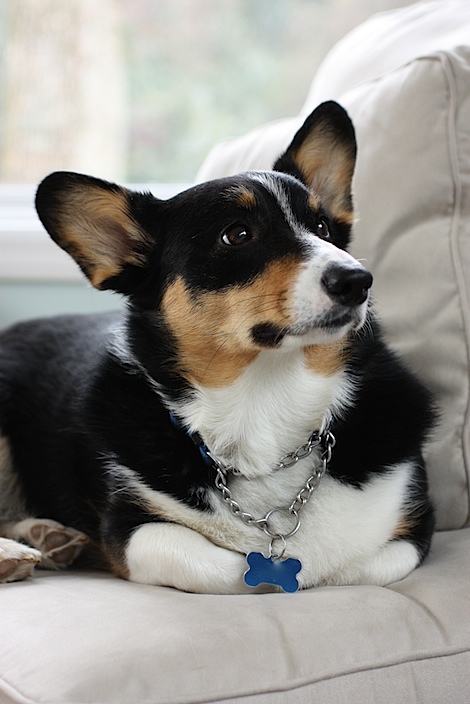 My little guy. 🙂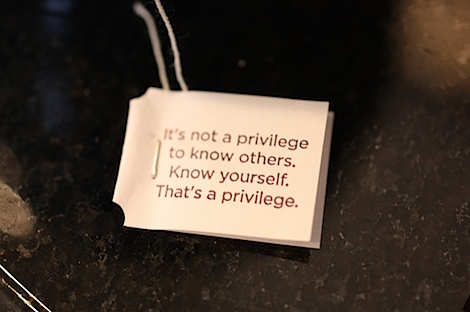 Yogi tea quote – "It's not a privilege to know others. Know yourself. That's a privilege."
So true…I think it's so hard to really know yourself. N'est-ce pas?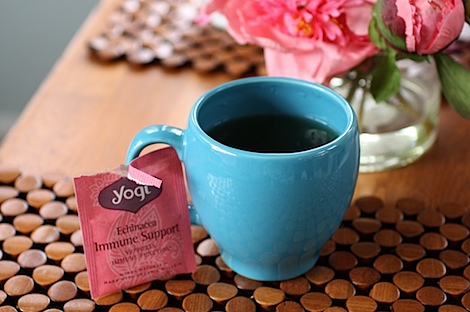 Hot tea sans sweetener: Guzzling hot tea again today. I'm on my third cup. I'm trying to drink it without sweetener…even honey so I don't consume too much sugar. Not that I'm not a fan of sugar (c'mon, you guys know that) but I do enjoy tea without sweetener and would like to get into the habit of doing so more.
*Updates*
My short depth of field photo of Bailey did not make it to The Pioneer Woman Short Depth of Field group. Oh well…at least I tried, right? Most importantly, I will keep trying!
And…I found some videos from when I danced at the Bobcats game with my zumbalicious friends. Neat! Can you see me in the video?
Happy Friday!
What are you doing this weekend?