Happy Sunday!
I can't believe the weekend is almost over already! It just flew right by. Guess time does fly when you're having fun. 🙂
So, I know I've talked about beauty regimes before but yesterday, my makeup specialist recommended that I go ahead and do a daily face wash instead of just using warm water (see this post for details on why I use warm water typically). She also gave me a sample of the Bobbi Brown buffing grains, which she said would be better than the mild exfoliator I'm currently using.
Last night, before going to bed, I decided to give myself a mini facial:
First, I removed my eye makeup.
Then, I mixed some buffing grains with my lathering tube soap to remove my make up and cleanse my skin.
Next, I used a cotton pad to apply some toner all over my face and jaw.
After the toner, I applied hydrating face cream all over my face and jaw.
Finally, I dabbed some eye cream just under my eyes.
My skin felt fantastic!
I think I'm going to test out using a face wash daily and see if it irritates my skin or not. I will not be exfoliating every day but maybe every other day I'll test out these new buffing grains to see how I like them. I'll let you know how it goes.
*
*
*
I got to enjoy breakfast twice today! First – a pre-brunch meal before a get-together with friends.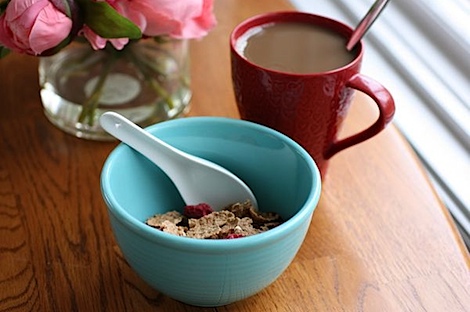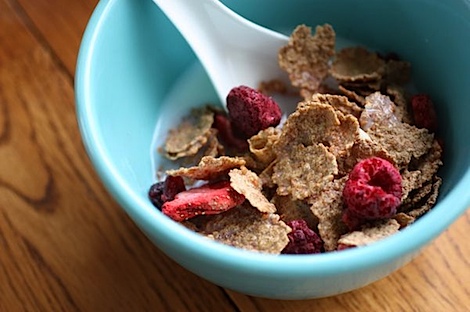 Since we had brunch plans for 11am, I kept it light with some Larry's Beans coffee and Trader Joe's yogurt/fruit cereal with organic milk. I definitely wanted to eat something before our get-together.
Btw, I think turquoise and red look soooo pretty together! The color combo makes me happy. It's the little things, right?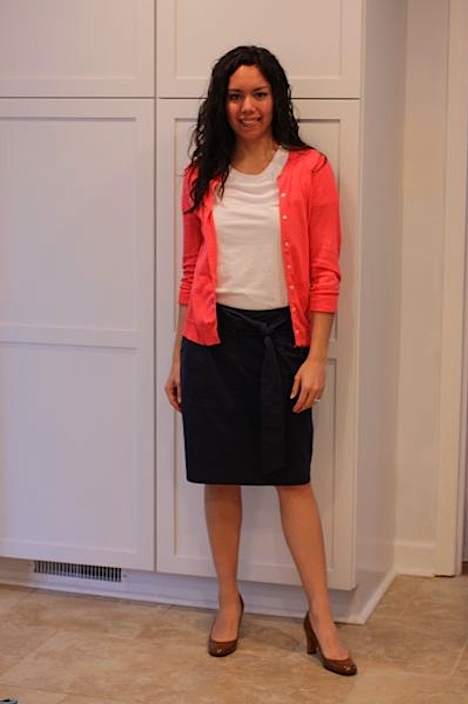 Then, it was time to get ready to go out.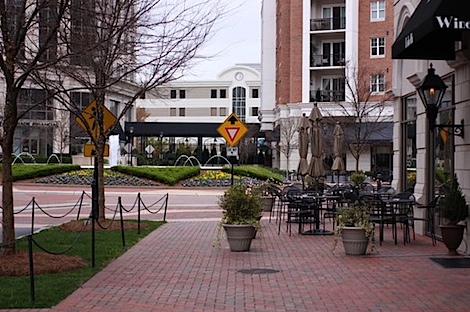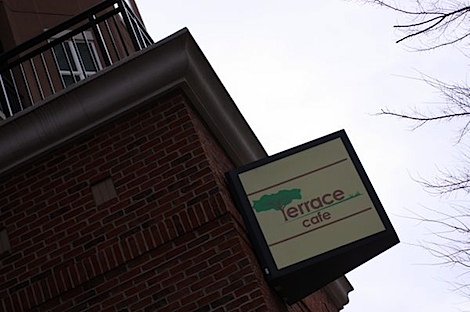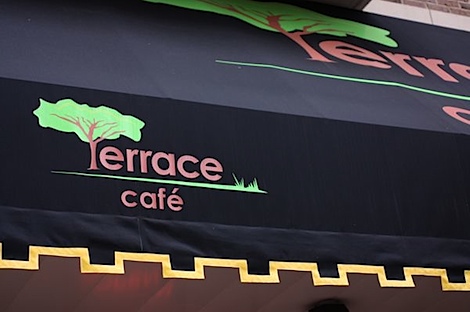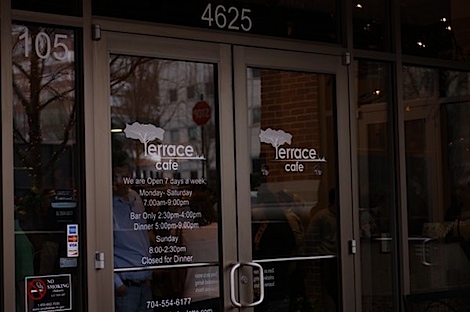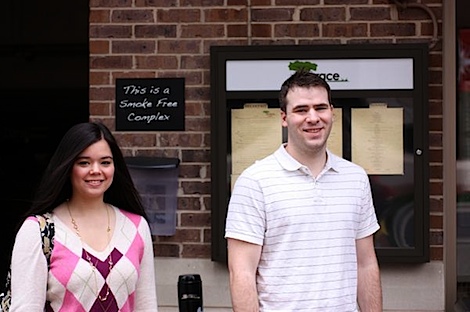 My, Sis, and hubby headed out to Terrace Cafe to meet friends for brunch.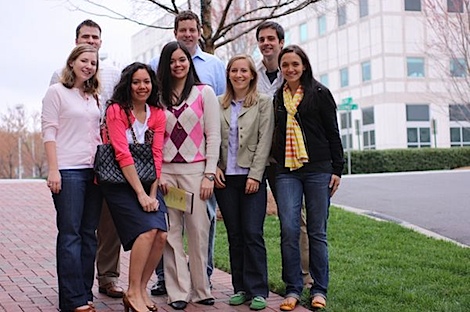 The gang: (front row) – Kate, Moi, Sis, Kath, Emily; (back row) – Hubby, Nate, Matt.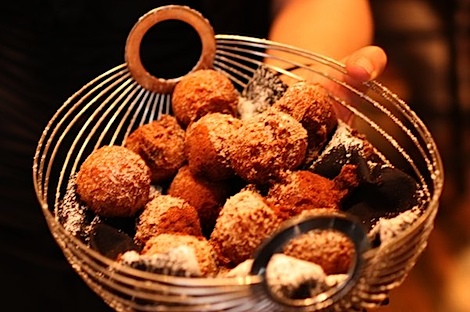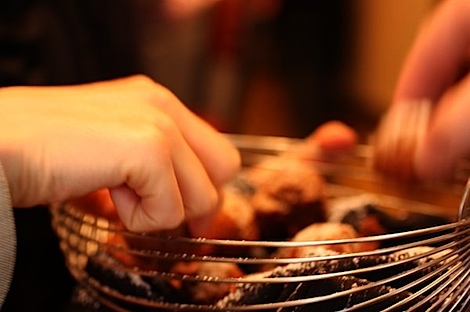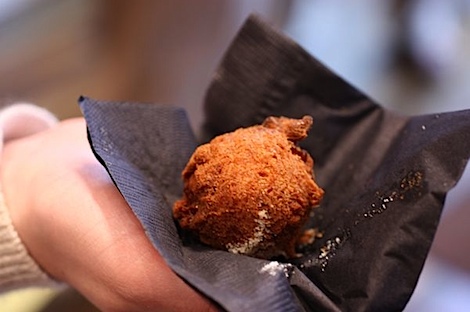 We got to sample apple fritters while we waited. They offered us drinks, too, which I thought was a nice touch.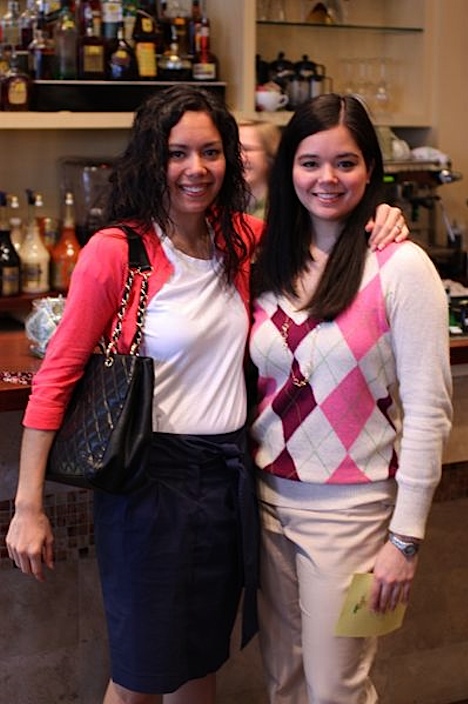 Me + Sis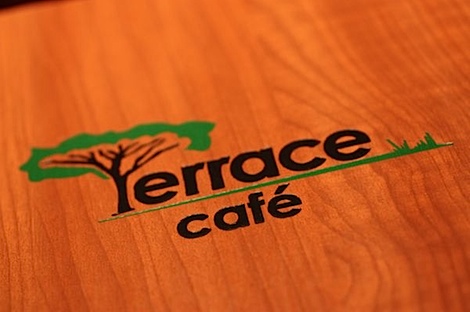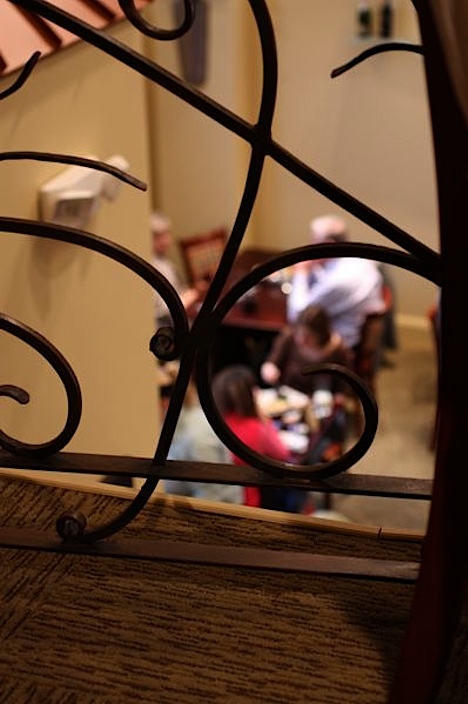 We had a nice seat up top.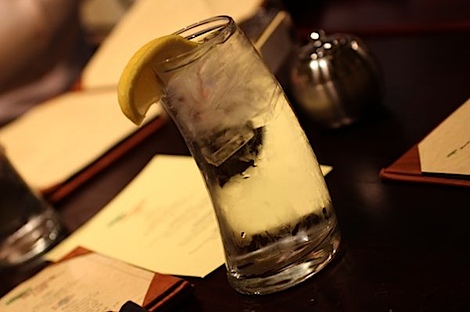 Fun cups.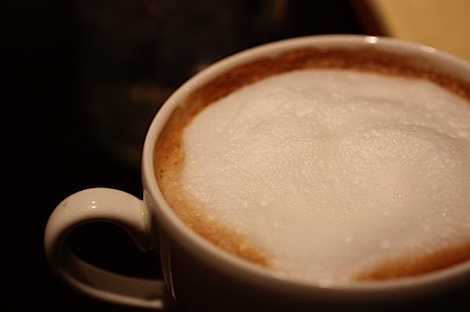 Cappuccino (added a packet of raw sugar).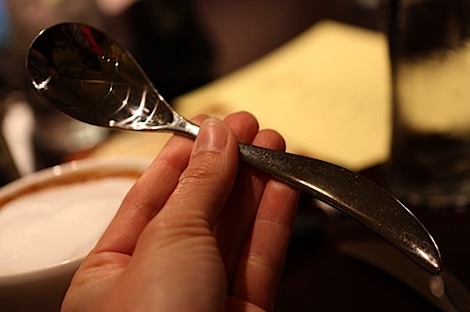 Neat-looking silverware though I think they're designed for righties.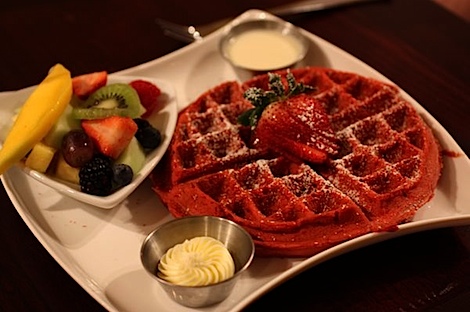 My sister got the thing I was thinking of trying – Red Velvet waffle with cream cheese sauce. She gave me a bite and it was delicious, though a bit dessert-like.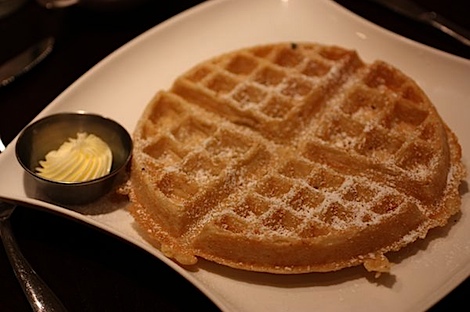 Hubby and I shared a waffle…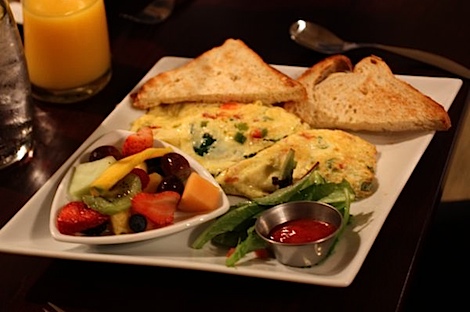 …and a veggie omelet with tomatoes, bell pepper, and spinach; fresh fruit, toast and homemade strawberry jam.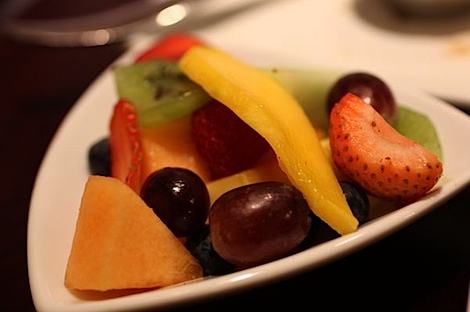 The fruit was a nice collective mix of mango, canteloupe, grapes, blueberries, strawberries, melon, and raspberries. I love a good fruit cup.
I should have taken a picture of my plate, but I forgot! Sorry!
Brunch was fabulous and it was so great seeing so many friends on the last day of a fun-packed weekend.
Anywho, back home now.
Gotta work on some projects, clean up, get organized and all that jazz.
Sis is painting my light switches now and wants me to check them out, so I gotta run.
Time to go be productive!
PS Remember to HYDRATE!
PSS Fun stuff in the works right now…BIG announcement Monday!! 😉