After a fun day of shopping for makeup, fun doggie treats, and new plateware, a satisfying dinner of cozy lasagna was in order. I decided to try out Kath's The Best Ever Vegetable Lasagna, which she shared with us for my Meatless for Lent Guest Post series.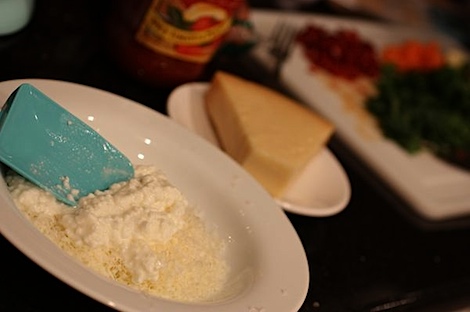 I have to admit, I wasn't sure about the cottage cheese in the recipe (instead of ricotta) but only because I have tried eating cottage cheese plain and never really liked it at all. However, the final result was spectacular, so if you don't like cottage cheese like me, consider trying it out anyways.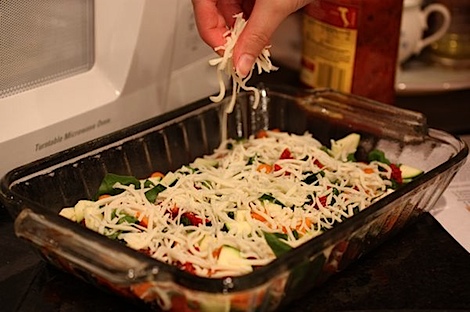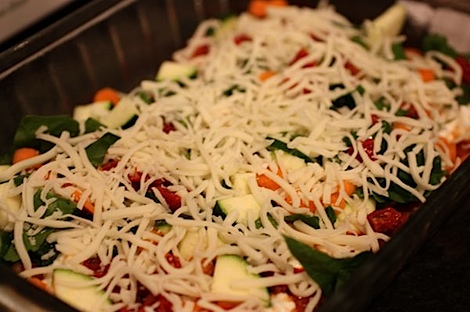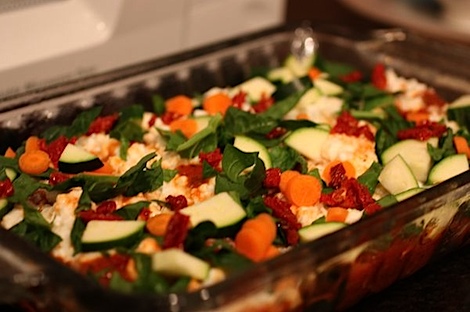 I used the same veggies Kath recommended: spinach, zucchini, carrots and sun-dried tomatoes. I did about 1 1/2-2 cups of spinach, 1 zucchini (which was about 1 1/2 cups), about 1/2 cup carrots and about 1/2 cup sun-dried tomatoes.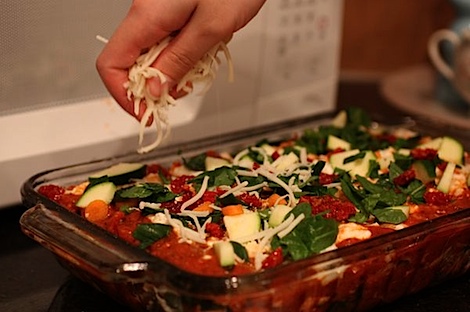 The lasagna was a cinch to put together.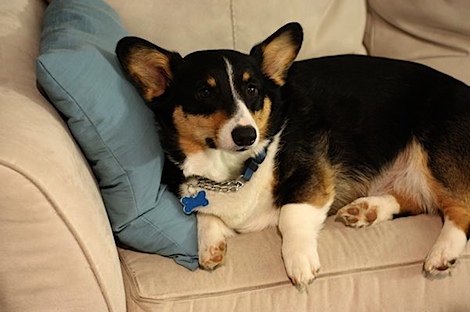 While the lasagna cooked up, Bailey got comfy, per the usual 😆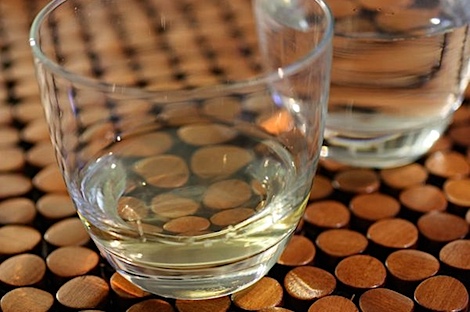 …and I sipped on some wine.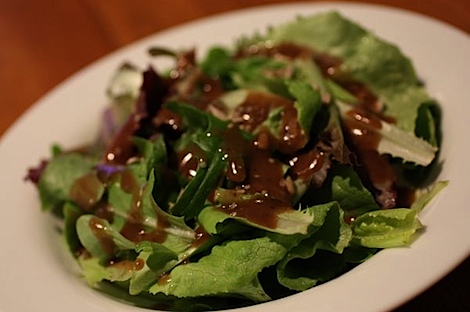 We also had some simple salads using the local lettuce we picked up at the farmer's market earlier in the day. I simply topped mine with sunflower seeds, hemp seeds, and my fave Drew's rosemary balsamic dressing.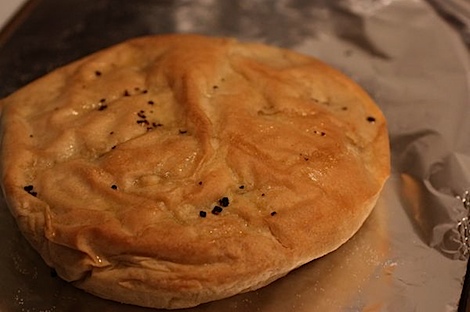 I also woke up the bread we got at the market earlier by drizzling it with EVOO sprinkling the top with salt and baking at 200 degrees F for just a few minutes, till warmed through. It makes it taste oven fresh!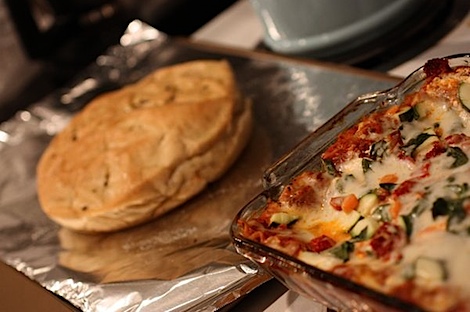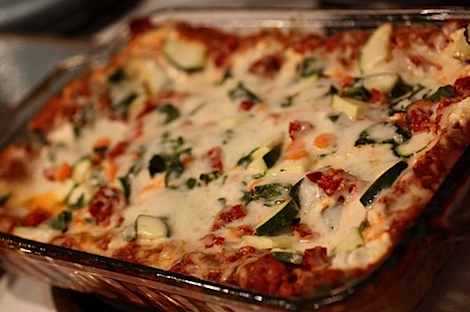 All baked up and ready to eat!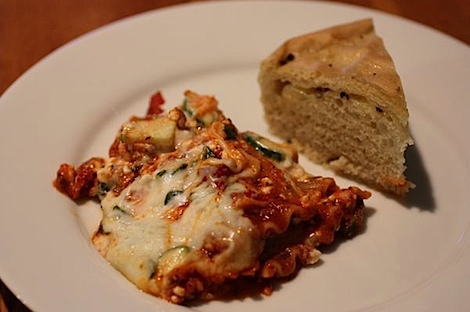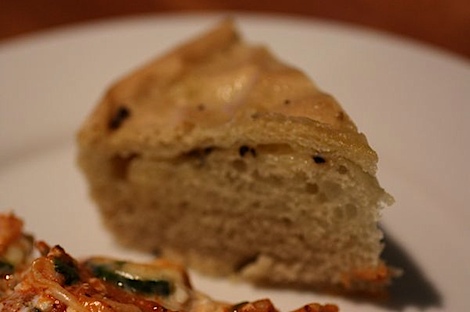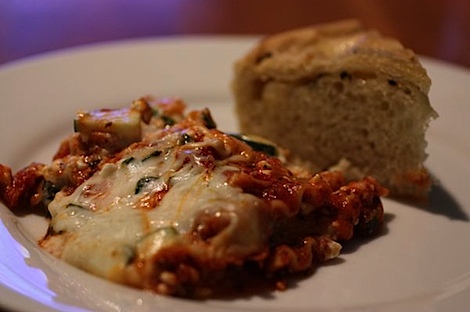 This lasagna was fabulous! I loved it! By the way I second Kath's motion – the sun-dried tomatoes are a must – don't skip them! They really add a great texture and flavor to the lasagna.
Seriously, even the meat-eaters in your family should be satisfied with this yummy dish.
Click here to check out The Best Vegetable Lasagna recipe. And thanks again to Kath for sharing it with us!
What's your favorite type of lasagna?