I think I had more baking/cooking ideas for the weekend than time or people to feed. So, I decided to do only a couple of my scheduled projects this weekend – my Chic Energy Bites and more yummy, homemade granola bars.
So, first thing this morning (and I mean FIRST – even before coffee!) I got started on some granola bars. I used this recipe, Ina's Homemade Granola Bars (with brown rice syrup), with a couple slight modifications.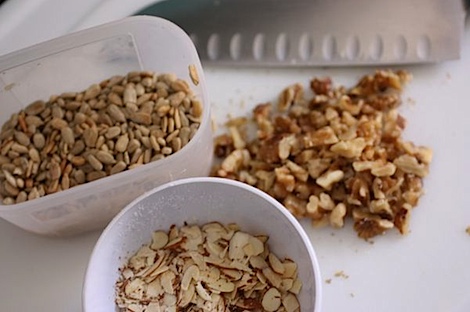 Instead of using 1 cup of sliced almonds, I used 3 types of ingredients to make up the cup: sliced almonds, sunflower seeds, and chopped walnuts.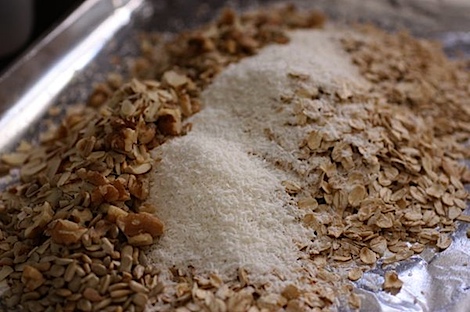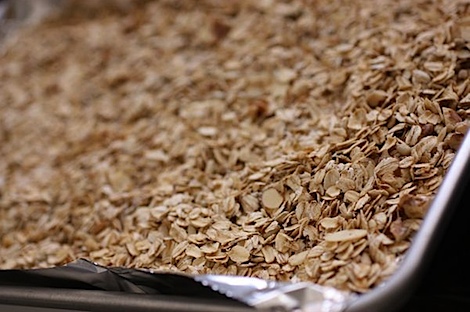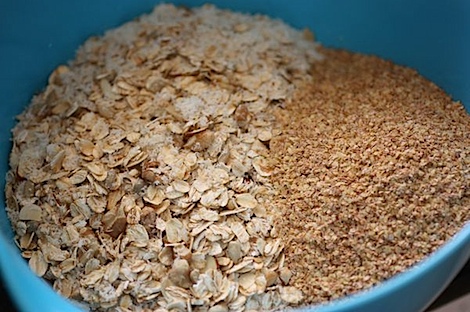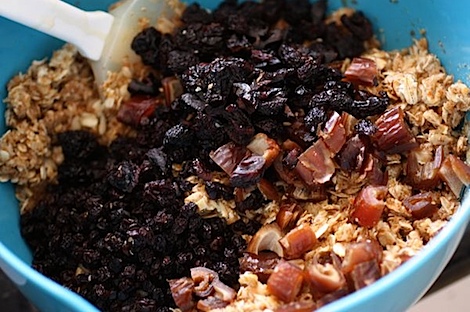 For the fruits, I used 1/2 cup each of dried fruit: black currants, dates, and cherries.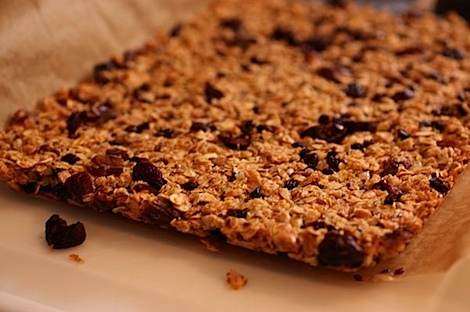 Everything looked ok when I took the bars out…but then…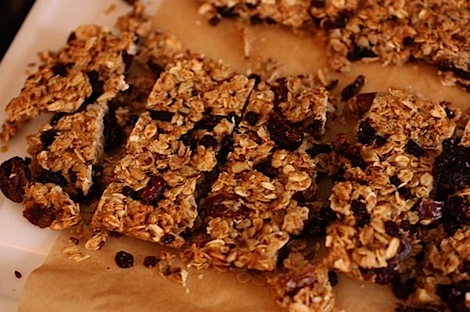 Snap! Crackle! Pop! The bars were hard and crunchy. Not chewy like last time. 🙁 Not sure where I went wrong this time around. I think I may have over-mixed the ingredients and possibly baked the bars just a minute or 2 too long. Hey, they still taste good, so I'm happy. 🙂
I managed to cut most of the bars ok and put them in a tupperware. Things seem to tender up in airtight containers, so I'm hoping they soften up a bit. For the broken pieces and crumbs, those will become granola! I have plenty of yogurt to eat, so I'm looking forward to enjoying my bars in both granola bar and regular granola versions.
*
*
*
Fast forward to tonight…
I was a kale-prepping machine! I washed a bunch of kale and used 1/2 for dinner and 1/2 to prep for the week ahead.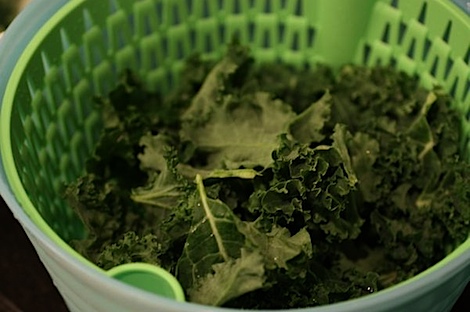 After spinning the kale dry, I got started on…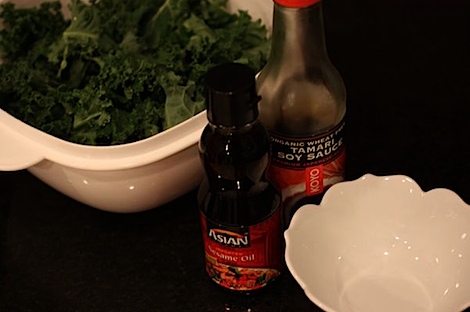 A marinade! Oh yes, this was marinated kale take 2.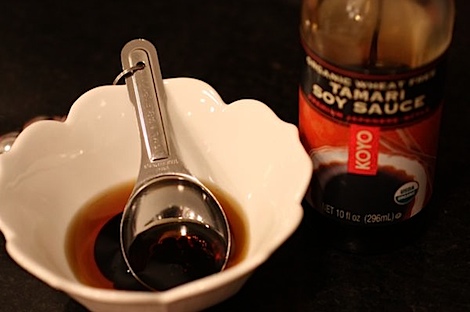 I made a quick marinade…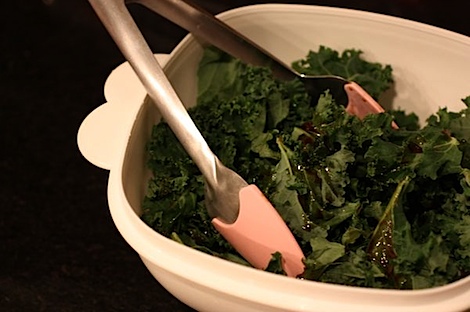 …and poured it over my freshly prepped kale. I mixed the kale to ensure every bit was covered.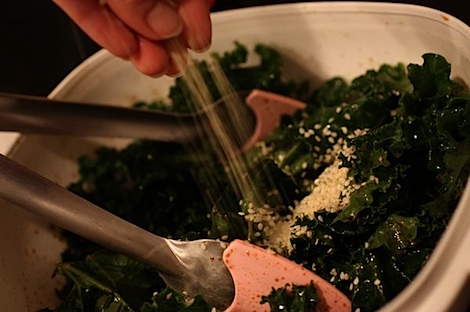 Then, I added sesame seeds.
Mix mix mix and…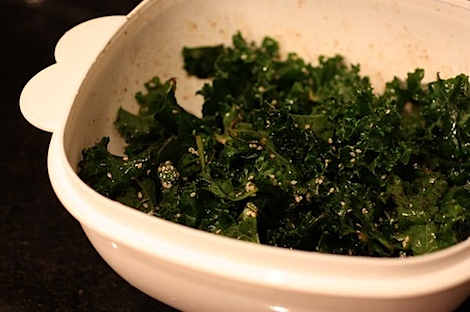 Ta da! Marinated Kale! I'm going to taste test it tomorrow for lunch. If it turns out ok, I'll publish the recipe.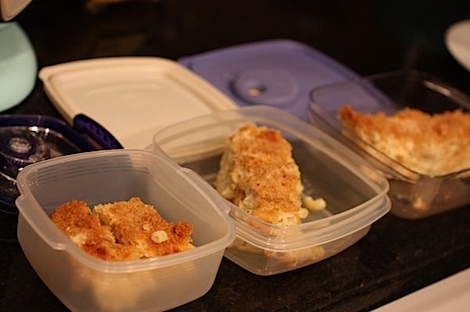 I also prepped leftovers from dinner, Dad's Mac and Cheese, to enjoy later this week for lunch. Using leftovers from Sunday dinner is probably the easiest way to prep for the week ahead since you have to eat on Sunday and will already be making something. I often like to make something that I know makes for good leftovers just so I have them the next week for lunch. Tonight, we had 3 servings left. Not too shabby!
Sunday Prep Day 3/7/10:
Homemade Granola bars with brown rice syrup
Marinated Kale
Leftover Mac and Cheese
What are you prepping for this week ahead?