Happy Sunday!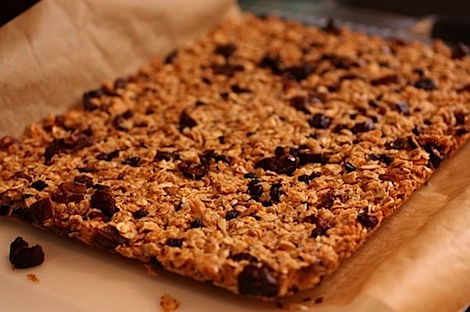 After getting an early start preppign food for the work week first thing this morning…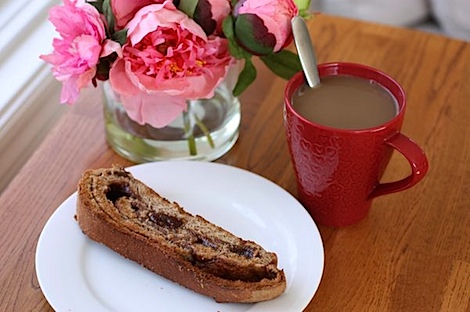 …I dug into breakfast – Great Harvest WW cinnamon swirl bread.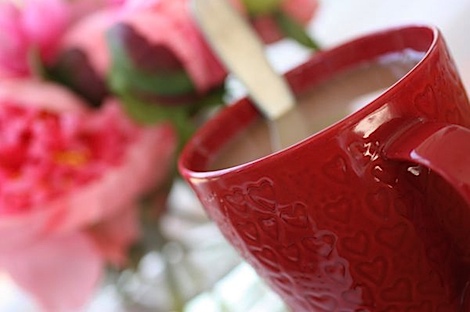 And my first mug of Fresh Market Spring Blend for 2010. Yuuummmy!
Hubby and I were busy bees in the house this weekend. We did even more house work today before I got ready for a hot date.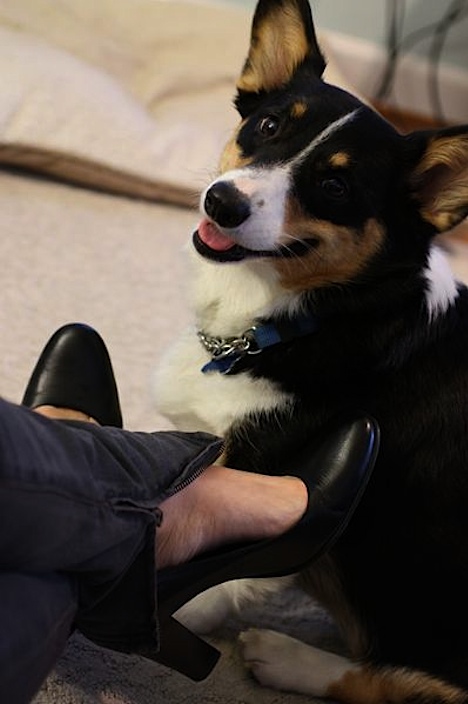 I tried taking a picture of the bottom of my jeans, but Bailey was all up ons .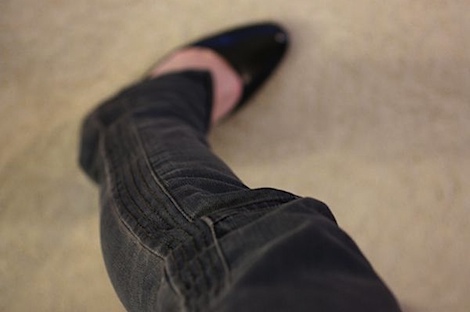 Biker jeans with the stripey stripe.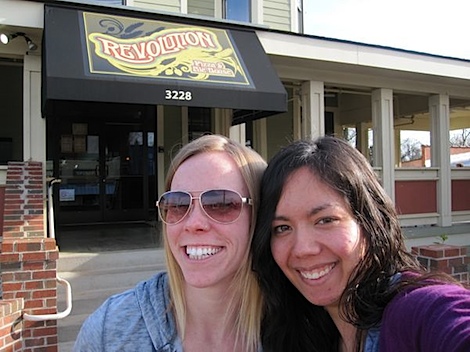 Hellllllooooo Kelsey!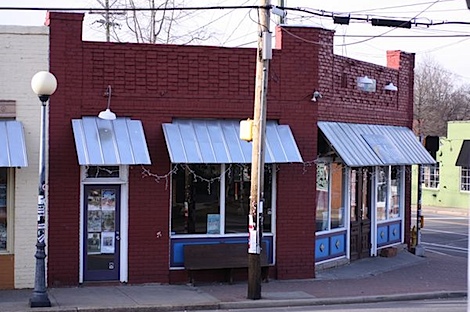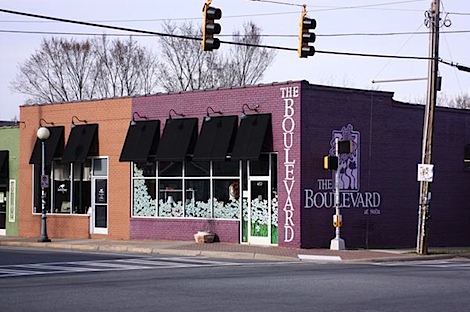 Kelsey and I met up in the artsy part of town – NoDa. I love this part of town – the local spots and artsy vibe.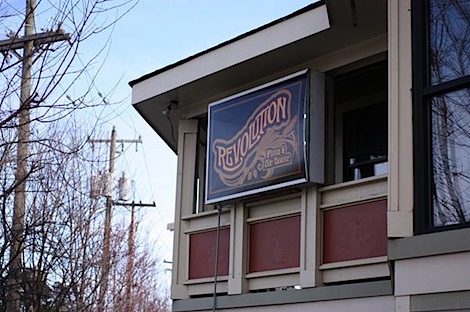 We hit up Revolution Pizza so I could get a bite to eat. I meant to eat at home before heading out to meet Kelsey but I forgot. 😳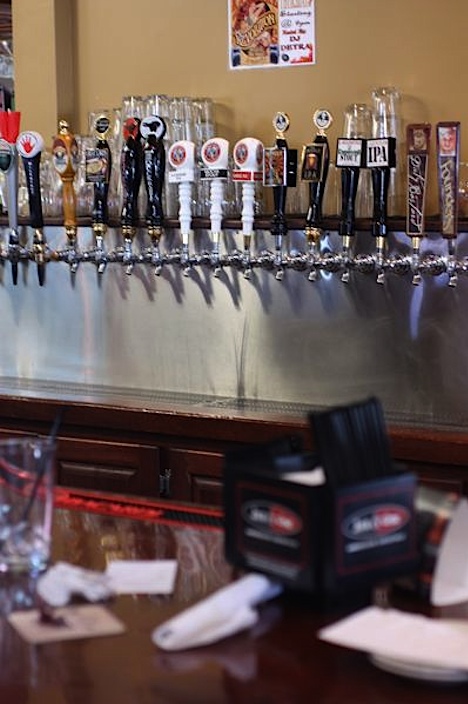 We grabbed a spot at the bar.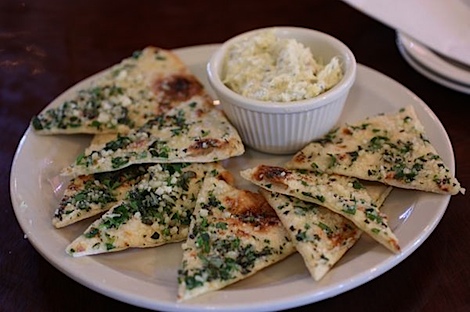 Since I snacked on some homemade granola bar pieces for heading out, I kept lunch light and just got the artichoke and lemon spread with flatbread.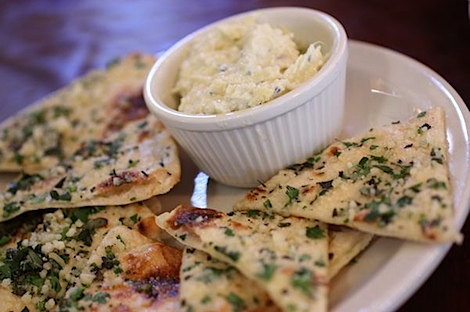 So stellar. I loved it!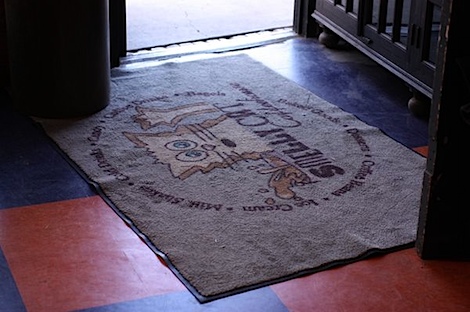 Next up, we headed to Smelly Cat, a local coffeehouse.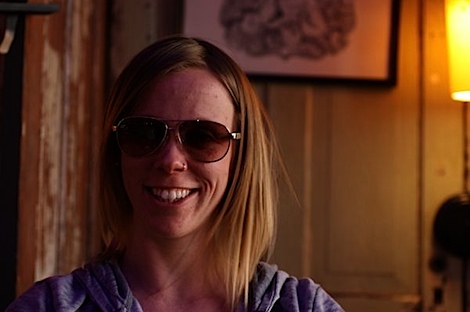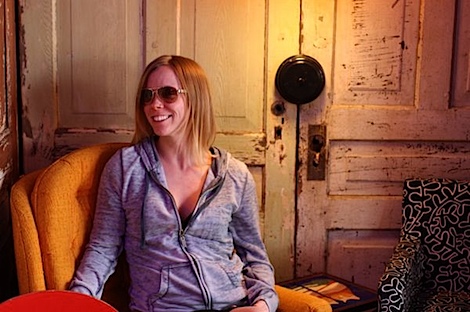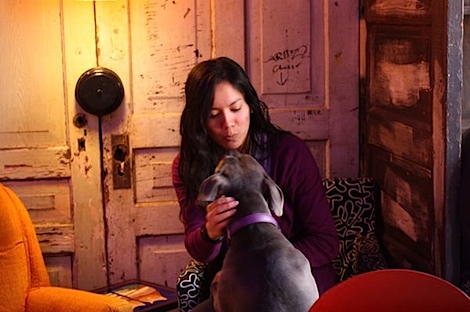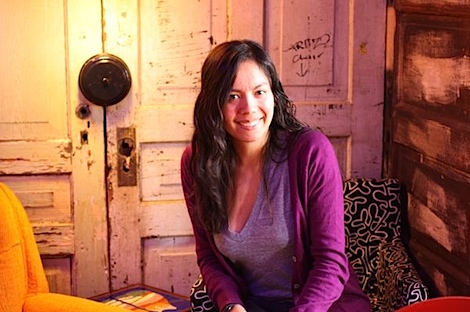 We had a mini photo shoot and made friends with a pretty gray pooch.
Kelsey got ice cream.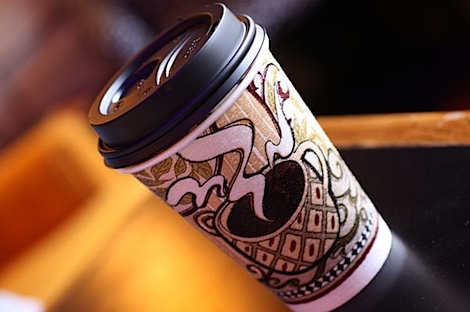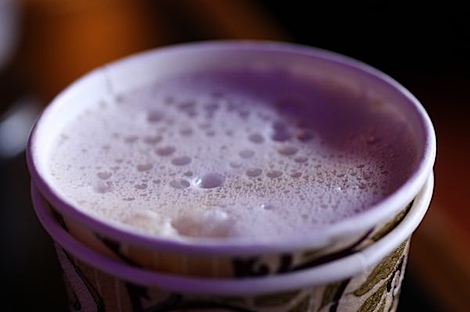 I got a tea latte – India Black Assam with soy milk. It was super foamy and tasty.
So much fun chatting it up with Kelsey ! 😀 We should do this more often!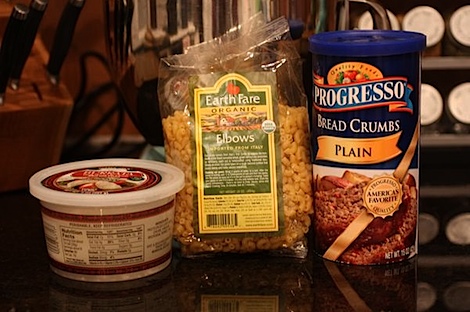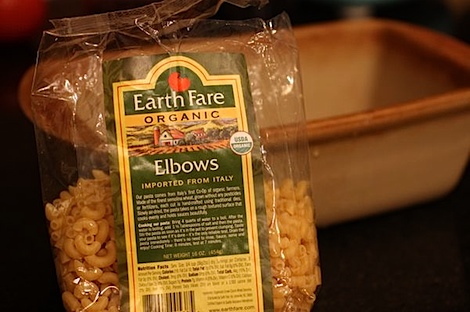 For dinner, I had plans to make mac and cheese with the fontina hubby and I picked up at TJ's yesterday.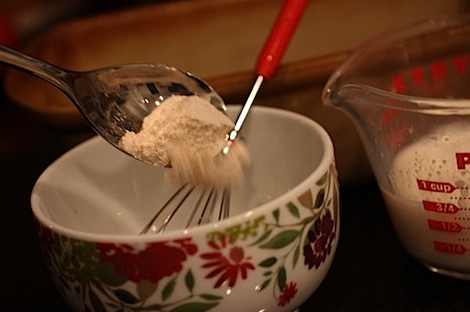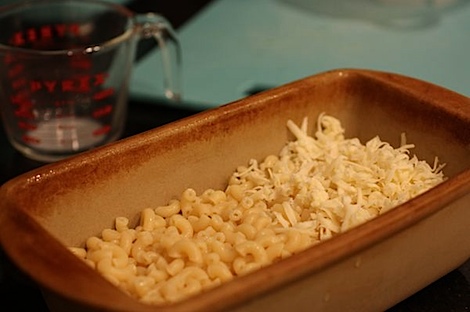 I'm still trying to work out all the measurements for my Dad's Mac and Cheese – I want to make sure I've got everything measured out so I can share it with you and currently, a lot of stuff is "eye-balled."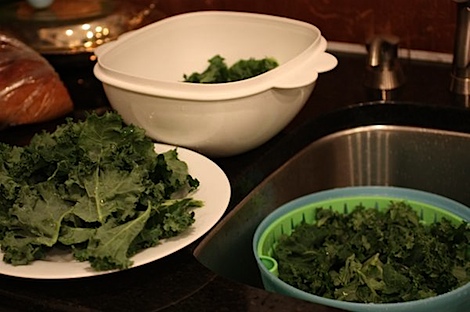 I prepped a lot of kale tonight – 1/2 a bunch for dinner and 1/2 a bunch for later this week.
I prepped the kale for later this while dinner baked away in the oven.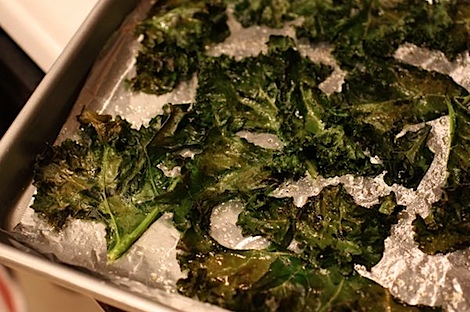 Kale chips!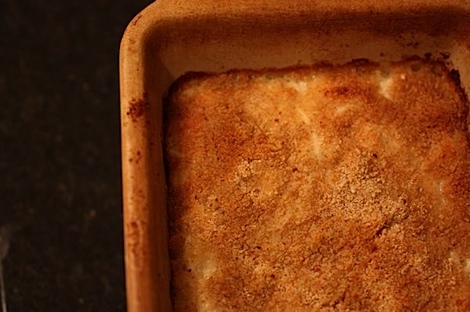 Golden brown fontina mac and cheese.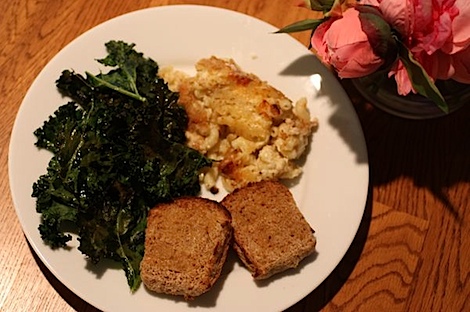 Dinner is served: Fontina mac and cheese, kale chips, and a Great Harvest honey WW roll, toasted with real butter.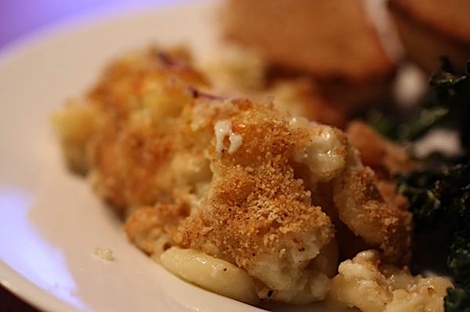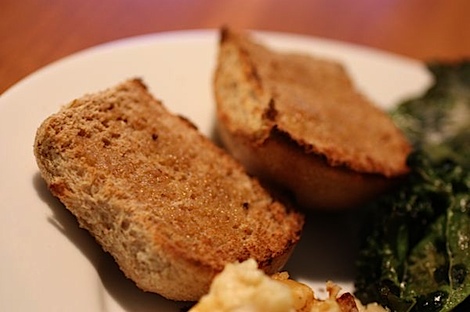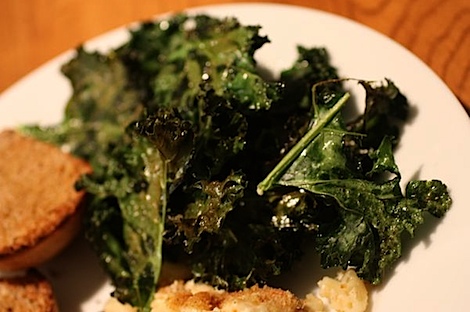 Close-ups.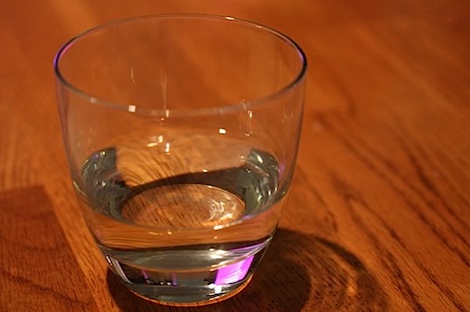 All enjoyed with some Moscato. Mmm…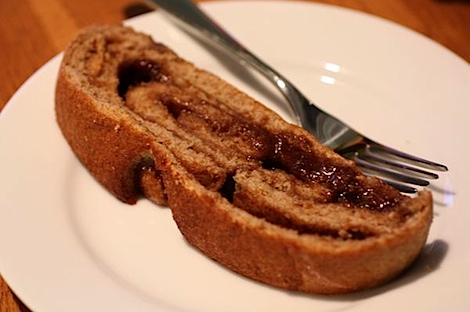 Dessert – Great Harvest WW cinnamon swirl bread. So nice warmed up. Yummers!
Contest Updates
I'm so terrible about following up on contests. I love having contests and giving away things, but I always forget to follow up!
So here I'll make some catch-ups…
Congrats to the contest winners! 🙂
Project Hydrate Head's Up
Have a hard time getting enough water every day? Get your non-BPA water bottles together and join me for Project Hydrate, kicking off tomorrow!
Reader question: What's your favorite type of latte? Tea? Vanilla Soy? Toffee Nut?