Happy Earth Day!!
What are you doing to celebrate?
Hubby and I decided to start our vegetable garden today using a combination of Square Foot Gardening and tips learned from Don of Instant Organic Garden. I worked from home today and since I had phone conferences non-stop after 11:30am, I took my "lunch break" in the morning to help hubby get our first box set-up.
The process was a little quicker today thanks to hubby having put the box together earlier this week and him finishing up the last few steps when my phone conferences started.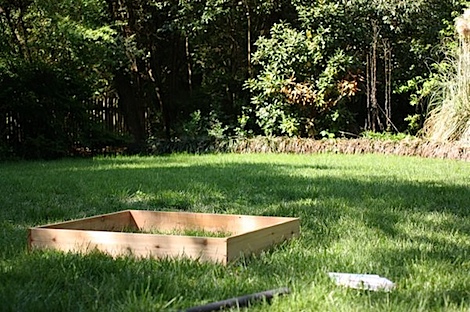 I've been scouting out the sun in our yard for the last couple weeks and we actually didn't have many options to choose from when it came to garden location. But, we finally settled on a spot and placed our box.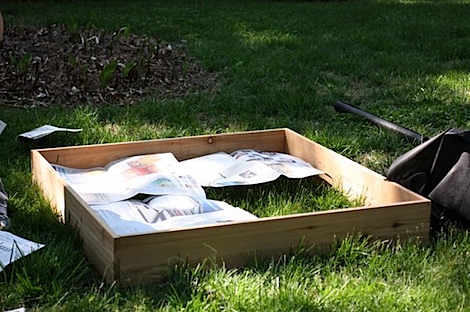 We first put a layer of newspaper down. Not sure why…because we also…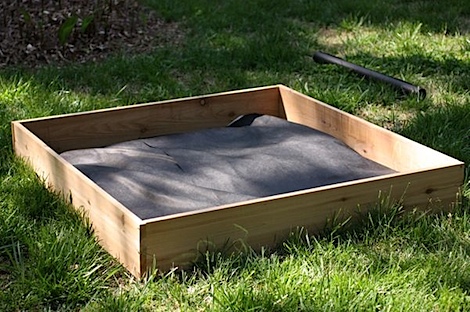 …put a layer of weed control fabric down.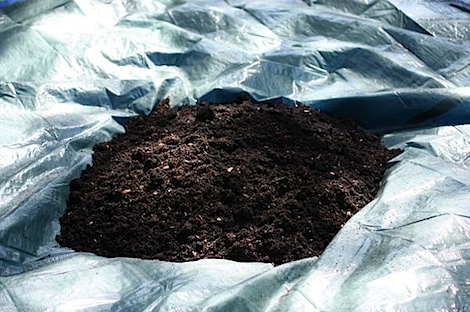 We mixed our compost…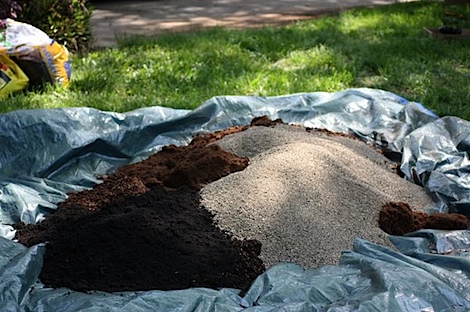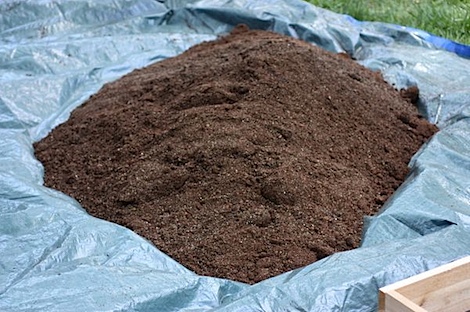 …And then the rest of our soil ingredients.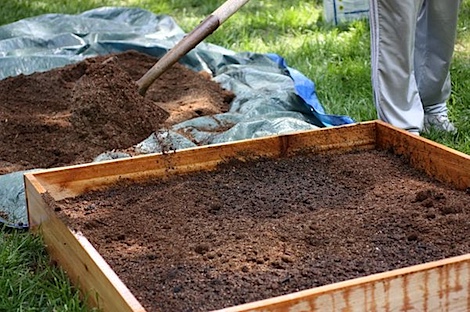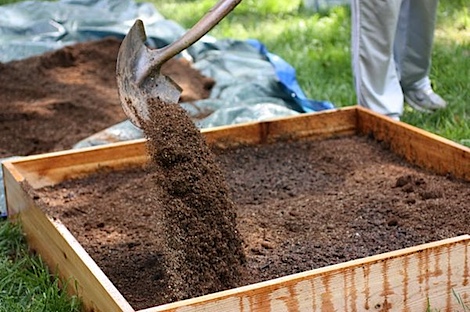 We filled our box.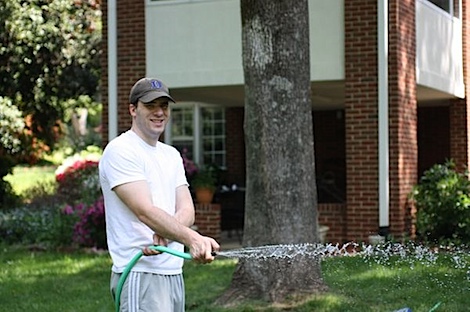 We watered.
All 3 times per the directions.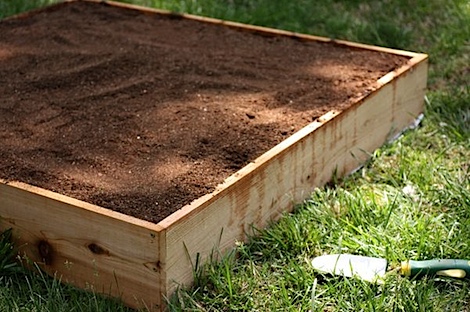 And soon enough our box was full.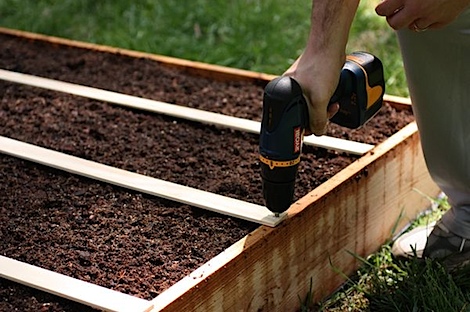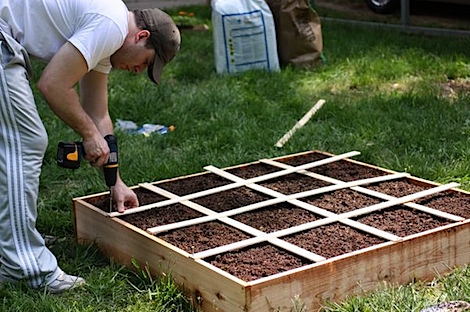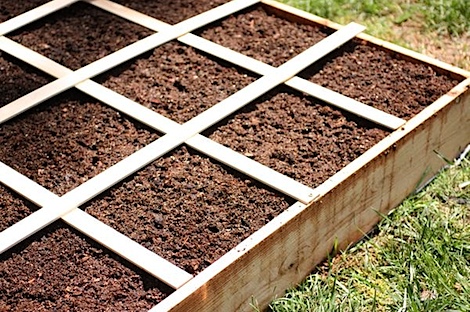 Hubby was a doll and put the top grid together.
Fast forward to after the work day and it was planting time! I read somewhere that you should plant the new plants later in the day so the sun doesn't stress out the newbies too much.
I gathered our materials.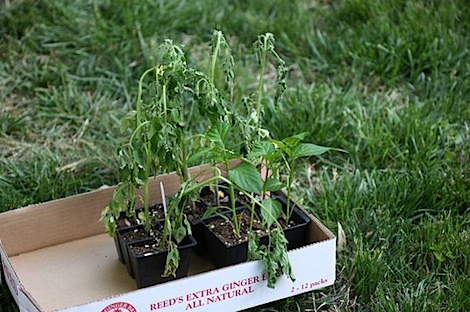 Some seedlings – they're looking a little wilted since I bought them on Saturday and was just now getting around to planting them. Come back little plants!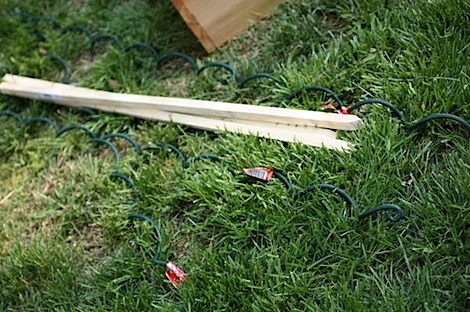 Stakes for the tomato plants. We got two kinds: plain wood stakes and more expensive spiraled ones. I'm going to test them out to see how they work.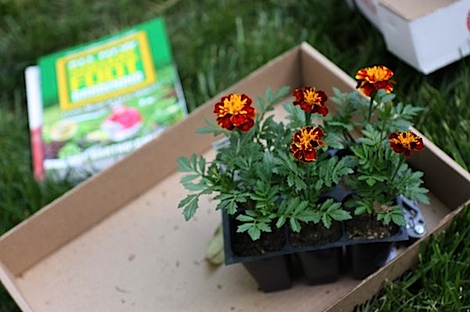 Marigolds – a natural pest deterrent.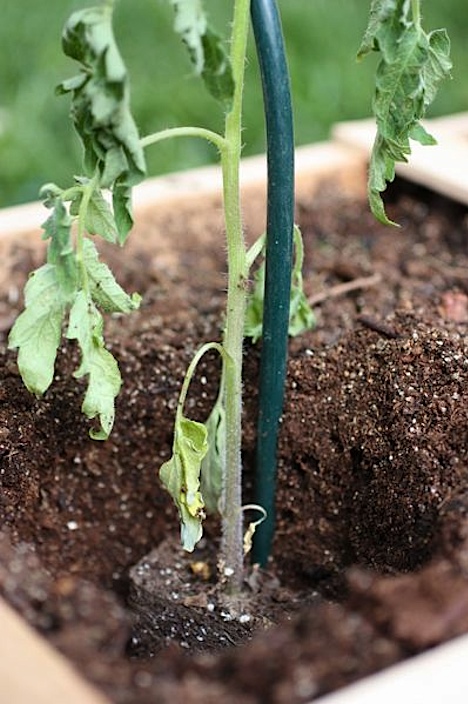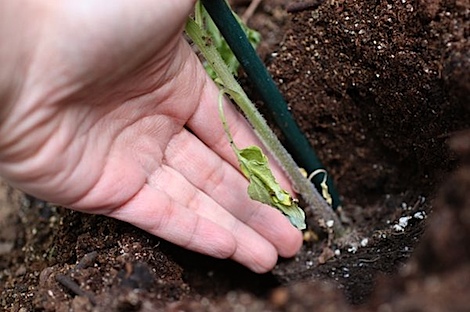 I got a tip to plant the tomato plants very deep so the soil actually comes up about 4-6 inches above the soil level of the seedling. I tried to use my hands for a visual. This is supposed to build strong roots.
We planted two kinds of tomatoes: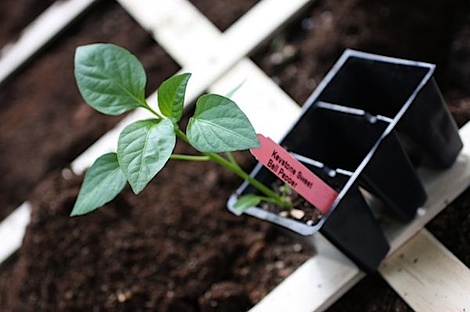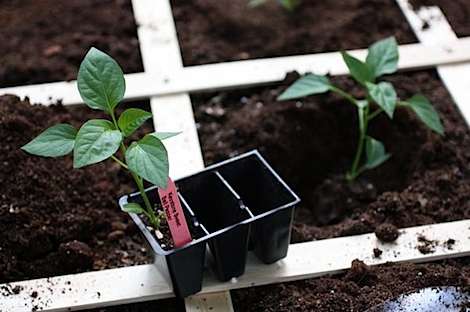 We also planted green peppers…and of course the marigolds.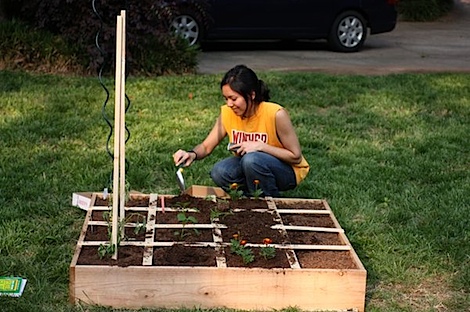 The planting was my favorite part. It was so serene in our yard with little birds chirping all around. What a relaxing way to end the day!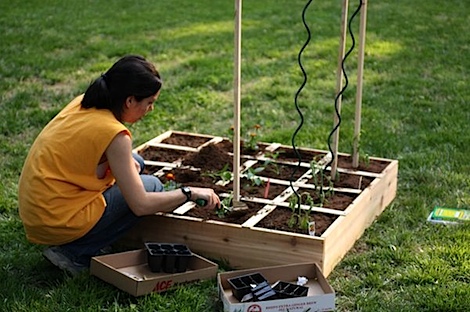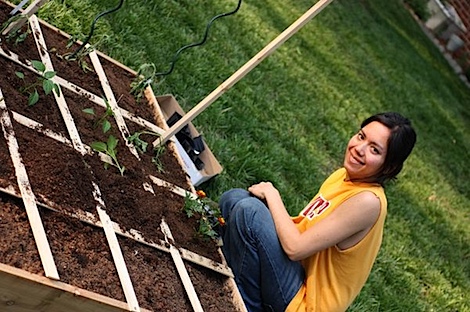 I got everything planted and we even have room for more plants! What to get next!? Maybe jalapenos? We may even build another box or two!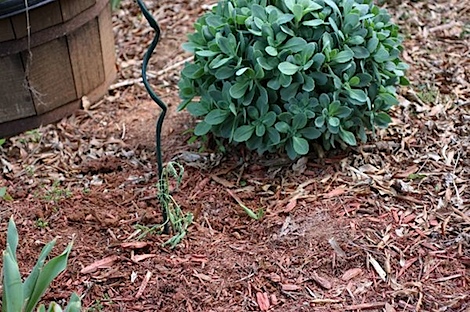 Oh, I did try planting one tomato plant in another area of the yard…I'm not sure how it's going to turn out, but I'll keep an eye on it.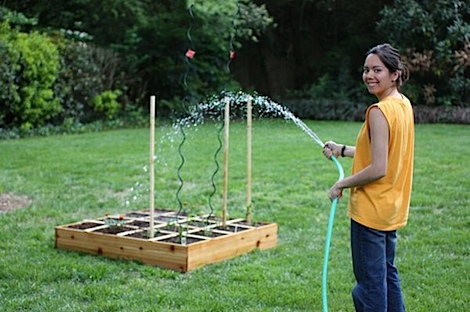 I just had to water the new plants an d we were DONE-ZO!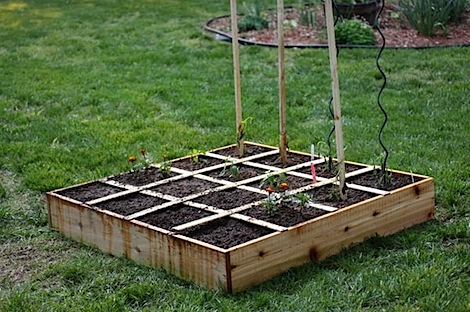 I hope my wilty seedlings come back ok. Can't wait to see how the garden turns out. I've been wanting my own vegetable garden for the last few years and now I finally have one again. Yay! So excited!
BIG thanks to hubby for all his help. <3 I hope we're able to cook many delicious meals with the food from this little box.
Reader Question: What did you do to celebrate Earth Day?
PS Remember to enter my contest to win a tofu press from Nasoya! Click here to enter!