Earth Day is later this week, on Thursday, and what better time of the year than now to go green? As you know, I may not be the greenest person in the world but I think every effort, even the small ones, makes a difference in the greater good for our planet.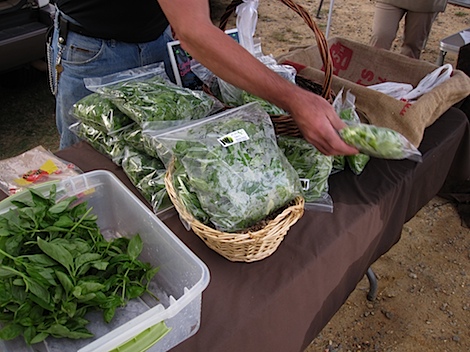 Here are some simple ways you can go green this week to celebrate Earth Day:
Go meatless (or even vegan) for one day this week. You can check out my Meatless 4 Lent Guest Post series for some great meat-free ideas. You can also check my vegetarian and vegan blog tags. If you can't commit to a whole day, why not try even just one meal?
Recycle something. Maybe you recycle religiously. Maybe you never recycle but have good intentions to. Either way, the next time you're getting ready to toss a can in the trash, why not think about recycling it instead?
Get a (or use your) re-usable water bottle (just added to my OpenSky!). Why toss (or recycle) plastic water bottles all week when you can just keep refilling a prettier aluminum one? It's

greener

and more cost-effective. Look for BPA-Free (just because the bottle is aluminum doesn't mean it's BPA free – check the label)
Buy organic. Maybe you never buy organic, or only once in awhile? Try to go out of your way this week to buy as much organic as possible.
Buy natural cleaning products. Try to replace even just one of your cleaning products with something more eco-friendly. Method, 7th Generation, and Mrs. Meyers (plus countless other options) make it easy to make the switch.
Use recyclable bags to go grocery shopping. Dont' have one? Then, this is the week to pick up a couple. They're very affordable and some are even easier to carry than the plastic and paper ones traditionally offered.
Shop a farmer's market. Support your local farmers and buy local fruits, veggies, and maybe even other goodies like honey.
Imagine if every one did just one green thing this week. How awesome would that be? Though you can't make everyone do something green, you can control your own choices and actions. Try to make at least one small change this week to go green. I promise it makes a difference. 🙂
You can check out my Green page or Go Green blog tag for more green inspiration.
Cheers!
How are you celebrating Earth Day this week?