Happy Monday friends!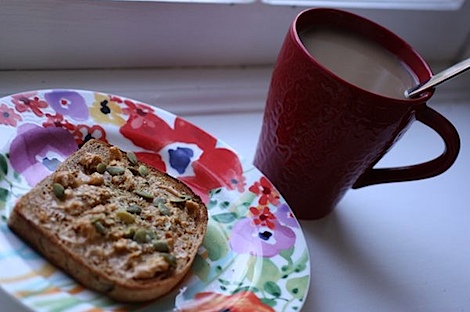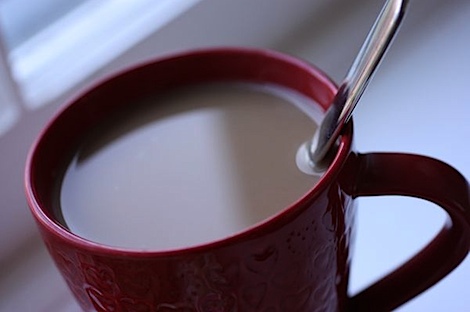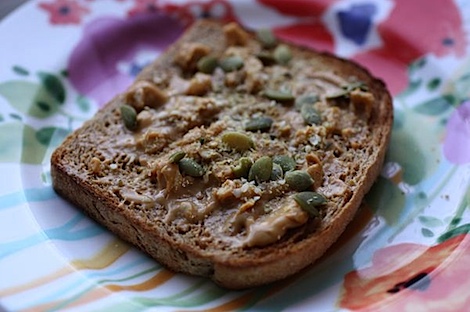 I was running later than I would have liked today, so I made breakfast quick so I could spend time prepping lunch: coffee, Power Toast (spelt bread, Barney Butter, pepitas, hemp seeds, and ground flaxseed).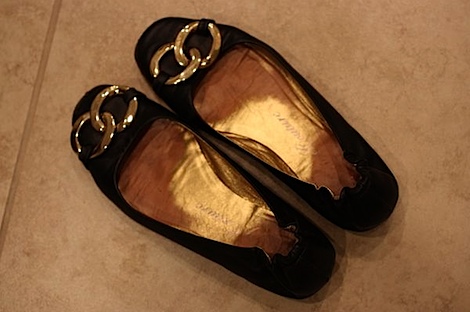 I can't remember at the moment if I told you but I sort of twisted my ankle last night leaving the dinner party. I stepped on a curb wrong and though it didn't hurt immediately, I knew I needed to take it easy. 🙁
So, though I really wanted to go for my usual double-header workout tonight, I decided to play it safe by:
wearing flats to work
skipping my workout
and trying to eat anti-inflammatory foods
RICE would probably be a good idea, but since I don't have a laptop, the Elevation part is going to be a challenge. I should probably try some ice next
Stupid ankle. I googled sprained ankles and I don't think it's anything serious (I was barely a level 1 on the article of 3 levels of sprained ankles I found), but I also believe that you should try to take things easy so you don't make a non-situation turn into a problem. Better to be overly cautious IMO.
Speaking of anti-inflammatory foods, here are the top foods I googled:
ginger
garlic
green tea
turmeric
blueberries
cherries
curciferous vegetables
salads – dark green lettuce, spinach, tomatoes
salmon
grass fed beef and other animal foods
olive oil
kelp – also kombu, wakame, nori, arame
papaya
sweet potato
Kath had a great post today on anti-inflammatory foods if you want some more tips.
Today's eats were very snacky…I really kind of grazed all day.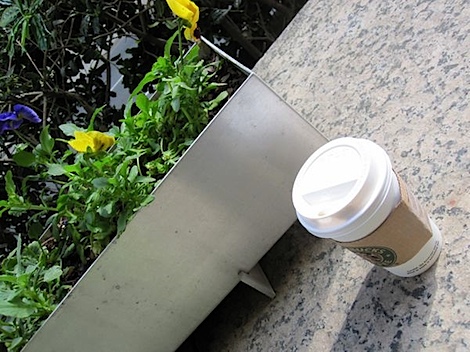 For Starbucks Monday, I grabbed a tall vanilla soy latte.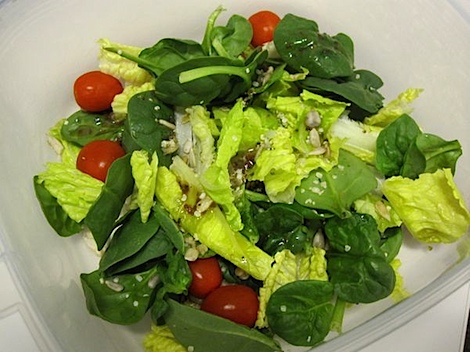 For lunch, I brought a big green salad of organic veggies: baby spinach, romaine, cherry tomatoes, sunflower seeds, hemp seeds, and sun-dried tomato vinaigrette.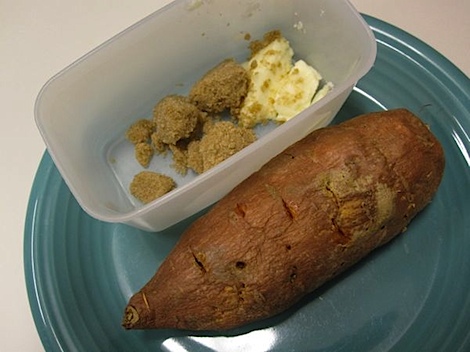 I also brought a small sweet potato with some Earth Balance and brown sugar in another container.
A couple knife-pokes and a trip to the microwave later and you have…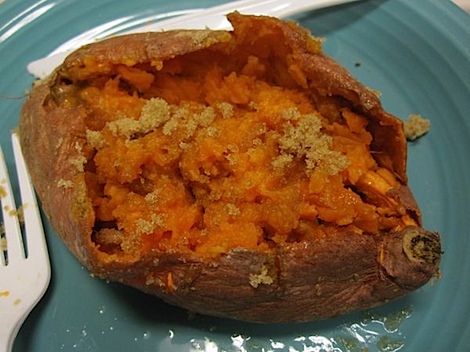 Sweet potato with brown sugar!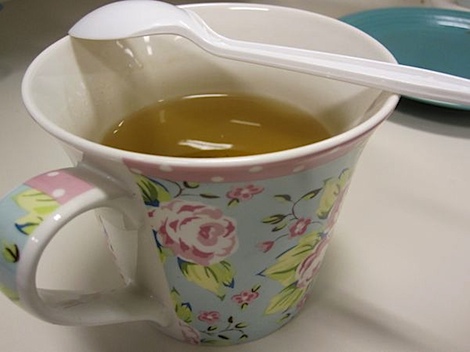 I also had some honey lemon green tea (a sample from my cube-mate's new tea) – with sugar.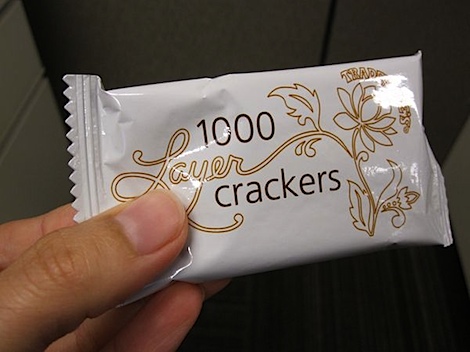 1000 Layer Cracker (from Tj's)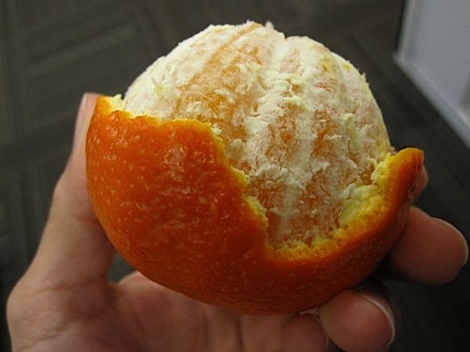 One of those organic minneolas from yesterday's grocery trip.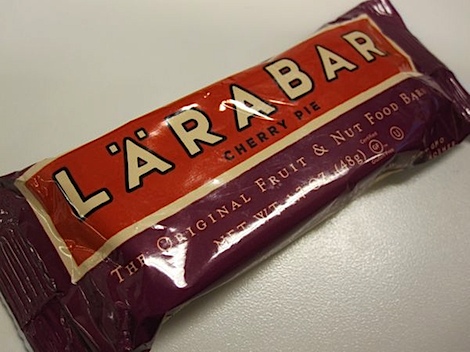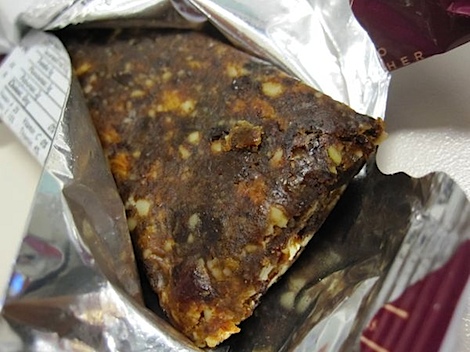 Cherry Pie Larabar towards the end of the day.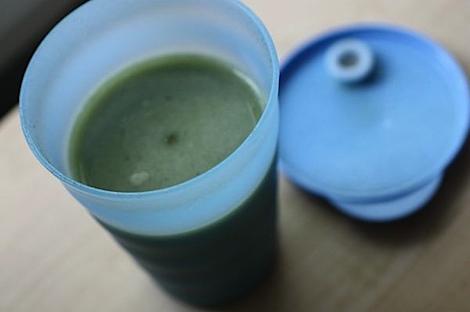 For a post-work snack, I had a 3/4 cup scoop of my Vega Vanilla Chai Whole Health Optimizer…I figured maybe the boost of nutrition would help my ankle?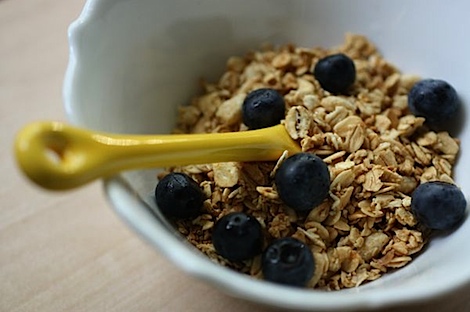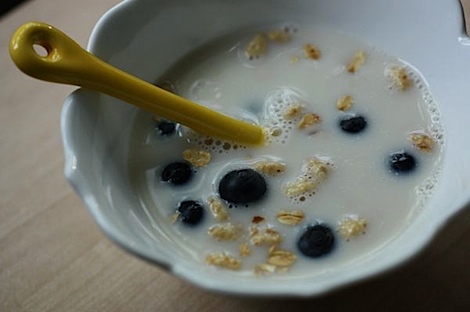 I also had some Galaxy Granola with blueberries and vanilla almond milk.
While I waited for my friends to call about our girls' dinner out, I prepped some food for lunch tomorrow. I experimented with a new recipe.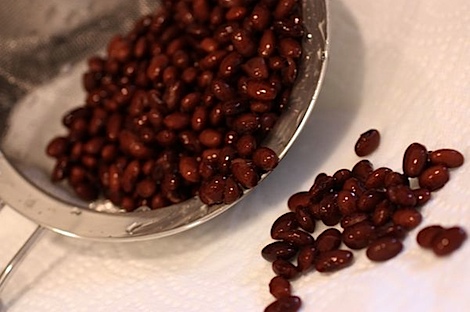 Organic black beans, all nice and rinsed.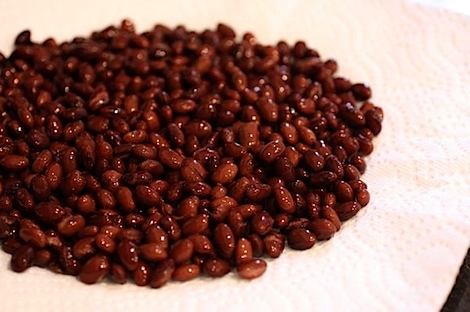 I placed mine on a paper-towel lined plate to help them dry off.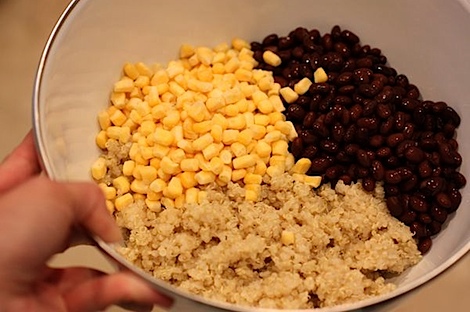 Quiona, frozen organic sweet corn, black beans.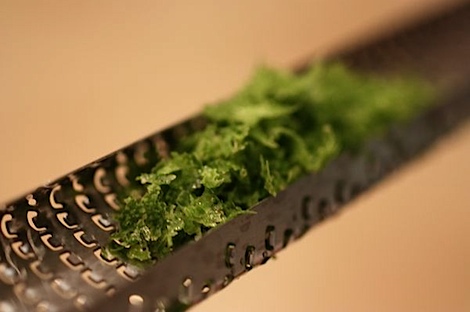 Organic lime zest.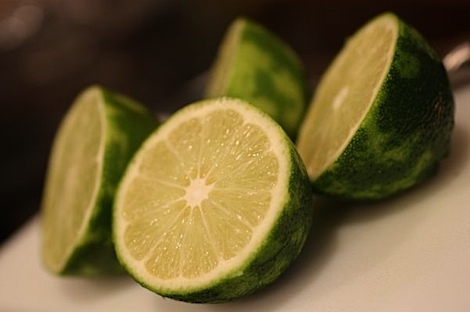 Organic limes.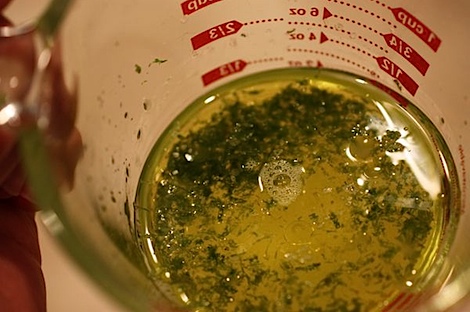 The zest looked so pretty in the olive oil.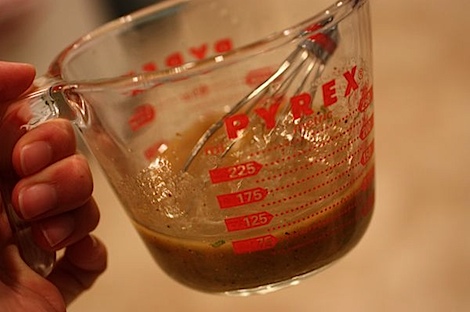 All mixed up and ready to dress.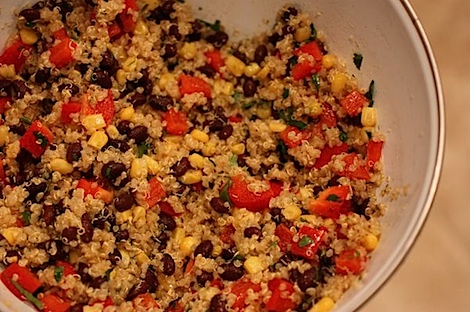 Ta-dah!!! The finished product. Even hubby liked it. This Southwestern Quinoa salad recipe would make a great vegetarian or vegan meal or side dish. Perfect to take to work or a pot luck or cookout.
Print
Southwestern Quinoa Salad Recipe and Eats
Author:

Prep Time:

10 mins

Cook Time:

25 mins

Total Time:

35 mins
---
Description
This Southwestern Quinoa Salad Recipe makes for a great vegetarian or vegan main or side dish. Make a big batch on the weekend and use it for quick pack-and-go lunches or stress-free dinners.
---
1 cup

dry, uncooked quinoa

2 cups

water

1

can black beans, rinsed and drained

1 cup

frozen corn, thawed

1

red bell pepper, seeded, chopped

1

jalapeno, seeds, minced

3 tbsp

chopped, fresh cilantro

2

limes, zested and juiced

1/3 cup

extra virgin olive oil

1 tsp

salt

1/2 tsp

pepper

1 tsp

cumin

1/2 tsp

chili powder
heavy dash garlic powder
dash cayenne pepper
---
Instructions
Cook quinoa. Rinse quinoa and combine with water in a medium pot. Bring to a boil and simmer on low till water absorbed and quinoa is tender, about 20 minutes. Stir occasionally. I used a non-stick pan so it wouldn't stick to the bottom. Reserve 1 cup of quinoa (I reserved 1 cup so I could use it in another recipe. It would probably be fine to just add all the quinoa to this recipe if you didn't have another way to use the reserved quinoa, but I encourage you to try it as a breakfast hot cereal – check out tomorrow's post for details on how to morph it). Set aside to cool.
In a large bowl (preferably with a lid) place cooled, cooked quinoa, beans, bell pepper, corn, jalapeño, and cilantro and mix gently to combine.
In a small bowl combine lime zest, lime juice, extra virgin olive oil, salt, pepper, cumin, chili powder, garlic powder, and cayenne pepper. Whisk to combine (like you would for a dressing).
Pour dressing over the quinoa mixture and stir to combine.
Cover and refrigerate for at least an hour before serving, to allow flavors to combine.
Enjoy!
---
Recipe Card powered by
By the time I was done prepping lunch, it was time to meet my friends, Kat and Megan, for dinner. I brought them a sample and they approved. 🙂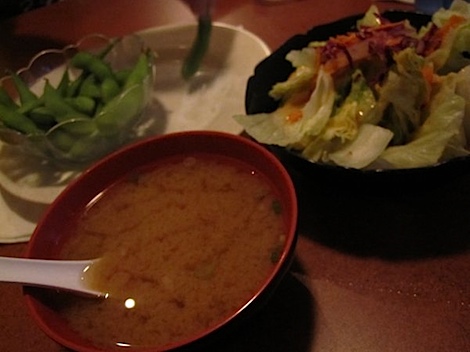 I was pretty boring tonight and had a couple bites of Kat's edamame, a small salad with ginger dressing, and miso soup.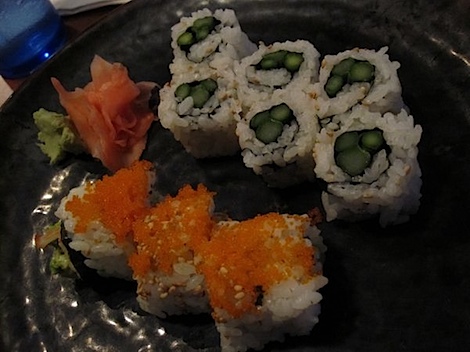 Plus, I had a Cali roll and asparagus roll. I thought about getting a big veggie stir fry since lots of veggies seem anti-inflammatory, but then I got the sushi for the sea veggies instead. I also ate all of my pickled ginger tonight! 😆
No dessert for me tonight, but boy do I wish I had a couple of these to nosh on!
*
*
*
Check out my article on Easy Ways to Go Green for Earth Day 2010.
I have a yummy breakfast planned with quinoa! Can't wait! 🙂
What's your favorite way to eat quinoa?