Thursday Eats
I have been a blog posting machine this week!! 😆 That's what happens when you stay somewhere without wifi and your hubby's laptop doesn't run on batteries. I didn't get on a computer for like 3 straight days while I was in Key West!
Since I stayed up so late last night working on all those fabulous Key West photos, I was extra tired today. I made breakfast quick by enjoying my short-on-time go-to breakfast – Power Toast!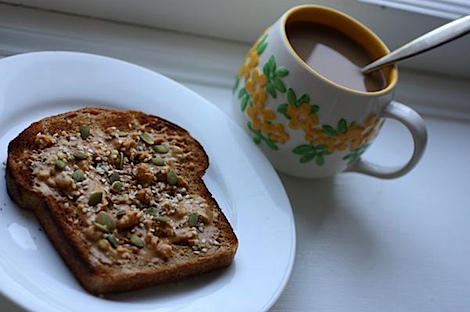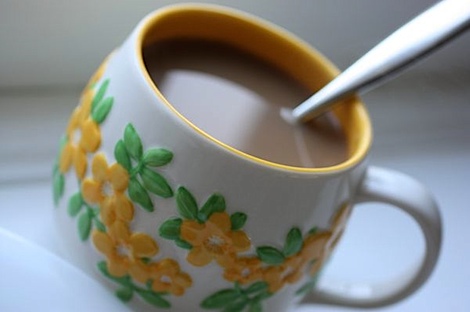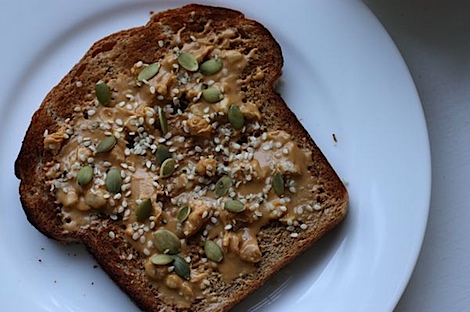 I had a slice of Great Harvest honey whole wheat toasted and topped with Barney Butter, pepitas, sesame seeds and hemp seeds, plus Larry's Beans coffee to drink.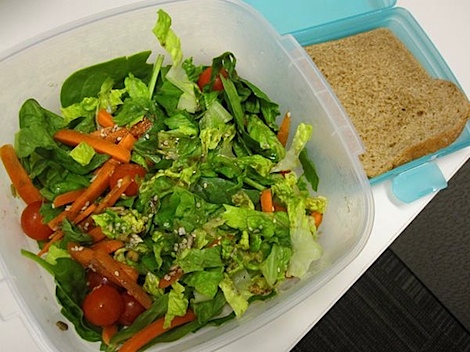 For lunch I packed a large salad with a slice of fresh honey WW bread.
I used to hate eating salads for meals. They seemed so unfilling and boring. However, now I see salads as an easy way to consume veggies and gain extra nutrition for the day. Plus, some salads are definitely more interesting than others. My salads tend to be a bit boring, but I'm currently researching ways to make them more exciting.
I ate the bread straight up. It was just baked yesterday and still lovely and tender today. I didn't need any toppings to enjoy it.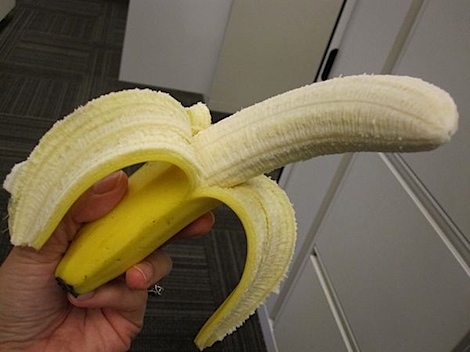 I had a banana for a snack later.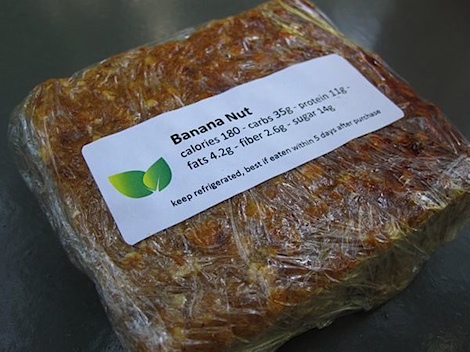 And, after my 3pm phone conference was cancelled, I lucked out and took a quick 30 minute break to meet up with my friend Megan for some QT.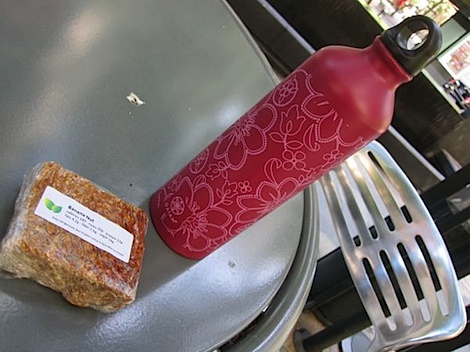 Since the weather was so perfect – sunny and right above 70 degrees F – we snacked outside on homemade energy bars. I had the banana walnut.
After work, the weather was still just as pretty, so I talked hubby into eating out even though I had some good ideas for meals in. It probably helped that I stopped by the grocery store to get shrimp for the meal I had in mind and the store didn't have shrimp. Unfortunately, by the time hubby was done working out and stuff, the sun was setting and the temperature was getting cooler and cooler.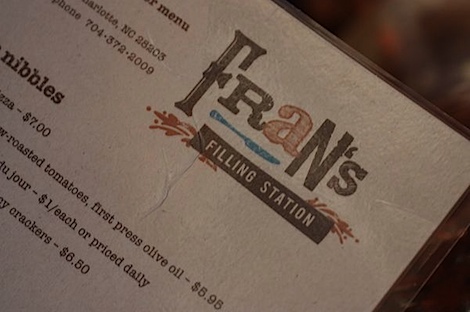 We decided to eat in but try a new restaurant we've been wanting to try for awhile – Fran's Filling Station.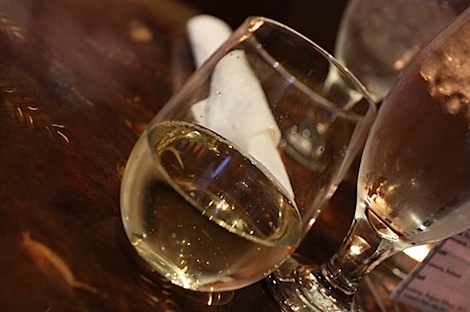 I started with a glass of pinot grigio.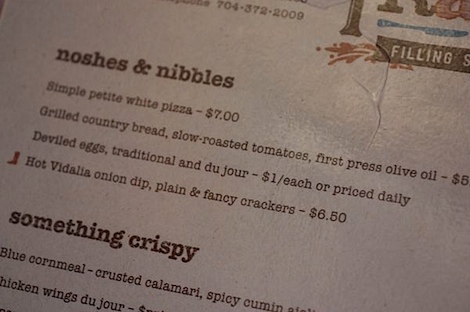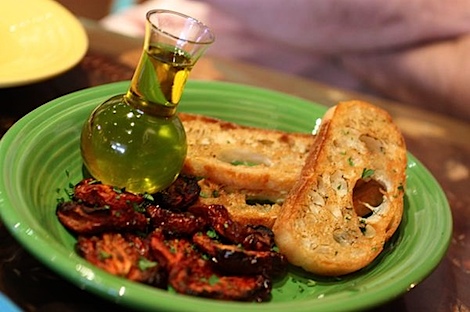 We decided to try a couple different things since it was our first visit. We started with an appetizer – the Grilled country bread with slow-roasted tomatoes and olive oil.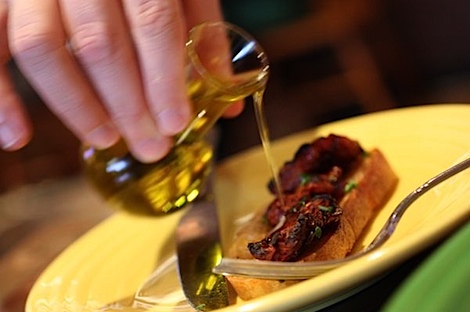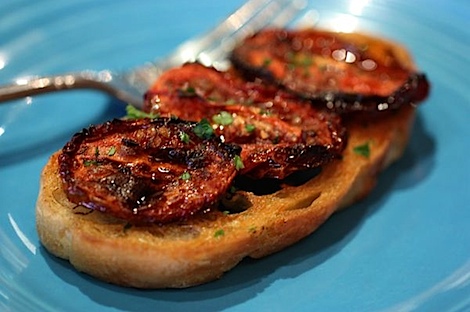 The app was a lot like a de-constructed bruschetta but with a sweeter taste thanks to those roasted tomatoes. Hubby and I really enjoyed the dish and agreed with the waitress that it was a great starter size – not too big so you fill up before the meal. Hubby had 2 slices and I had one – it was just enough for me.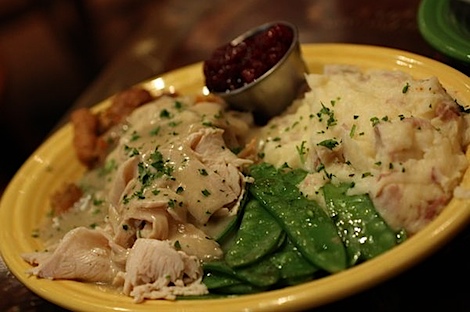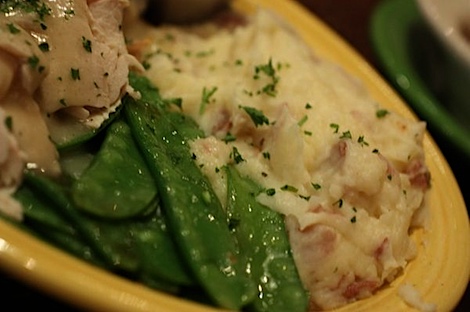 I was really craving comfort food, so we got the Thanksgiving on a Plate (roasted turkey, veggie of the day – snap peas, mashed potatoes, stuffing, gravy, and cranberry sauce. Wow, this was fantastic! I loved the tender roasted turkey and how it was sliced thin – paired with that slightly sweet gravy. The potatoes were nice and creamy. Hubby really liked the bacon-studded stuffing.
We shared the turkey dish and…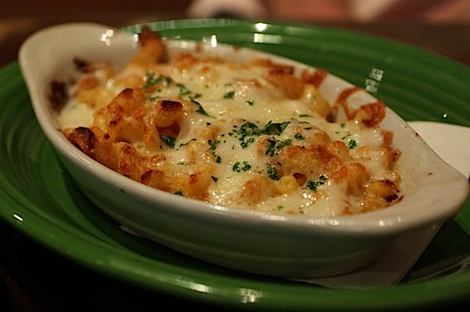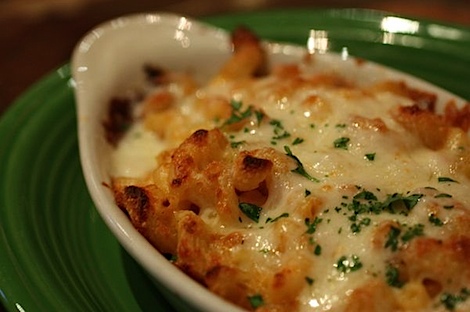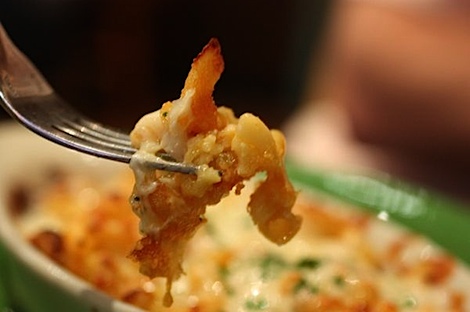 Mac and cheese! This side dish was served in the dish it was baked in, which was great because the hot plate really kept hte mac and cheese warm for us. The dish was ooey-gooey and totally hit the spot. Hubby said it reminded him a bit of my Dad's mac and cheese (which reminds me that I really need to get that recipe to you guys)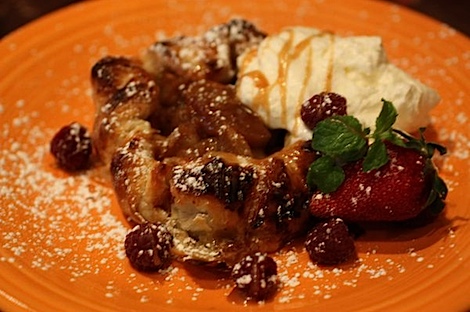 Though we were pretty full after our fabulous dinner, we decided to go ahead and see what Fran had to offer by way of desserts. Our waitress suggested the Tuxedo Cake, which normally would have been my top choice, but I was craving something following our comfort food theme of the night.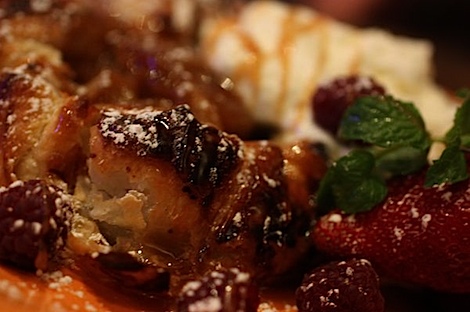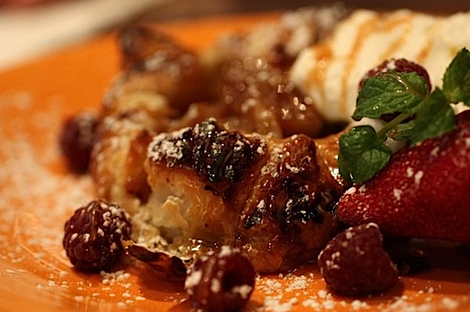 The tart was served warm and was a lovely rustic apple tart with a puff-pastry-style shell. The dessert was served with fresh berries and whipped cream. What I really liked about it was that it wasn't too sweet! So many desserts are over-the-top sugary, but this one was just right.
Hubby and I had a wonderful dining experience at Fran's. I already can't wait to go back and try some of their other dishes. They had a fabulous looking veggie burger, I hear their fries are amazing, and I MUST have that Tuxedo cake…sooner than later. If every experience can be this great, then Fran's may inch their way to my fave Charlotte restaurant list. 😉
New Samples!!
I've gotten some new samples to try recently…hoorah!! I adore samples!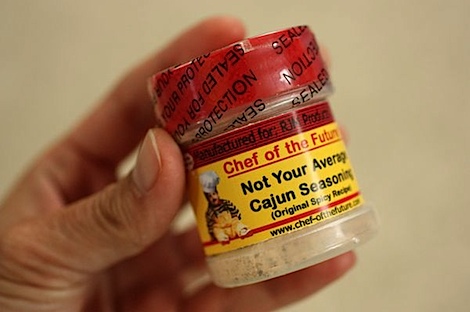 First up, Chef of the Future Not Your Average Cajun Seasoning. I can't wait to taste-test this stuff! There are plenty of ways to use this seasoning, but I'm mostly excited about using it to grill food this summer. Hubby's new grill can't get here fast enough! Not that he ordered one yet, but he needs to! 😆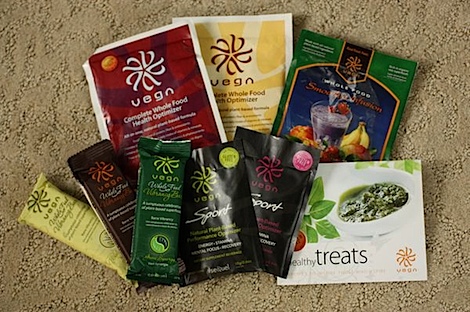 I'm also very excited to have some fabulous Vega samples in my possession! I found Brendan Brazier's presentation (click for lessons learned) a few weeks ago very inspirational and I loved the message of his books and products.
I received some fabulous things to try out…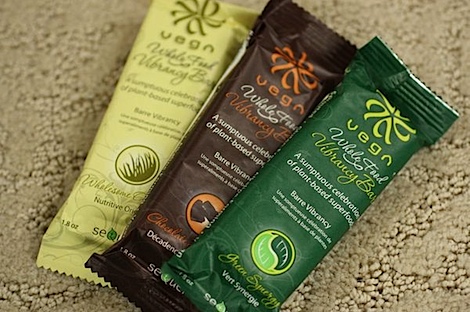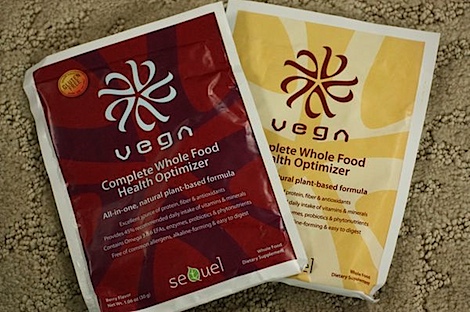 Vega Complete Whole Food Health Optimizer packets.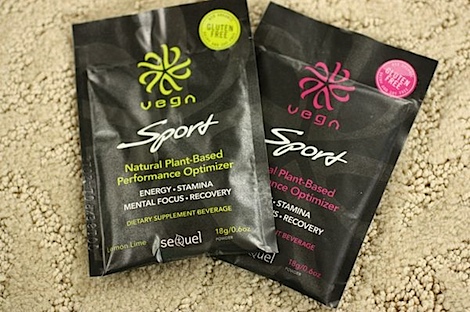 Vega Sport Natural Plant-Based Performance Optimizer packets.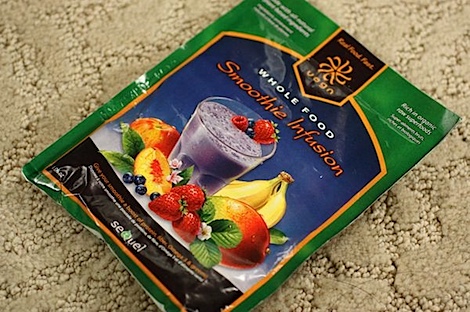 Vega Whole Food Smoothie Infusion packet.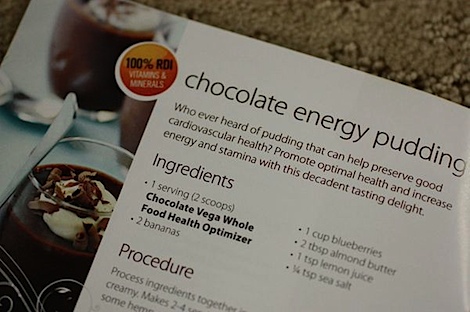 Plus, I got a recipe booklet. I really want to try this chocolate energy pudding…it sounds delish!
I can't wait to test out my samples…yum!
Nasoya Tofu Press Winner
Thank you to everyone who entered the Nasoya Tofu Press Giveaway! I wish I had dozens of these to give away but Nasoya and I just have one. And, the winner is…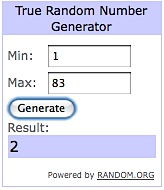 #2 – Amanda of The Hungry Wanderers!!! Hey, I know her!! lol
Congrats Amanda! I hope you enjoy your tofu press! But before you can, please email me your new address so we know where to send your tofu press.
As for the entries, I'm going to go back and read through all your fave tofu uses (click to view) for some meal inspiration. You guys are so creative! I loved reading through your comments and I can't wait to go over them again.
Big thanks again to Nasoya for this giveaway…Thank you!!
HEADS UP! If you didn't win…I have a few more giveaways queued up so stayed tuned to win some more awesome freebies!! 🙂
Traveling Hydration – Weigh In
Lastly, this past weekend in Key West reminded me how terrible I am at hydrating when I'm traveling. If it's not the lack of access to non-germy water (no water fountains for this germiphobe…sorry!) then it's the fact that I hate using airplane bathrooms or having to pull over when I'm driving. It seems 10 times more difficult to stay hydrated when I'm traveling.
How do you stay hydrated when you're traveling? What are you tips?