Don't you hate when you stay up late to write a lengthy blog post and your stupid software EATS it?! Yea, that's what happened last night…so irritated!
But let's move on.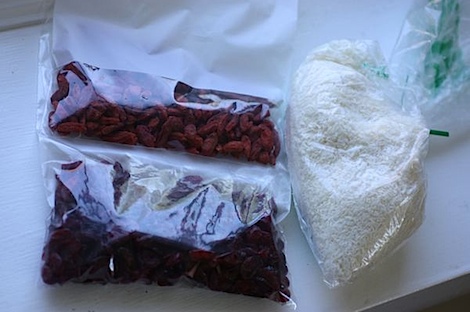 Check out my latest bulk bin purchase – goji berries, dried cranberries and coconut flakes. There was a better looking bin of coconut flakes but it had like 10 ingredients in it. The one I got had one – organic coconut flakes. 😆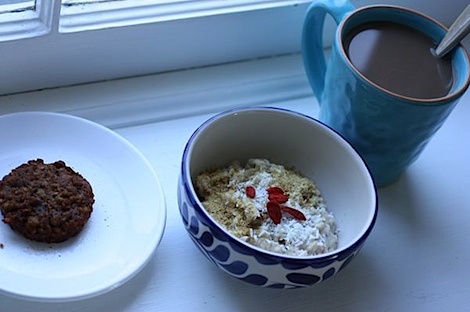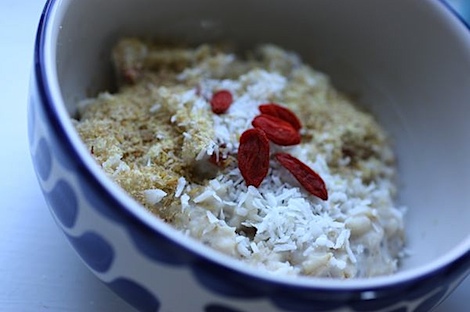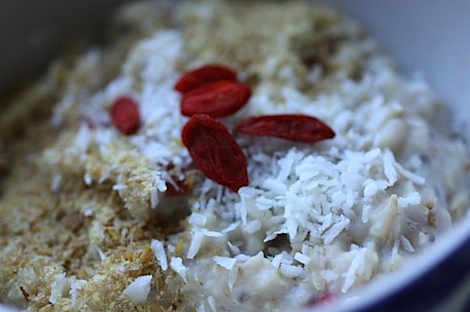 I had a fabulous breakfast of goji-berry oatmeal, "sausage" and coffee.
Check out these fabulous samples Food Should Taste Good sent me: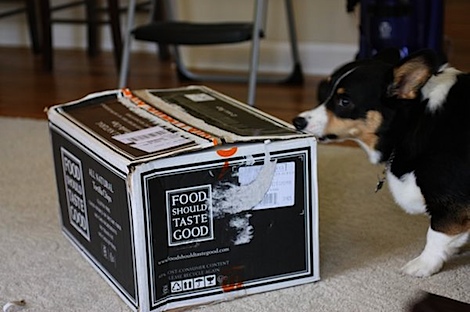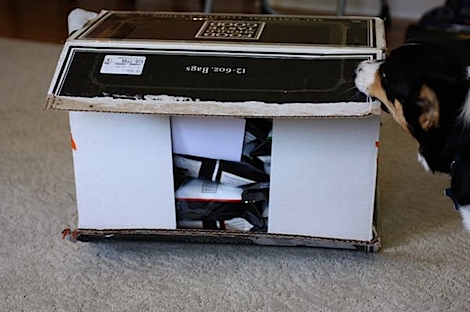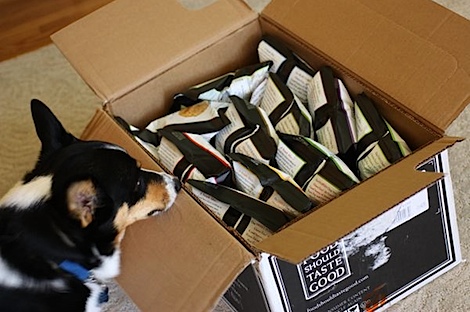 Bailey was very curious about the new delivery.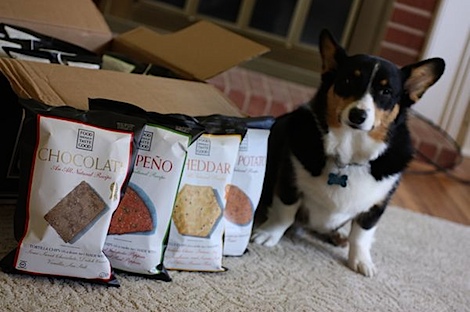 Inside: Chocolate, Jalapeno, Cheddar, Sweet Potato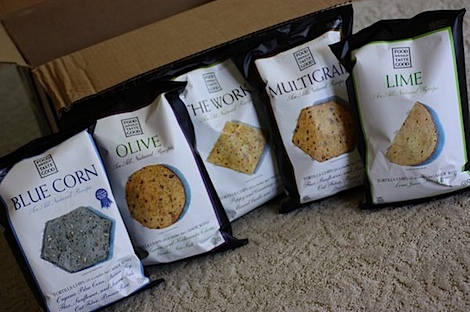 Blue Corn, Olive, The Works Multigrain, Lime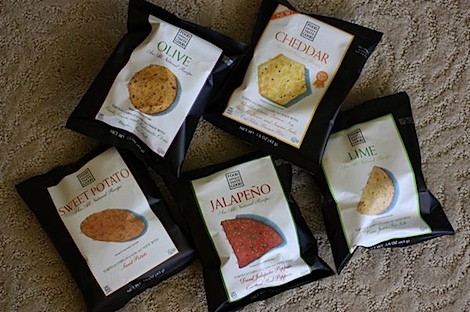 Mini bags of the flavored chips.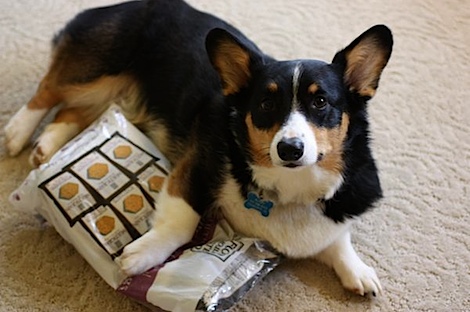 A bag of mini multigrain chips. I think Bailey wants them for himself.
Thank you Food Should Taste Good!! I can't wait to try all of these!
Since I had avocados on hand, I decided to make a guacamole to test out some chips. I only had avocados and not other guacamole ingredients, so I made a semi-homemade guac with 1/2 avocado, salsa, garlic powder, salt and pepper.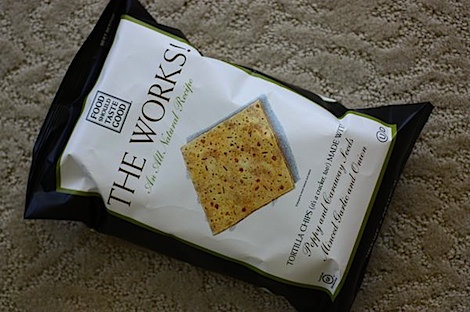 I let hubby pick out our chip flavor to try – The Works.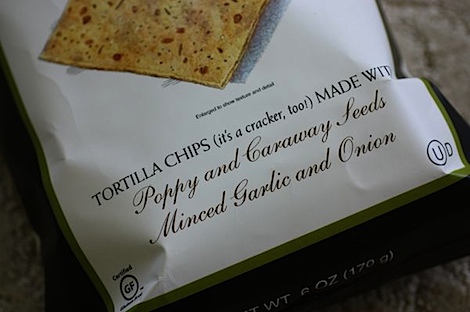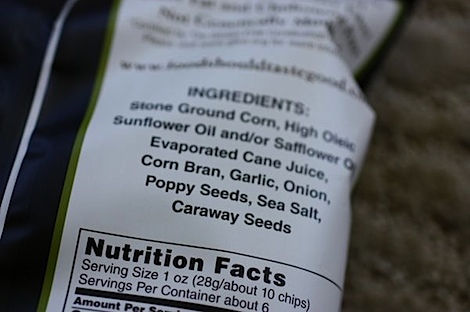 Nice ingredient list.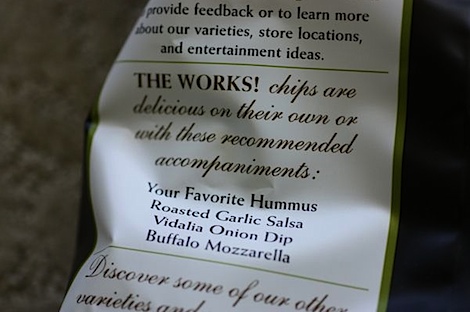 I love the suggested accompaniments.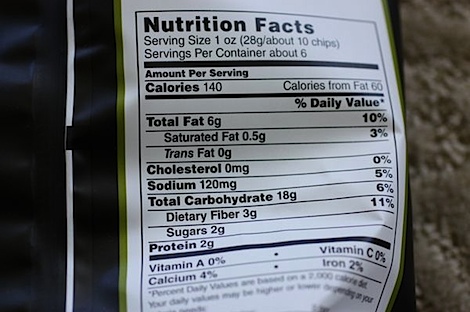 Nutrition.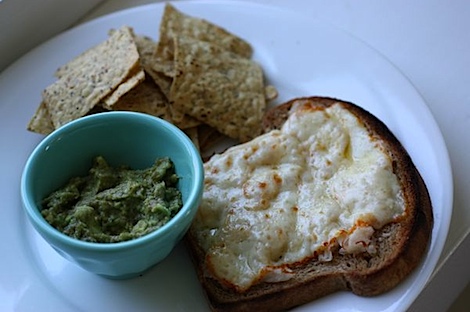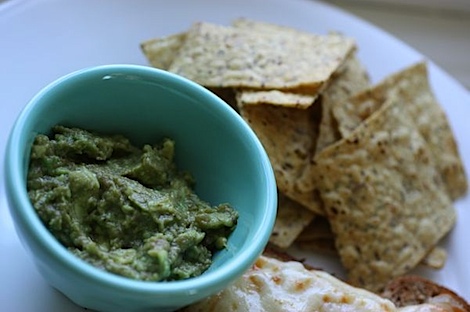 Gauc, chips, open-face turkey melt.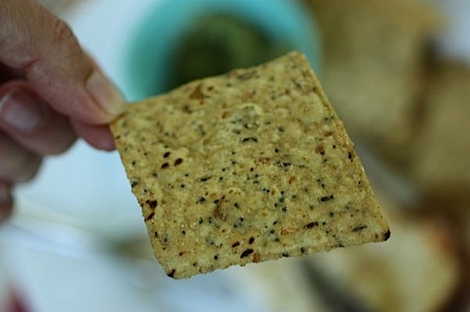 I made sure to sample a chip without any guacamole so I could really taste the flavor. The chip was very flavorful and I loved how it wasn't all heavy and oily. These were so better than restaurant chips!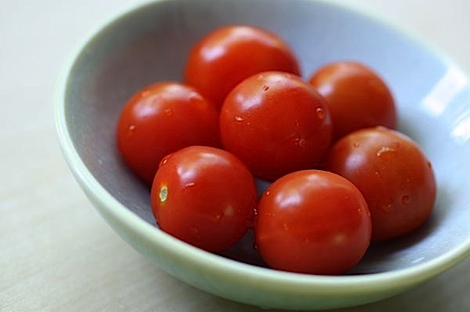 Cherry tomatoes.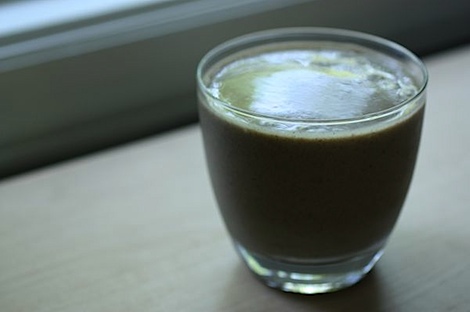 Strawberry banana smoothie with Vega vanilla chai health optimizer.
My mom made an impromptu visit so we hit up a local nursery (photos of the goods later) and then decided to eat out. I knew the perfect place! A repeat of the night before – Fran's Filling Station.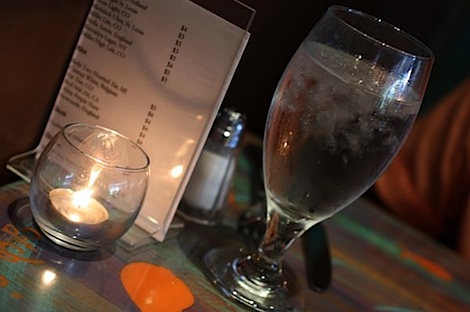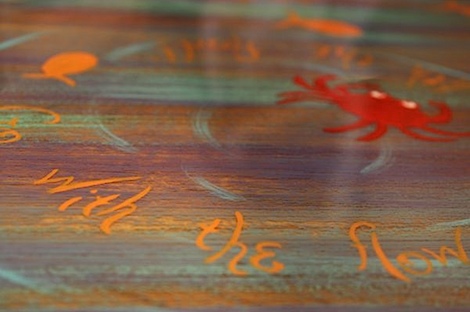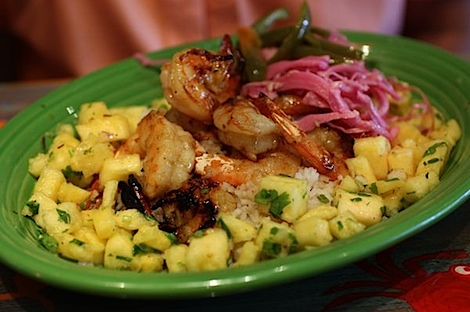 My mom got the special – coconut rice, ginger rum shrimp, pineapple salsa.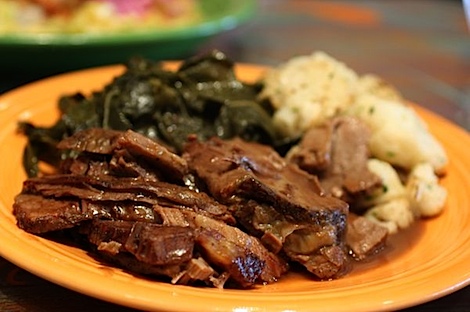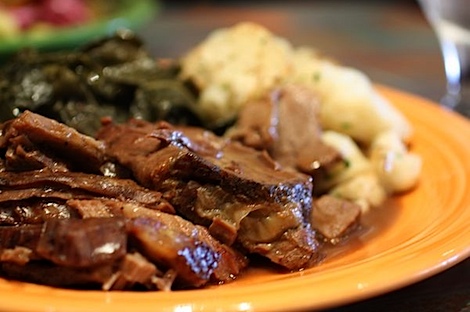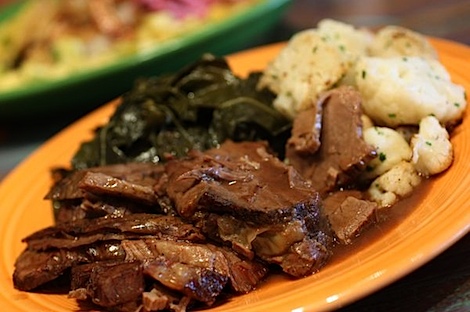 I got the slow-roasted beef with braised greens and roasted cauliflower.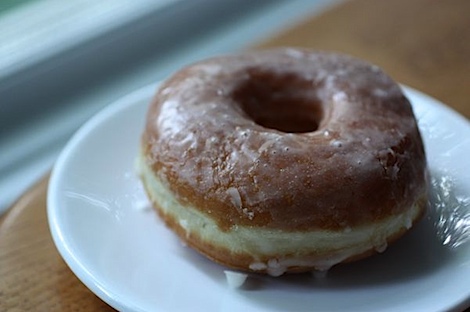 I thought my mom needed to try one of my faves – a local doughtnut.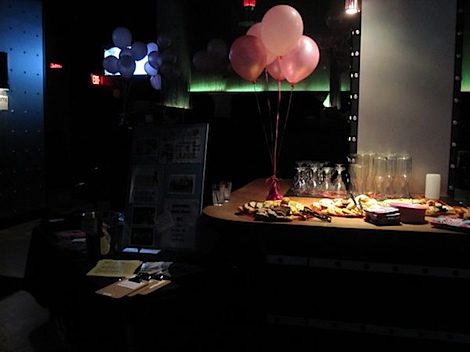 After saying "later" to my mom, I headed out to a ladies night out at a local bar where we were doing a demo with my dance fitness group.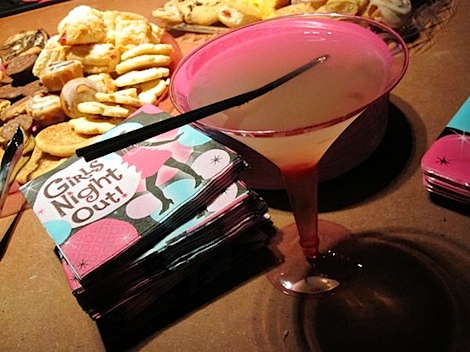 Apple-tini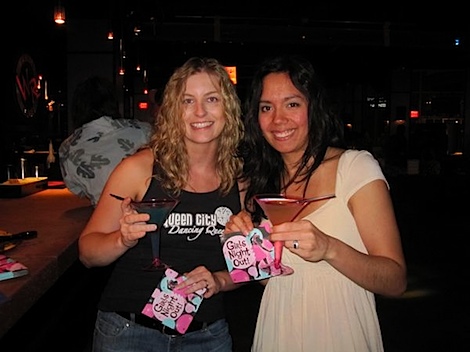 Chauna + moi
SO much fun dancing with my girls! We took over the stage at the bar and demoed some of our fave songs. Loved it!
Busy weekend ahead. Gotta run! 🙂 Have a great weekend everyone!