You guys had some great questions for Don on Organic Gardening! I can't wait to see his answers. Till then, if you have a question on organic gardening, leave a comment here (click for details).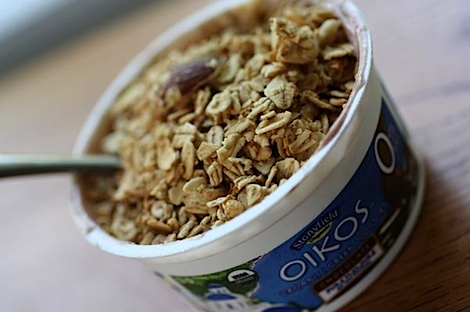 I was really looking forward to more granola and Greek yogurt this morning so I made a quick breakfast of one of the Stonyfield Chocolate Oikos samples (*), along with some of my Vanilla Almond Galaxy Granola sample (*).
So easy, so fast, so good! And good for you!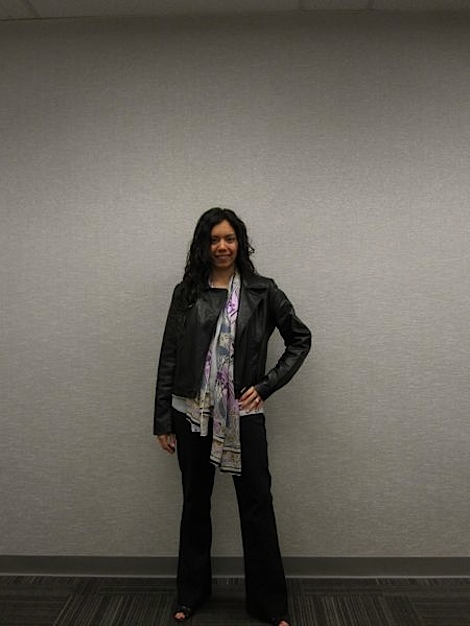 I girl-ified my biker jacket with a pretty silk scarf. This picture is terrible, but you get the point.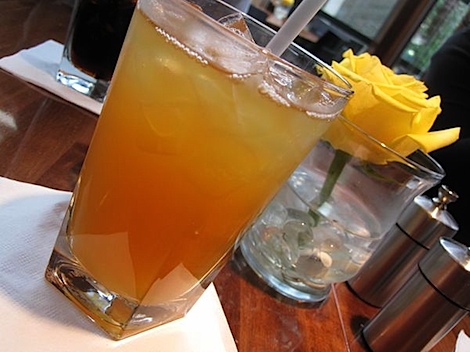 I actually had enough time to take a lunch break today…shocking I know! I got a half tea / half lemonade drink (no alcohol people).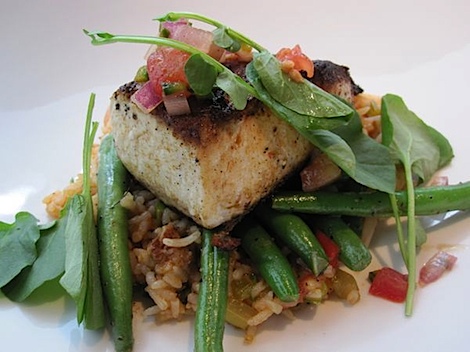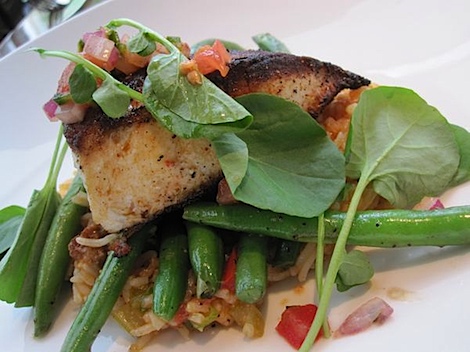 I also got blackened mahi mahi with jambalaya and green beans – from Mimosa Grill. Lunch was fabulous and it was so nice escaping the office for once. For those new to TCL, I RARELY take lunch breaks at work. Most lunches are enjoyed at my desk while I chomp away on a phone conference with my mute button on. Glamorous, right? 😉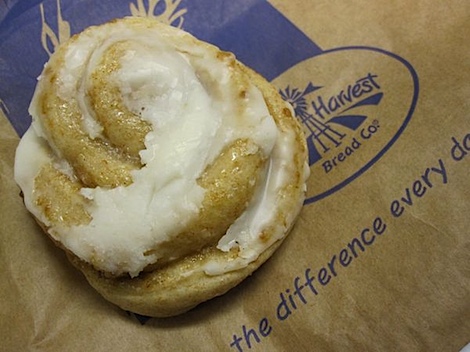 Hubby was really trying to spoil me today. He swung by with a sweet treat – one of my faves -a mini cinnamon roll from Great Harvest. Man these things are addicting!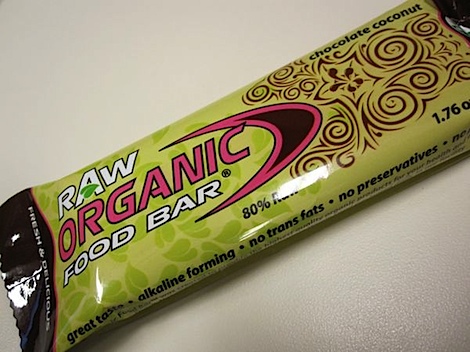 For a pre-workout snack, I enjoyed a Raw Organic Food Bar in Chocolate Coconut (won these on Twitter).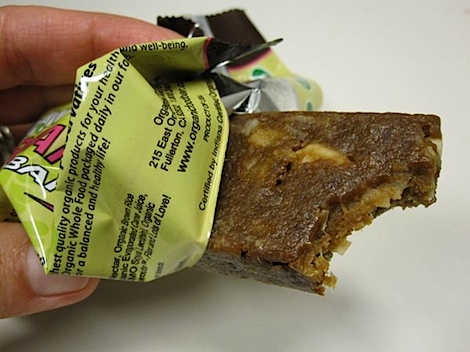 These bars were the first product request I had fulfilled at my OpenSky shop and I'm thrilled to be able to offer them to you. These bars are fabulous but a little hard to find, but now it's easy since you can find them in my shop!
(PS Some of you have asked about Galaxy Granola – I've requested to add that to my shop, too, so I hope it works out! I'll keep you posted – the process can be a little slow)
Then I had a fabulous hour of ZUMBA! So fun. I love my mid-week workouts. I get to just dance all the stress of the week away!
A post-workout shake – Aria.
*
*
*
Then, I came home to a REAL surprise. Hubby had dinner waiting for me!!!!! How sweet! First the cinnamon roll and then the dinner! I felt so lucky!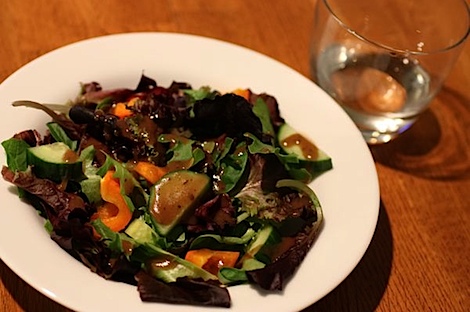 We started with salads – organic lettuce mix, orange bell pepper, and cucumber with Drew's rosemary balsamic. Plus some $3 chuck to drink.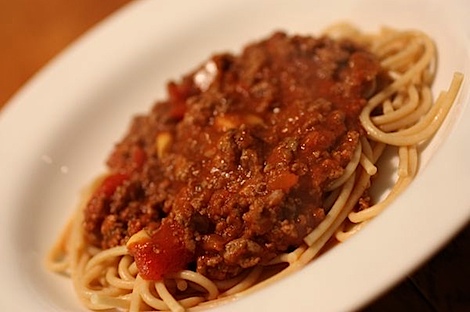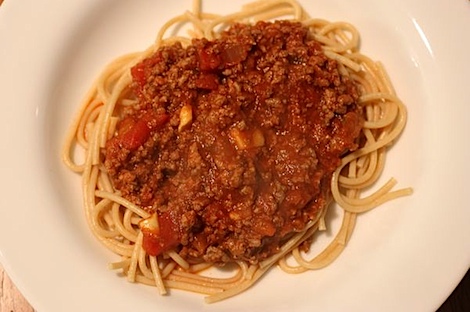 And for the main event – spaghetti!! I love spaghetti but haven't had any in ages! I was really happy to see it tonight. Hubby even used whole wheat pasta!
On the side – SPELT toast, drizzled with EVOO, from Great Harvest! Hubby picked up a fresh loaf today when he got the cinnamon roll. I adore spelt-everything!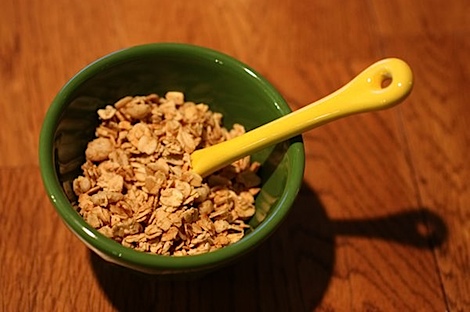 Do you ever just want a taste of something? I was really craving Galaxy Granola with vanilla almond milk after dinner, so I made a tee-niny bowl. I don't think I'll be using my Crate + Barrel spoon for oatmeal or soup any time soon, but I still think it's the perfect ice cream spoon and I love it for my little tasting bowls. A regular sized spoon would have looked ridiculous! 😆
Oh and about that Fitness challenge…I got sick and didn't start it. 🙁 Buuut, I think I will fore-go the monthly challenges and just start it up when I'm ready. Not sure I want to wait till May! lol
A year ago today I had a chicken burrito. Funny that I was craving one for lunch today since I rarely eat them for lunch. Also, I ordered my neon green zumba pants! Oh yea!
Do you ever eat really mini portions of food?