Happy Monday! Welcome to the Eating Bender readers who are stopping by from my guest post.
I must say I've been more inspired by Brendan Brazier's talk last week than I expected. (Yes, I still owe you my notes on that! sorry!). I think mostly because BB is all about what food does for you. When I get into healthy eating, I'm mostly interested in exactly what – just what food can do for you. What can I eat to have more energy, sleep better, have a better workout, have nicer hair…all that fun junk.
Anywho, I ended up eating a very healthful day of eats that may even be a little thrive-like.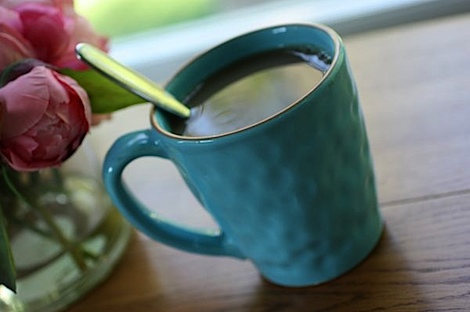 Coffee (ok, this isn't really on the Thrive diet, but it's my morning ritual).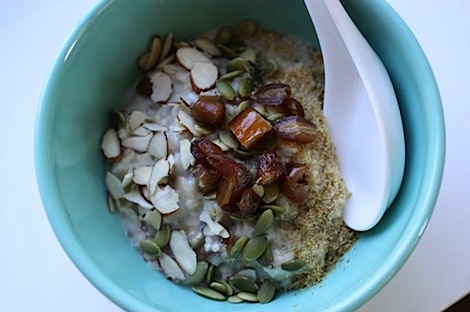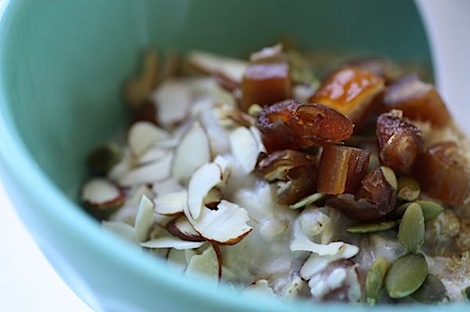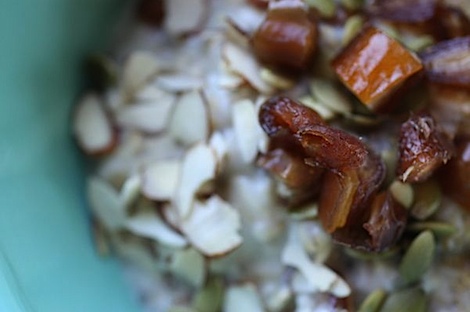 Rice milk date oatmeal with almonds and pepitas and flaxseed.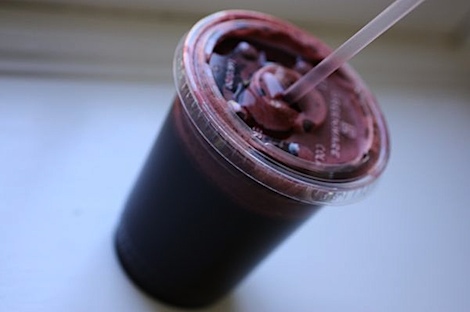 I stepped out to pick up some groceries and got this veggie juice. They put EXTRA beets in! It was very beet-y.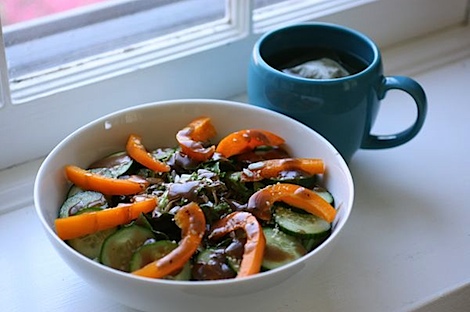 For lunch, I made a giant salad using some groceries I picked up yesterday when I was helping Megan with her healthy pantry makeover.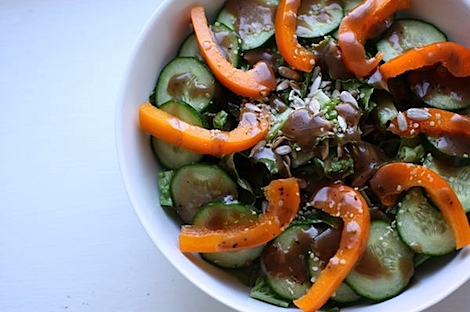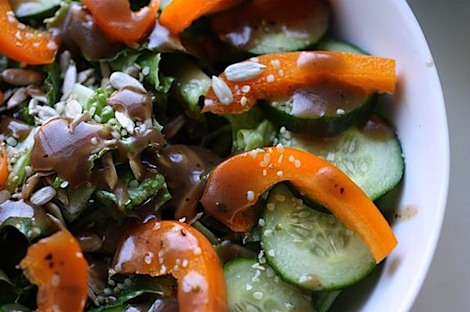 Ever since finding out that iceberg lettuce has almost no nutritional value and that other greens like romaine and spinach are really good for you, I haven't been able to eat iceberg. Luckily, I scored some organic romaine at Trader Joe's at a fair price.
On the salad:
a BUNCH of chopped romaine – maybe 3 cups
several slices cucumber
orange bell pepper
a couple tbsp sunflower seeds
dash hemp seeds
Drew's rosemary balsamic (I'd like to try a Thrive recipe for dressing, but haven't had the ingredients)
I forget how satisfying salads are. This one was simple but really good.
I really wanted to try a BB recipe, but they seem to require extra prep time and some obscure ingredients that I haven't yet gathered for my pantry. In general, I've flipped through the BB Thrive book a couple times and I'm very excited by the content but I think I really need to sit down and read the book to best figure out how to apply portions of the book. I don't think I'll be going vegan any soon, but I do think there are some great concepts in the Thrive diet that can be applied to anyone's diet, no matter if their eating style.
Anywho, I had an important workout scheduled after work, so I tried to eat as healthfully and Thrive-like as possible pre-workout.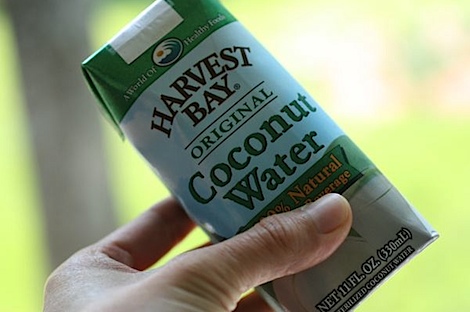 I had some coconut water for some natural hydration since coconut water has electrolytes.
I snacked on a handful of Stacy's pita chips. Man these things are addicting!!!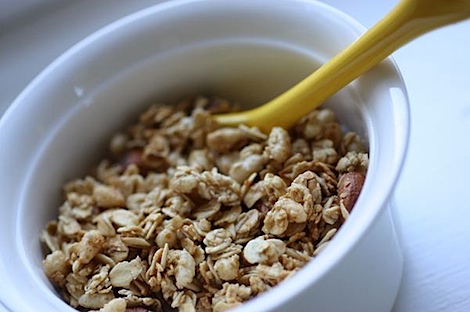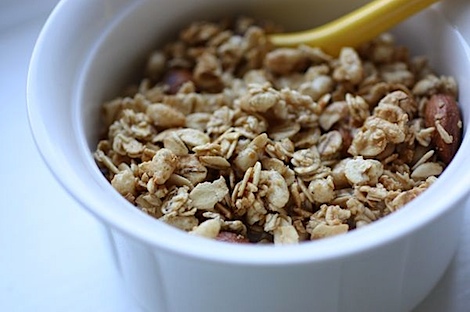 Then, I busted into my Galaxy Granola (*). I tried the Vanilla almond with vanilla almond milk. WOW! Sooooo good! This granola is delicious, crunchy, and very well-flavored. I loved how I could really taste the vanilla in the granola. Yum yum yum! Galaxy Granola WIN!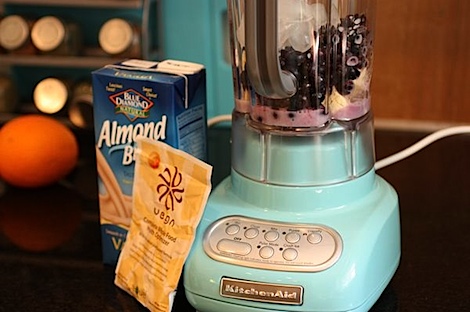 For a pre-workout snack (about 2 hours before my workout), I decided to try a Vega packet. I actually wanted to buy a jug of this stuff after the BB talk but they were sold out in the flavor I wanted! 🙁 So, I have an order in for their next shipment. TIll then, I wanted to try a packet.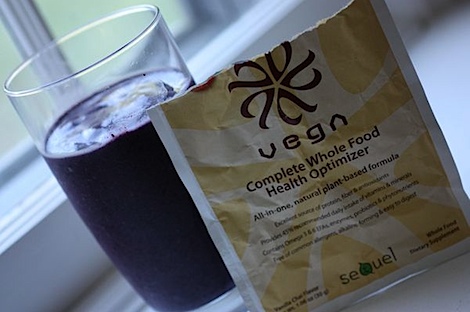 In the mix:
banana
blueberries
almond milk (vanilla)
ice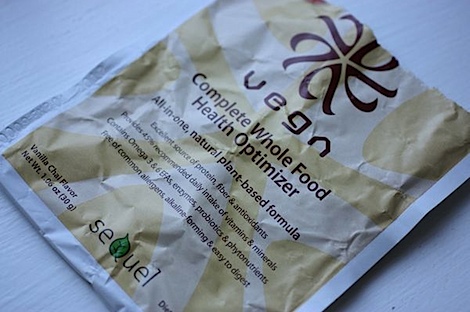 My favorite thing about the Vega product is that it's made from whole foods. As I move away from synthetics and try to eat closer to the source, this is something I really appreciate.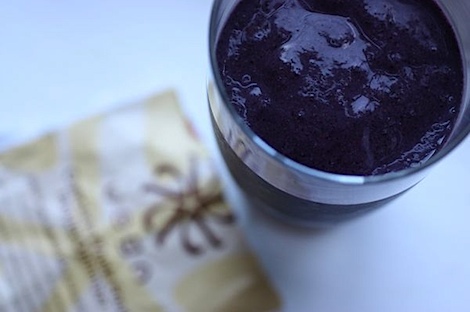 Boy was this smoothie FILLING! I was still feeling pretty full up to my zumba class at 6:30. Phew! Good stuff, though! I really liked the flavor. I definitely could tell there was something in my smoothie besides the fruit and milk I put in, but I thought the smoothie overall still tasted really good.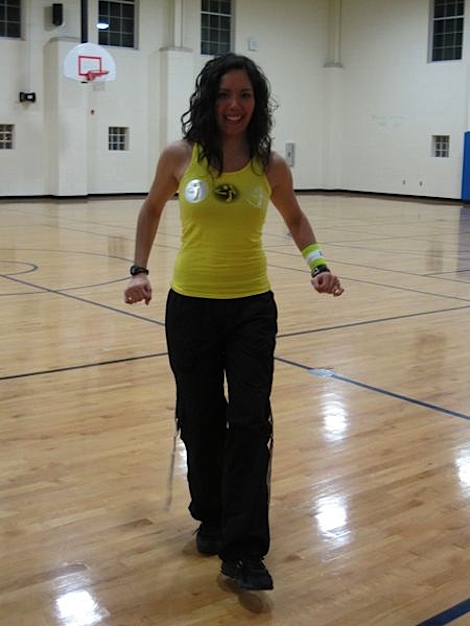 Monday….ZUMBA!!!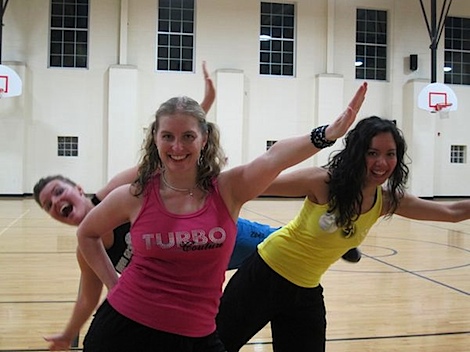 We got a little goofy after class trying to get some action shots.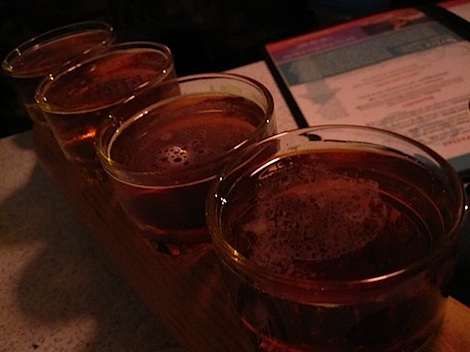 Then, it was on to dinner!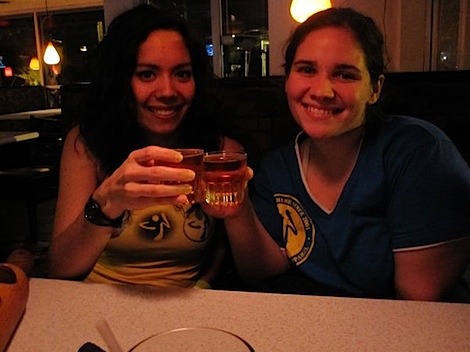 Me and Kat split a beer sampler and both got the same 2 beers – the Bells 2 hearted ale and the hoppyum.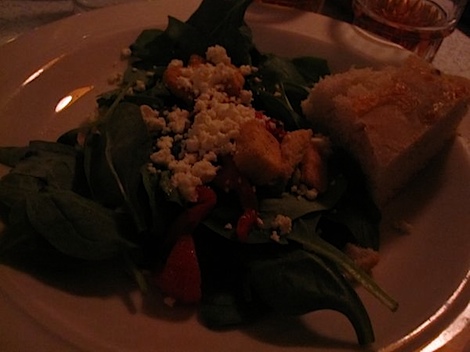 Megan and I split a spinach salad. Yum!
We got an app at the table and I tried the red pepper hummus on a pita chip. It was very tasty! I still really like the Ellie pita chips I made awhile back.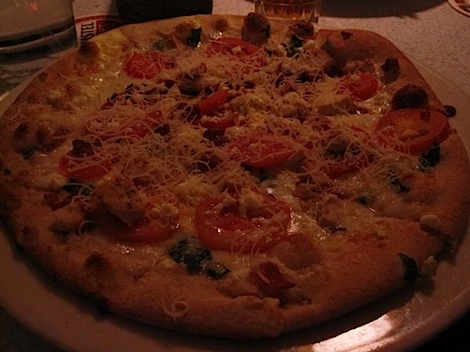 I ordered the Chicken Florentine pizza and had 3 1/4 slices. Yes, I wanted a wee bit more, so I cut a tiny wedge off of another slice. heehee.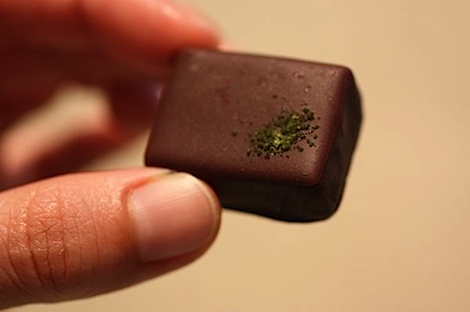 I came home and tried another nicobella vegan truffle – ginger green tea this time. yum!
Dinner + dessert were soooo so good. The perfect way to start monday – workout, good eats, and great friends!!!
Secret project in the works. Yup…another one. I like to have a lot of things going on at one time. You know me! I should know more to share soon.
Did you see my guest post over at Eating Bender? Click here to check it out.
Have you seen my Facebook page yet?
Have a great week everyone!