Remember back in December when Matt put together a beer brewing kit for me to give to hubby for Christmas? Well, hubby and Matt finally scheduled a day to get together for Beer Brewing 101 at our house.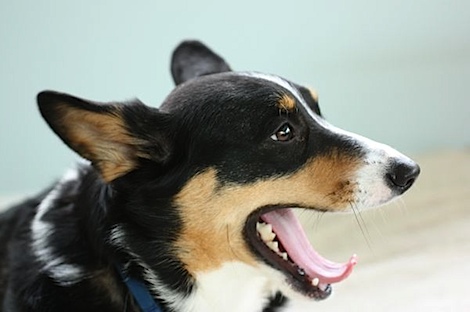 After a wonderful breakfast of rice milk oatmeal, hubby and I got busy cleaning the house.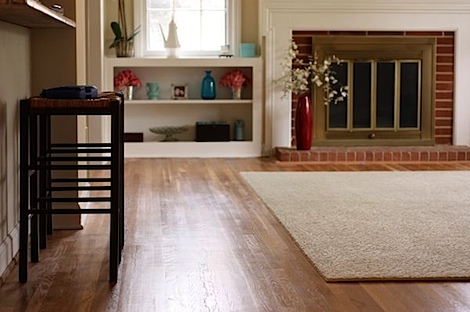 Things don't really look much like how I want them to look when we're all "set up", but at least having things semi-put-up is better than having things spilling out everywhere and needing sorting. Oh and the empty living room…yea, we need furniture but we need MONEY first! 😆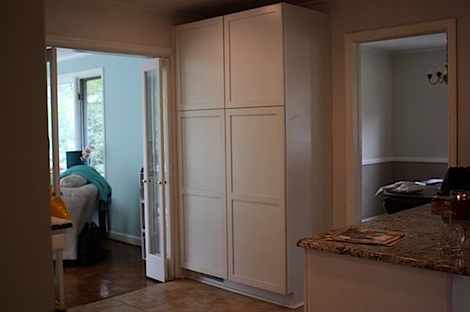 I've received a few requests for updates of the house and while we don't have a lot, have I shown you guys our pantry? It's all installed now and looking mighty fine.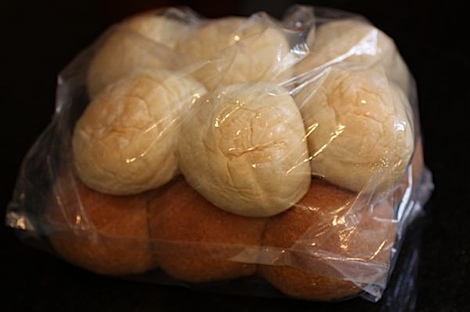 Matt came over bearing goods – fresh-baked Great Harvest rolls – Virginia rolls and honey whole wheat. Hells yes! I freakin LOVE these things. Thank you Matt!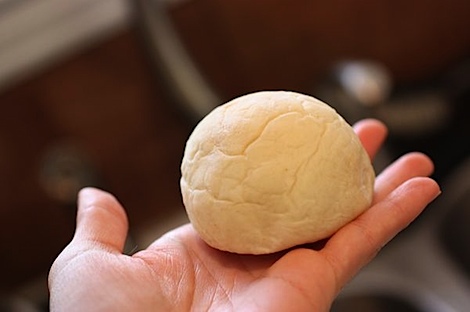 I immediately dug into a virginia roll. It was so soft and tender like butter! I ate it plain – no toppings required.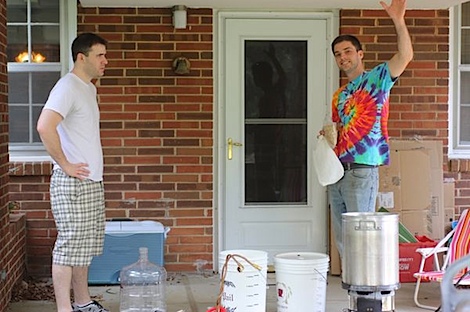 The boys got set up on our back porch to have a full day of brewing…
Round 1 Eats – Pizza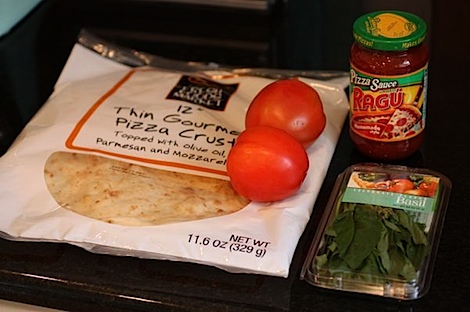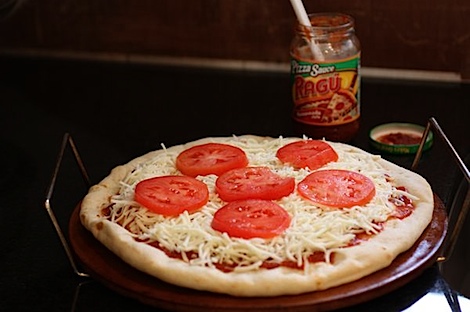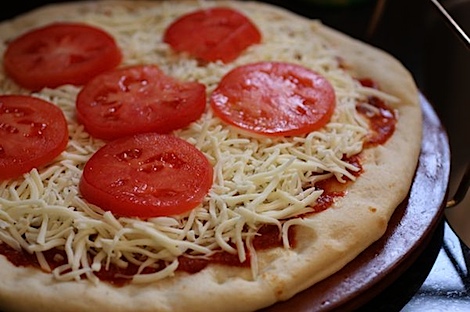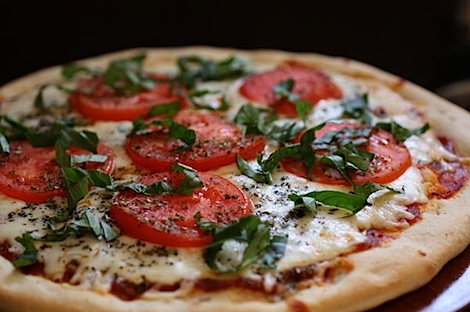 …while I made a semi-homemade pizza for the boys, topped simply with pizza seasonings, sliced roma tomatoes and fresh basil.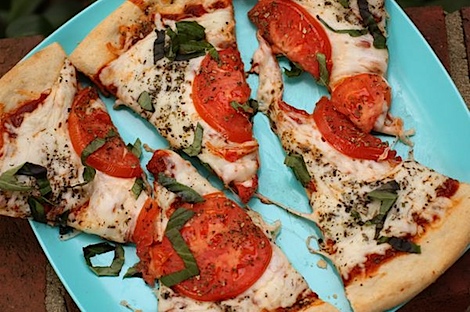 What goes better with beer than pizza, right? Ok, a lot of things pair well with beer, but pizza seemed like a good option they could nosh on while they worked.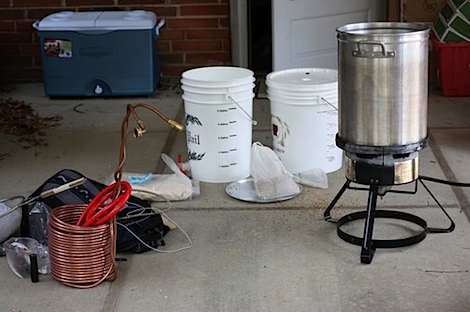 I took the pizza outside where they were getting things started.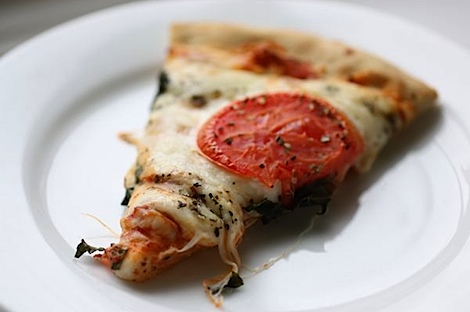 I enjoyed a slice upstairs. My first dairy since I first got sick earlier in the week! It went down A-ok, but I decided to not press my luck with any more slices.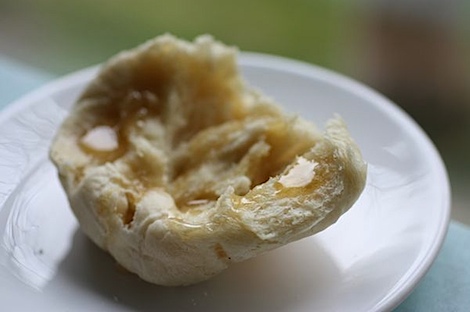 Instead, I went for another Virginia roll, which I put in the oven for just a couple minutes to make it taste fresh-baked again. I drizzled it with some local honey. So simple – so good!
Round 2 Eats – Hummus + Spiced Pita Chips
I figured the boys would be pretty busy with the beer brewing, so I tried to make a lot of things they could casually snack on.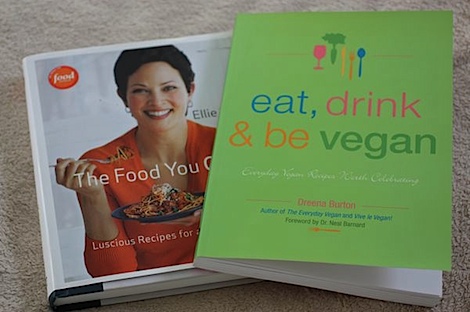 When I was pondering what to make, I consulted two of my faves – Eat Drink and Be Vegan and Ellie Krieger's The Food You Crave.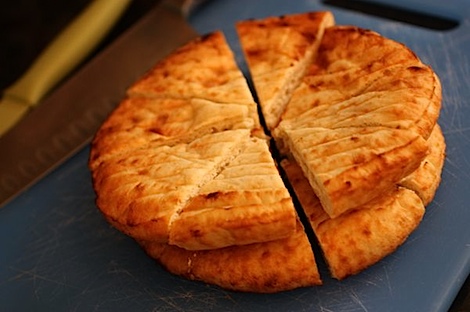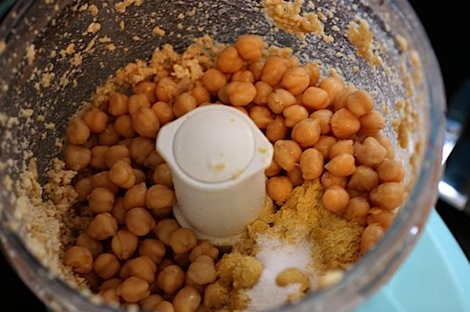 Next on the agenda was hummus with spiced pita chips.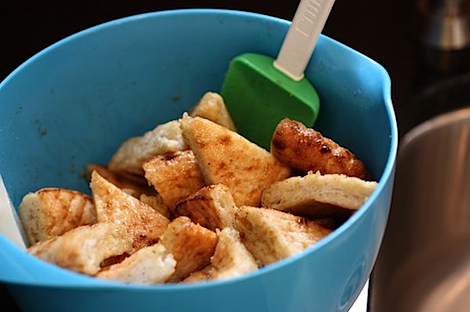 I've made these spiced pita chips before at Kath and Matt's cookout last year (fun time – click here to check it out) and they were a BIG HIT! I highly suggest them. The spiced pita chip recipe is available online here (click).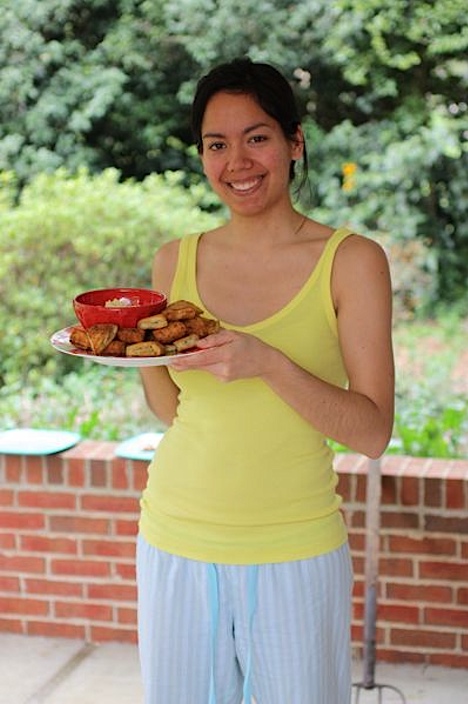 Once they were ready, I brought the hummus and pita chips down for the boys. That's right – I'm in my PJ's! 😆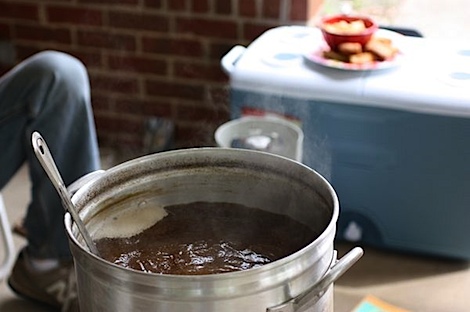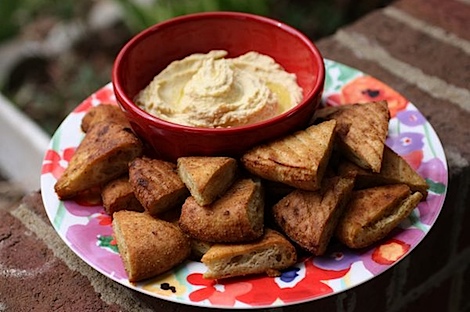 I kept some hummus/chips upstairs for moi but ended up snacking on the chips downstairs and hanging out a few mins here and there with the boys to soak up some of the bright sun.
My beautiful new Anthropologie plates are great for eating a meal or serving company!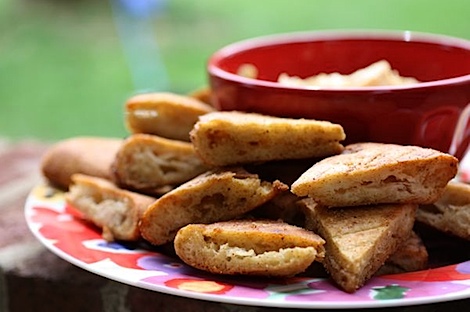 I used an ED&BV recipe called "Kids' Dynamo Hummus", which included fun ingredients like cashews and nutritional yeast! Neat! I omitted the tahini because hubby didn't find it at the store, but it still tasted pretty good without it.
Playtime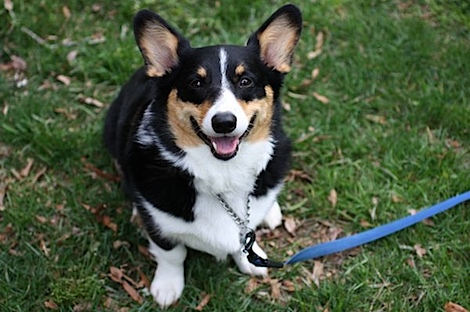 For one part of the day, hubby tied Bailey up to a tree outside so he could hang out with them (no fence yet).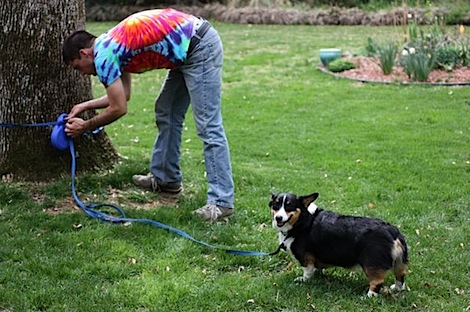 Hubby and Matt decided to take a little playtime.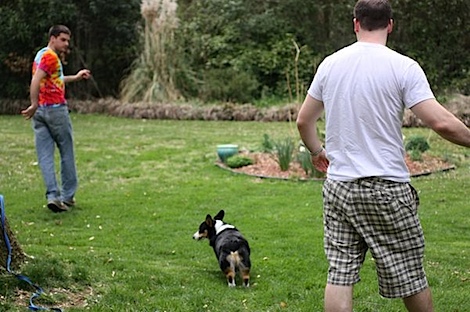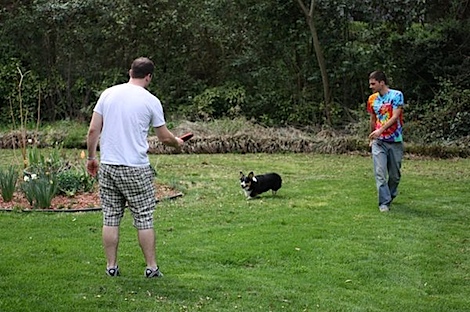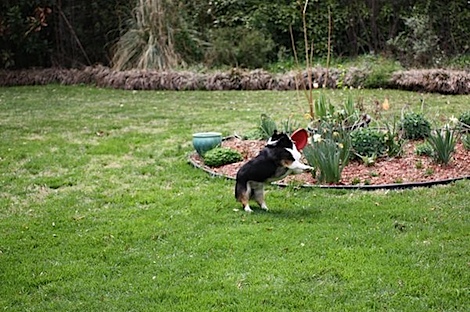 They played frisbee…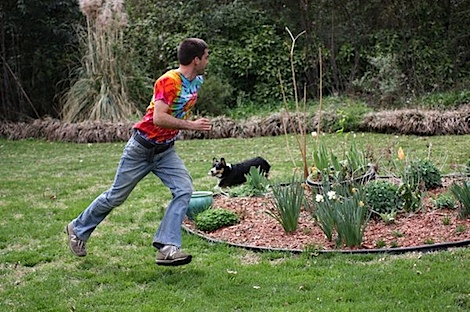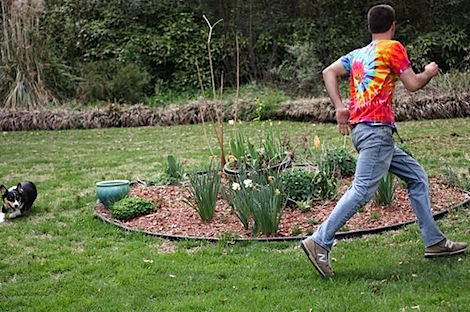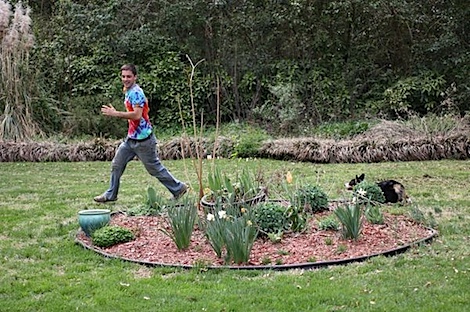 …and chased each other in circles. 😆
Round 3 Eats – Vegan Chocolate Chip Cookies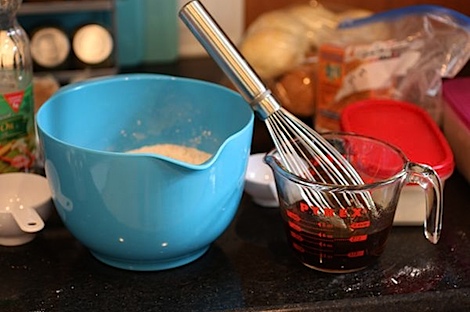 The boys seemed pretty full, but I decided to make some of Dreena's Homestyle Vegan Chocolate Chip cookies (click for recipe) because they're just so darn easy to whip up.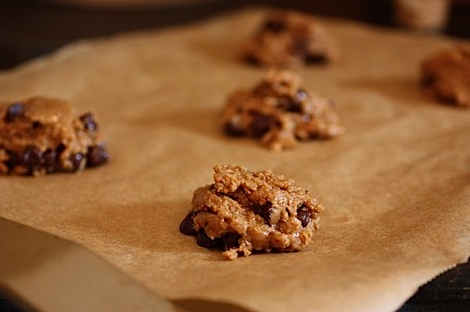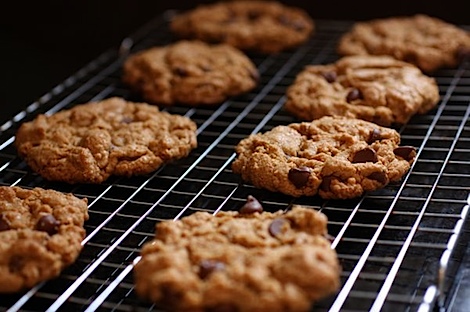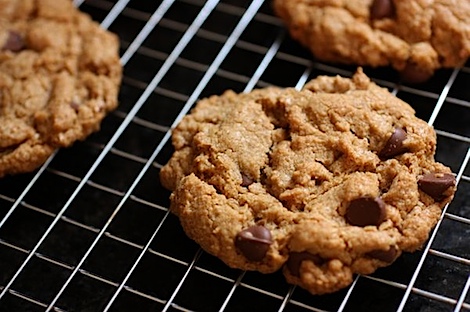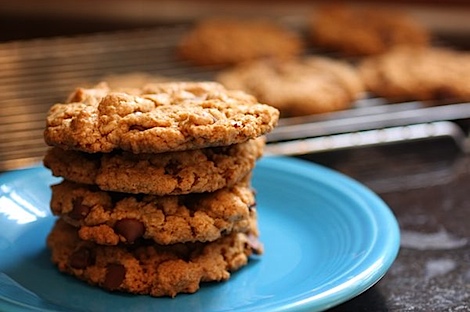 They are just too easy.
And Kate + Nate I so owe you a batch of these, but I figured you didn't want cookies from someone who was just getting over being sick! 🙁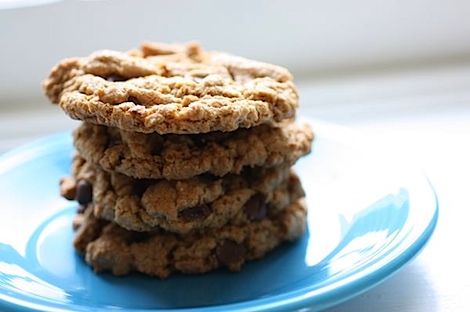 Mmm…cooookies.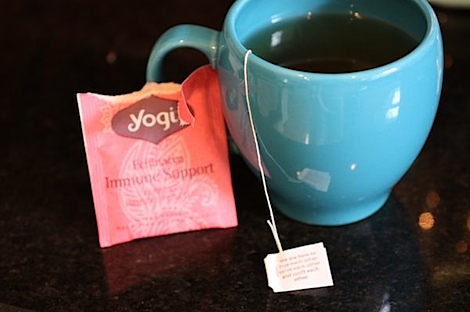 I made some tea to enjoy with a cookie – Yogi Echinacea Immune Support with some local honey.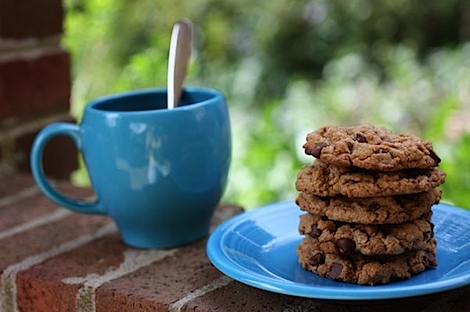 I decided to enjoy my tea with a cookie outside. Yummers!
Finito!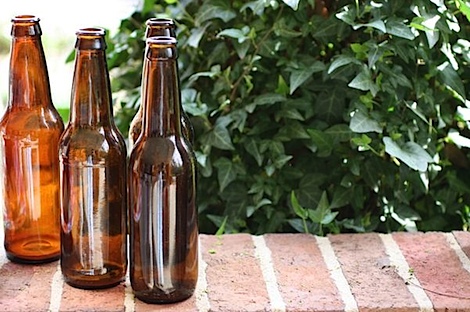 Signs of beer-brewing.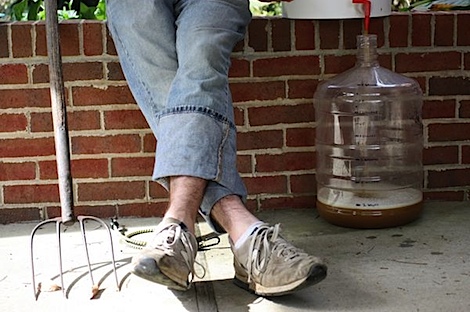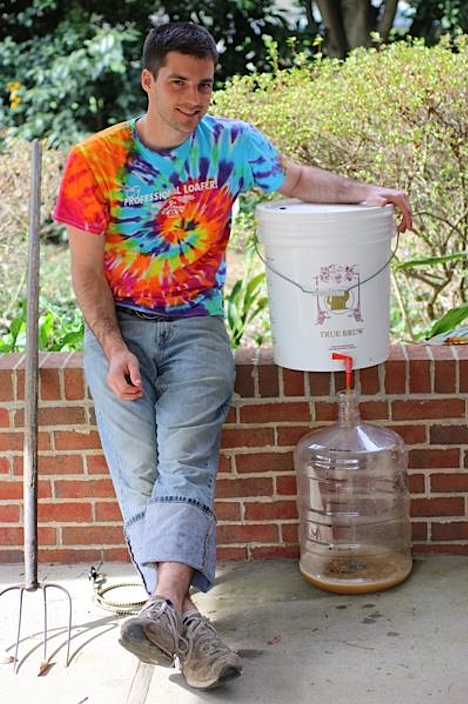 Almost done!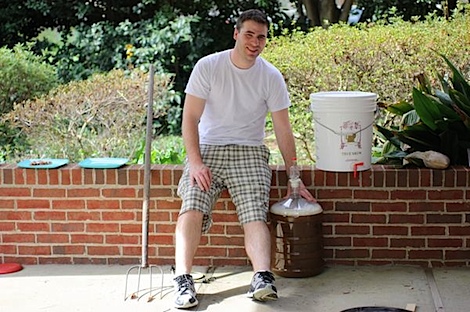 Hubby's first batch – finito! Now we just have to wait about 4 weeks before we can taste the results!
FUN FUN Day for the boys!!!
Thank you sooooo much Matt for helping Dan with his first batch of beer! 🙂
Reader Question: What's your favorite beer (brand, flavor or type of beer)?
PS Be sure to check out this post with some fabulous weight loss and diet tips!
PSS Hubby and I can eat meat again tomorrow!