After yesterday's fantastic day stopping by some of my fave Durham spots (click), more great eats…
Hubby and his bro talked their mom into trying dim sum for her first time. The last time we got dim sum it was for Chinese New Year's (click)!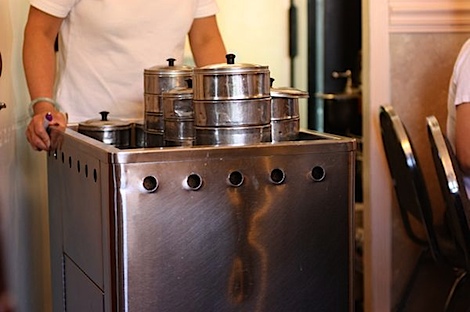 We were very excited to take her there this morning for brunch/lunch.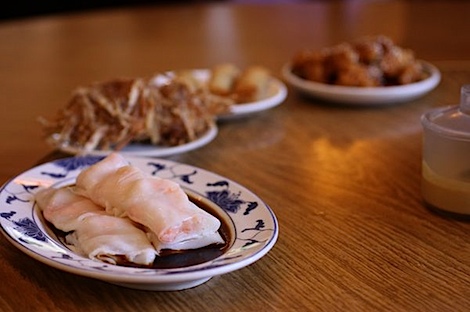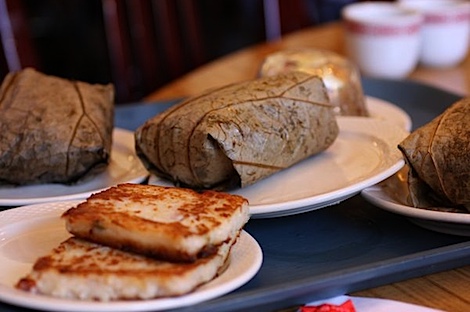 We selected several different things in hopes she'd find something she liked.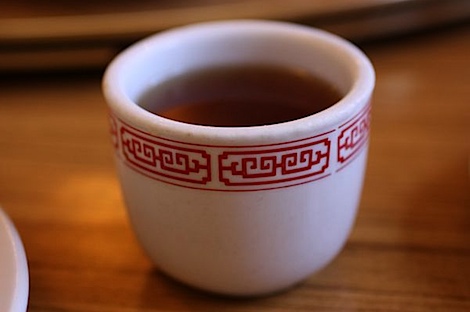 Hot tea for me and hubby's brother.
My first plate – taro shrimp, tiny piece of calamari, and shrimp roll. All delicious!
I tried the shrimp roll instead of the har gow (shrimp dumplings) I normally get…I think I prefer the dumpling though they are both very tasty.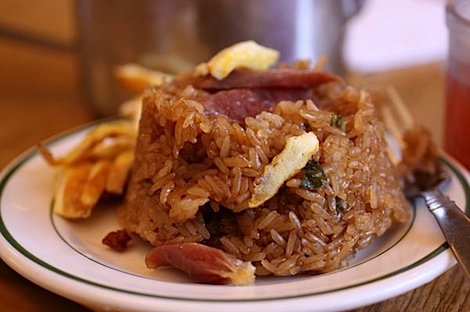 I had some of this yummy sticky rice (sans sausage/egg).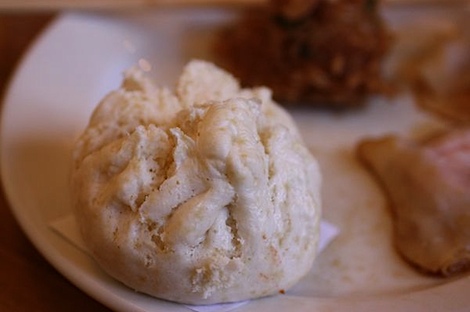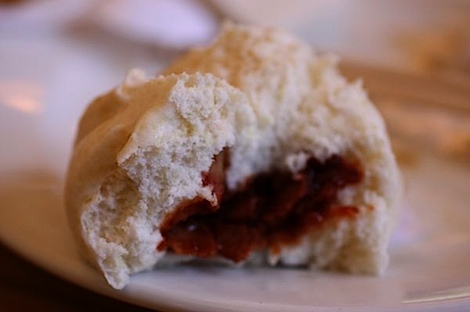 Plus a steamed BBQ pork bun (they didn't have the baked version today).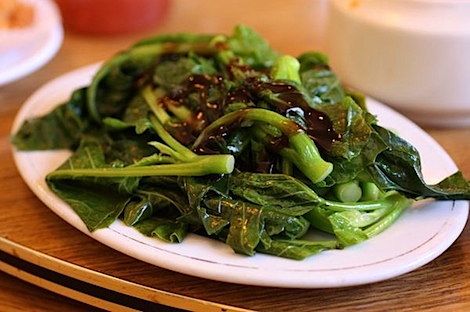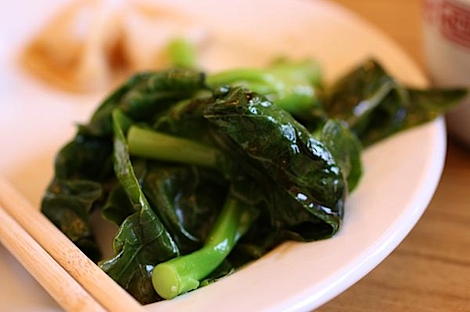 I think I had half this plate of Chinese broccoli. It is one of my faves at dim sum and was really popular at the table, too. We polished it off no problem.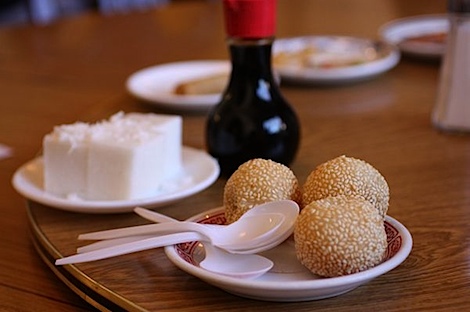 For dessert, we got a couple things.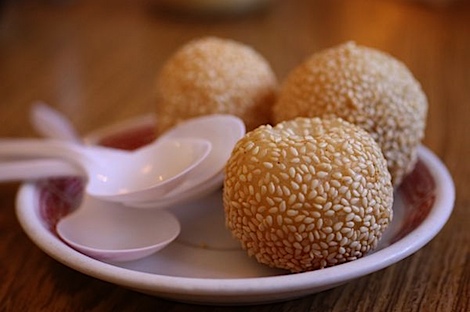 The famous sesame balls.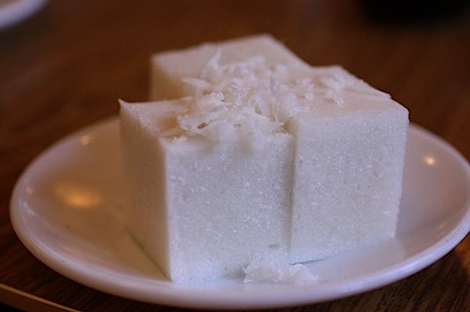 Plus some coconut pudding. I tried a bite of this stuff and it was surprisingly really good. Not so much surprising because it looks bad, but I typically don't love coconut. Guess I do now! I may even get this over the sesame balls since it's a little on the lighter side.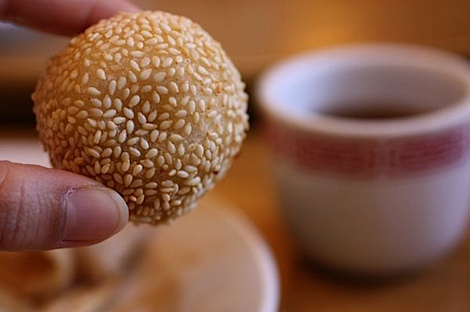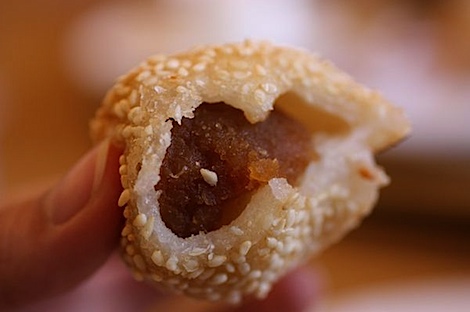 For today, though, I favored my usual – sesame ball with sweet bean filling! Yummers!
Hubby's mom seemed to really enjoy the meal, so DIM SUM WIN! Yay! 🙂 Hubby's sister will be very happy as she's a big dim sum fan, too.
We hit the road after lunch.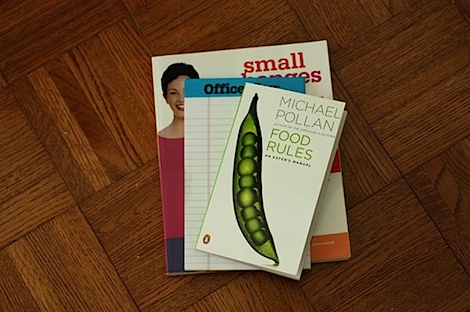 After we got back in town, I gathered some materials for a project with my friend Megan…
A HEALTHY PANTRY MAKEOVER!!!
Ok, so it wasn't so much a makeover as a stocking up event since she recently moved to a new place and didn't have much in the way of food, but details, details…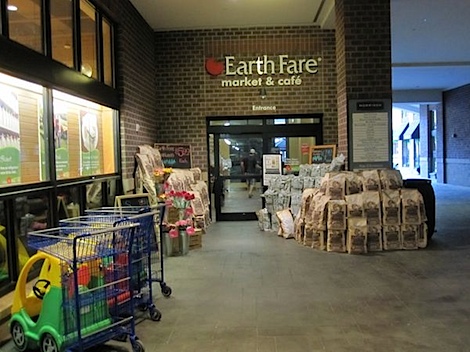 We hit up three of my faves:
Trader Joes – for staples, frozen foods, produce, cereal, and vino
Fresh Market – for Barney Butter (it's the only place in town that sells it! It was a dollar off, too!)
Earthfare – two words – BULK BINS! Plus some frozen entrees, canned soup, yogurt, and other pantry basics.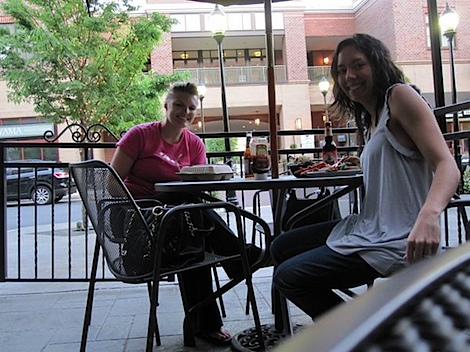 We went ahead and got food at Earthfare.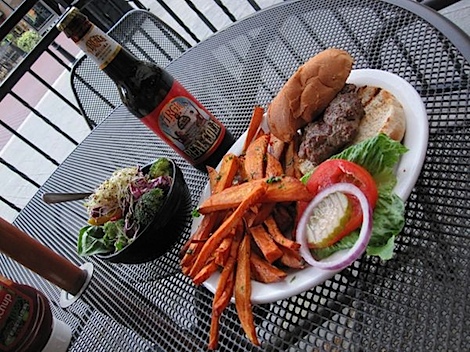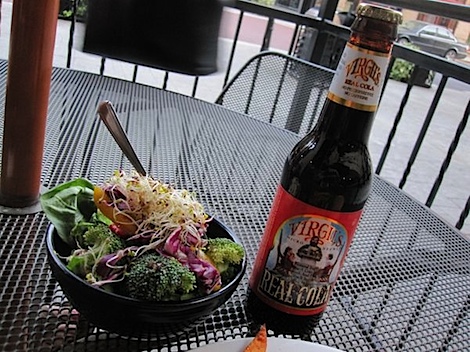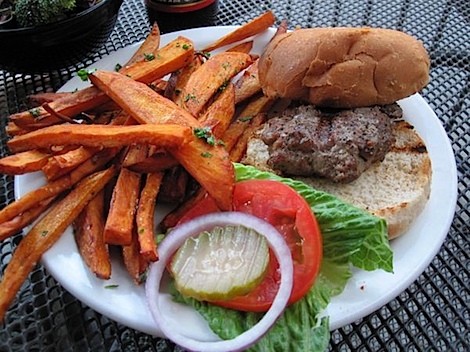 I got a kid's Earthburger with lettuce, tomato, pickle, and onion, plus local sweet potato fries, with a side salad (spinach, romain, purple cabbage, sprouds, bell pepper, broccoli and balsamic/olive oil dressing) and a Virgil's Real Cola (good-good stuff!!!).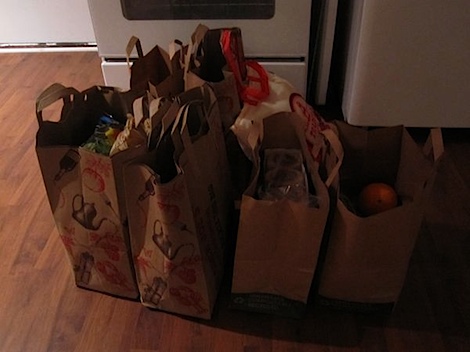 Thanks to some savvy shopping, we got a TON of stuff AND came way under budget. Score!
Happy eating and cooking Megan!! Enjoy! 🙂
Click here for some of my pantry tips and ideas.
Reader Question: What are your pantry staples?